A small revolution is announced in the toyselfie-drone's world with the C-me Cme WiFI FPV: https://www.banggood.com/C-me-Cme-WiFi-FPV-Selfie-Drone-With-1080P-HD-Camera-GPS-Altitude-Hold-Mode-Foldable-RC-Quadcopter-p-1260477.html
Probably the first time I see a brushed foldable Selfie Drone with GPS, barometer and 1080p@60 with EIS !!!!!! for around 70 USD!!!! The price is just incredible versus competitor. Ok we have a brushed machine but it's light foldable. The flight time is announced about 10min with a 2S 750mAh LiHv. The 1/2.3″ Camera sensor offers a field of view of 70 degrees and the lens orientation can be manually ajusted from 0 down to -90 degrees.
More we have relatively advanced flight mode: a real RTH, a follow me !!! There is also an orbit mode and "find me" function (probably the drone stays in place and the camera targets the phone holder). Altitude hold is done via the GPS & barometer for outdoors. For indoors, only the barometer is impacted (no VPU… for such price it was expectable). The range is limited to 20m… but for a selfie-drone is enough IMHO. If the camera rendition/sensitivity is correct, the frame rate not too much choppy and if EIS do a good job …. It can be an hot cake seller… The price is very attractive… Of course don't forget the incoming DJI Tello… but with only a 720p solution. Hubsan is in danger with this machine. It's time to deliver fast a machine with EIS for them !!!!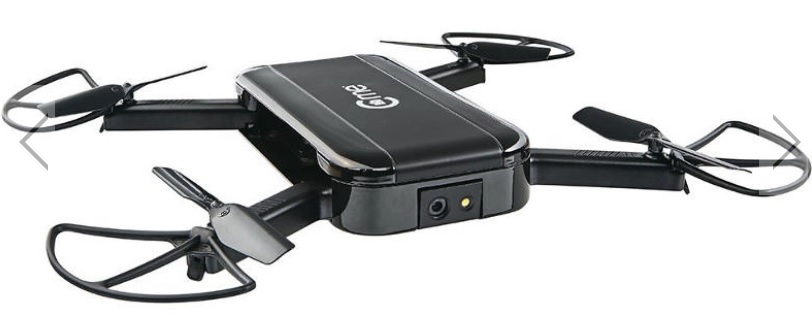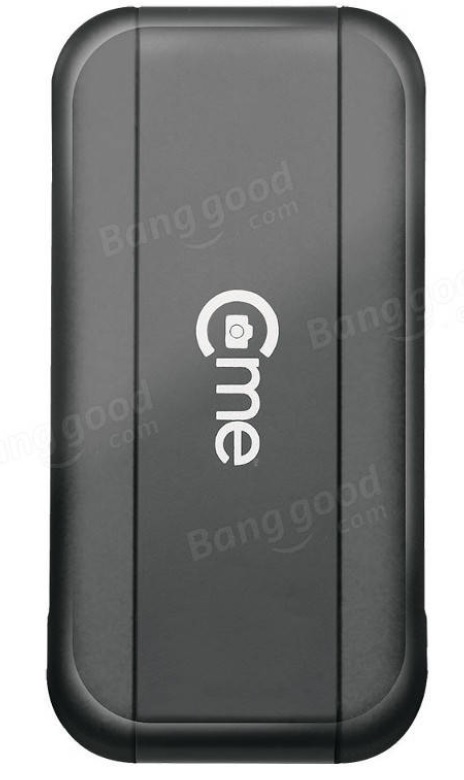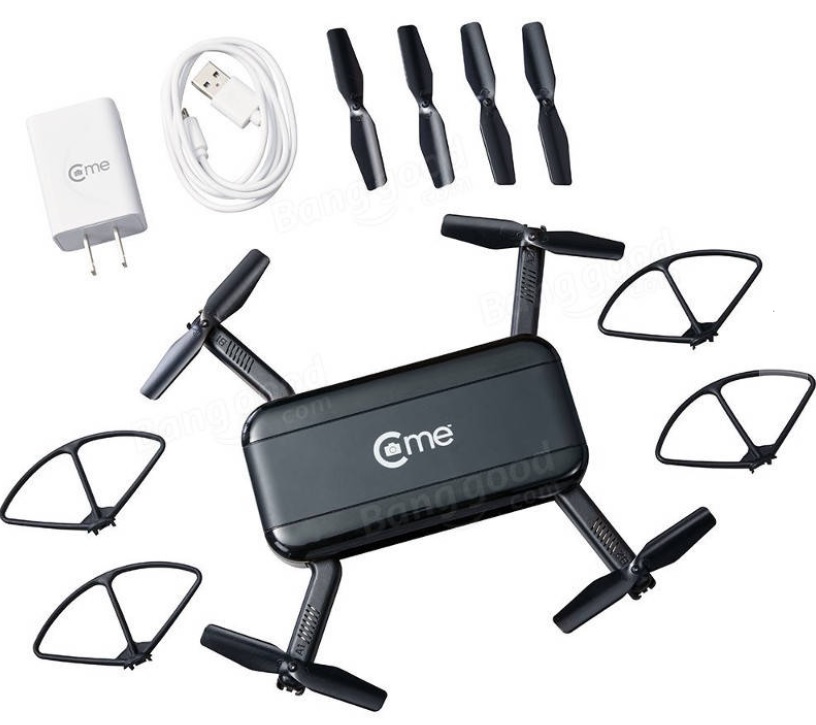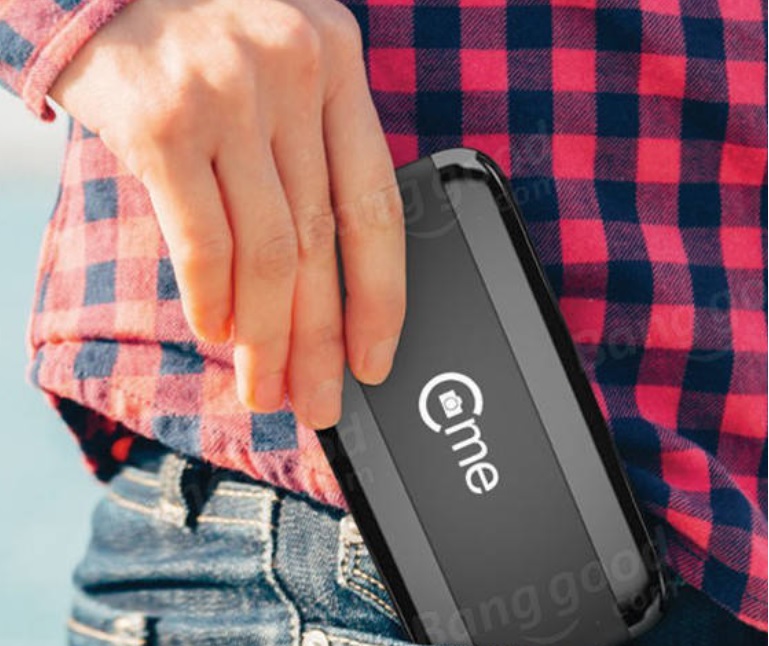 Description:
AIRCRAFT Weight (Including Battery): 0.29lb / 130g
Dimensions: 6.2 x 6.1 x .94in / 157x 155 x 24mm(Unfolded)
5.1 x 2.5 x .94in / 130 x 65 x 24mm(Folded)
Flight Time: 10 minutes
Operating Temperature: 32 ~ 113° F / 0~45 ° C
Positioning System: GPS/Ublox Neo 8 Series Module
Maximum Height Using GPS According to Your Country's Regulations
Controlling Distance : 20m (66ft )
Hovering Accuracy Vertical: +/- 0.5 Meters (Outdoors)
Horizontal: +/- 1.0 Meters (Outdoors)
Available Colors: Black
WI-FI Frequency: 2.4GHz
Emissive Power (ERIMP): 20dBm
BATTERY Capacity: 750mAh
Voltage: 7.6V
Battery Type: 2S LiPo
Charging Temp: 32 ~ 113° F / 0~45° C
Discharge Temp: 32 ~ 113° F / 0~45° C
CAMERA Image Sensor : 1/2.3 CMOS
Effective Pixels: 8MP
Highest Image Resolution: 3264 x 2448p
Video Resolution: 1080p@30fps
Lens FOV : 70 Degrees
Camera Pitch Limit : -90 ~ 0 Degrees (Manual Adjustment)
Electronic Image Stabilization (EIS): Yes
Photo Shooting Mode: Single Shot
Delay Timer: 3, 10 seconds
Burst Shot: 3/5/10/15 Images
EV Range : -3, -2, -1, 0, 1, 2, 3
Media Storage Format Photo: JPEG
Video: MP4 AVC/H.264
Storage Capacity :16GB microSD Memory Card
USB Port Type: Micro-USB
Package Weight: 510g
Features:
-With foldable arm, small size, shorter than an iPhone 7, easily fits into your pocket, backpack, purse or jacket.
-Built in 1080P HD camera are tuned amazingly to capture stunning pictures and videos from the sky.
-With advanced GPS Stability, Built-in stability sensors maintain position and altitude hold outdoors.
-With follow Me feature actively locates, locks and records you throughout your journey.
With wifi function can be connected APP, APK system to take pictures, video, real-time transmission through the phone camera image.
-With Fast one-touch press to sharing of images and videos to your favorite social media channels will make you instantly cool.
-With 2S 7.6V 750mAh built-in LiPo battery delivers 10 continuous minutes of flight time.
-With One key to return function makes it easily to find the way home.
-2.4GHz Technology Adopted for Anti-Interference.
-4 Channel which can do ascend, descend, forward, backward, left sideward fly, right sideward fly and rolling 360°.
-6-axis gyro which can have more stable flying and be easy to control.
-It have 3-level flight speed to switch that can make more fun with the flying.
-It can realize 3D tumbling 360°rolling in four directions with 4 LED lights.
-The quadcopter fuselage is made of high strength and resistant engineering plastics,lightweight and durable resistance.
Function: Up/down, Forward/backward, Turn left/right, Sideward flight, LED Light, altitude hold Mode, One Key Automatic Return
Package Included:
1 x C-me RC Quadcopter
1 x 7.6V 750MAH Battery
1 x USB Cable
1 x USB Connector
4 x Propeller
1 x User Manual