As you already noticed since close to one year, now a lot of new machines are introduced in "HD" edition, i.e. with a FPV-camera combo able to shoot 1080p@60fps videos while broadcasting the FPV signal with low latency. With the associated new Cinewhoop machines, it's possible to have high manoeuvrable flyers shooting vibration free videos. Among these new modules, we have the Caddx Turtle V2, the Runcam split mini 2 (M12 fixed).
Caddx today strikes again with the first dual camera 4K FPV combo: https://www.banggood.com/Caddx-Tarsier-4K-30fps-1200TVL-Dual-Lens-Super-WDR-WiFi-Mini-FPV-Camera-HD-Recording-DVR-Dual-Audio-OSD-for-RC-Racing-Drone-p-1467840.html
In the menu, a new combo able to broadcast FPV signal with a latency < 10ms up to 4K@30fps but also a 2.7K@60fps and even a 1080p@90fps. More, a builtin EIS "Anti-shake" is here to remove some vibrations. The total weight of this combo is about 18g. The HD part is based on a 12Mpx 1/1.8″ sensor and offer a FOV about 150 degrees. The Tarsier is compatible with ND filters so even more vibrations can be removed via this addon. This combo looks impressive…. of course it will be reserved for >= 3″ machines IMHO…. 18g is not a detail…. By the way, Hawkeye also teased on social networks a new 4K combo but with one unique lens… and look much more lighter. But how will be the associated latency ???? Whatever, 4K models are in the corner…… and cinewhoops machines even more amazing…. Finally, we can thank to all law regulations around the world whom forced constructors to miniaturize electronics.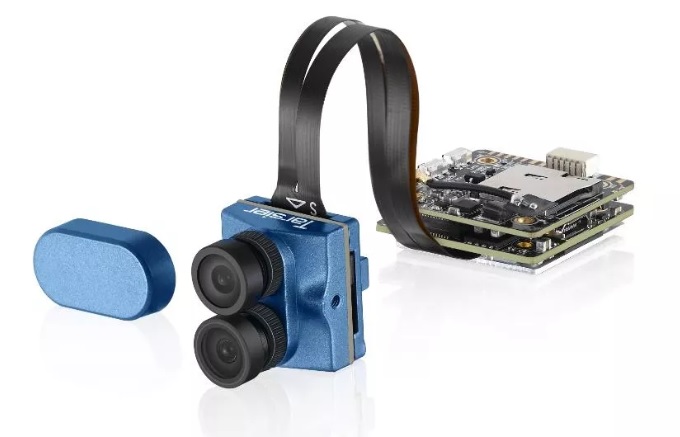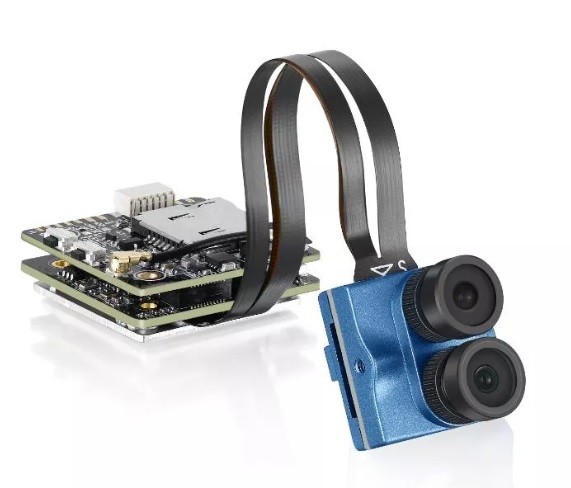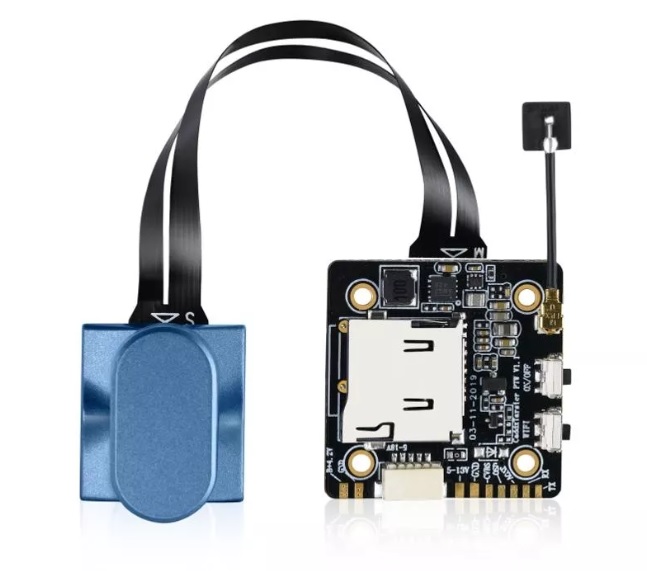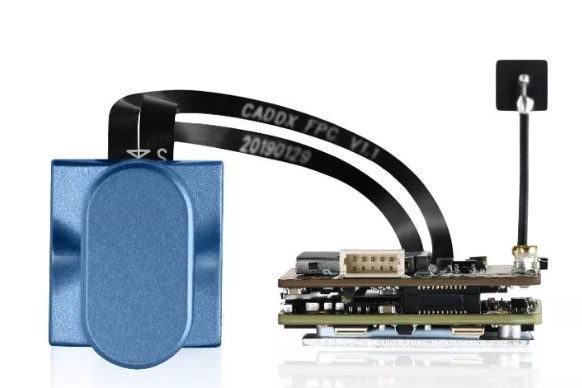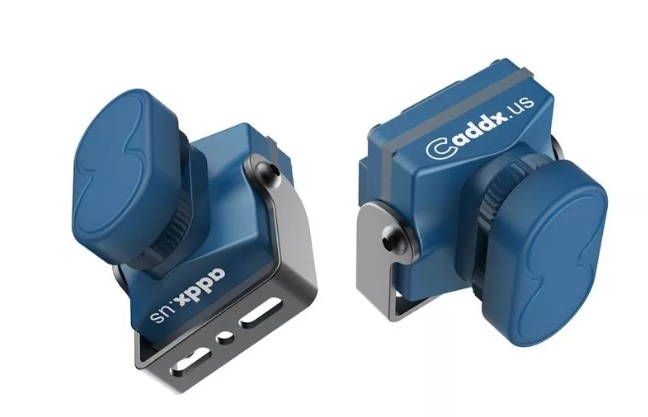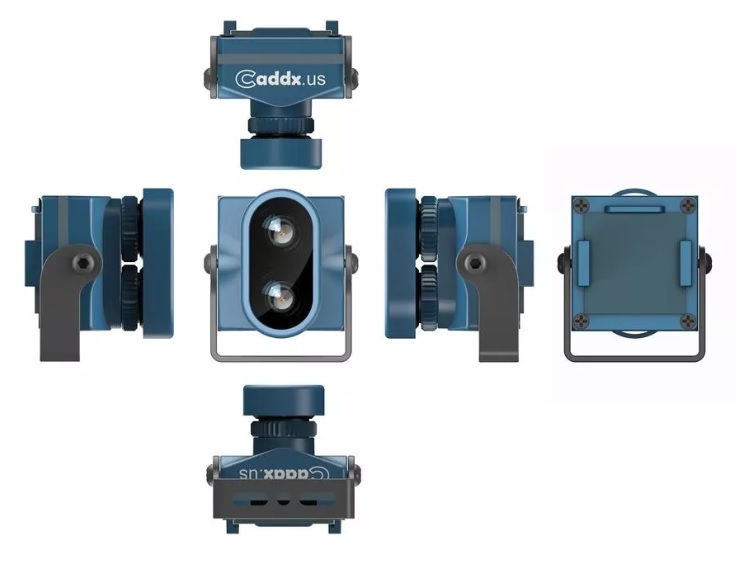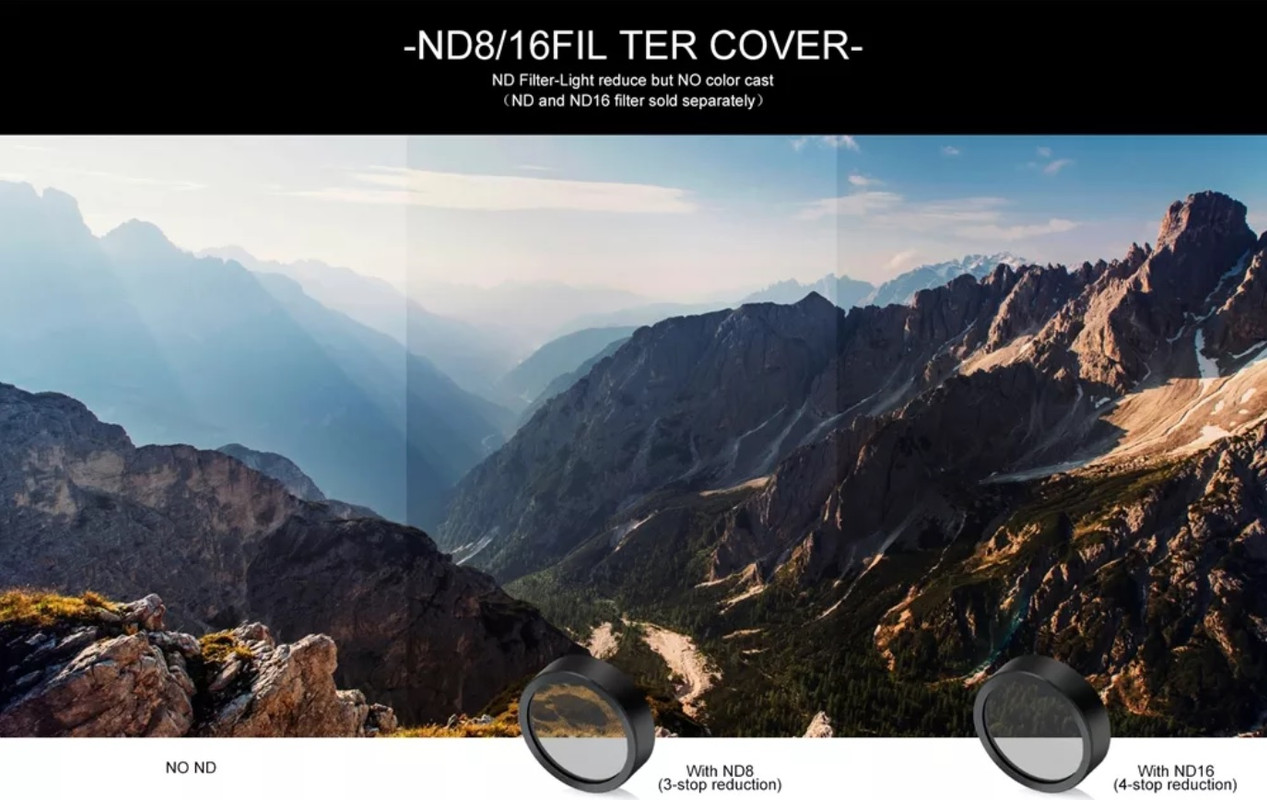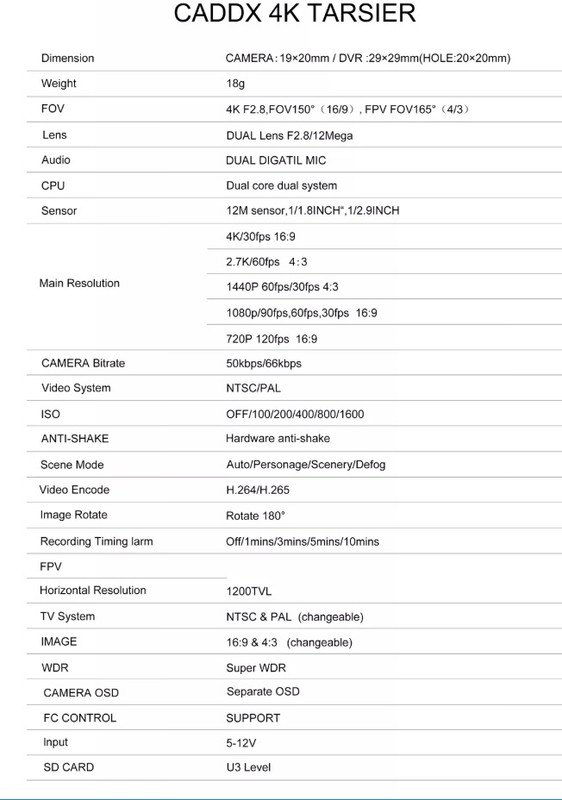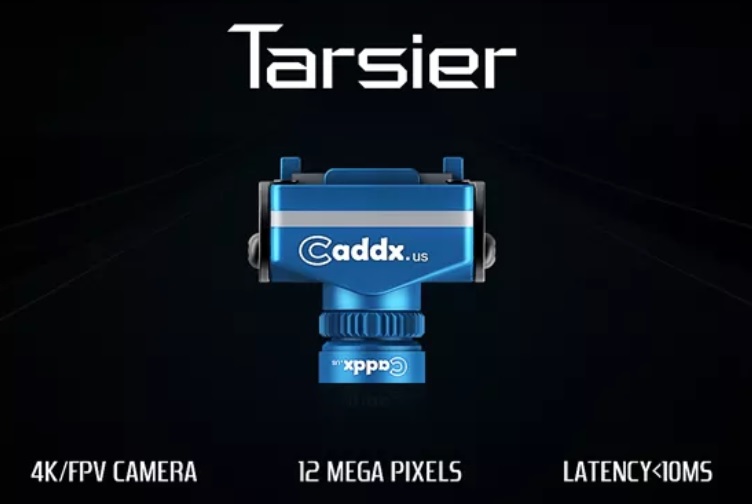 Features
1080P HD resolution dual lens- 4K F2.8 lens and 1200TVL FPV lens – to satisfy different needs.
Dual digital microphones that outputs audio separately in different camera modes.
Support video transmssion via WiFi signal, the live image can be received by APP on smartphone .
With DVR board, HD recording, support U3 sd card.
Support OSD display separately
Support parameter adjustament via APP
Support remote tuning via flight controller
Anti-shake performance for stable aerial photography.
Package Included
1 x Caddx Tarsier 1200TVL 4K 30fps HD Dual Lens Super WDR WiFi FPV Recording Camera
1 x DVR Board