FIMI is the real producer of the Xiaomi Mi drone and big news, there will be soon a new model more compact, i.e. the FIMI A3: https://www.banggood.com/FIMI-A3-5_8G-1KM-FPV-With-2-axis-Gimbal-1080P-Camera-25mins-Flight-Time-GPS-RC-Drone-Quadcopter-RTF-p-1368969.html5
Here we have a 560g machine flying up to 25min and 1km of distance equiped of 2-axis physical axis gimbal + 1080p@30fps CMOS Ambrella based sensor. The yaw stabilization is done electronically like the DJI Spark. Clearly this machine is a direct competitor of it or the new Hubsan Zino. I guess a 4K variant will be also announced soon. The radiocommand integrades directly a small screen. You can even record the transmitted video flux via a builtin DVR. If the price target is interesting…. my first regret is not the absence of a 4K@30fps resolution but more the 1080p@60fps one…. Another point, it's not clear if the 5.8G video link is an analogic one or a digital one… Seems more an old analog one seems there is a builtin DVR in D1 format in the radiocommand.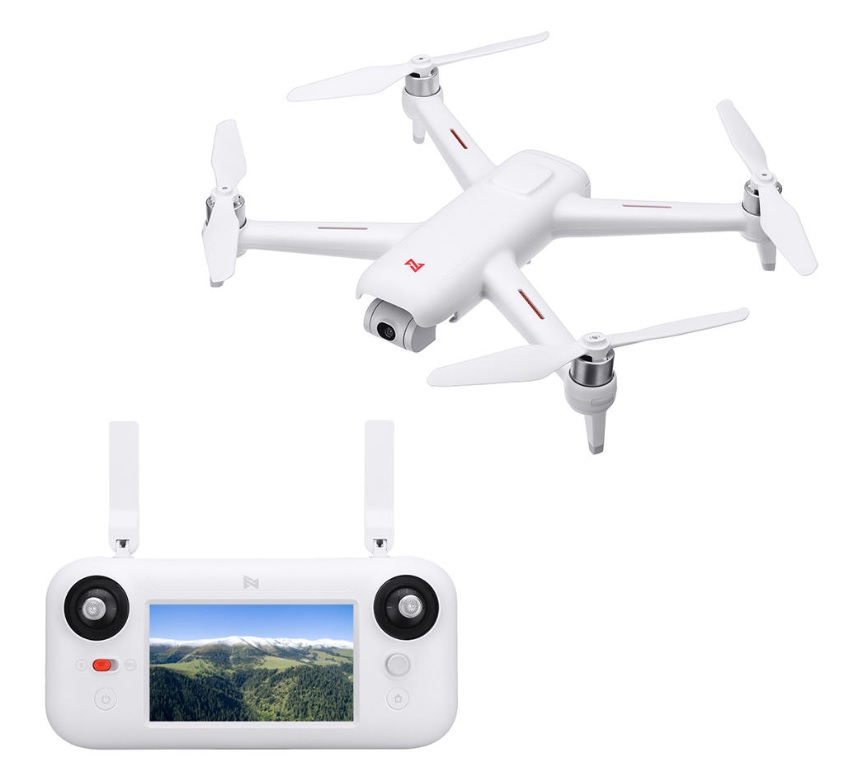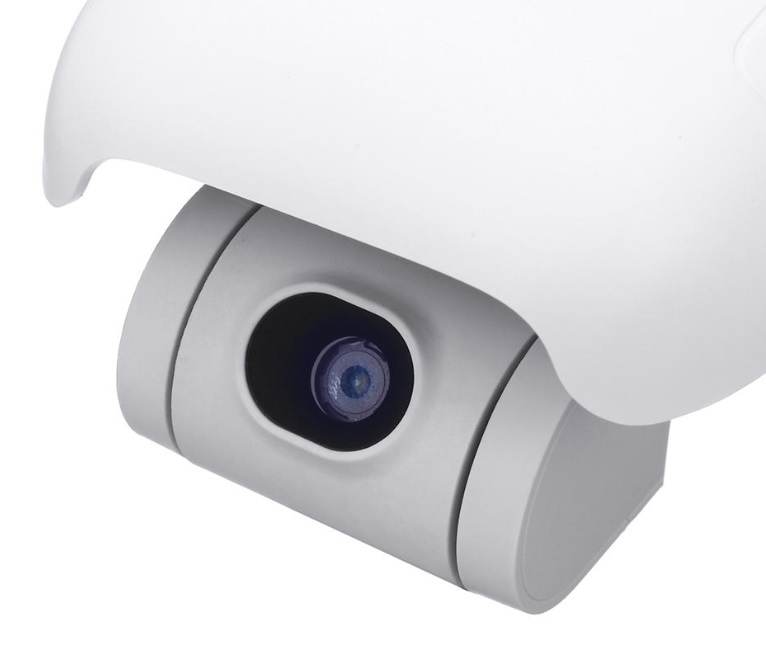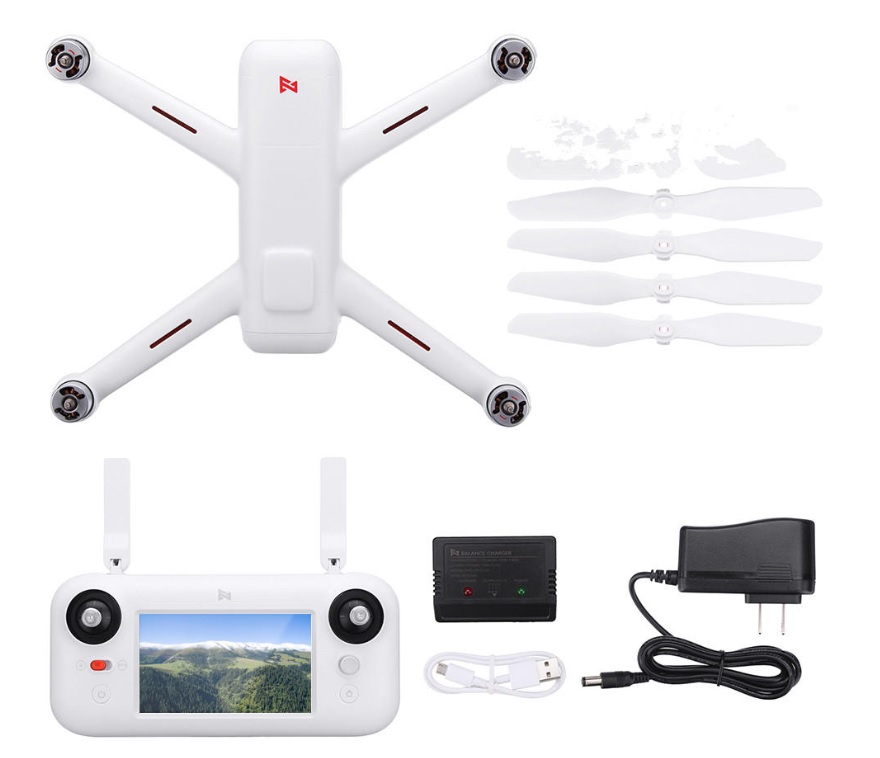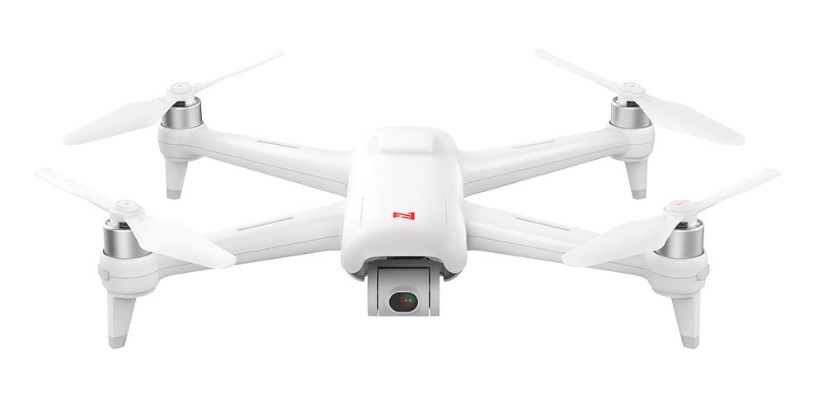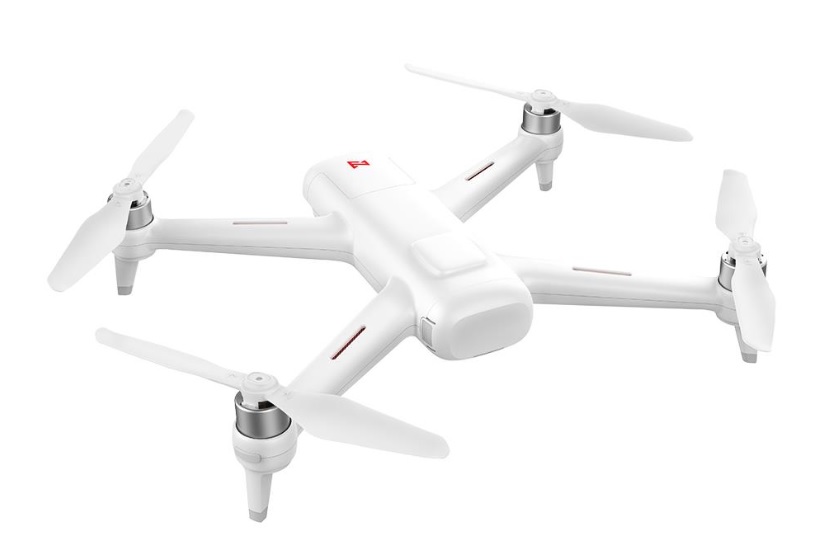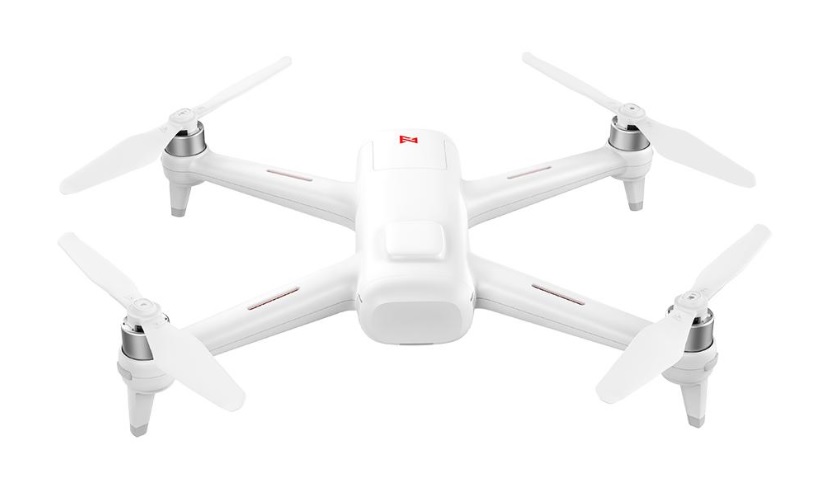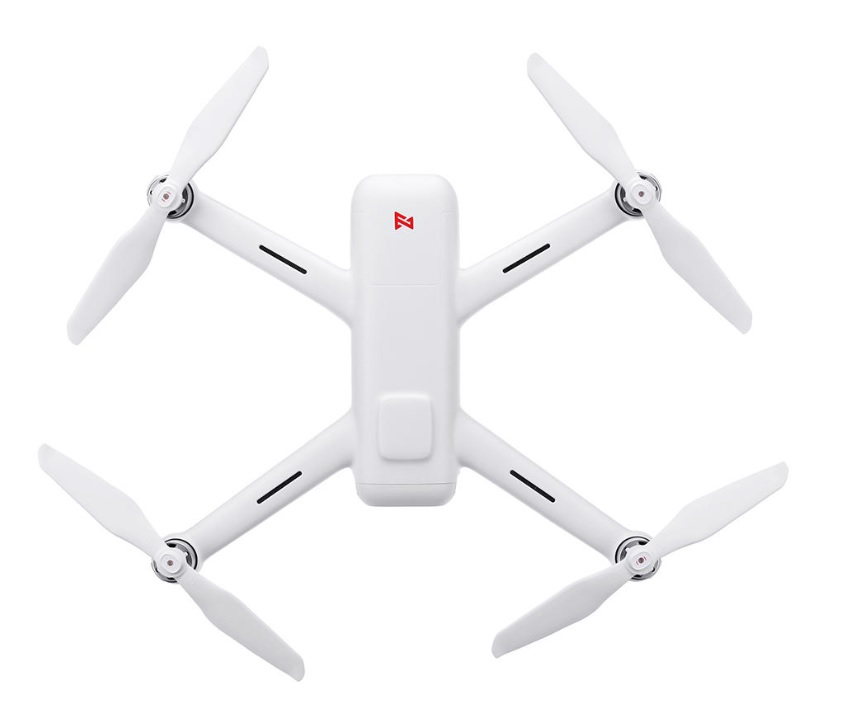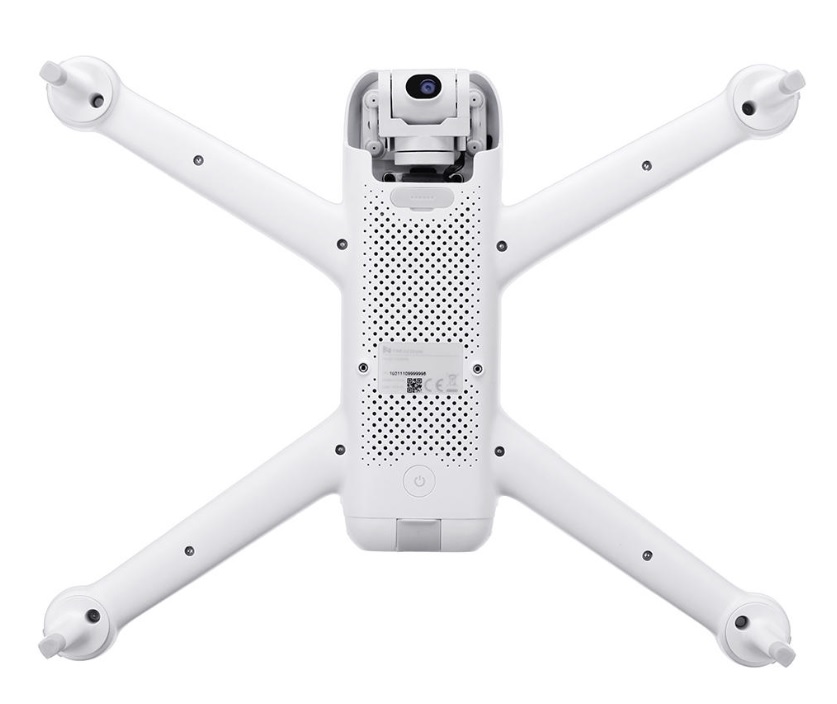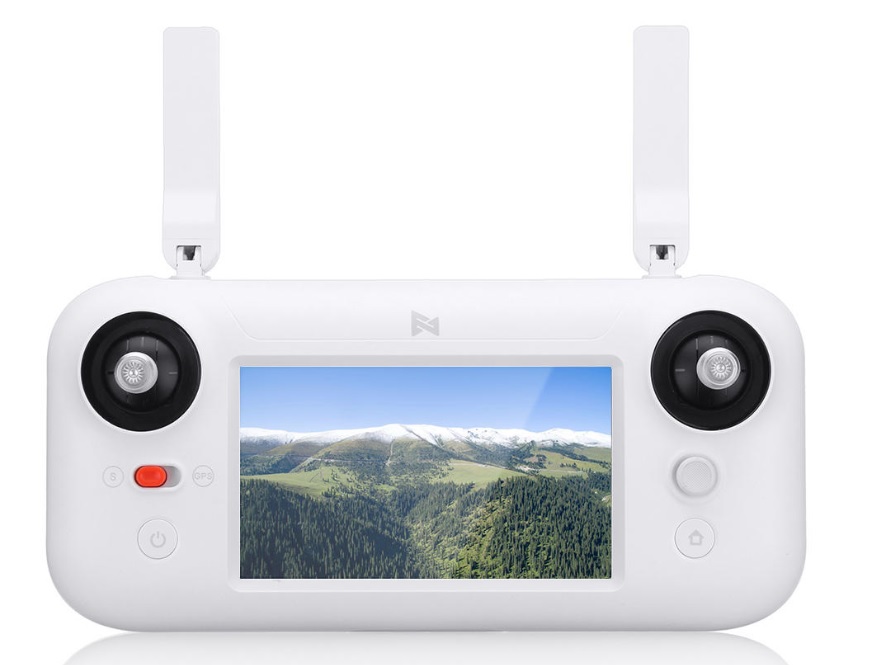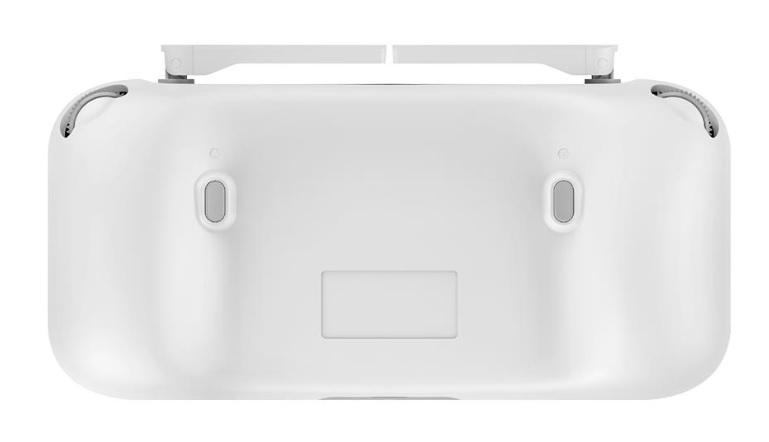 EDIT: A first video emerged on Youtube
Results looks promising for such price
DESCRIPTION:
Item Specification
FIMI A3 RC Quadcopter
Model: A3
Color: White
Dimension: 285*229*69mm
Diagonal Size: 323mm
560G
Hover Accuracy: when GPS Positioning is active, Vertical: ± 0.5 m & Horizontal: ± 1.5 m
Max ascending speed: 6 m/s
Max descending speed: 5 m/s
Max cruising speed: 18 m/s
1KM
Flying Limited Altitude: 500 m
25MINSWind resistance: = 4
Satellite positioning systems: GPS+GLONASS
Operating frequency: 2.4-2.483GHz; 40CH
Built-in Battery: 11.1V 2000 mAh 3S Lipo Battery
Remote Controller
480*272
Screen size: 4.3inch
Frequency: 2.4-2.483GHz; 40CH
Max R/C distance: About 1000m
Built-in Battery: 2950 mAh lipo battery
Voltage: 3.7V
Charge port type: Micro USB
720*480
Gimbal
Controlled Rotation Scope: 0° ~ -90° Pitch angle
Stabilizaton: 2-aixs mechanical and 3-aixs electronical gimbal
HD 1080P Camera
Lens: FOV 80°
Aperture: f2.0
Focal Distance: 3.54 mm
Equivalent Focal Distance: 27mm
Sensor: 1/3.2″ CMOS
ISO Range: 100 – 3200 for video; 100 – 1600 for picture
Shutter Speed: 4 ~ 1/8000 s
Max Photo Resolution: 8M 3264*2448
1920X1080 30 FPS
File System: FAT32 / exFAT
Image Format: JPG
Video Format: MP4
DVR: 1920×1080 30 fps / 1920×1080 25 fps
Adapter
Rated Output: 14V 0.8A
Rated Input: 100-240V ~ 50/60Hz 0.3A
Rated Output Power :11.2W
Balance Charger
Rated Output: 11.1V 0.8A
Rated Input:14V 0.8A
Applicable Battery: 3S
Charging Limit Voltage: 12.75 V
Rated Voltage: 11.1 V
Rated Capacity: 2000 mAh / 22.2 Wh
Weight: about 162g
Propeller
Item Name: Quick-release propeller
Length: 7.5inch
Pitch: 3.6inch
Feature:
1. HD 1080P camera powered by Ambarella ISP processor and Sony CMOS sensor, provides perfect HD picture and video.
2. The 2-aixs mechanical and 3-aixs electronical gimbal provides stable and smooth footage in any situation.
3. With lightweight design, the drone flies faster.
4. Wth quick-release propellers, fast and powerful propulsion with durable,well balanced design.
5. Flight time is up to 25mins with 11.1V 2000mAh lipo battery
6. 1km range 5.8G real time transmission system.
7. With DIY port, you can explore your way to play with the drone, like driving a servo, lighting a led or fireoworks.
8. Remote Controller is built-in LCD screen, DVR, and User Interface.
9. Headless Mode,no need to adjust the position of aircraft before flying .
10. One key to return function makes it easily to find the way home.
FUNCTIONS:
PACKAGE INCLUDED:
1 x RC Quadcopter( with camera)
1 x Transmitter
1 x 11.1V 2000mAh Lipo Battery
1 x USB Cable
1 x Charging Cable
1 x Balance Charger
1 x Manual