A new FPV goggles will be soon introduced from FlySky, the Falcon FG01: https://www.banggood.com/Flysight-Falcon-FG01-2D-3D-169-43-FPV-Goggles-Glasses-Built-in-DVR-HD-Port-for-RC-Drone-p-1256928.html
This model is more a direct competitor of the Skyzone SKY02 V+, aomway commander V1 and more probably with the last Fatshark. Here we have a DFOV of 33 degrees so paradoxally a pretty good choice… especially with when we know than with ultra large FOV the image can be out of focus without corrective diopter. The main features are great… external receiver bay and receiver module compatible with existing Fatshark ones, builtin screens are 854×480 (WVGA) with 350 cd/m2. Builtin DVR abd can display an HDMI source. There is Builtin fan as well. The IPD can be ajusted from 59mm up to 69mm. Finally aspect ratio can selected between 16:9 and 4:3 sources. Look promising …. Wait & See.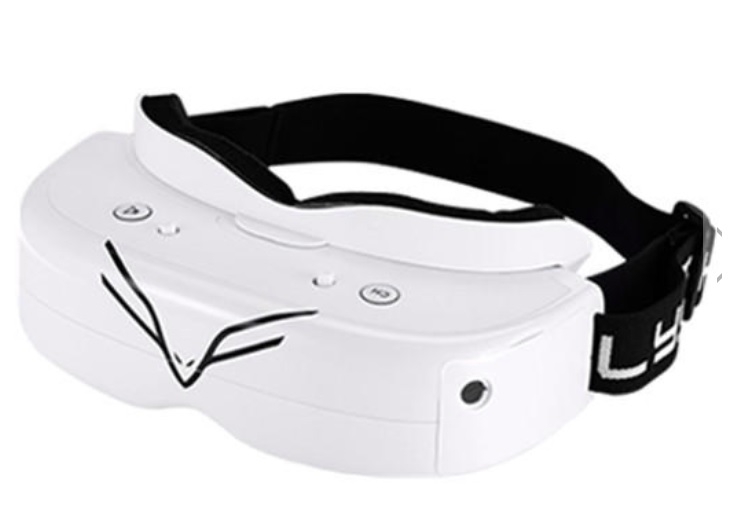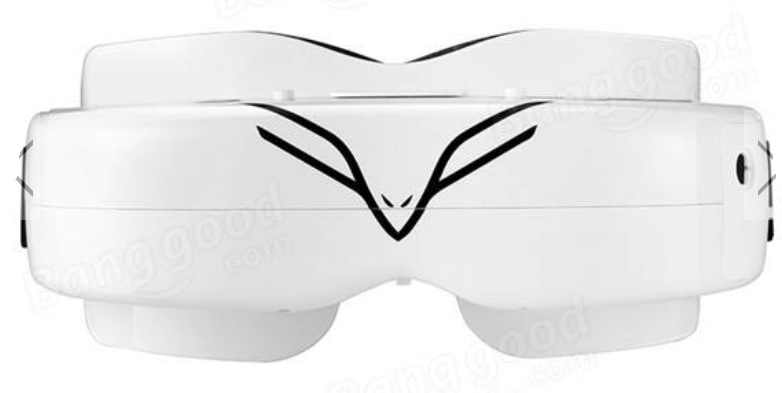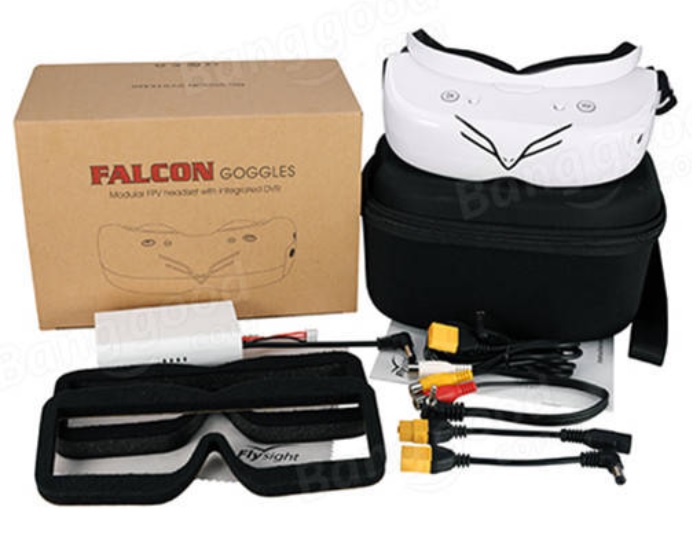 There is already a RCgroups thread started about and here is the promotional video from Flysight. First reviews should come soon.
Specification:
Display FOV 33degrees(Diagonal)
Resolution 0.32 inch LCD,854×480(WVGA)
Luminance 350cd/㎡
Interpupillary distance(IPD) 59—69mm(adjustable)F
Mode 2D/3D
Screen Color Full color LCD binocular display, with LED backlight
Main Controls Function Controls Channel selection
Volume control
Mode selection
16:9:/4:3 switch
Brightness/contrast Control
DVR Control
Fan Control
Audio Audio output level Stereo,1.0Vp-p Type,10Kohm
Interface AV IN(Φ3.5,4p) Video,Stereo Audio input
HDMI IN(C Type)
Support HDMI 1.3 Digital Input, Support HDMI Audio in
Support resolution: 1280×720p
RF RF module bay
DC In 5.0
TF card TF card insert slot
EAR OUT(Φ3.5,3p) Stereo 16Ω/150mW
DVR Working way Auto work after goggles powered on
Memory Support TF card to 64Gb
Record rate 6Mbps (MJPG compression,30 fps,AVI)
File playback Native recording,no codec support
Video input Support CVBS,PAL/NTSC continous scan auto detect/mode change
Other auto save if power removed,support forward/backward/format
Power Supply DC IN 2S-4S supply
Consumption <300mA @7.4V (HDMI 2D,RX off) Other RF module optional Dimensions 170×50×45mm(not include prominent part) Net Weight 175g(with faceplate and head strap) Working Temperature -10℃~+65℃