Want a 3″ FPV machine with a builtin Runcam Split Mini able to record 1080p@60fps videos simultaneously to broadcasting the FPV signal ?. Here is the iFlight iH3 Pro: https://www.banggood.com/IFlight-iH3-Pro-3-inch-FPV-Racing-Drone-BNF-F4-25A-4-in-1-ESC-Flytower-48CH-025100200mW-VTX-p-1338220.html
Of course other electronic elements are also updated. We have a F4 flght controller able to run up to 32Khz for even better stabilizations. The 4-in-1 ESC are rated 25A (peak 30A). No information if they are BLheli32 w/ Dshot 1200 or classic BLheli_S/Dshot600. Motors are strong, 1408/4100Kv main probably 4S compatible. Good news the frame can accept up to 16xx size motors…. The frame offers 3mm arms and guaranty no props occlusion for the video. A buzzer is installed. I really hope dislike the spcmaker s125, the connexion between the split mini and the fc will be complete, i.e. with also the possibility to trigger recording from the radio. Two BNF versions are proposed: one FrSky D16 with a XM+ receiver and one FlySky with a compatible AFHDS-2A receiver. The machine weights 166g without battery. Expect to reach 200-210g with a 550mAh 4S LiPo. The machine comes with a XT30 connector by default. I hope to grab one for a review. Wait & See.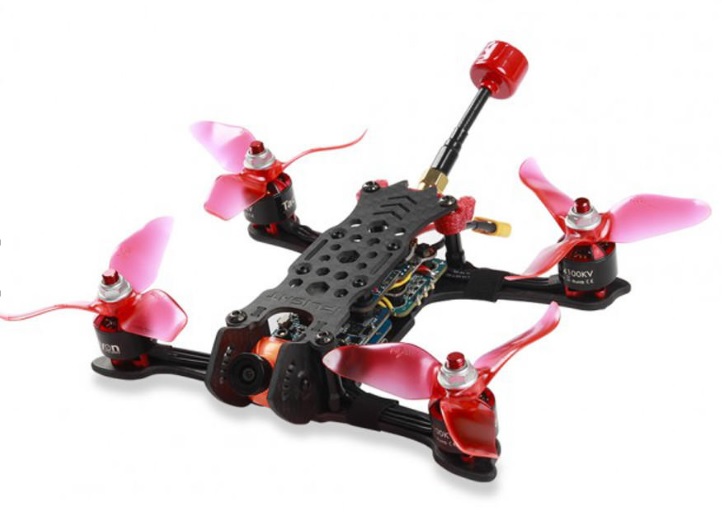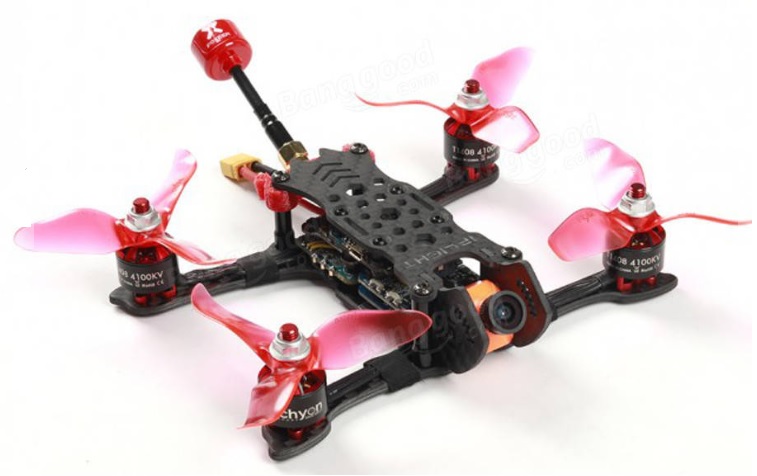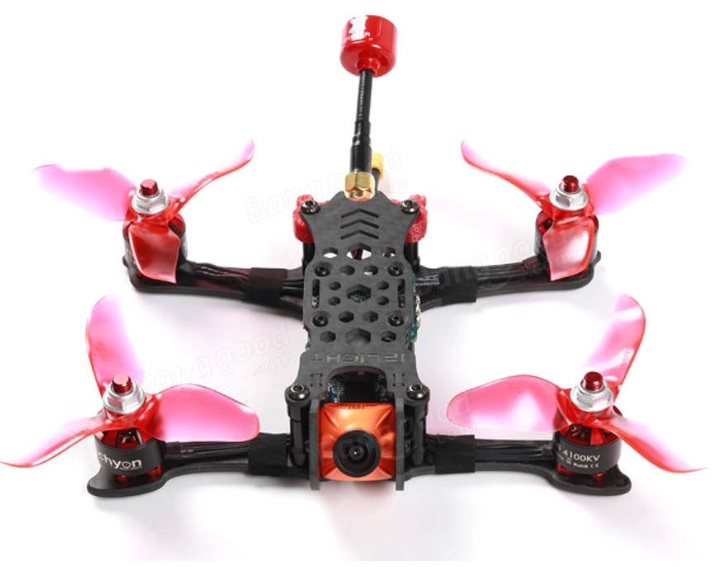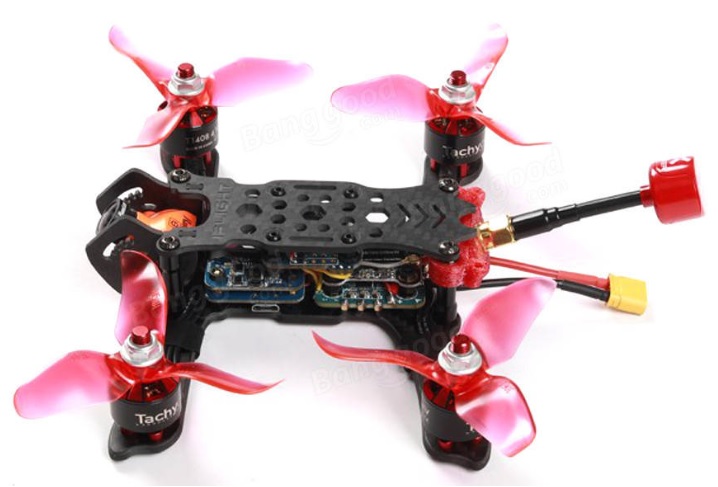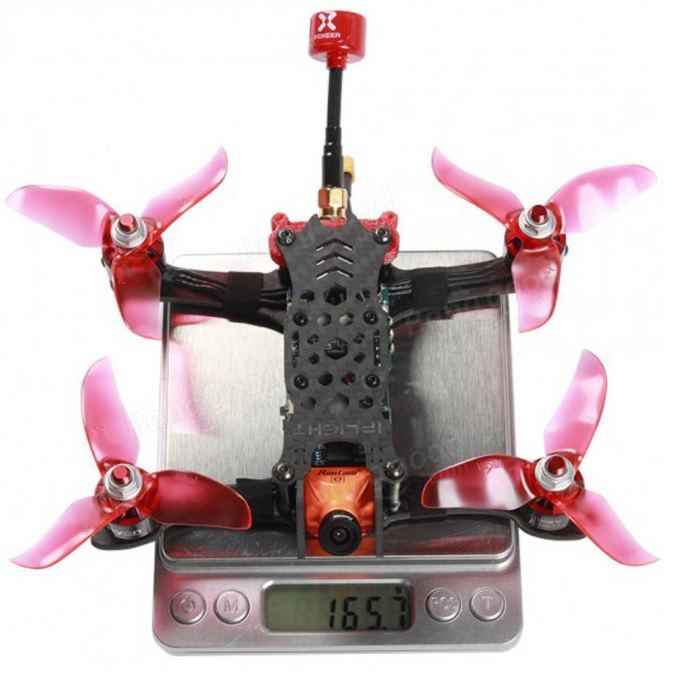 Specification:
Brand name: iFlight
Item name: iH3 Pro FPV Racing Drone
Wheelbase: 142.5mm
Frame weight: 39g
Bottom plate thickness: 3mm
Top plate thickness: 2mm
Vertical side plates thickness: 2mm
Vertical side plates width: 19mm
Standoffs mounting distance: 22mm
Flight control mounting holes size: 20*20mm
Supported Motor:11XX/13XX/14XX/16XX
Supported propeller: Max 3 inch
– iH3 Frame
– 32K mini F4 + 25A 4 in 1 ESC Flight Tower Stack
– iFlight Tachyon T1408 4100KV
– iFlight Nazgul T3061 Propeller Crystal Red
– RunCam Split Mini Camera
– Force Mini 5.8G Transmitter
– FOXEER 5.8G Antenna SMA Red
– 5V Low Voltage Alarm Buzzer with LED Light
– Battery straps Red
– Double-sided attachment tape
– XT30 Female to JST Male Plug
– 18 AWG Wire 70mm w/ Amass XT30 Male
– 1A LC Power Filter
– Frsky XM+/Flysky A8S Receiver
Descriptions:
iFlight iH3 BNF drone is a latest FPV aerial filming drone. It redefines aerial filming by combining fpv racing and aerial filming. It features front & back twin-towers structure, which completely solve the problem of 'High Tower'. 2mm thickness vertical side plates can protect the camera from damage even it's camera front protraction design.
It ensures there won't be propellers in view when using Mini HD recording camera. There is a larger space on the top plate for you to choose different types of battery. The drone comes with Runcam Split mini which makes FPV and recording camera 2 in 1.No extra Gopro, SQ11 or Hawkeye Firefly micro action cam needed which can reduce the drone weight effectively.
Features:
* Front & back twin-towers structure
* Vertical side plates camera protection
* No propellers in view when HD recording
* Large room on the top plate for different battery choice
* 9mm&12mm motor pattern, compatible with 11XX-16XX motors
Package Included:
1 x iH3 Pro 3 inch FPV Racing Drone