Just after the last motor announcement, seems racerstar will also update its 0603 lineup with their BR0603B: https://www.banggood.com/Racerstar-Racing-Edition-0603-BR0603B-16000KV-14000KV-1-2S-Brushless-Motor-For-RC-Drone-Frame-Kit-p-1277111.html
This motor is proposed actually in 12000/14000/16000 and soon in a 22000Kv version. All of them are 1-2S compatible and weights only 1.58g !!!!. Probably the futur 22000Kv will be the best choice with 26g of pull !!! That's great really, almost the same performance of a 0703 motors but 23% lighter. We can dream of super lightweight brushless FPV racer pretty soon.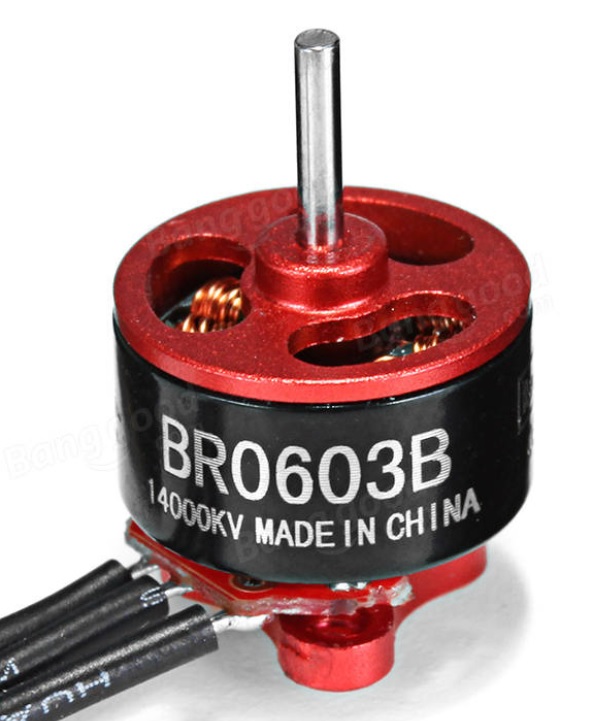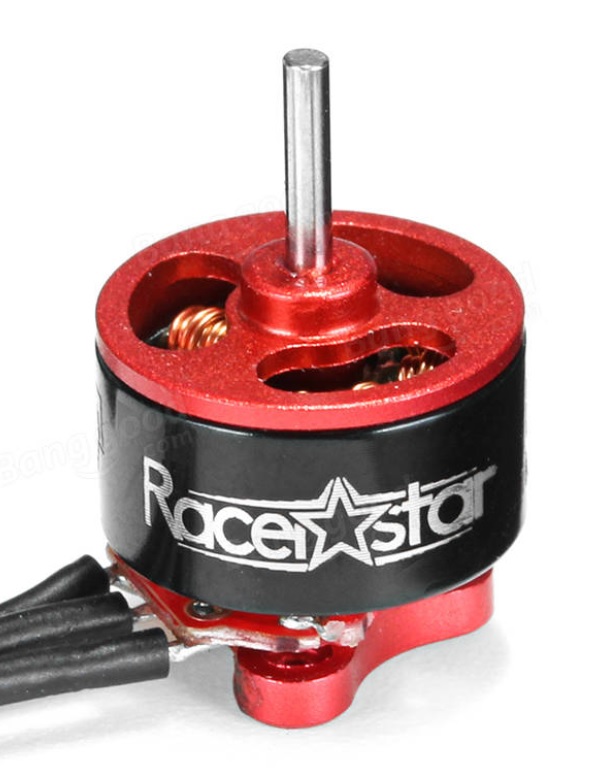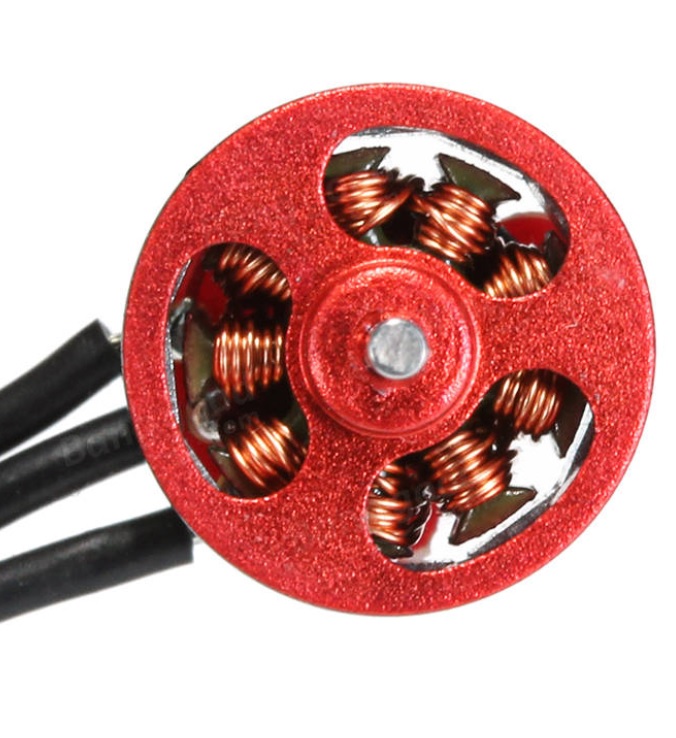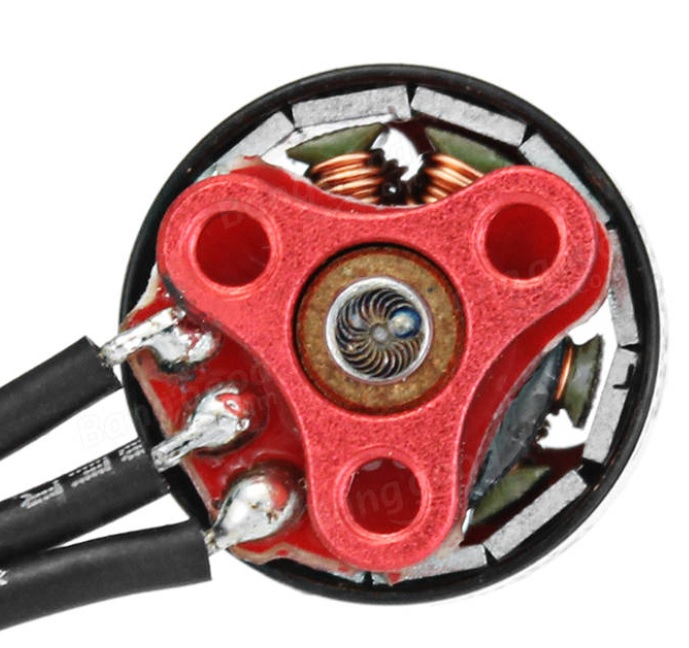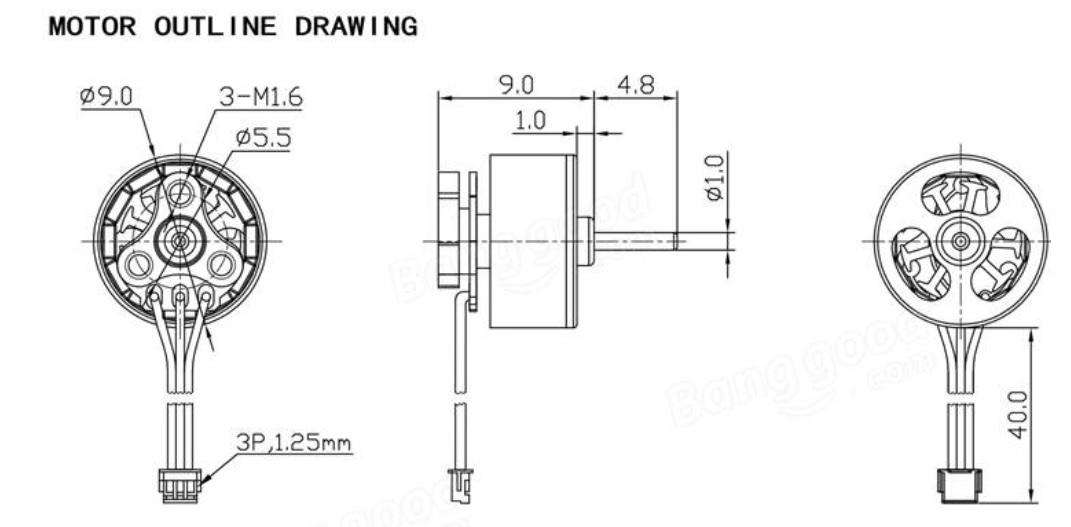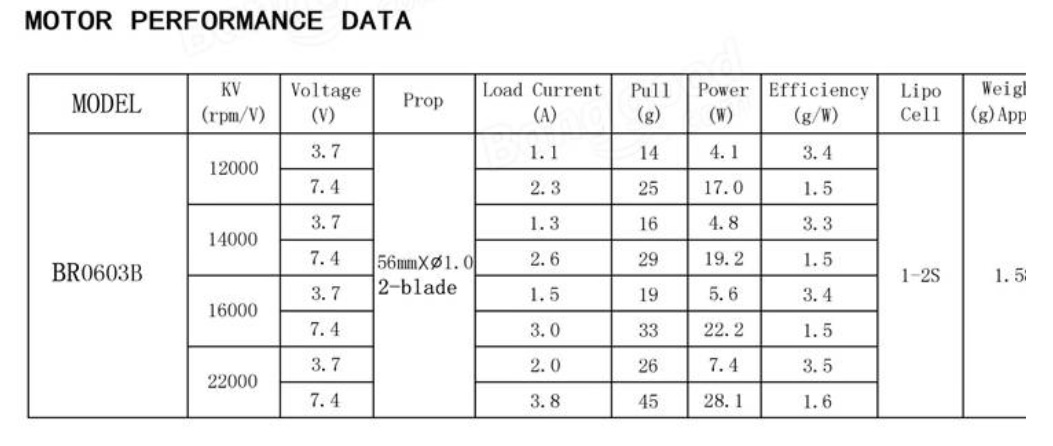 Description:
Brand: Racerstar
Item name: BR0603B brushless motor
Height: 9.0mm
Output shaft: φ1.0mm
KV (rpm/V): optional 16000KV, 14000KV
Weight: about 1.58g
Voltage: 3.7-7.4V
Battery: 1-2S lipo battery
Recommend ESC: 6A
Features:
Long life Japanese NMB ball bearings.
Efficient Japanese Kawasaki stator steel.
Rare earth magnets stable up to 180°.
Oxyacid free copper winding up to 180°.
CNC machined aluminum case.
Silicone wire leads.
Patented balance techniques.
Unique wiring method.
Package included:
1 x Racerstar BR0603B brushless motor