Want to build you own brushless tinywhoop easily without spending hours in microsoldering jobs ?. Here is maybe the solution with the Crazybee F3 4-in-1 board: https://www.banggood.com/Racerstar-Crazybee-F3-Flight-Controller-4-IN-1-5A-1S-Blheli_S-ESC-Compatible-Frsky-D8-Receiver-p-1262972.html
In the same board fully integraded in 29mmx29mm size, we have a F3 MCU + a builtin OSD, a 5A ESC BLheli_S/Dshot 600, a FrSky D8 with telemetry & RSSI and a BEC up to 0.8A enough to power an external small 25mW AIO module. The board weights only 3.5g. Brushless motors can be directly connected via 3 positions microJST connector (seems to be 1.25mm model). The board can only works in 1S for LiPo or LiHv batteries. Sounds to be a pretty interesting model. Ideal motors are 0603 or 0703 models. For example the HB68 or HB64 quadcopters comes with such kind of motors with plug.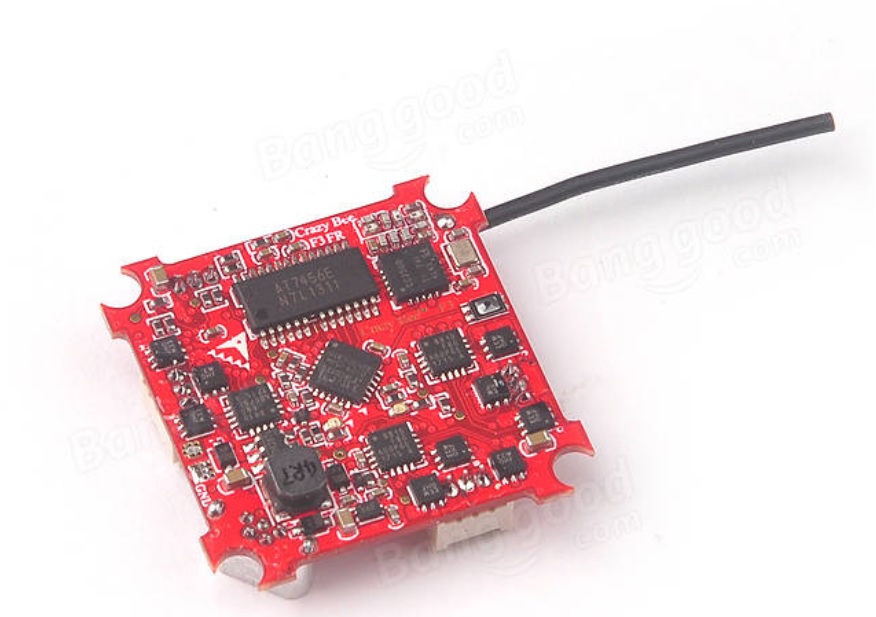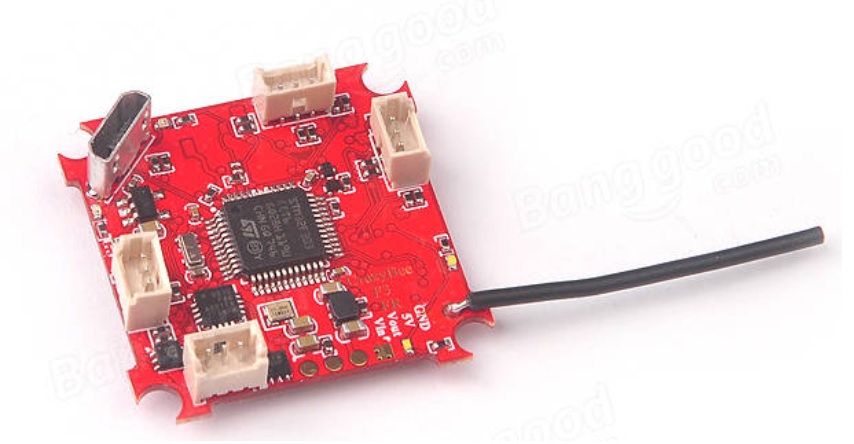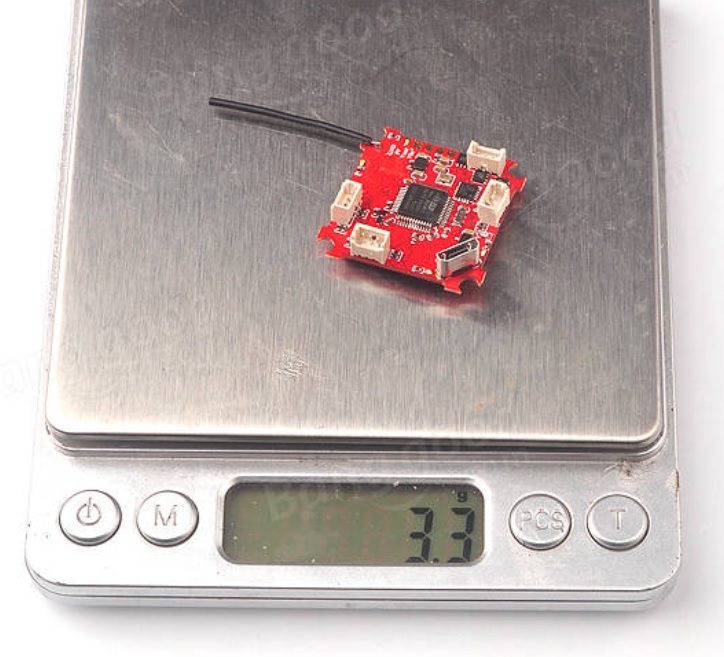 Crazybee F3 flight controller is a Ultimate version for 1S Whoop racing drone, it's the world first Tiny whoop size brushless flight controller with Receiver/4in1 ESC/OSD/Current Meter all in one design, include all your needs .
Specifications:
Firmware: Betaflight_3.3.0_Crazybee
MCU: STM32F303CCT6 (72MHZ, 256K FLASH)
Sensor: MPU-6000(SPI connection)
Power supply: 1S battery input (DC 3.5-4.35V)
Built-in 5A(each) Blheli_S 4in1 ESC Dshot600 ready
Built-in Frsky receiver with telemetry D8
Built-in Betaflight OSD(SPI Controll)
Built-in Current meter (Max 14A,could be modified to 28A by replace resistor)
Built-in 5V 0.8A BEC with LC filter
Built-in voltage detection
BLHELI_S pass-through Ready
Heading LED Ready
Board size: 29 * 29MM
Board weight: 3.5 g
ESC parameters:
Power supply: 1S LiPo/LiPo HV (4.2v/4.35v)
Current: 5A continuous peak 6A (3 seconds)
Support BLHeliSuite programmable
Factory firmware: O_L_5_REV16_6.HEX
Signal Support: Dshot150/Dshot300/Dshot600/Oneshot125/Multishot/PWM
Receiver parameters:
SPI BUS receiver
Compatible Frsky D8
Channels: 8ch
Failsafe support
No ground interference ( Transmitting and receiving 1 m from the ground): 300m
Package Included:
1 x Crazybee flight controller ESC receiver