Versus time, video toysquadcopters make some improvements…. Of course they will never compete versus a real brushless stabilized video plateform … but look this one for under 100USD.
This is the SHRC H1G: https://www.banggood.com/SHRC-H1G-1080P-5G-WiFi-FPV-GPS-25mins-Flight-Time-RC-Drone-Quadcopter-RTF-p-1397713.html
Ok it's brushed (always stock some spare motors in advance)… but it's a foldable machine with a 1080p camera advertized to have a better light sensitivity. No word about the datarate and the frame per second associated with. IMHO it won't be over 30… and unfortunatly main probably a 25fps model. Of course it's not stabilized… no sign of any EIS system… The control & FPV range is announced to work within a radius of 300m thanks a to a 5G link. As usual for europeeans android users be sure your phone can be compatible (in general it's not the case). The flight time is about 25mm thanks to a 850mAh 2S battery… Not so bad. More the machine got a GPS system to offer advanced flight mode: path-planning, orbit mode, follow-me (via GPS) and RTH. I forgot to mention the presence of a 120 degrees of Field of View lens. One open question will be the availability of spare parts… especially motors and FC boards. Maybe 2010 will show also first toyquadcopters with EIS integrated…. who knows.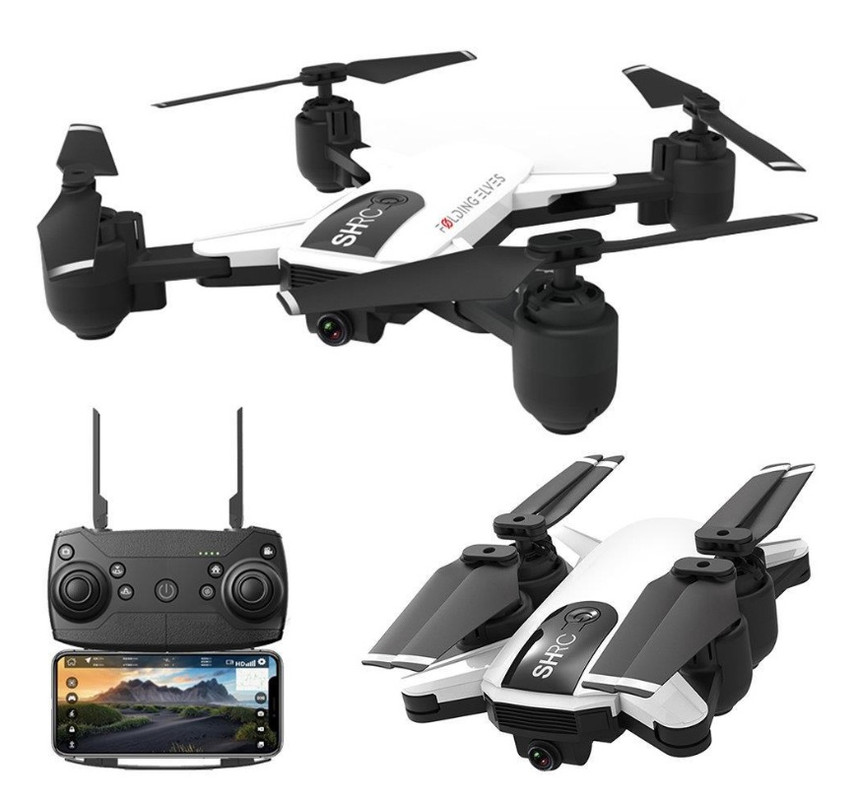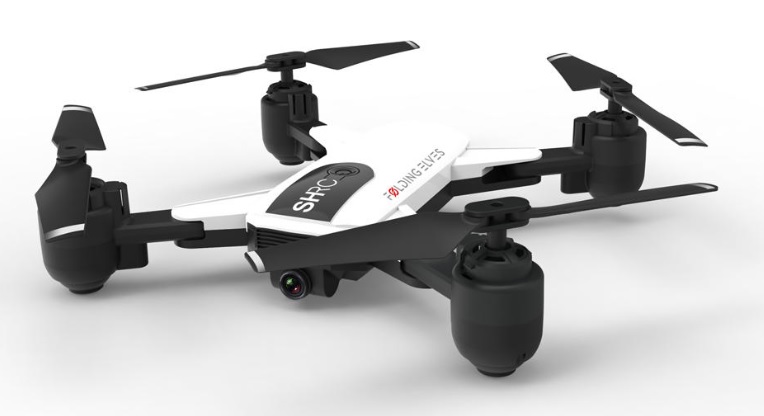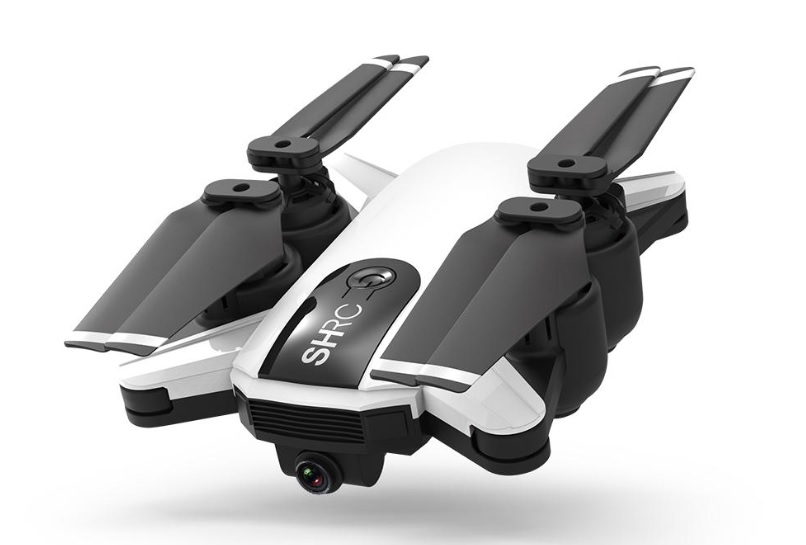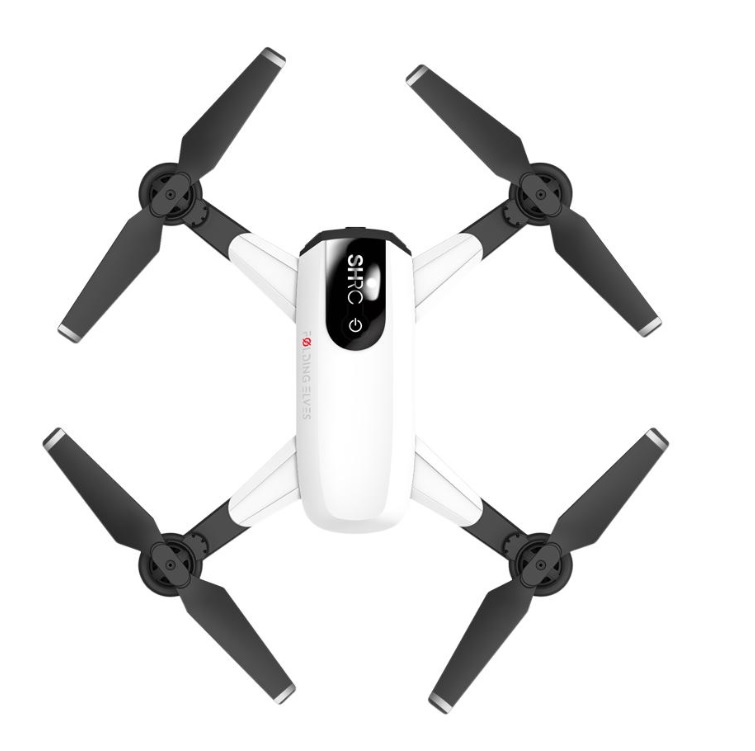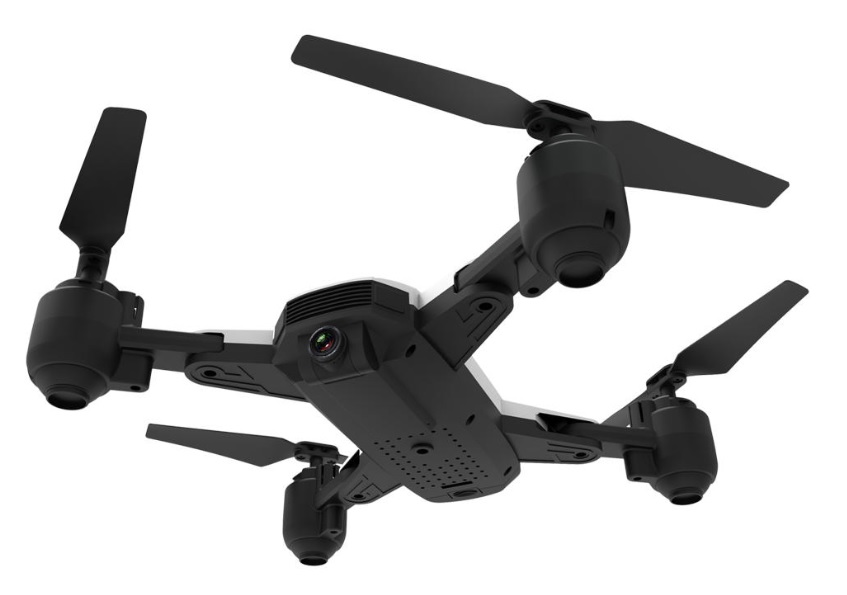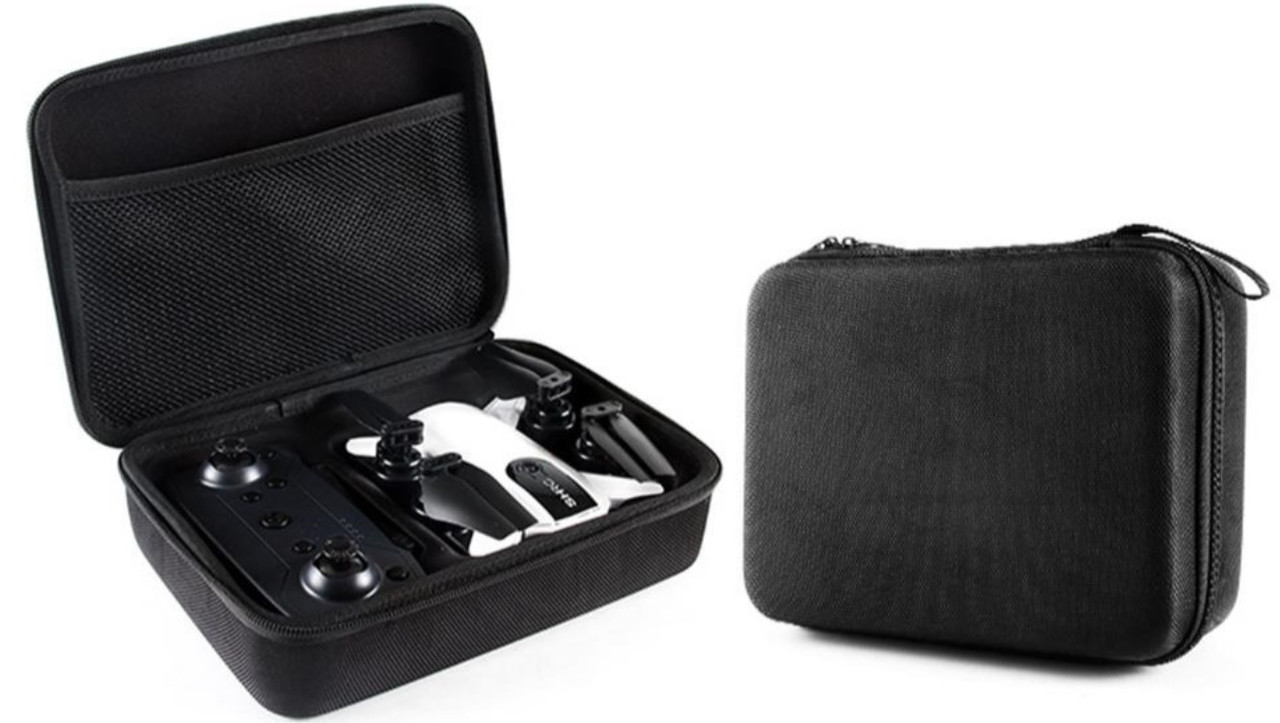 Description:
Brand:SHRC
Item Name: HRC H1G 5G WiFi FPV RC Quadcopter
Frequency: 2.4G/5G
Channel: 4CH
Gyro: 6-Axis
Camera: 720P/1080P(Optional)
Image Resolution: 1280*720P/ 1920 x 1080P
Video Resolution: 1280*720P/ 1920 x 1080P
R/C Distance:
2.4G 720P: 300m
5G 1080P: 500m
FPV Distance:
2.4G 720P: 200m
5G 1080P: 300m
Motor: Brushed
Quadcopter Battery: 7.4V 850mAh(Included)
Flying Time: About 25mins
Charging Time: About 50mins
Transmitter Battery: 3 x 1.5V AAA (Not Included)
Quadcopter Size: 18 x 18 x 15.3cm
Quadcopter Weight: 164g
Package Size: 25.5*8.5*18.5CM
Package Weight: 0.633kg
Features:
1. Statellite Positioning follow:The drone will follow you wherever you go.
2. GPS global positioning provides stable flight.
3. Headless mode:no need to adjust the position of aircraft before flying.
4. One key return,return when out of control and low battery antomatic return.
5. 25minis battery life:large battery capacity and long battery life
Function: 2.4g/5G WIFI FPV, Set circle fly, Set point fly,GPS positioning follow,One key return, Headless mode,Indoor/outdoor Mode, 25minis flight time
Package Included:
1 x RC Drone
1 x Transmitter
1 x 7.4V 850mAh Lipo Battery
1 x USB Cable
4 x Propeller
1 x Manual