Want a super light AIO Module compatible with smart audio ? Boring to change manually the Vfreq/Vband ?. This V2 version of the Turbowing Cyclops is maybe for you: https://www.banggood.com/Turbowing-Cyclops-Mini-5_8G-25mW-48CH-AIO-FPV-Camera-VTX-Transmitter-Combo-Support-Smart-Audio-v1-p-1318070.html
It's a 3g module uncased up to 4.2g with the full protection. For the camera part, it's based on a 700TVL CMOS Sensor and FOV will be around 110 degrees approximatively. 48CH channels are supported and transmitted with 25mW. Now 5 wires are here. The blue one is for the smart audio and must be connected to a TX pad of a free UART port of your FC. If you have a recent betaflight version installed, selected correctly the Smart audio protocol with the associated UART, you will be able to select the Vband/Vfreq from the OSD. This module can a good candidate to replace the original AIO system from the excellent UR65/Snapper 6.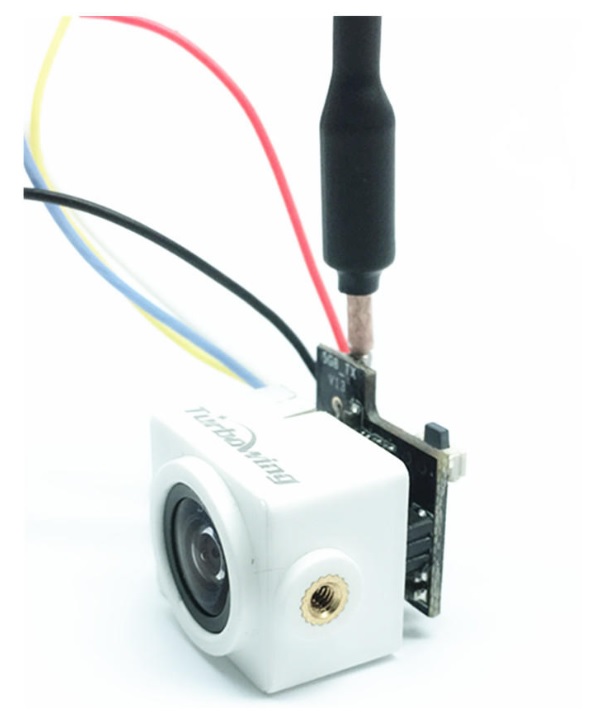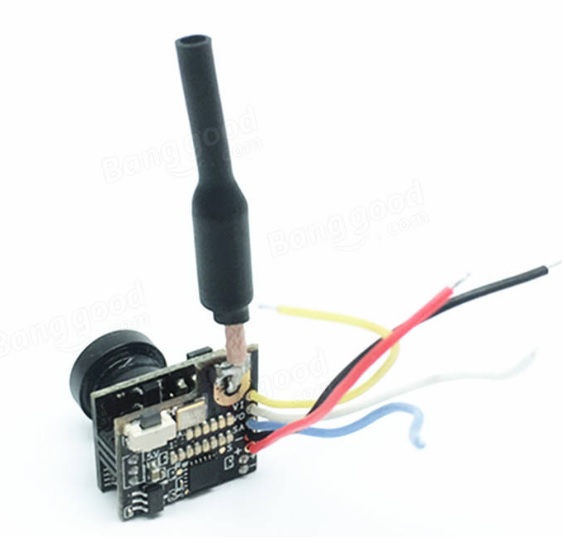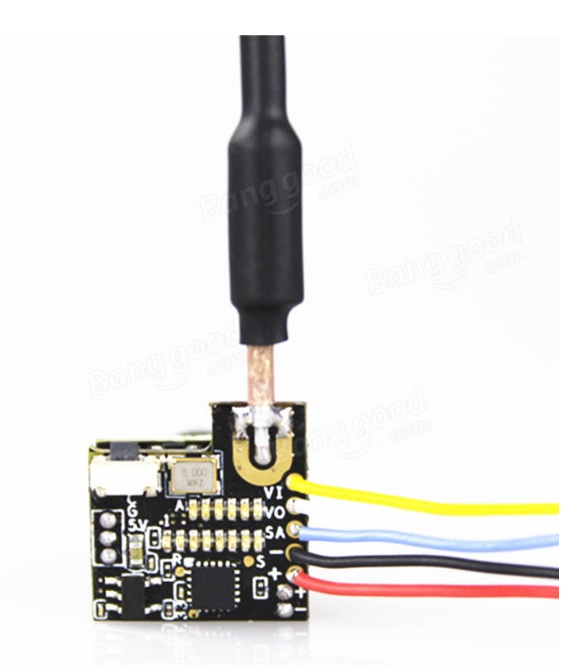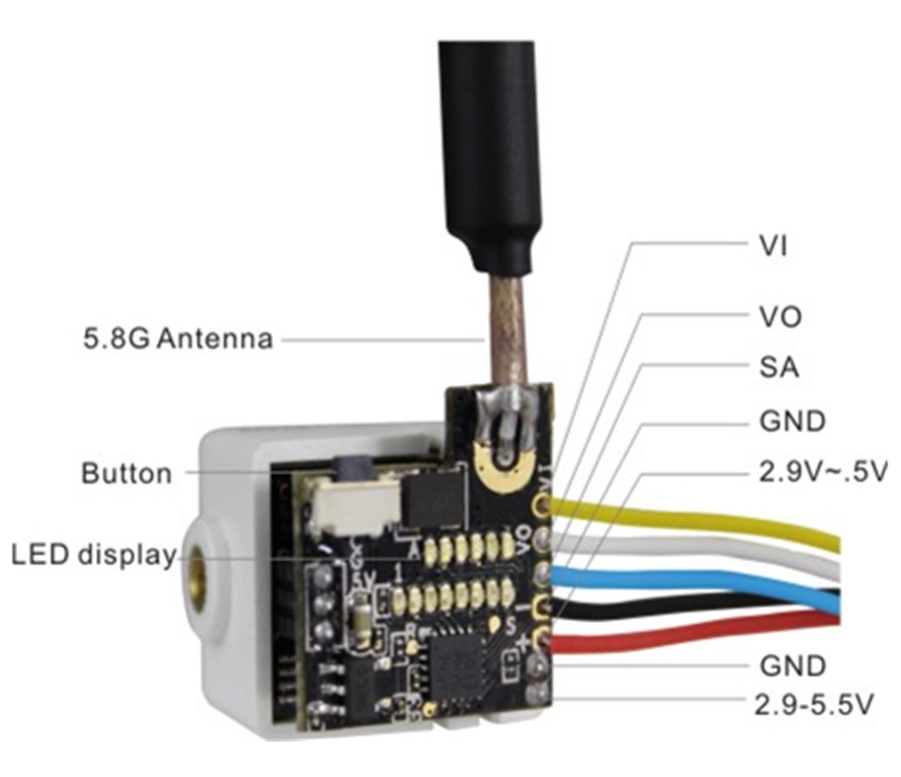 Specification:
Output Power:25mw
Supply Voltage:2.9-5.5v
Frequency Band:5362-5945 Mhz
Channel Customer:48
Channel Sel:Touch Switch
Input Format:Ntsc/Pal
Camera Resolution:700tvl
Lens Angel:h:120°/v:100°
Operating Temperature:-10℃~+60℃
Pcb Profile Dimension:14.5mmx12mm+15mmx15.6mm
Miniature And Light Weight Design: 3g
Total Weight: 4.2g
Features:
Compatible With Smartaudio v1 Protocol.
Mounting Bracket Hole Position:Standard m2 Screw Hole Position.
Package Included:
1 x 5.8g 48ch Fpv Camera & Transmitter
1 x English Manual
Instructions:
1.Red And Blue Two Rows Lights Different Colors Blinking Combinations Will Move Position Of Thefrequency;
2.With Blue Led Lights Abcdef Expressed As a Frequency Group, With a Red Led Light 12345678 Shows As The Channel;
3.Frequency Selection:Long Press The Button For 2 Seconds To Enter The Frequency Group Settings,
Press The Button To Change The Frequency Group From a To f, Select The Appropriate Options You Want Then Long Press
The Button To Exit Frequency Group Settings;
4.Change Channels-Short Pressing The Button, Will Changes The Channel To 1 Through 8, Select The Appropriate Option
To Complete the Frequency Selection.
P.S I will try to resume little by little drone-maniac.com. I need to move forward, even if my heard is still broken by my father's lost. I received a lot of support. I would like to thank you so much. It helped me a lot.