Ok it was announced to be released today but here is the new 4K sucessor of the Xiaomi Mi 4K: https://www.banggood.com/FIMI-X8-SE-5KM-FPV-With-3-axis-Gimbal-4K-Camera-GPS-33mins-Flight-Time-RC-Drone-Quadcopter-RTF-p-1394905.html
And to make short…. this new FIMI is really awsome!!! It's not a direct MAVIC 2 competitor since there is no object avoidance system… but except that… all other caracterics are impressive.
This 790g machine is foldatable, just a little bit more wider than a 6″ phones.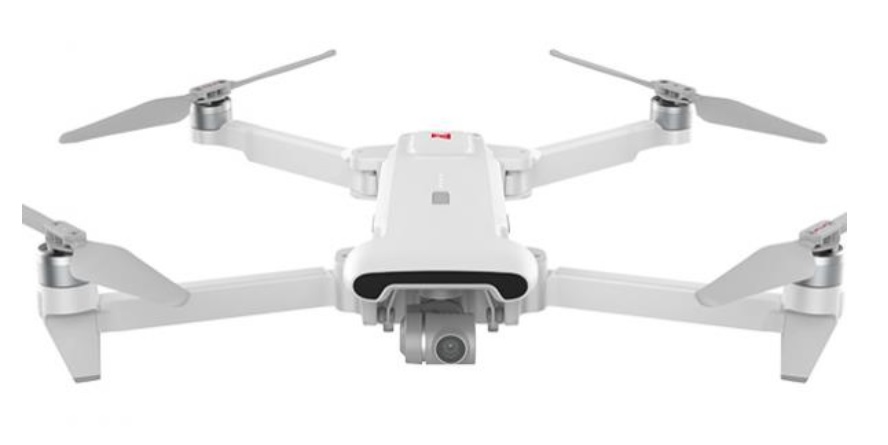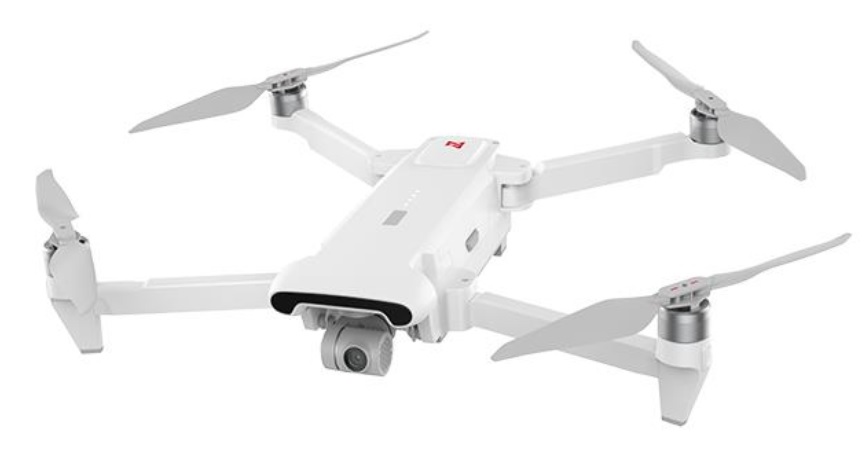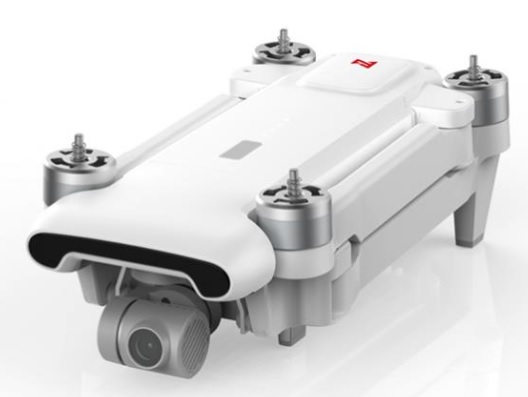 It has a 3-axis mechanical gimbal with a great SONY sensor based camera to capture videos in 4K@30fps with a datarate of 100Mbit/s. A 1080p@100fps is also here… for super smooth videos.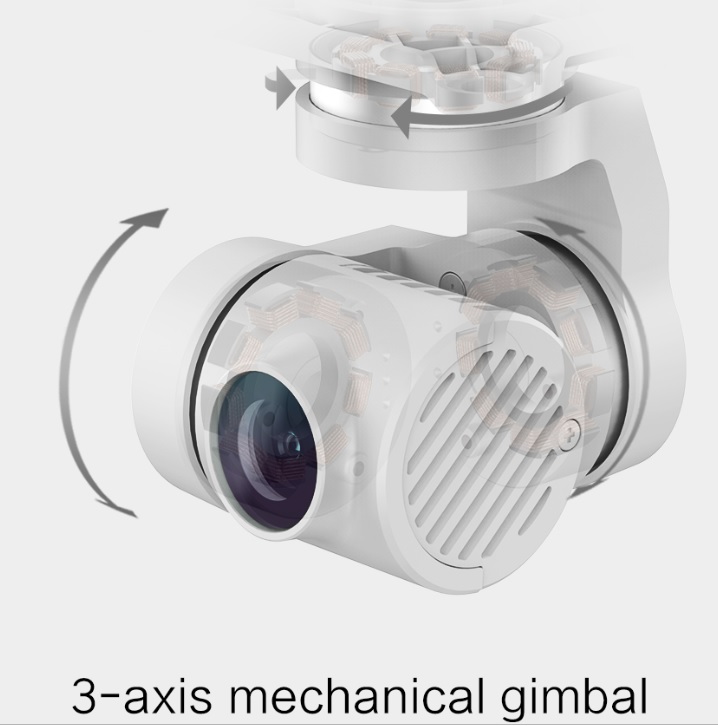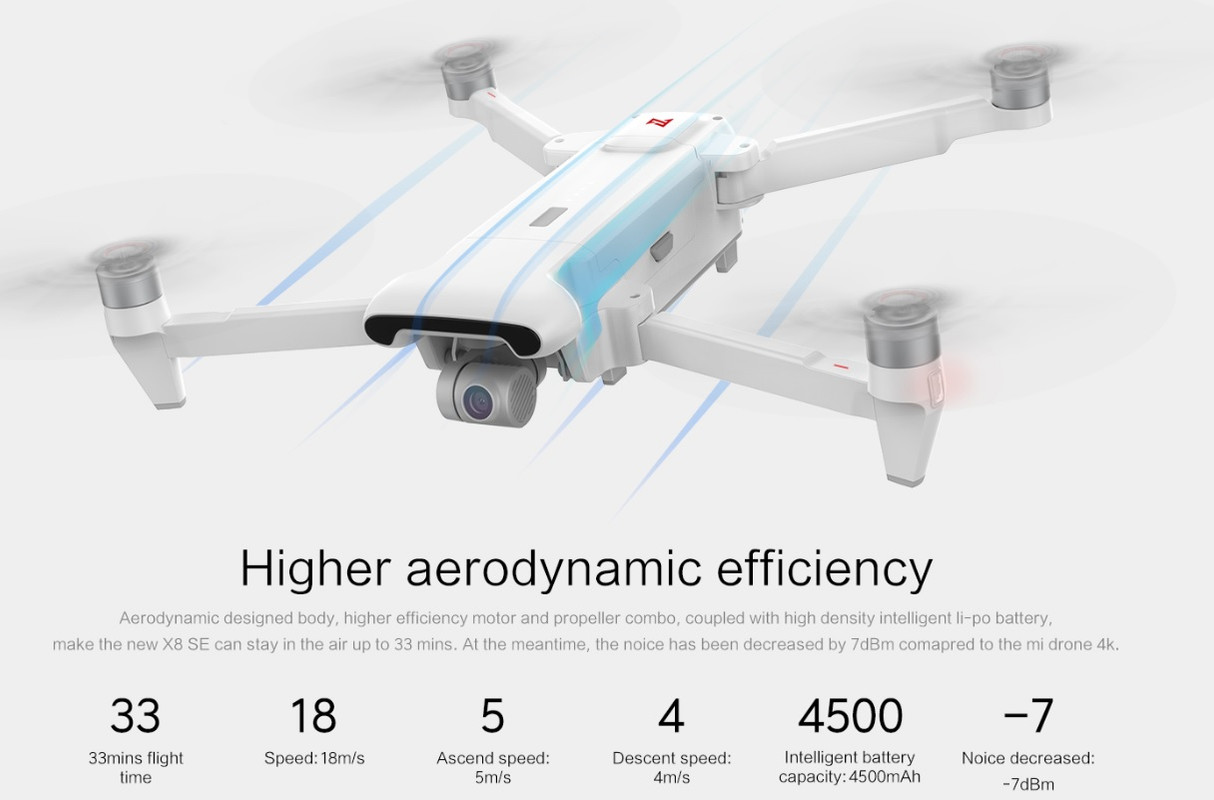 More the FPV/control range is announced to be around 5Km !!!!! for a total flight time of 33min…. Impressive. The prop systems also is improved to reduced the emitted noise. A 4500mAh propriatary battery is used
The Fimi X8 SE is really compact… super foldable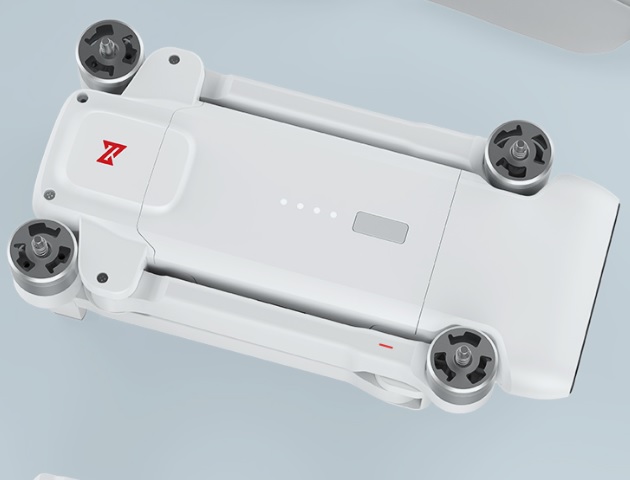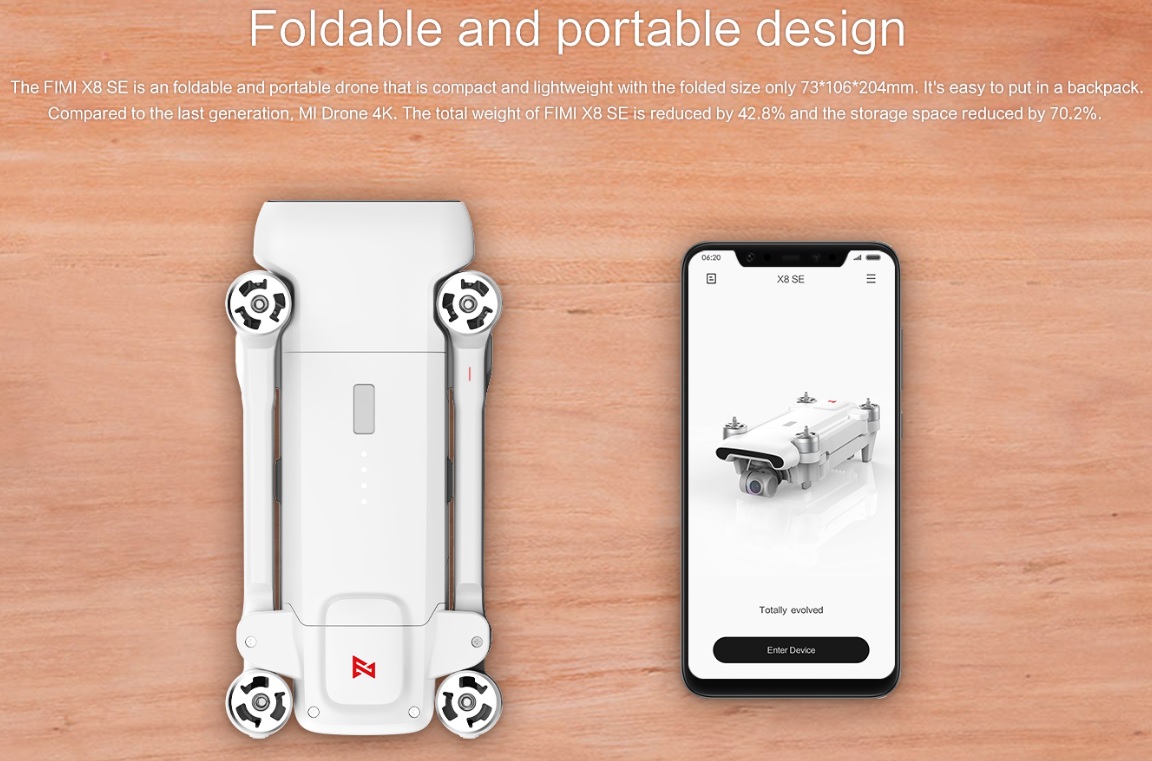 In comparaison with other Xiaomi models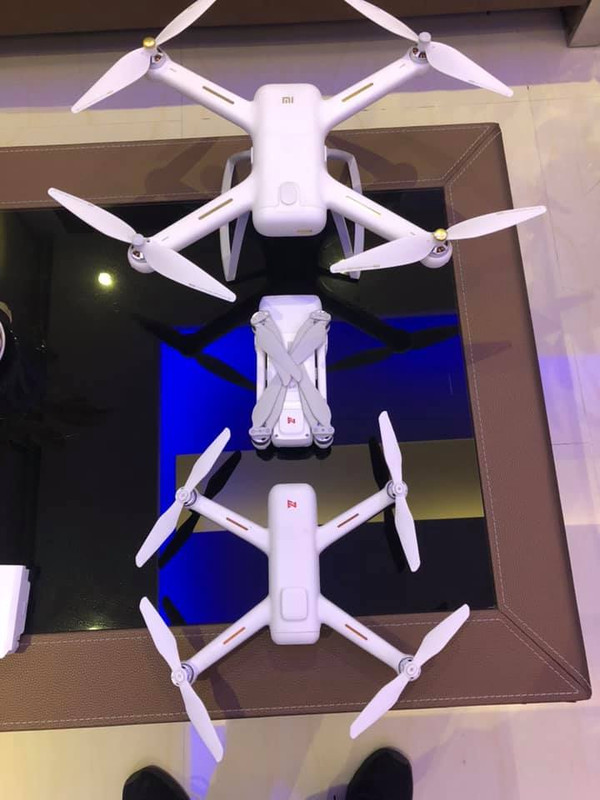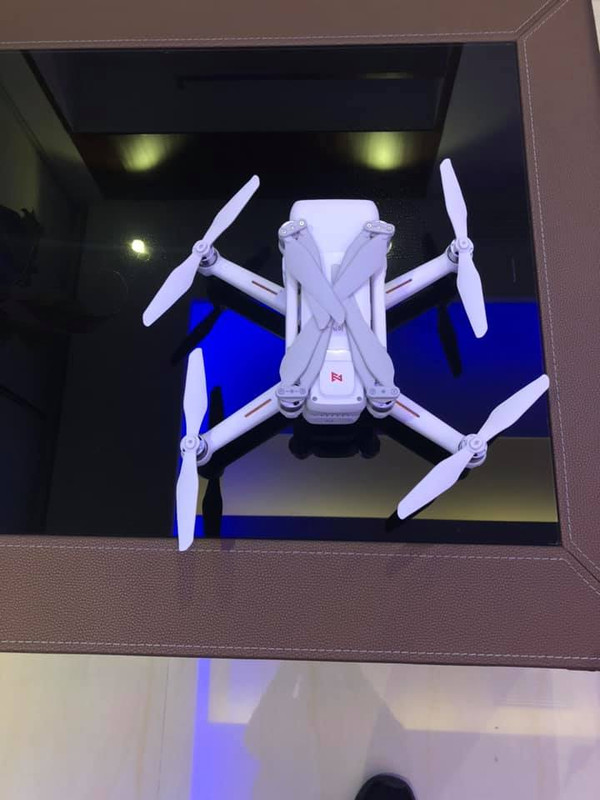 The radiocontrol works in the 5.8G band for the FPV/video link and can accept both smartphone or tablet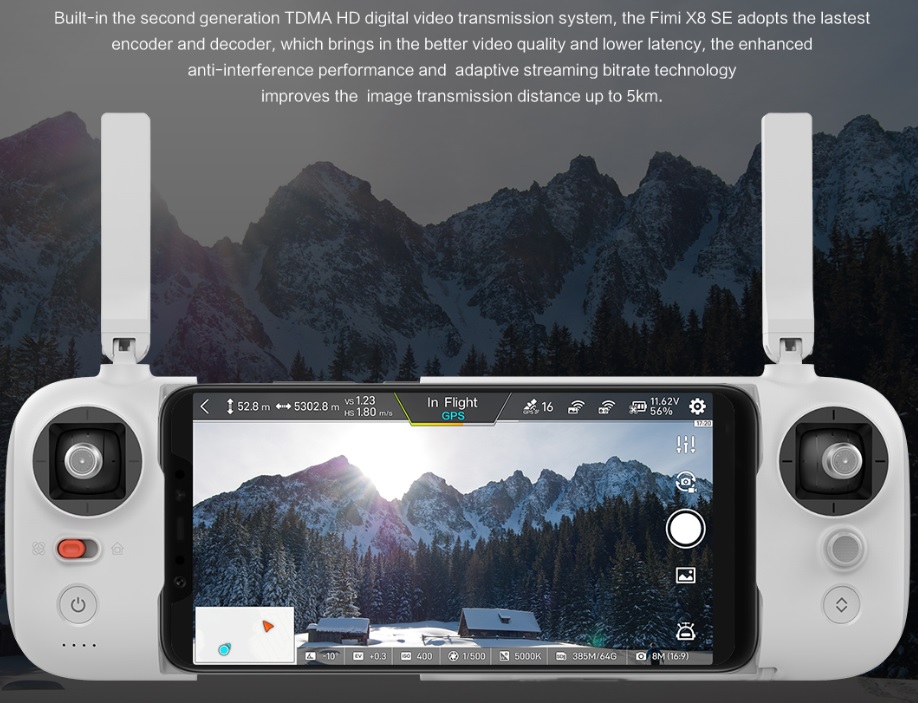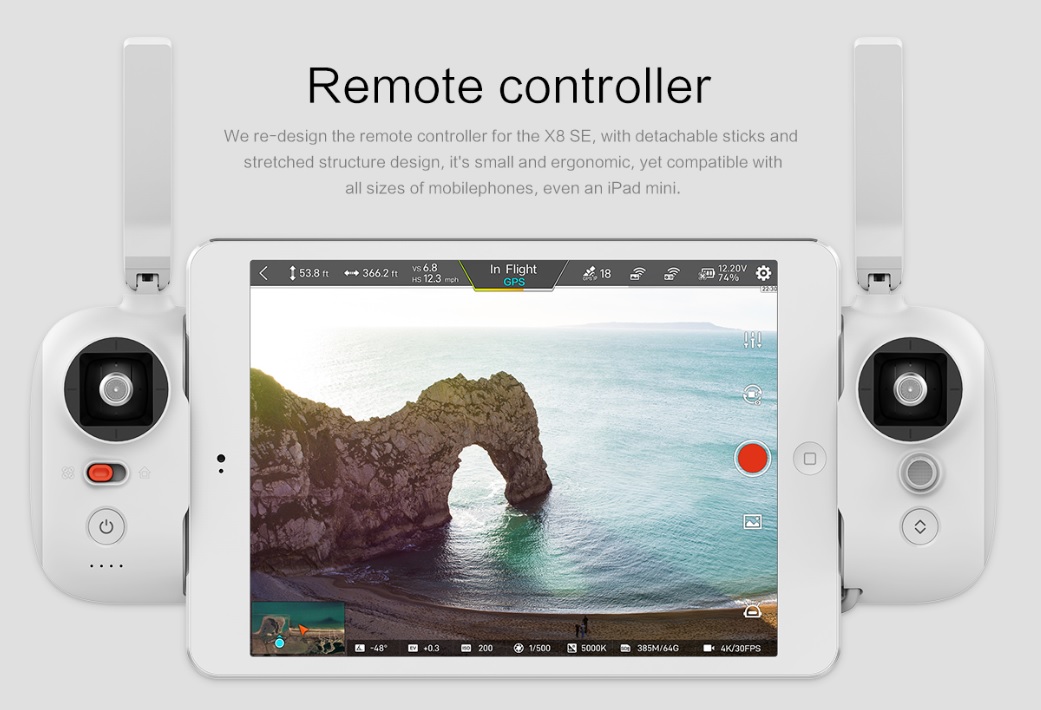 Special dronies modes are integrated

and three types of visual tracking (only one target followed)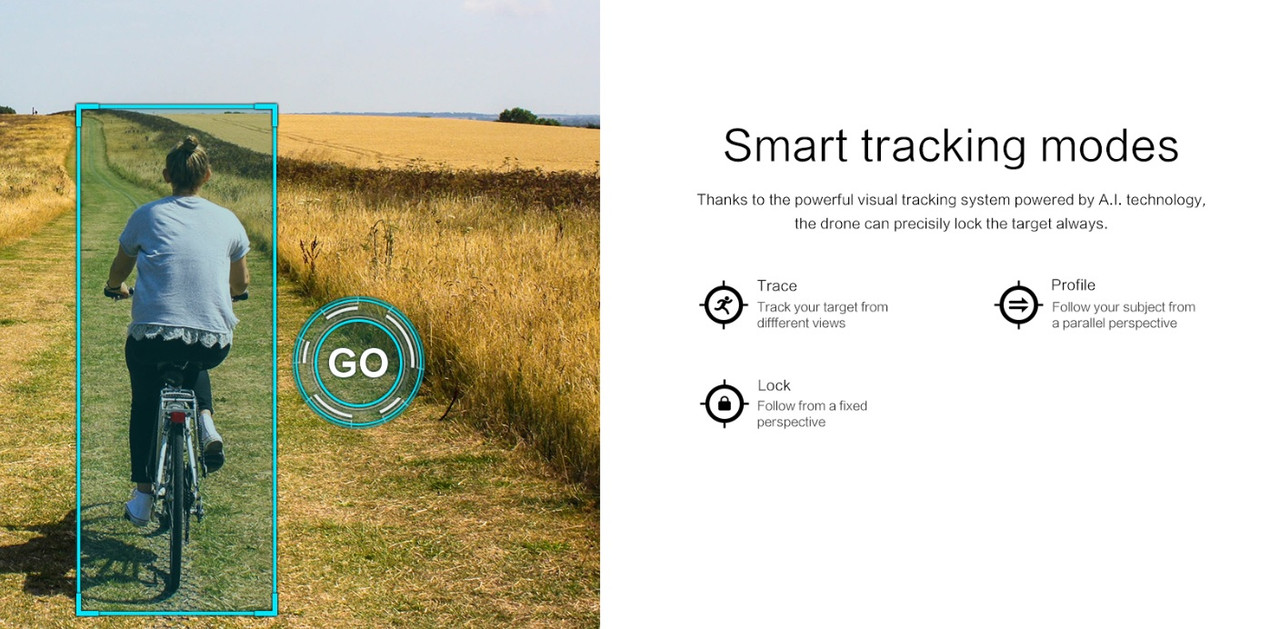 A complete mission planner is also integrated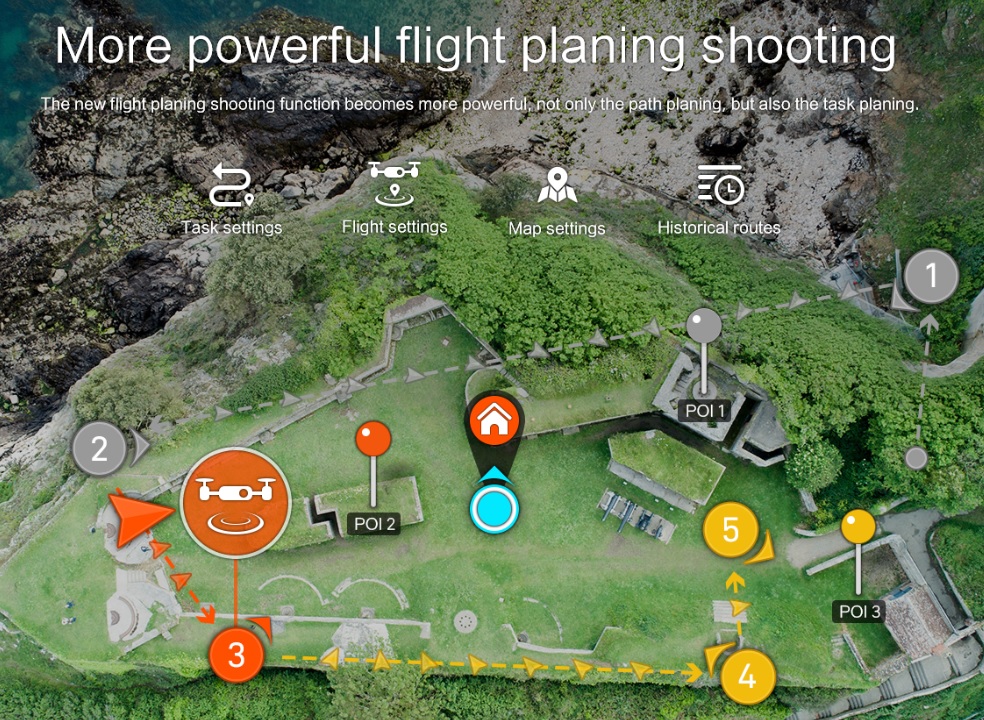 More… it's possible to build directly a full pananorama landscape from multiple photos shots. Three types of panarorama are proposed.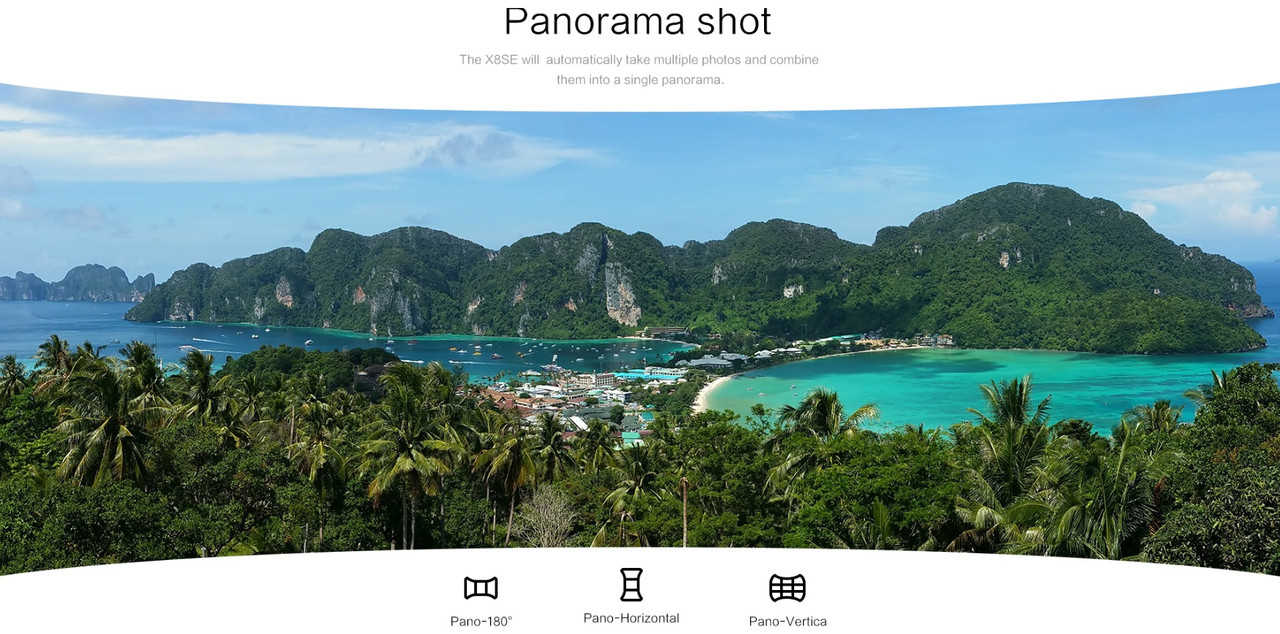 It's not over…. Some "motion-lapse" video effects are also in bundle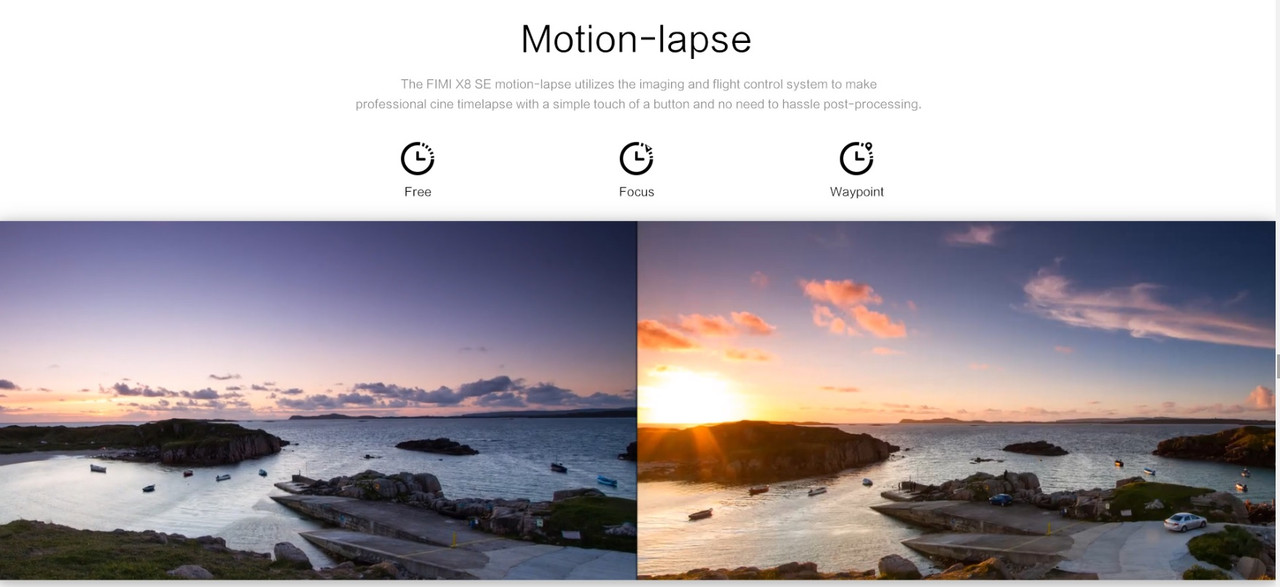 The positioning is done by GPS+glonass systems coupled with a bottom visual camera and the front main one is also used. One question is raised…. Can object avoidance can be added later ???
The Appz is ultra complete for both iOS & Android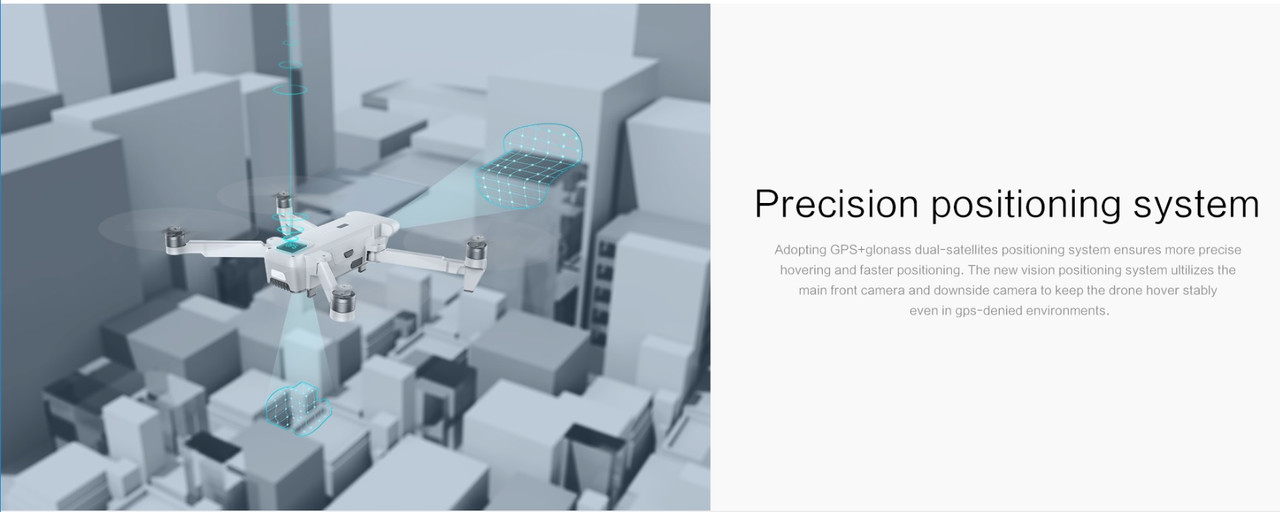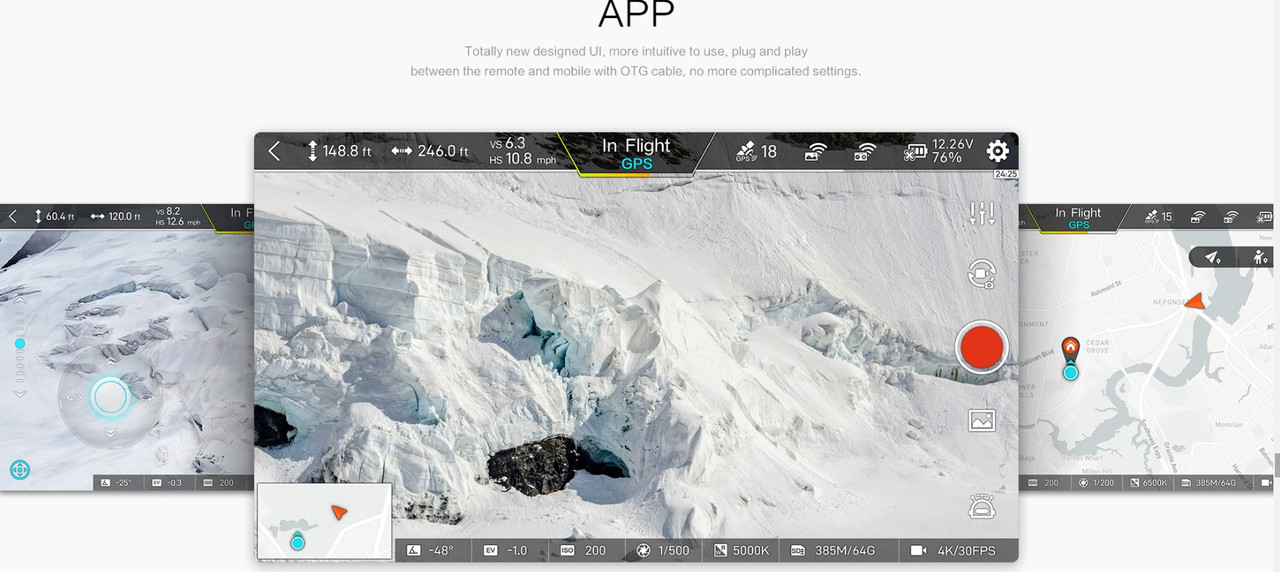 a First video is proposed
What is my opinion….. Bye-Bye the Hubsan Zino….. I still didn't received it yet but … from the first reviews I saw… the GPS stabilization is relatively poor and
major firmwares upgrades are required. More the FIMI X8 SE integrates much more advanced features and has a better camera sensor with higher bit-rate. In fact everything is better versus the Zino. If only if Object avoidance was here…. The machine may have been considered as a DJI Mavic 2 competitor…. At least it's twice cheaper. I have been told that this machine will be sold 400USD for the first items..The regular price will be 500USD.
Description:
Specification
FIMI X8 SE RC Quadcopter
Dimensions: 204 x 106 x 72.6mm
Diagonal size: 372mm
Item weight: 790g
Hover accuracy Vertical: ±0.1m (Within the ultrasonic detecting range) ±5m (when GPS Positioning is active)
Hover accuracy Horizontal: ±1.5m
Max ascending speed: 5m/s
Max descending speed: 4m/s
Max cruising speed: 18m/s
Flying limit altitude: 500m
Max Flight Time (no wind): About 33mins (at 8m/s constant speed)
Wind resistance: ≤50kph
Satellite positioning systems: GPS+GLONASS
Operating frequency: 5.725-5.850 GHz
Remote Controller
Dimensions: 203.8×91 x 46.6mm
Weight :370g
Operating frequency: 5.725-5.850GHZ
Max controllable distance: About 5000m
Battery : 3900mAh lithium battery
Nominal voltage: 3.7V
Charge port type: Micro USB
Input : 5V -2A
Gimbal
Controlled rotation scope: 0°〜-90°Pitch angle
Angle control accuracy: ±0.004°
Stabilization: 3-axis gimbal
HD 4K Camera
Lens: FOV 78.8°
Aperture: f2.2
Focal distance: 4.73mm
Equivalent focal distance: 26mm
Sensor: 1/2.3″ CMOS
Effective pixels: 12M
ISO range: 100 – 3200 for video 100-1600 for still
Shutter speed: 8 ~ 1/8000S
Max photo resolution: 4000*3000
Video resolution: 3840×2160 30/25/24fps 2560×1440 60/50/30/25/24fps 1080P 100/60/50/30/25/24fps 720P 200fps
File system: FAT32 / exFAT
Image format: JPG; JPG+DNG
Video format: MP4
Memory card type: Micro SD ( U3 or above) 8 – 64GB (Sandisk/Kingston U3 recommend)
Max bitrate:100Mbps
Charger
Rated output 13.05V -3A
Rated power 39.15W
Rated input 100-240V~50/60Hz1.5A
Implementation standards Q/BJFMK0001-2016
Battery
Charging limit voltage: 13.05V
Capacity: 4500mAh/51.3Wh
Voltage: 11.4V
Weight: About 275g
Propeller
Length: 8.5inch
Pitch: 3.3inch
Other parameter
Color: White
Operating temperature: 0-40℃
Suitable altitude: ≤5000m
Implementation standards: Q/BJFMK0001-2016
Package Included:
1 x RC Quadcopter( with camera)
1 x Transmitter
1 x Gimbal
1 x 11.4V 4500mAh Lipo Battery
3 x USB Cable
6 x Propeller
1 x AC Cable
1 x Charger
2 x Manual