The Zerotech Dobby was the first selfiedrone introduced in the market and already offering a 1080p EIS lightweight solution. The main drawback of the Dobby is probably its poor flight time.
Here is the successor of the Dobby: https://www.banggood.com/Zerotech-Hesper-WiFi-FPV-4K-Camera-One-Axis-Gimble-With-EIS-Mode-Foldable-RC-Drone-Quadcopter-RTF-p-1283962.html
The Hesper is now a 340g machine advertized to fly about 18min. It's a foldable machine as the dobby. Here we still have 1080p@30 fps video recording with EIS but a 1-axis gimbal is also introduced to tilt the camera. The video transmission is done on both the 2.4Ghz & the 5.8Ghz. I really hope there won't have problems with europeans 5.8G channels. The FPV live flux is in 1080p format with a nominal latency of 220ms. The Hesper also added a VPU to improve altitude hold stabilization. As advanced flight modes we have the classic orbit mode, target tracking. No specific selfie flight modes announced but it can be added by a software update.
The Hesper can be controlled directly with a smartphone up to 120m of controle range or 800m with the specific radio command. With the radiocommand, the machine is sold slightly less expensive than a DJI Spark… but I am not sure that the EIS will be as good as the 2-axis gimbal+EIS offerered by the Spark. IMHO the Hesper must improve all software features to become a real DJI Spark competitor.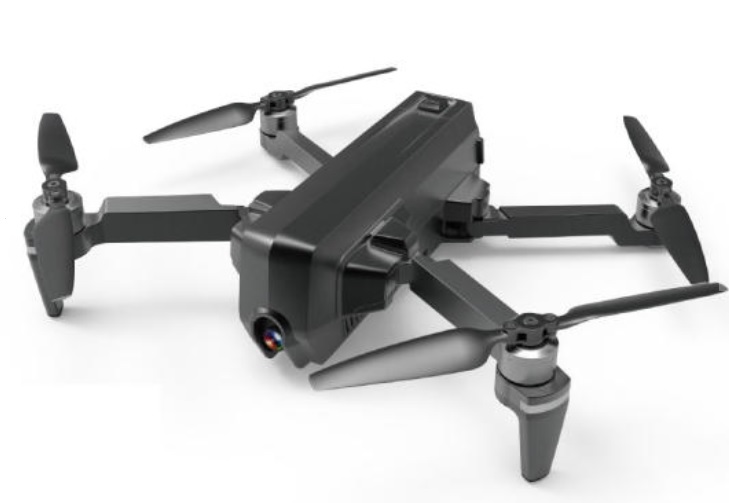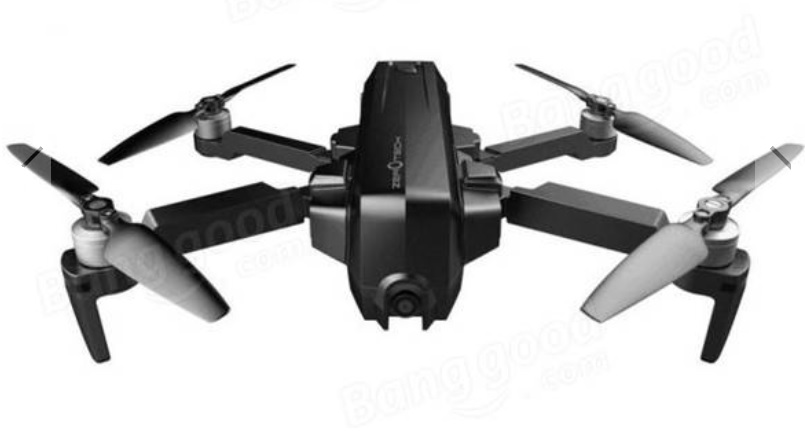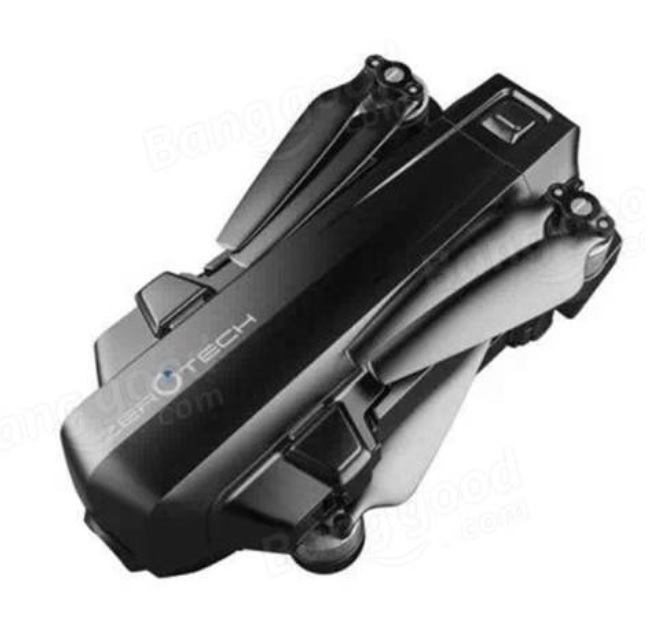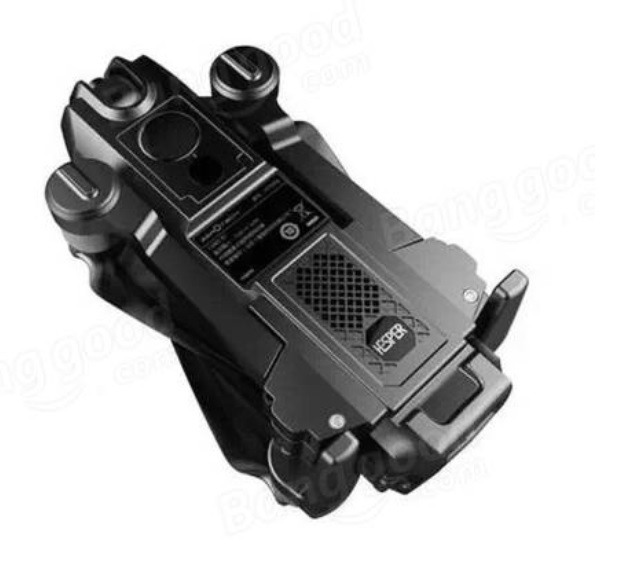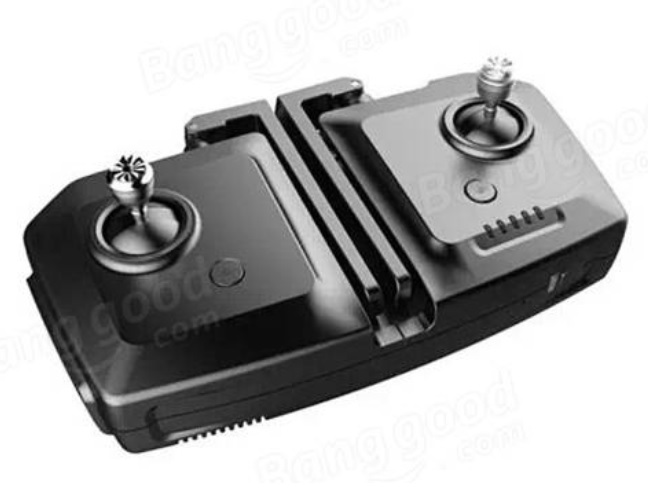 Derscription:
Brand Name: Zerotech
Item Name: Hesper
Weight(including Battery and Propeller): 340g
Max Descent Speed: 3m/s
Max Horizontal Speed: 6m/s
Flight Height: 800m/120m
Max Flight Time: 18min
Operating Temperature: 0 – 40°C
Positioning Mode: GPS/GLOMASS
Max Roating Angular Velocity: 180°/s
Hover Accuracy(Safty Fly Mode): +/-0.1m
Wheelbase: 244mm
Propeller Type: 145x75x49mm
Propeller Type: 5.5 inch
Dimension: 1406
Live View
Live View Working Frequency: 2.4GHz & 5.8GHz
Max Live View Quality: 1080P
Latency(ms): 220ms
Transmitter Distance: 800m(RC)/120m(APP)
APP
IOS
iOS 9.0 and later versions
Android
Android 4.3 and later versions
Gimbal
Operating Range: -90-15°
Accurancy: +/- 0.02 Degree
Imput Voltage: 7.4v
Operating Temperature: 0-40°C
Intelligent Battery
Capacity: 1950 mAh
Cjarge Power: ≤35W
Voltage: 8.7V
Battery Type: Li-po
Adaptor
Imput Voltage: AC 100-240V
Output Voltage/Current: DC 12V/2.5A
Charger
Imput Voltage: DC 12V/2.5A
Output Voltage/Current: 8.7V
Charge Current Range: ≤4.1A
Camera
Resolution: 13.0MP
Lens: SONY IMX 214
Shutter Speed: Auto
Max Image Size: 4208 x 3120
Still Photography Modes: Auto
Video Recording Modes: 1080P(30FPS)
Supported File Formats: JPEG, DNG, MP4/MOV (MPEG-4 AVC/H.264)
Internal Strorage: EMMC 16GB
Operating Temperature: 0-40°C
Features:
FlightGo
The app is specifically developed for Hesper and is really simple to use. It can be used as a remote controller for flight control and photo & video shooting.
Mechanical Gimbal
One-axis mechanical gimbal can support wider angel shooting when flying. Can operate the angle of camera by remote controller or APP..
Visual Positioning
Hesper uses the optic flow and ultrasonic positioning system to support flight. When there is no GPS signal or weak GPS signal. Please install propeller protector when indoor flying.
High Definition Photo & Video Shooting
Hesper is equipped with a professional high definition camera- SONY IMX 214,13MP, that supports 4208×3120 photo shooting and 1920×1080 video shooting.
EIS (Electronic Image Stabilization)
After EIS, your 4K video footage becomes 1080p high definition videos and image vibration when Hesper flying can be removed under EIS.
Target Tracking
By image recognition technology, Hesper can follow and record video on the moving target you've chosen.
Orbit
Automatically fly and record video around a certain point with a certain radius and at a certain altitude.
Intelligent Operation
When outdoor flying, FlightGo support multiple One-key Operations by just one tap on the screen. Such as One-key Take off, One-key Landing, One-key Return.
One-Key Sharing
Directly share your photos & Videos with your friends on SNS.
Package Included:
1 x Zerotech Hesper RC Drone(With Gimble Camera)
1 x Battery
1 x Charger
8 x Propeller
1 x Manual