Dislike the term "HD" could mean, this is not a new 75 HD cinewhoop machine but "only" a new classic 75mm tinywhoop FPV machine, a new direct compatitor of the Eachine Trashcan.
Here is the Supra 7: https://www.banggood.com/–p-1452202.html
In the menu…. the same durable 75mm chassis of the trashcan with the dual-branch system reforcing considerably the extreminity of each duct'arms. For the electronic, some 15A !!! 4-in-1 ESC board…
so no risk to cook mosfet even in 3S. Associated with, some 0803/16000Kv strong motors. The fight controller is F4 based with of course a Betaflight OSD builtin chip. The 40CH VTX offers an output power up to 200mW but no VTX control via OSD (no smartaudio or tramp support)… 🙁 The main promoted feature is the presence of the caddx EOS 1200TVL. Be aware with such advertizing… first at the end only a pure NTSC/PAL signal will be transmitted whatever before the camera got higher resolution. If higher resolution mean probably better interpolation, it means also more sensitivity to the noise and more latency… so no free lunch…. Even with the presence of a WDR feature, in low light conditions this camera can be very noisy. Whatever, the machine is announced with the support of the main 3 receivers of the market and can be found also in PNP. With a weight of 35g without battery and 55g in 2S setup… the main advantage of this Supra 7 Pro over the Trashcan is the direct 3S support. Wait & See.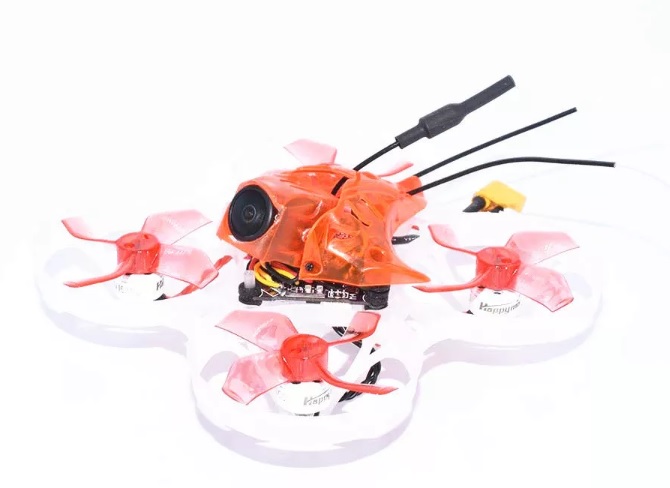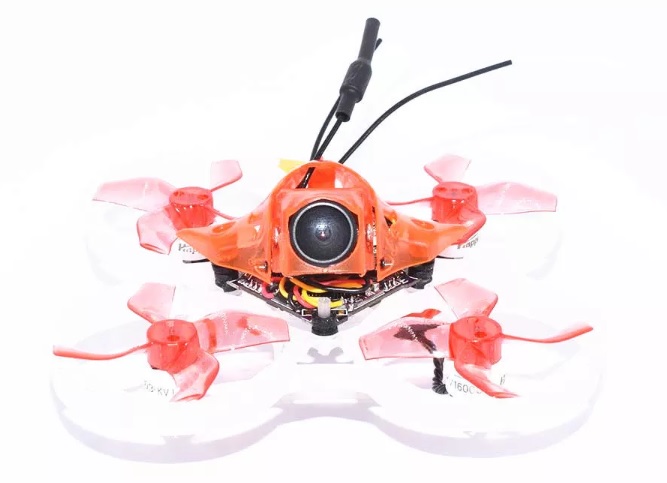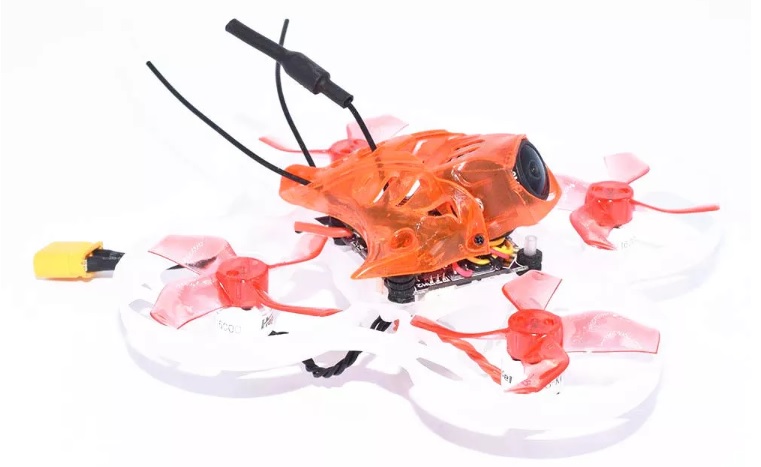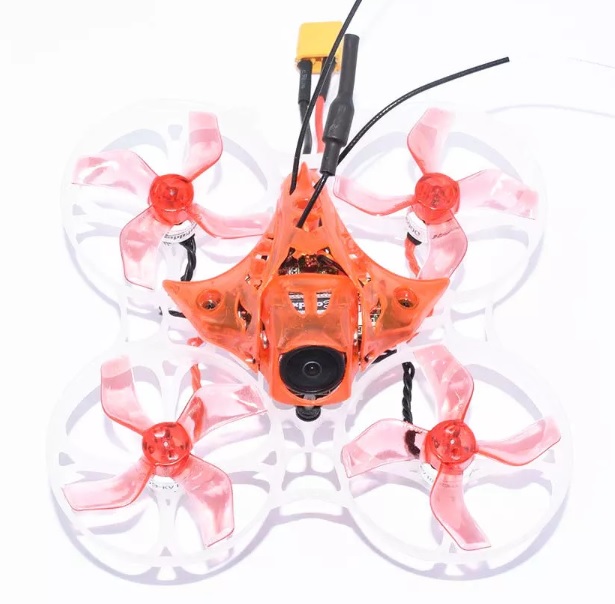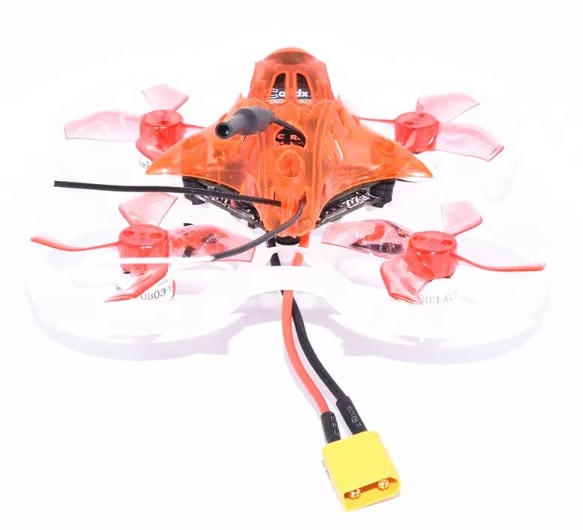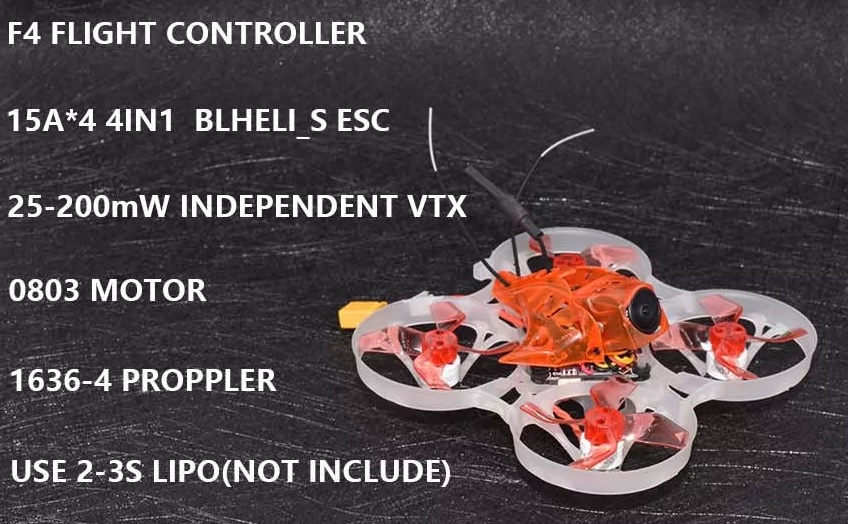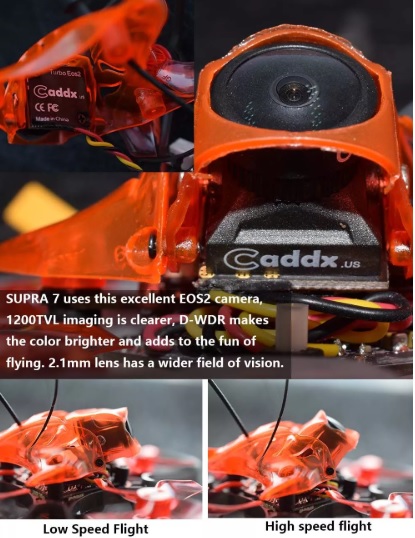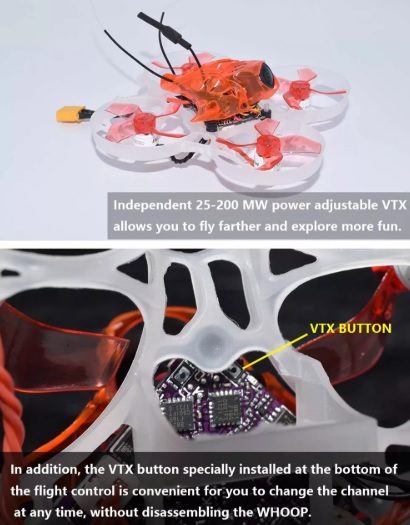 Specificaiton:
Model: Supra7 Pro
Item Name: 75mm F4 OSD 2-3S Whoop FPV Racing Drone
Version: Without Receiver/ with Flysky Receiver
/ With Frsky XM+ Receiver/ With DSM2/X Receiver ( Optional)
Drone Wheebase: 75mm
Dimension: 98x98x36mm
Weight: 35g ( Without Battery)
Takeoff Weight: 55g
Flight Controller: F4 Flight Controller integrated with betaflight osd
On-board ESC: 15A BLheli_S 2-3S 4in1 DShot600 4in1 ESC
FPV Transmitter: 5.8G 40CH 25mW/ 100mW/ 200mW VTX
Motor: 0803 1600KV Motor
Propeller: 1636 4-Blade Propeller
FPV Camera: CADDX.US EOS2 1200TVL Camera
Lipo Battery: All Version DON'T INCLUDE battery
Package Included:
1x Supra7 Pro FPV Racing Drone