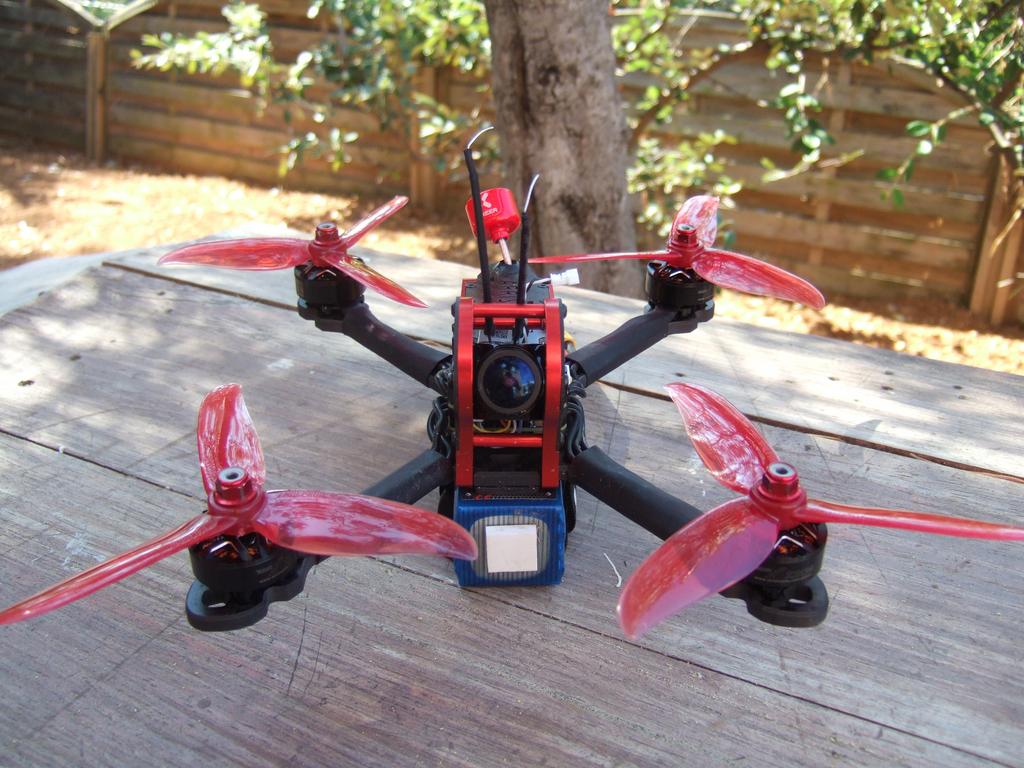 INTRODUCTION
The ARRIS X210S is 210mm FPV racer with 5″ props. It's based on solid ingredient. 5mm carbon arms, 30A BLheli_S/Dshot600 ESC 4S compatible, strong 2205 (or even better 2206) motors, a great CCD Foxeer camera, a 48CH up to 600mW IRC Tramp compatible VTX. All ingredients are here to have a really nice and powerfull racer. The X210S is proposed in three BNF versions: i) FrSky in D16 mode, ii) FlySky in AFHDS-2A and with iii) specktrum solution.
BOX CONTENT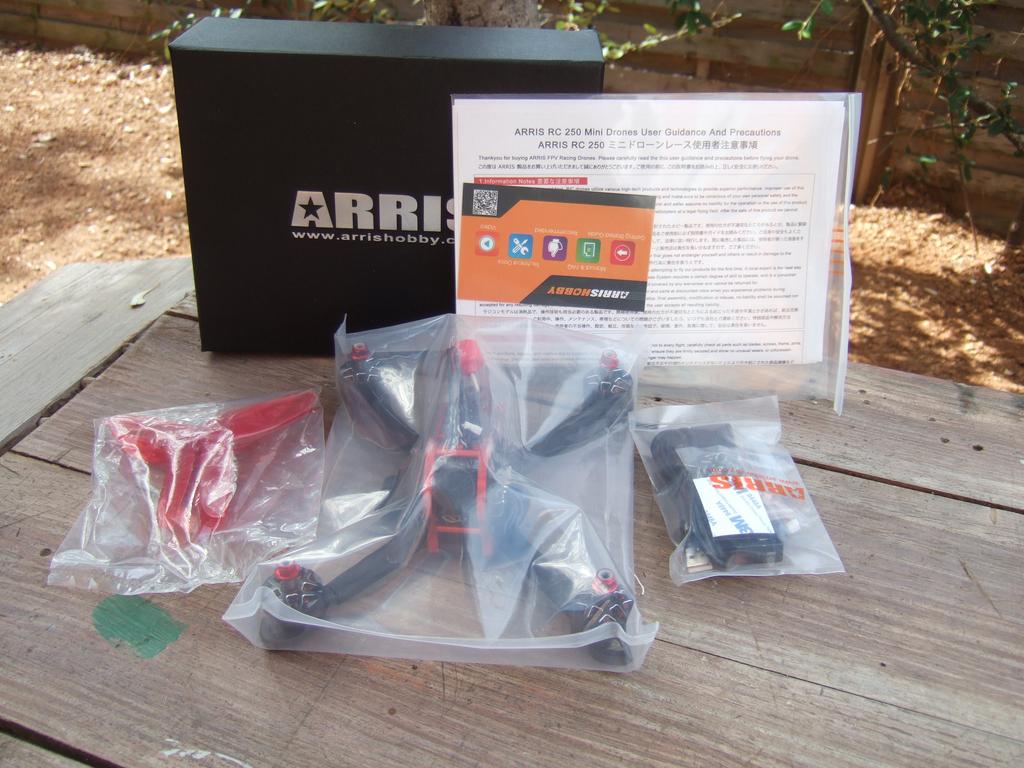 + 1 x ARRIS X210S
+ 4 x 5″ props (2 CW, 2 CCW)
+ 1 x Camera OSD board
+ 1 x Velcro band
+ 1 x USB to microUSB cable
+ 1 x Instruction manual (English/Chinese)
No spare props …. in the bundle but we have the extra OSD board associated with the Foxeer arrow mini camera.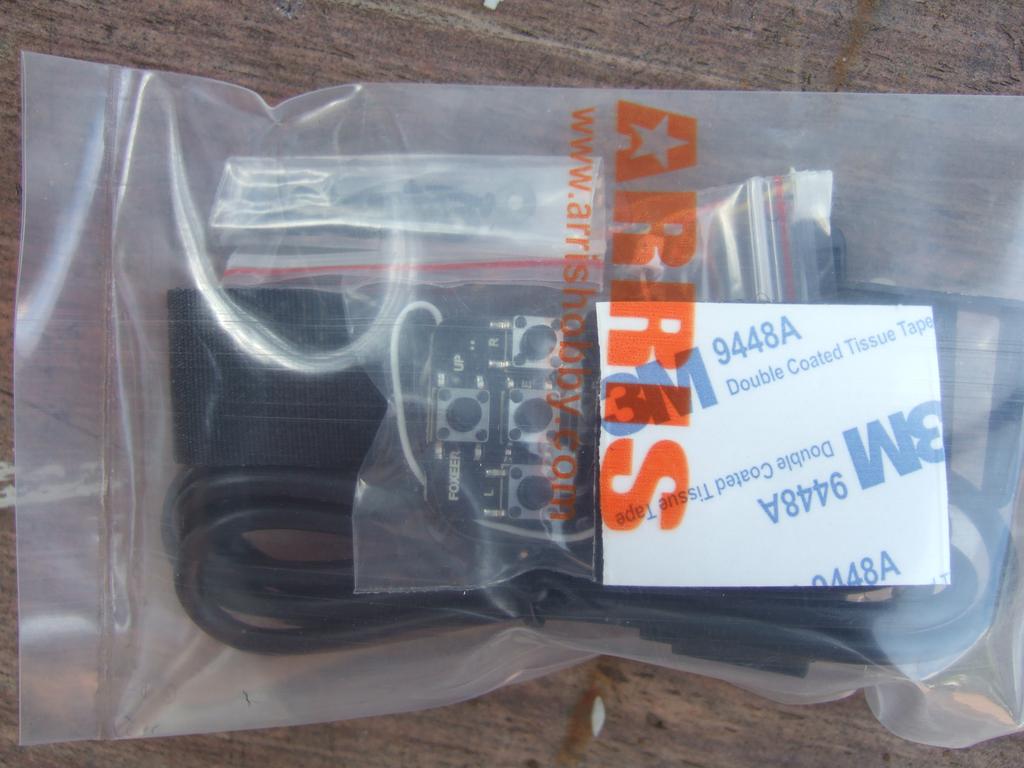 OVERVIEW
The X210S presents a lower structure fully carbon based with 5mm of section for arms !!!! Super solid. But the machine is not full carbon based, Most of the cage is 5mm aluminium based.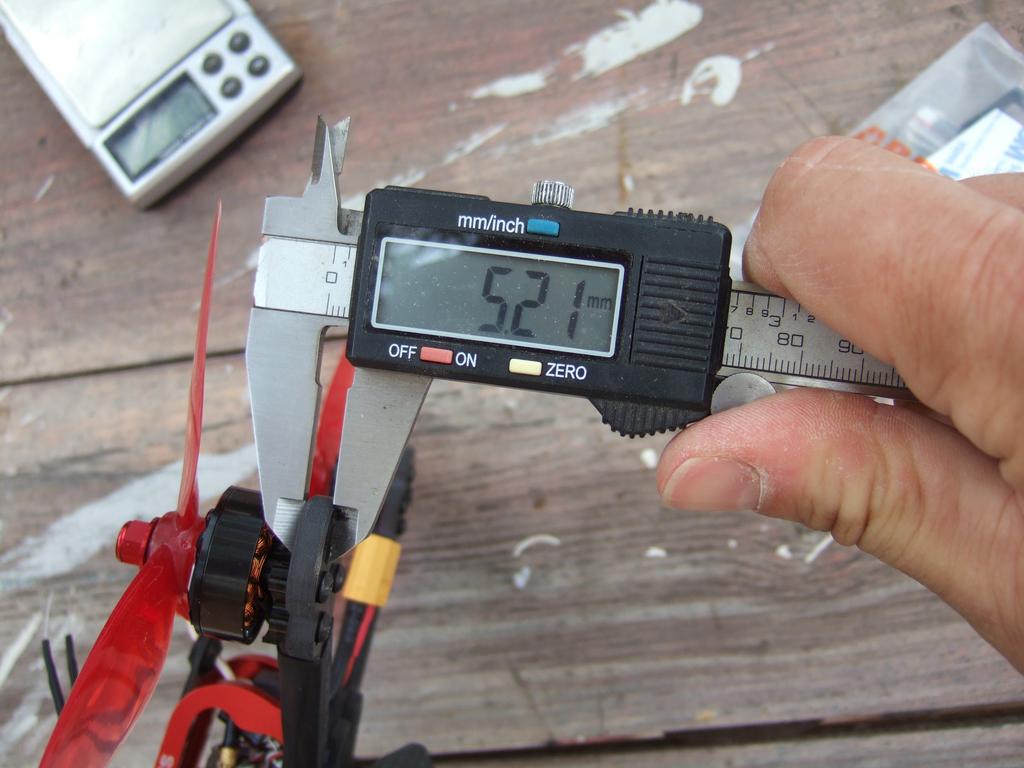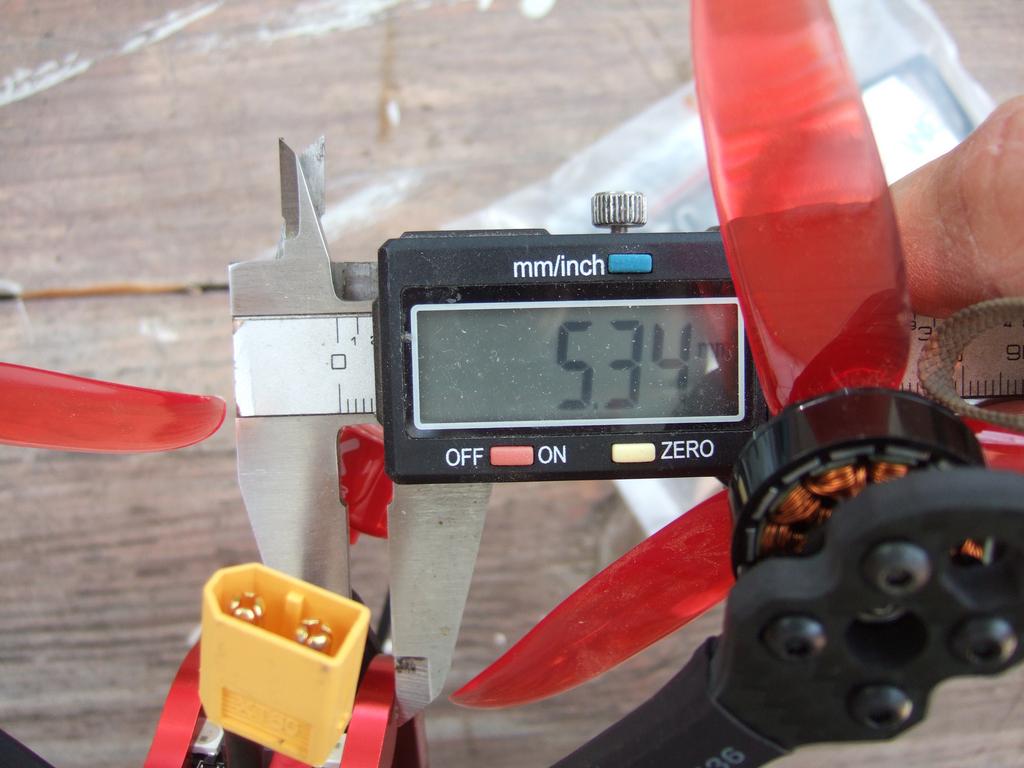 The cage is attached to bottom part via a leg design where in case of frontal crash, most of the energy will be transmitter to rear segment.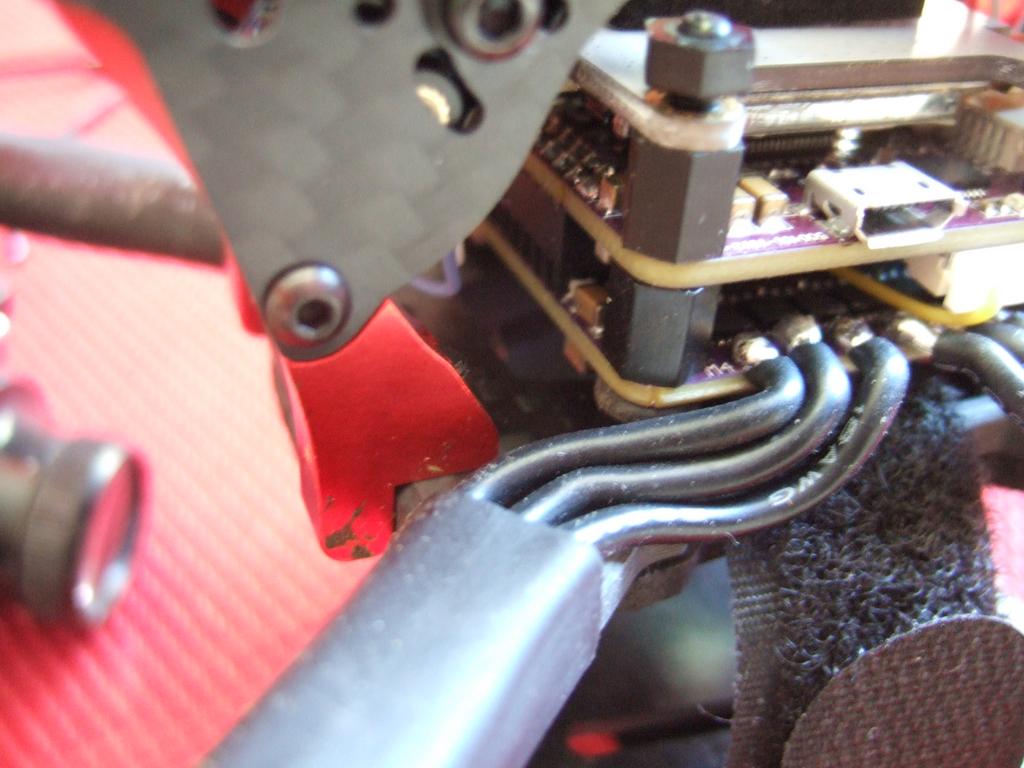 -FRONT VIEW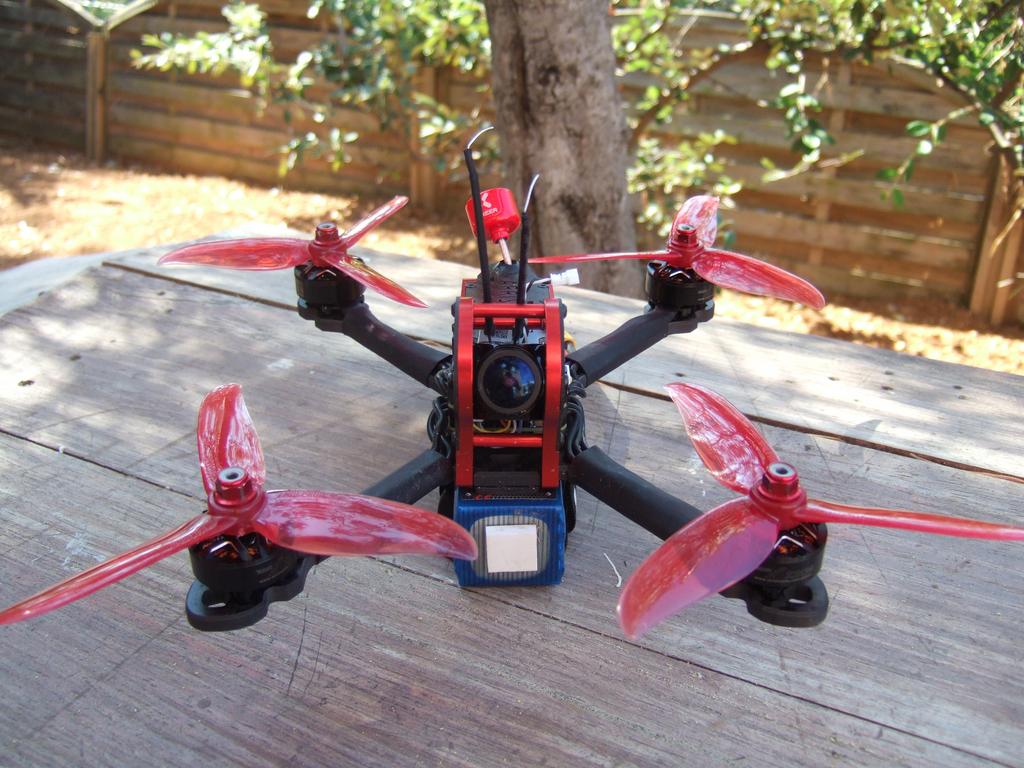 -SIDE VIEW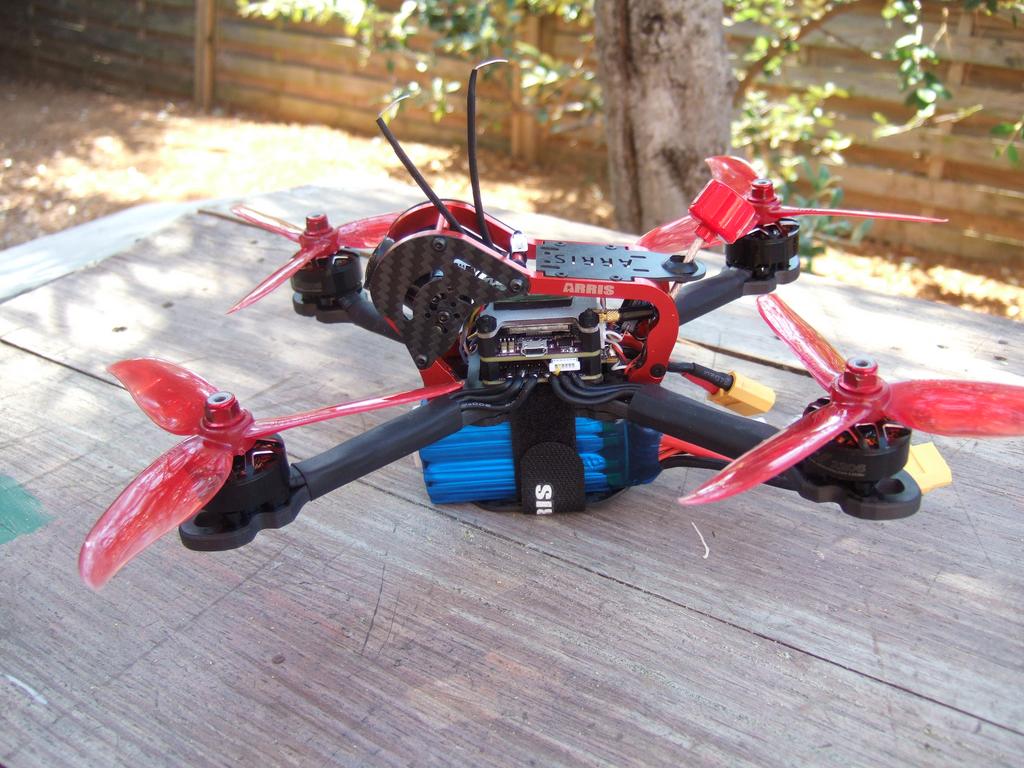 On top the 48CH VTX IRC Tramp compatible. The VTX's control is done via the connexion between the VTX and this 5p JST connector with one unique yellow wire.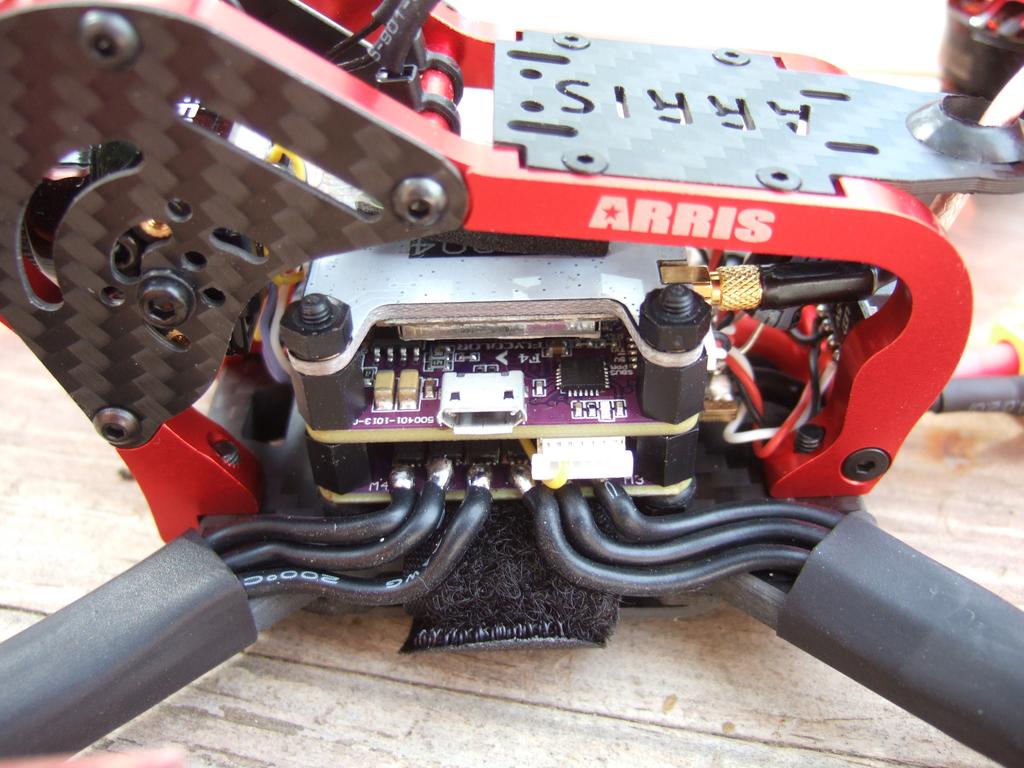 The RHCP antenna is attached via a specific HF connector. Notice the presence of the cap on the lead cable to filter out most interference/noise from motors.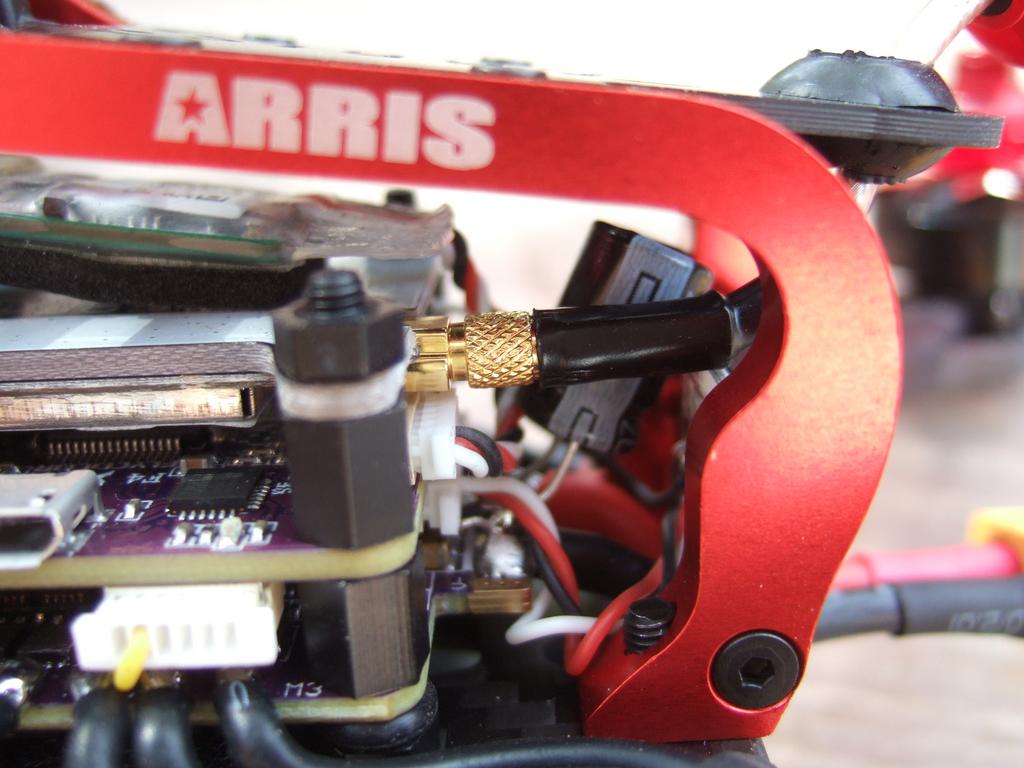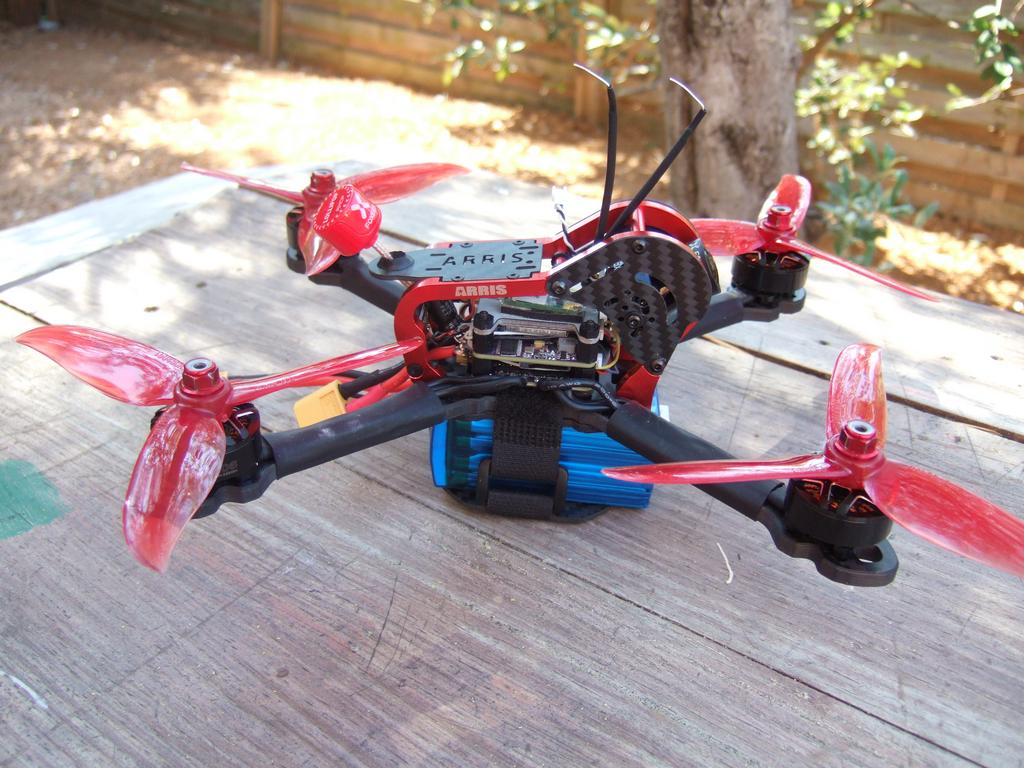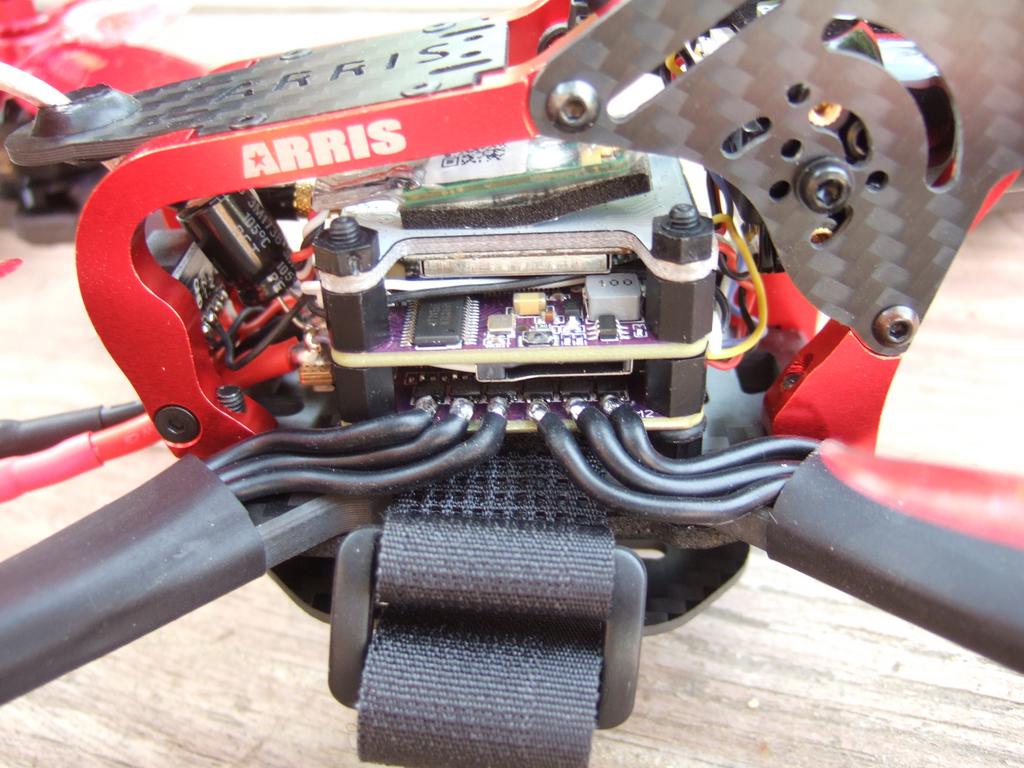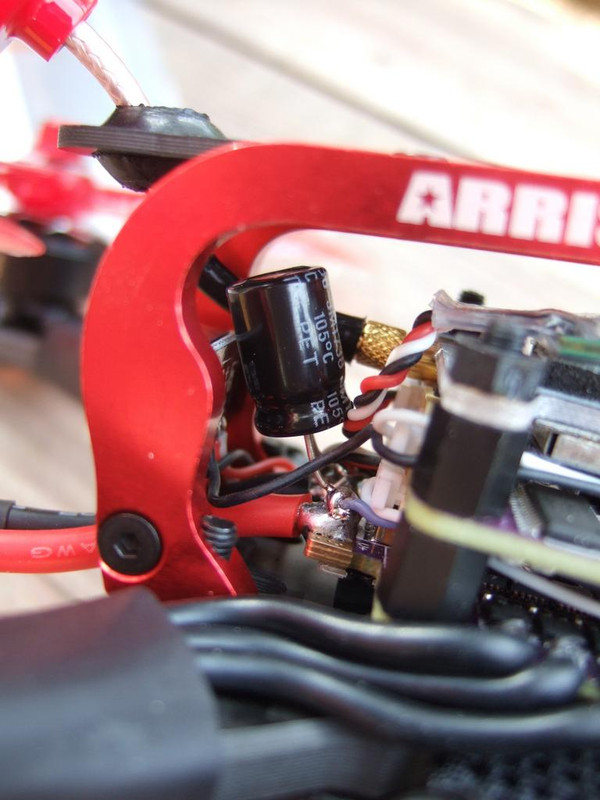 -REAR VIEW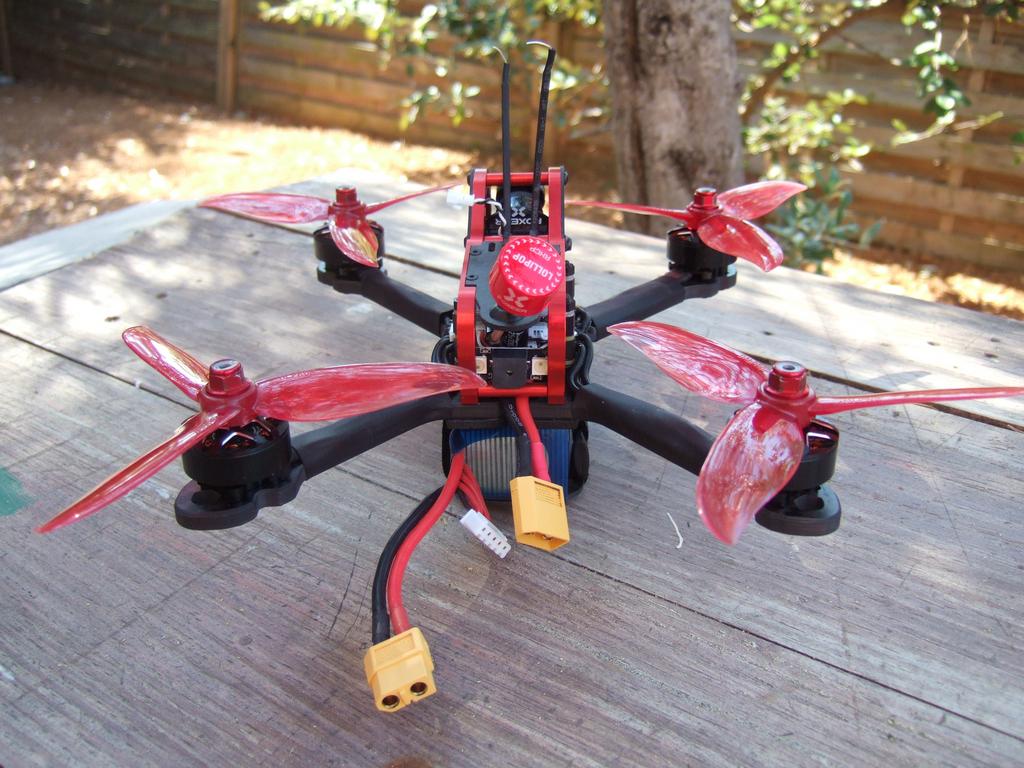 Two leds pre-programmed in betaflight and centrally a buzzer. You will have to assign a switch for this function, it's not pre-defined.
-UPPER VIEW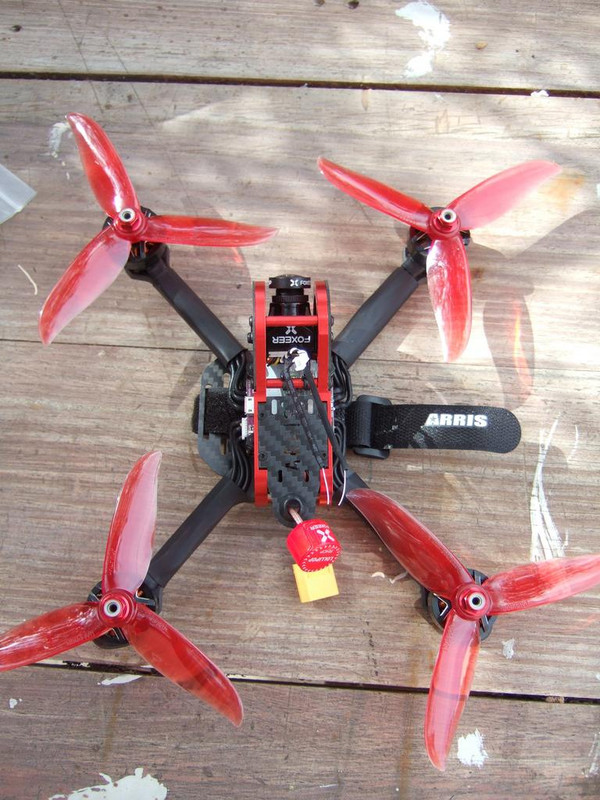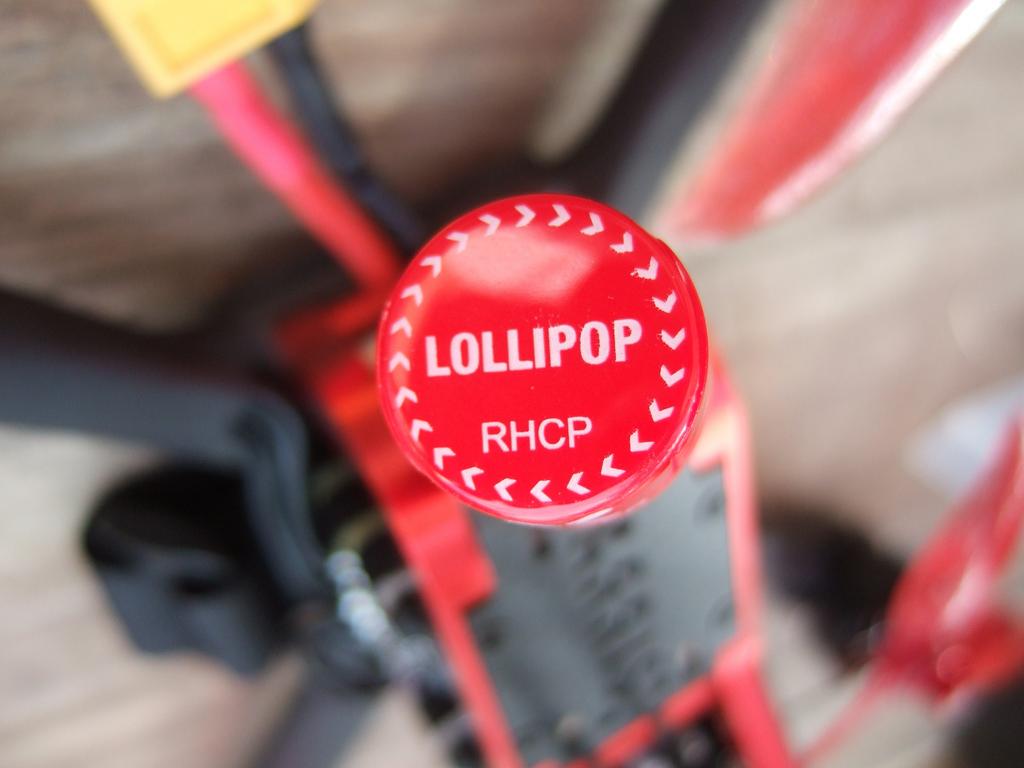 -BOTTOM VIEW
A carbon plate is here to protect the bottom surface of the battery. A foam is also here.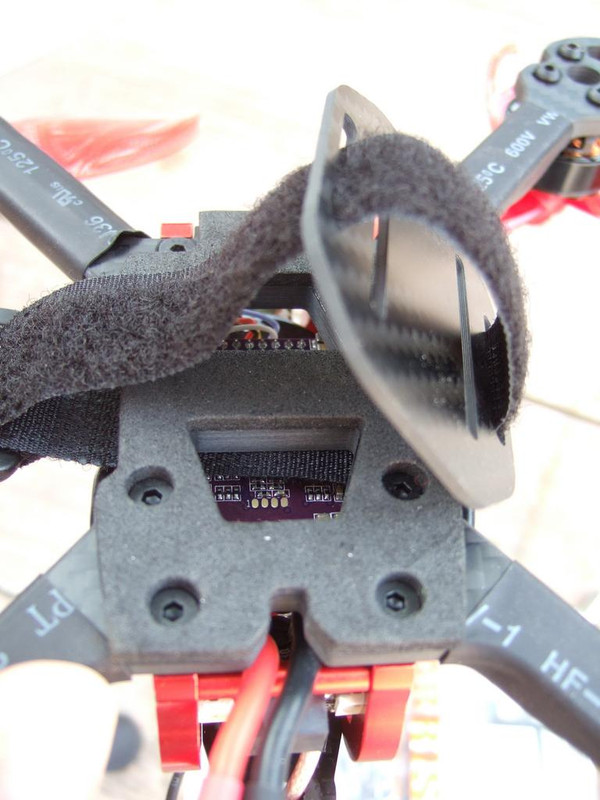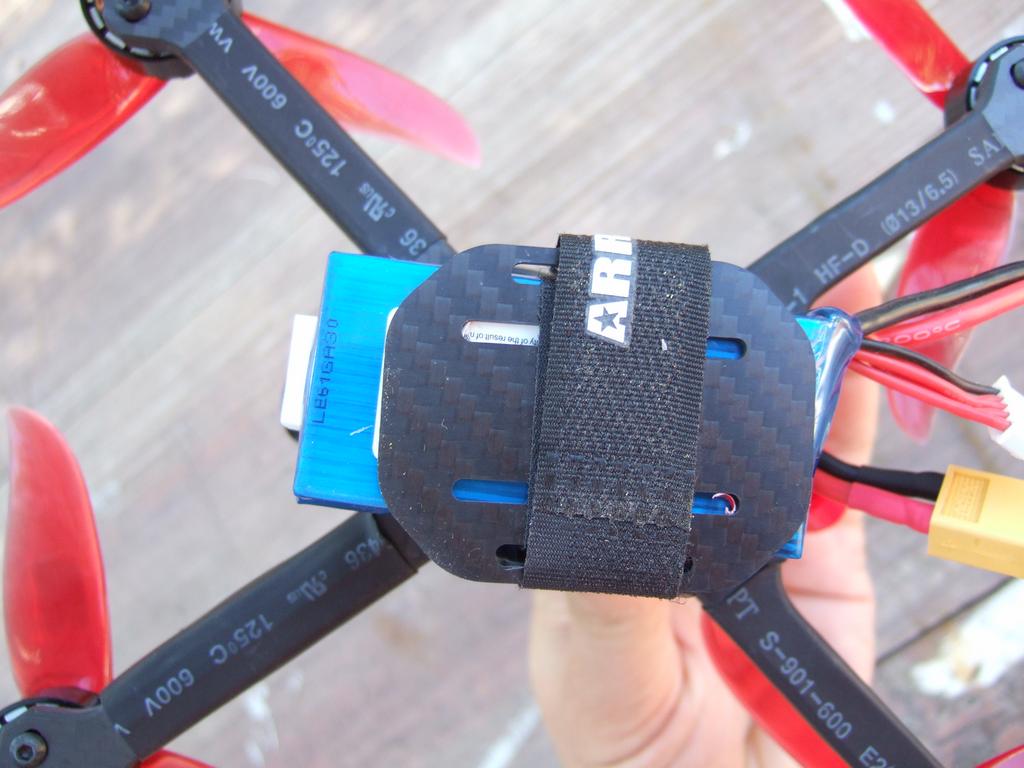 -WEIGHT
More than 315g for the machine standalone…. It's not among the lightest 210mm machine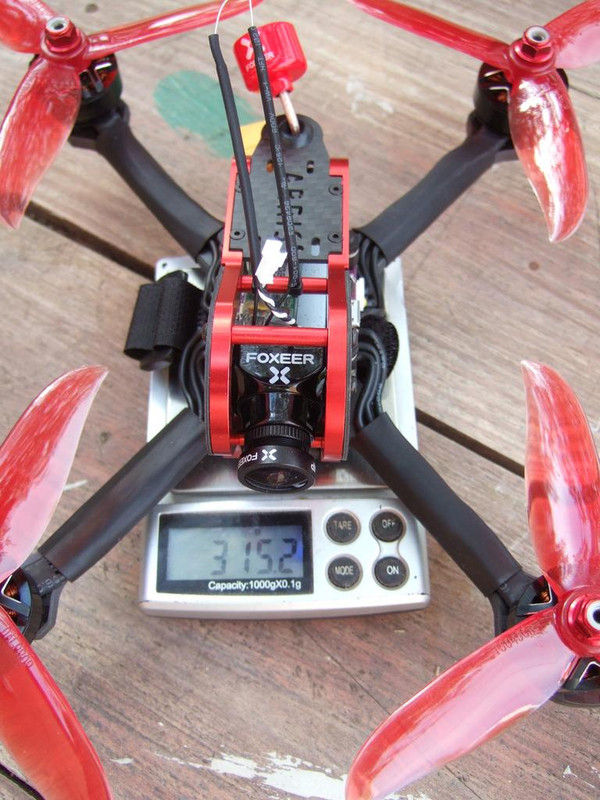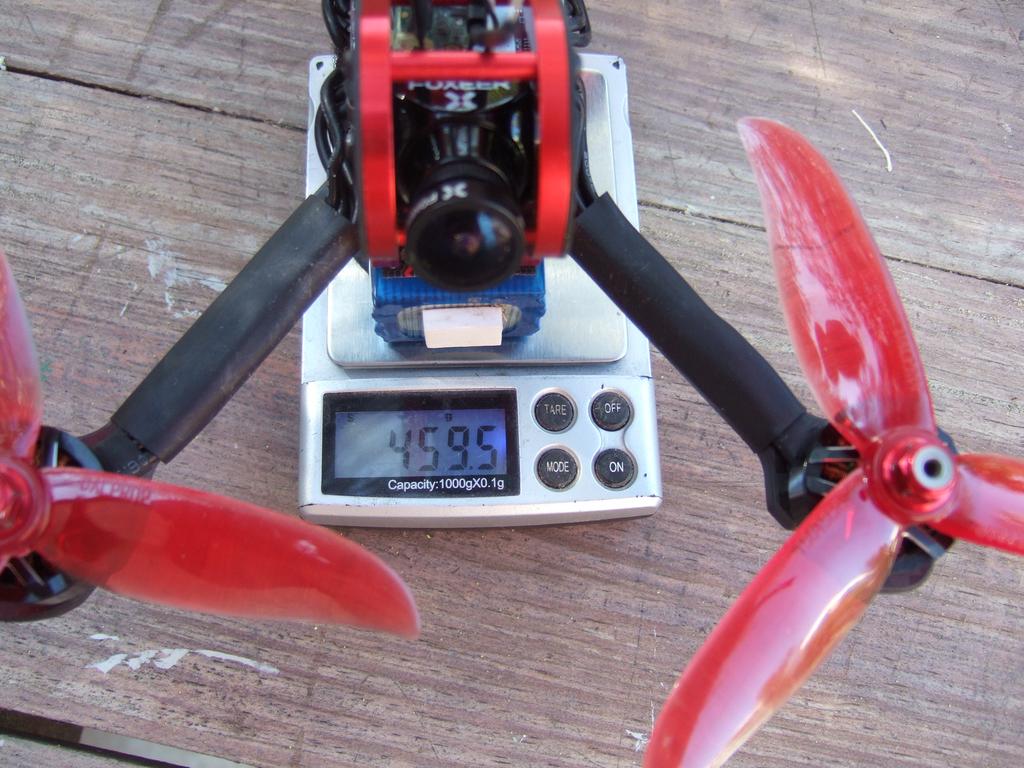 Motors
I received the 2206/2450Kv version…. the most powerfull edition branded directly by arris.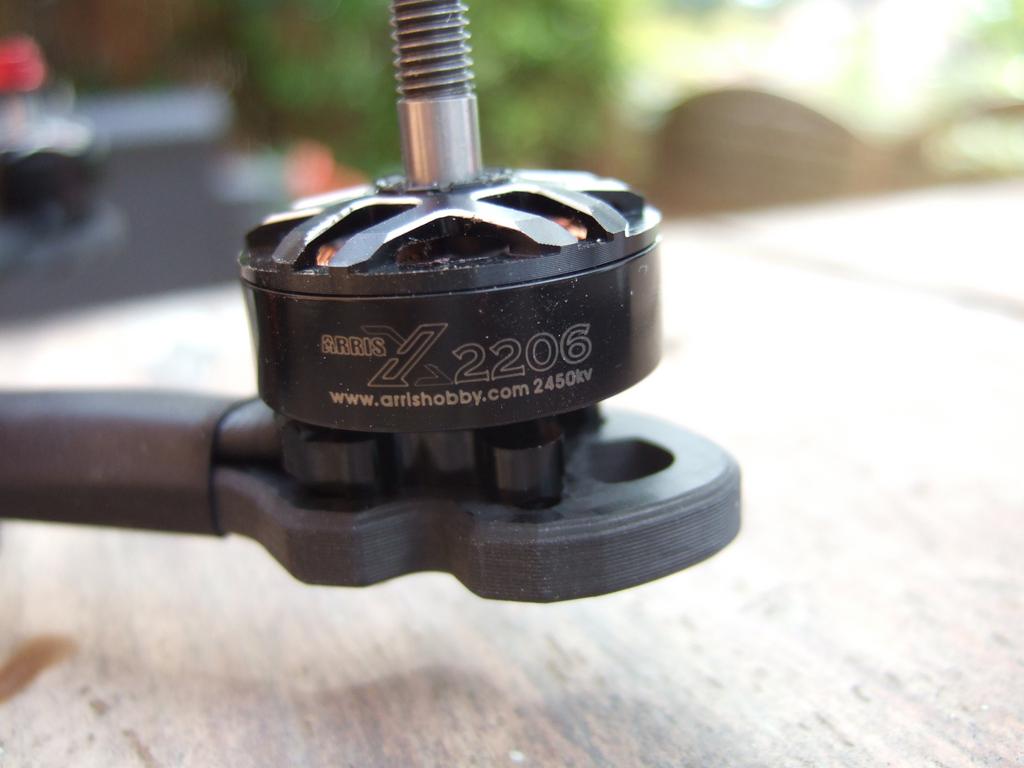 Unfortunatly, there are not 6S compatible.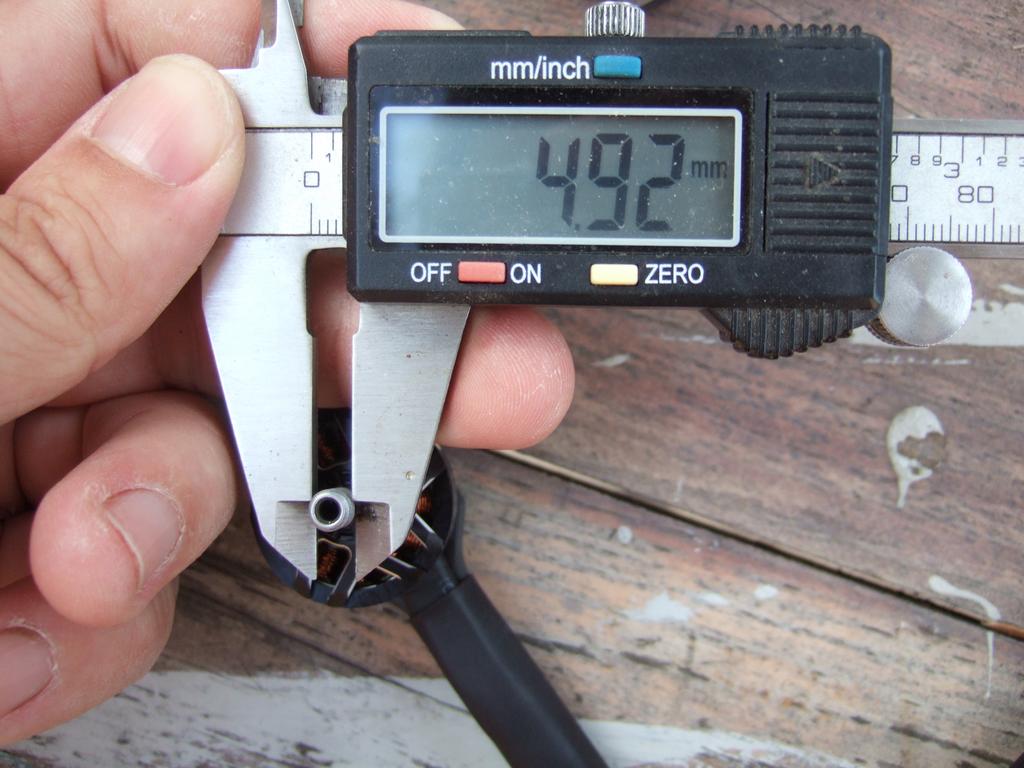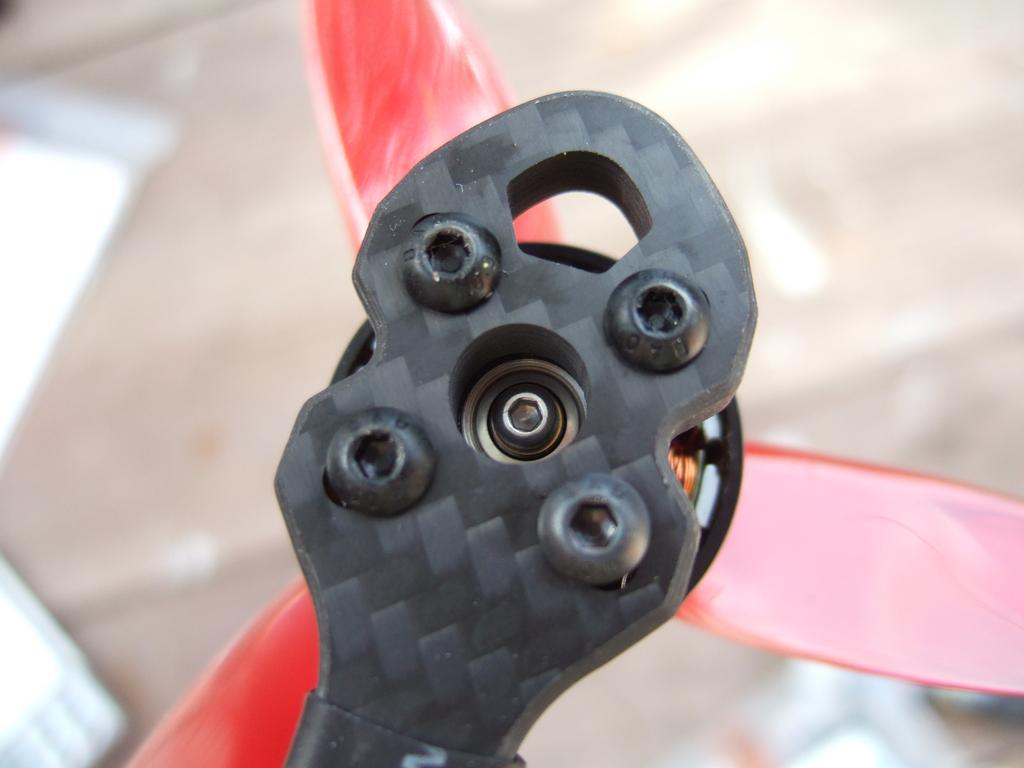 Camera module
Probably one of the best element in this bundle, the presence of the foxeer arrow mini pro with a FOV of 140 degrees. The two positions JST connector is here to plug the OSD board. By default, some specific foxeer OSD information are displayed in supplement of betaflight OSD ones. There are redondant informations. To turn on/off these OSD information, you will need to long press the up button to enter in the OSD menu of the foxeer camera.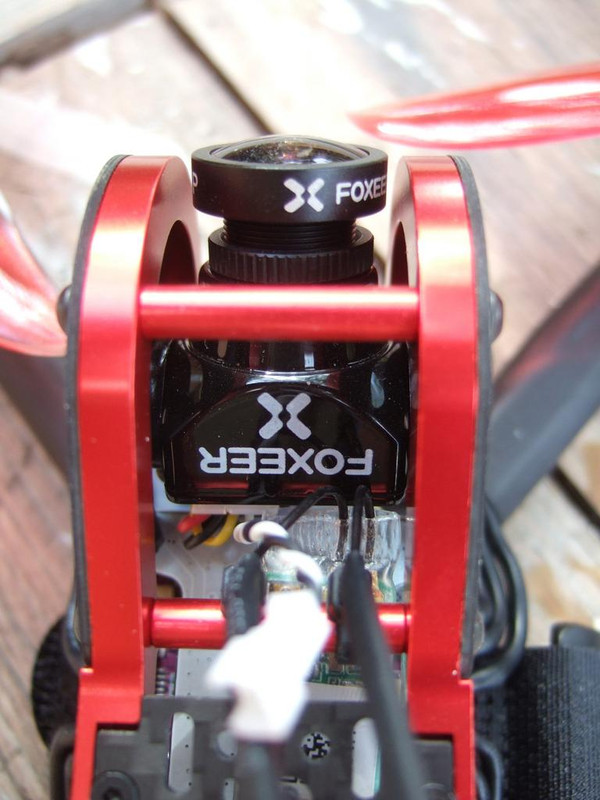 The camera can be tilted from -10 degrees up to 60 degrees.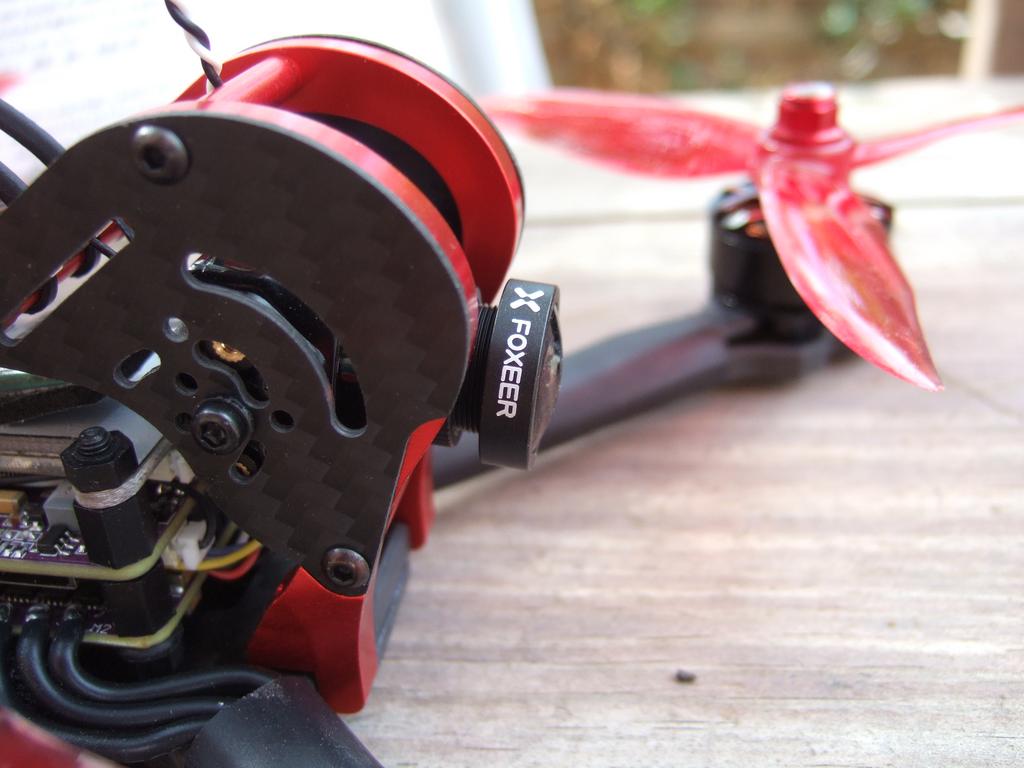 UNBOXING, ANALYSIS, CONFIGURATION AND DEMO FLIGHT
The machine comes Betaflight 3.3.1 pre-installed. The LEDs, basic flight modes and receiver configuration according to your BNF version comes pre-configured. Unfortunatly, for the FrSky version the XM+ is not flashed with the firmware exporting the RSSI. The relative good news, the receiver is connected via a 5p microJST connector and it's easy to access to the three wires for the flashing procedure with your favorite taranis radio.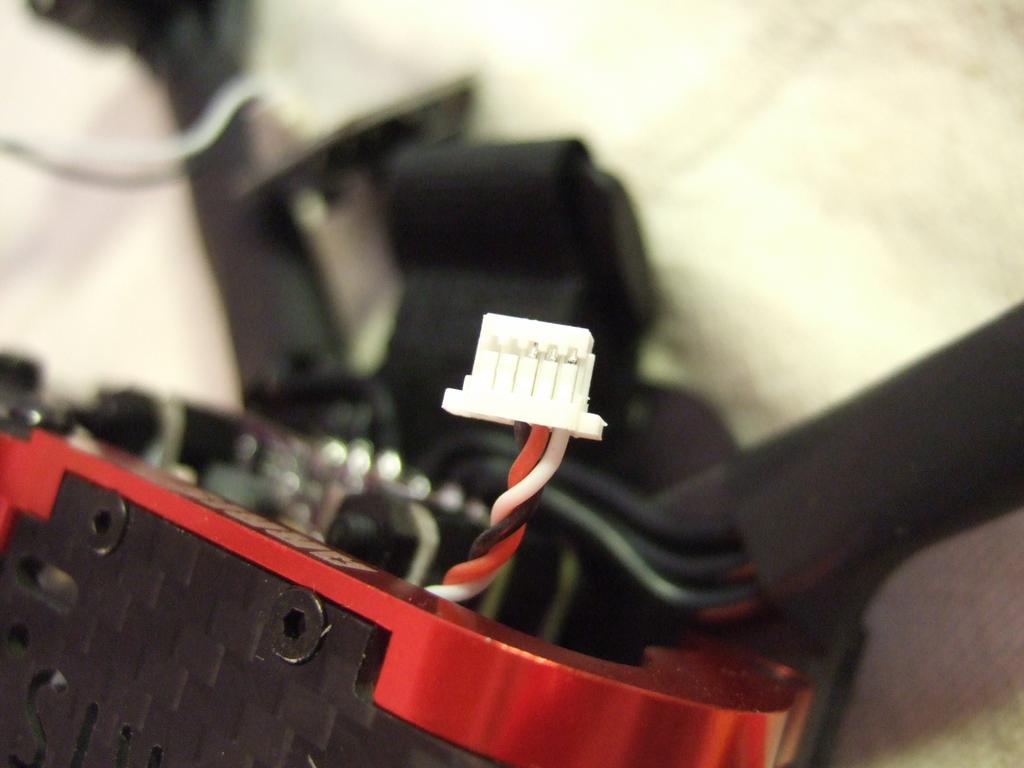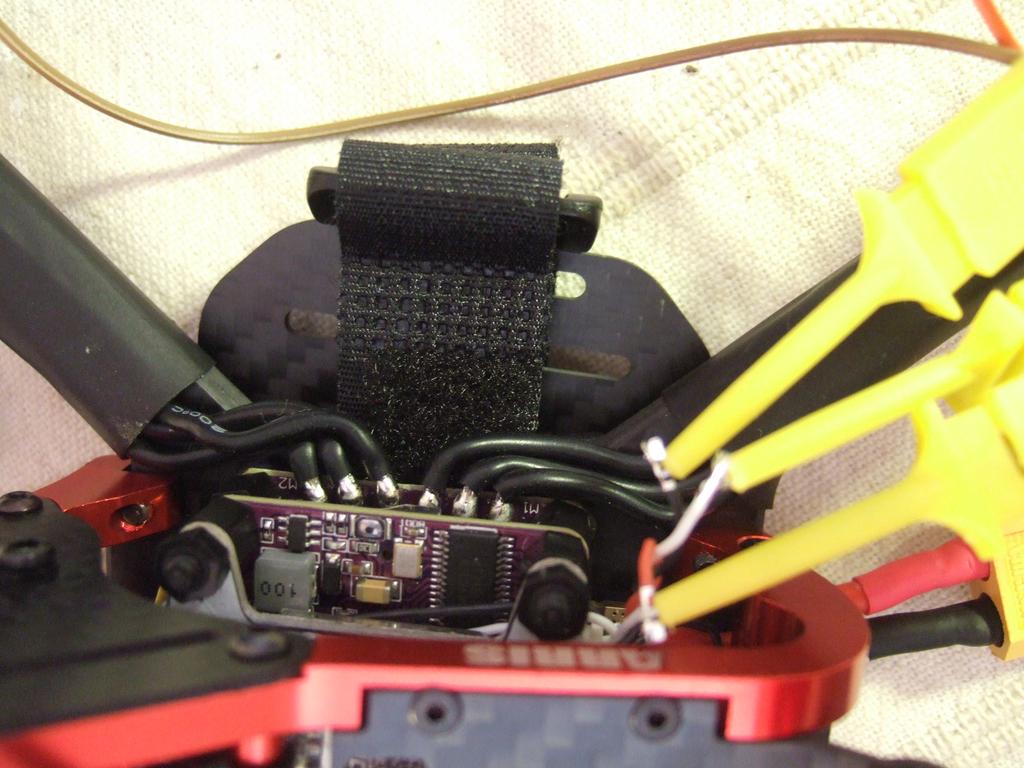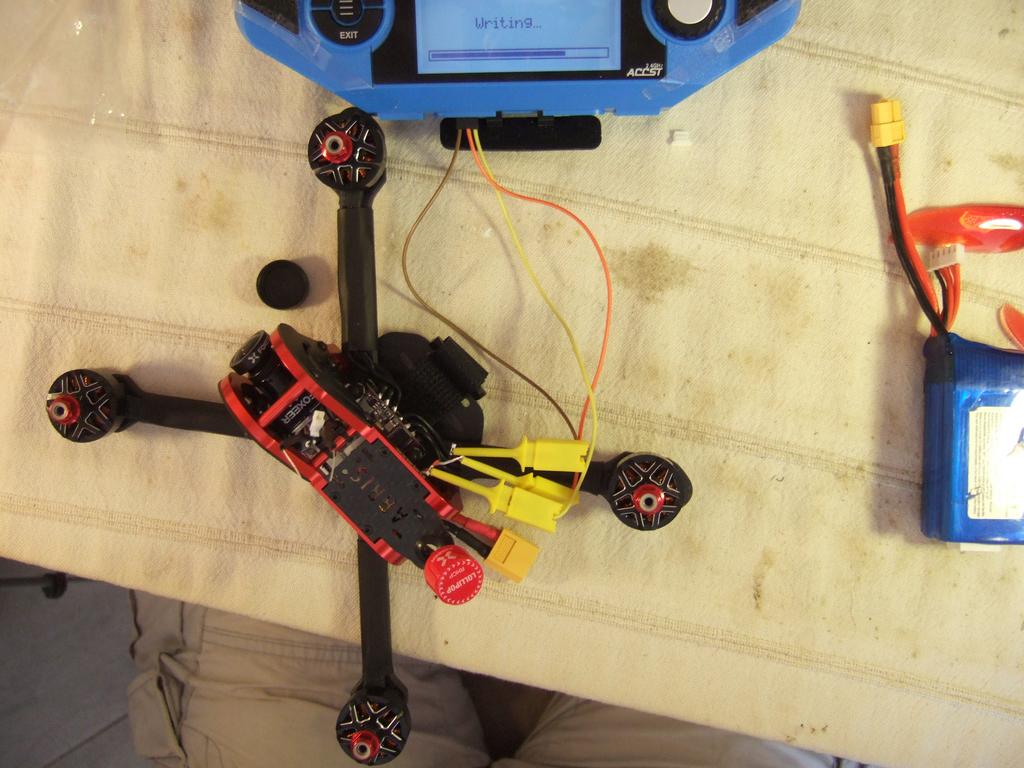 I decided to test exclusively this machine in 4S configuration with some 1300mAh/1500mAh LiPo. In this case, I advise to lower the D values in betaflight around 20 to remove oscillations.
First of all, with the 2206 motors, the machine is extremely powerfull !!!! A real monster. A real kick for each 100% throttle input despite being close to 500g. It's easy to gain 20m high in a fraction of second. Acro styile figures are super super easy. In acro, the machine is flying on some rails. Good news also, for 6-axis stabilized flght modes, no drift can be observed. I am positively surprized by the rendition of the CCD foxeer camera as well… The WDR algorithm works beautifully. No majors noise can be noticed in the FPV signal… and even with the default 25mW output power, the FPV range exceeds 130m so no problem of FPV range when set to 600mW via the OSD command. With a 1500mAh, you can expect about 5min of flight time in pure acro style !!!! It's a good.
CONCLUSIONS
A good machine with good electronic elements, well designed and robust. In 4S configuration, this machine flies beautifully. I didn't see major drawback. In another hand, there are a lot of competitors in this size segment and some are already 6S compatible. In any case, announced around 180USD, the ARRIS X210S is a very interesting machine.
PROS
+ Very durable with 5″ carbon arms
+ Powerfull machine
+ 5″ machine
+ Great CCD camera
+ F4 w/ 30A ESC 4S compatible
+ VTX w/ IRC Tramp support
+ No Jello
+ >5min flight time
+ Cheap
CONS
– FrSky XM+ not flashed with RSSI compatible firmware
– No extra spare props
– Right-hand thread only for the four motors
This quadcopter have been courtesy provided by Hobby-wing in order to make a fair and not biased review. I would like to thank them for this attitude.
You can find it actually for 179USD at https://www.hobby-wing.com/arris-x210s-210mm-5-inches-fpv-racing-drone.html