INTRODUCTION
Boldclash has understood quicky than other 65mm-75mm brushless competitors are now offering TinyWhoop machines with directly a Builtin OSD (cf. HBRC model for example). In reaction, Boldclash just announced a new "Whoopcore" Flight Controller board including this magic ingredient: http://www.boldclash.com/boldclash-b06-13-upgrade-f3-flingt-controller-built-in-esc-28-5-28-5mm-p175.html. The board is still including some 3A (peak @5A) 4-in-1 BLheli_S/Dshot600 ESC. In order too boost even more performances, they also propose new 0703 motors now running @20 000Kv (instead of 15 000Kv). The gain in term of powerlift is 5g per motor (28g vs 23g @4.2v). If you are not able to assemble this new KIT, you can wait a couple of months to see the new revision of the B06 including directly all these new elements.
BOX CONTENT
+ 1 x Whoopcore Flight controller (F3 + OSD)
+ 1 x Bag with spare screws & rubber O-rings
+ 4 x 0703/20000Kv motors with 1.25mm 3p JST connector
Motors
Not only motors now are boosted with an extra +25% faster tranlated into a +5g extra lift (+21%), but the general design is also improved. Magnets in the rotors are now better spaced and the more important, no more early motor's bell ejection after a crash for example.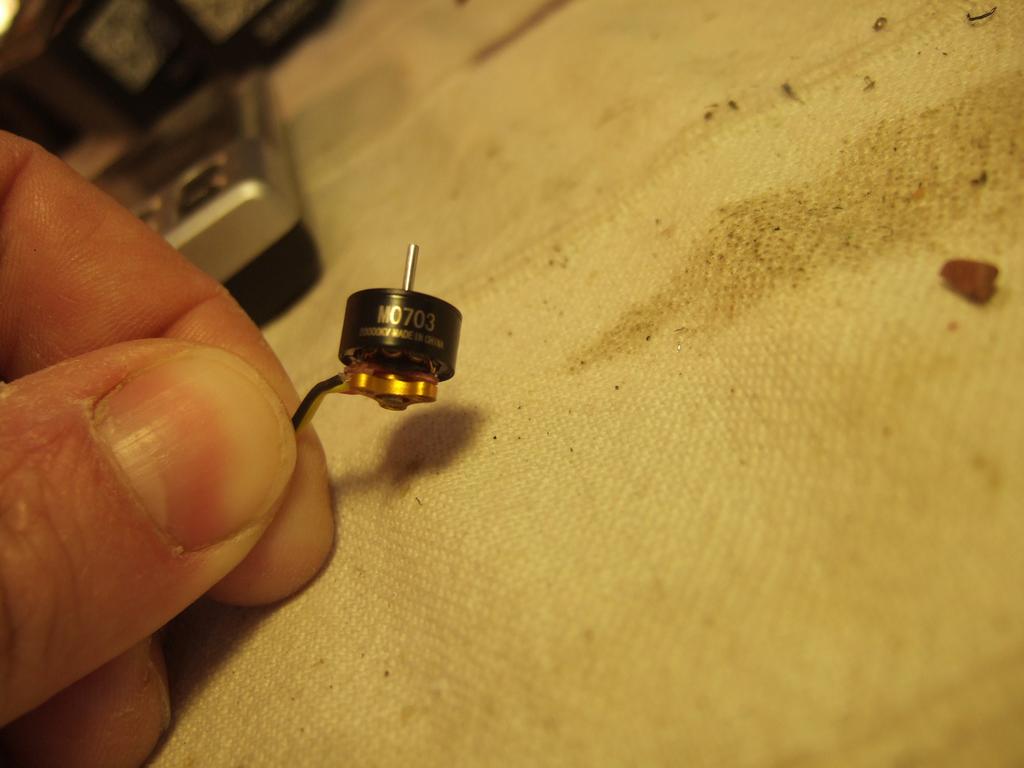 An improved C-clip system is installed.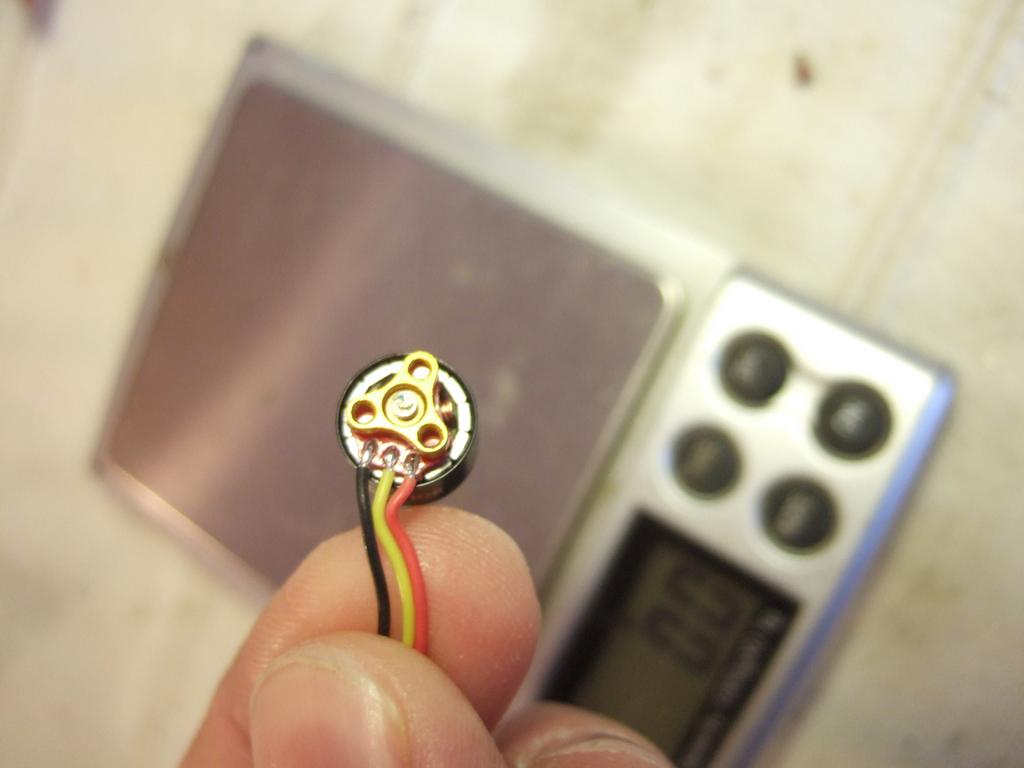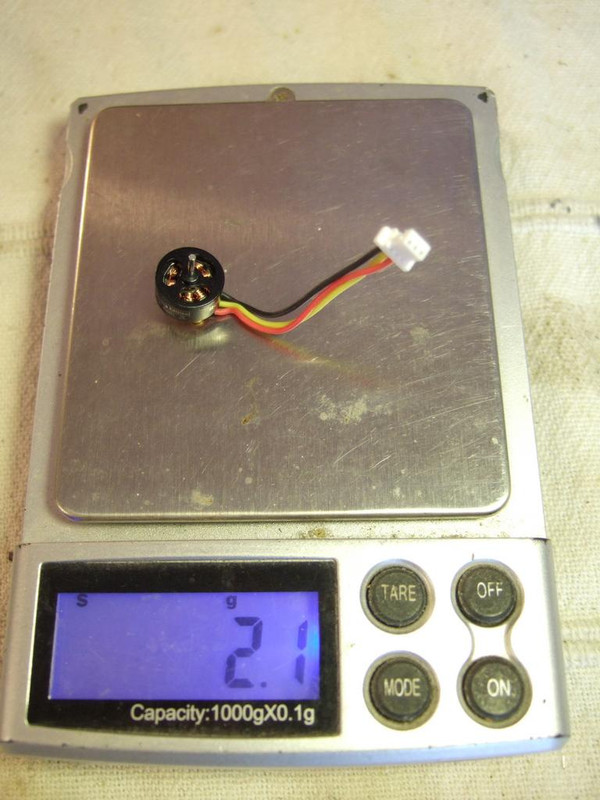 Flight Controller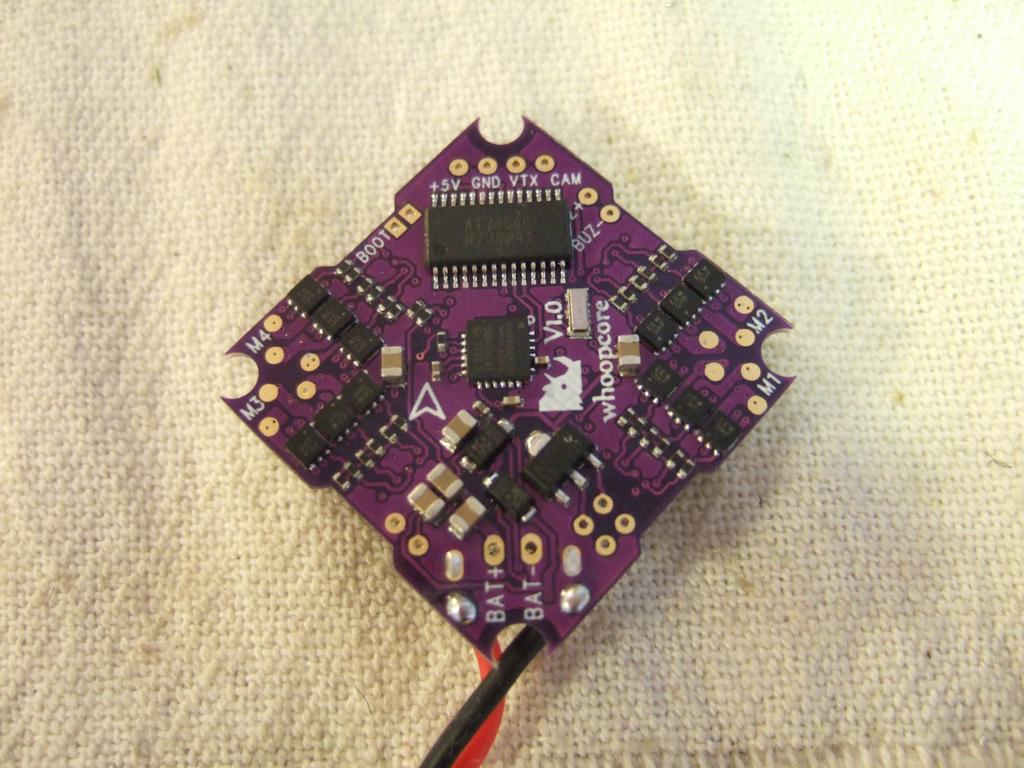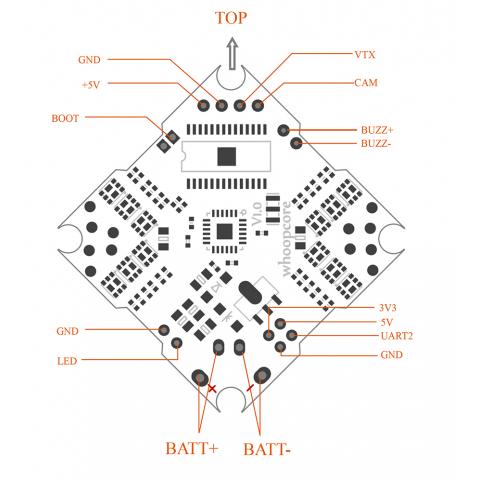 On top you can find the connexion for the F2H AIO module on top.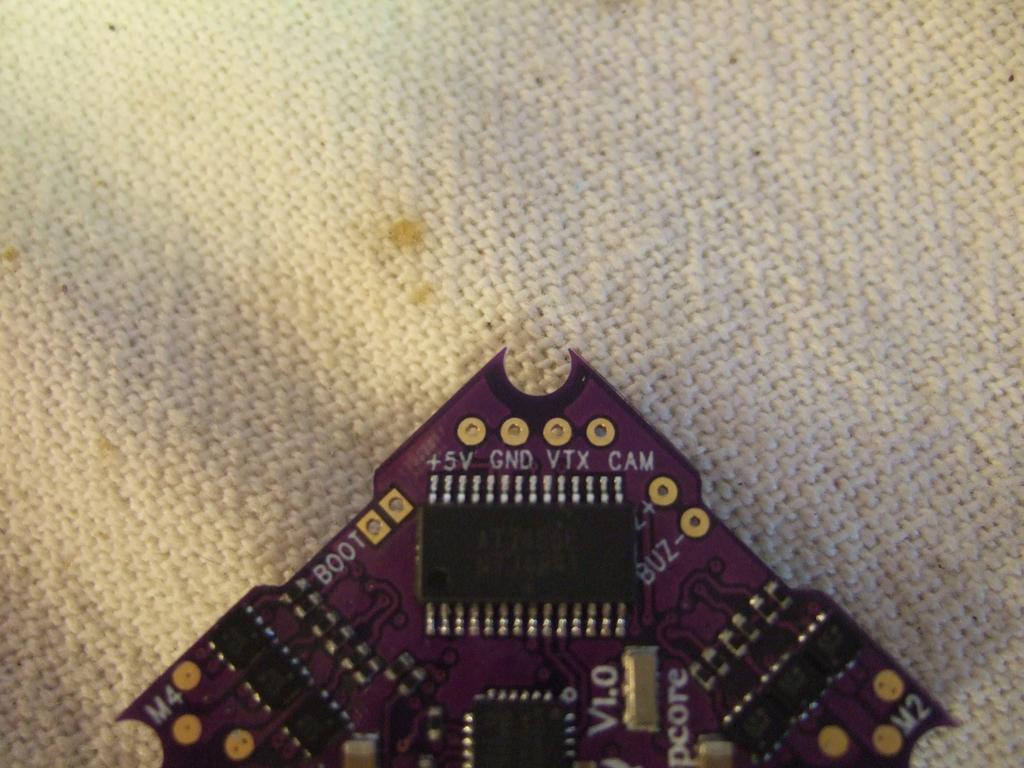 If you plan to install a 1.25mm 4p connector, be aware coz this connector will partially block the top canopy re-installation. It will be in contact with the camera module of the F2H. I decided to use two 1.0mm 2p JST connector (I didn't have nearby such 1.25mm 4p connector).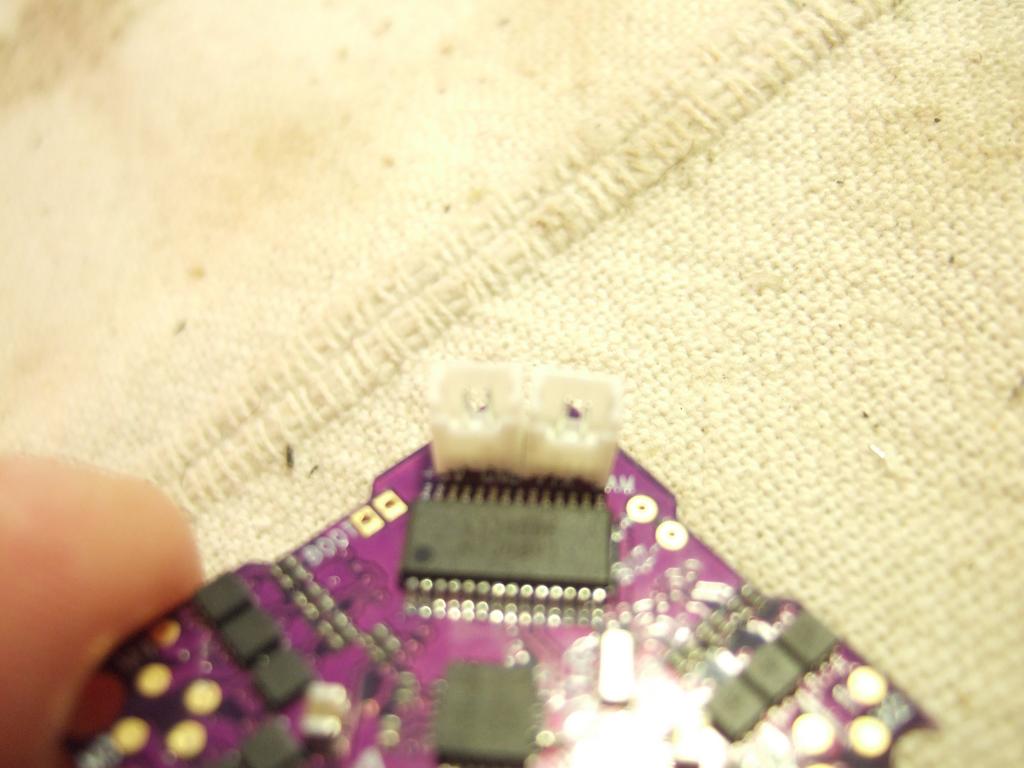 On the left, the former FC, on the right the new whoopcore.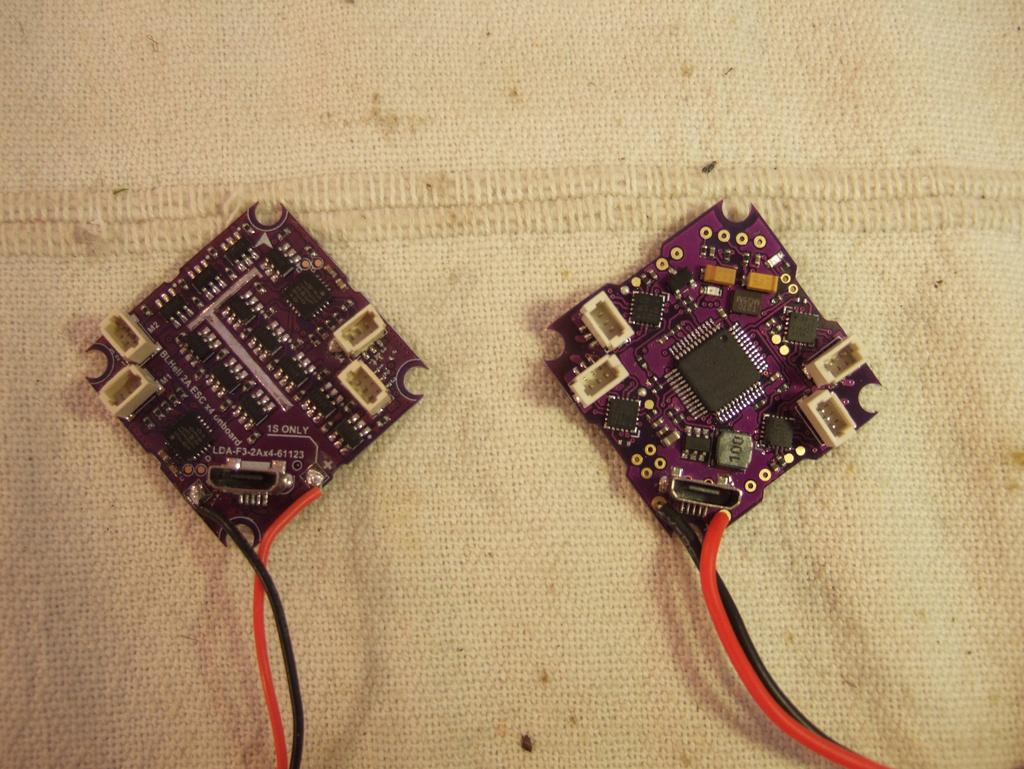 As you can see, the main lead power cable is wider… and handle stronger amount of current by consequence.
No real difference in term of weight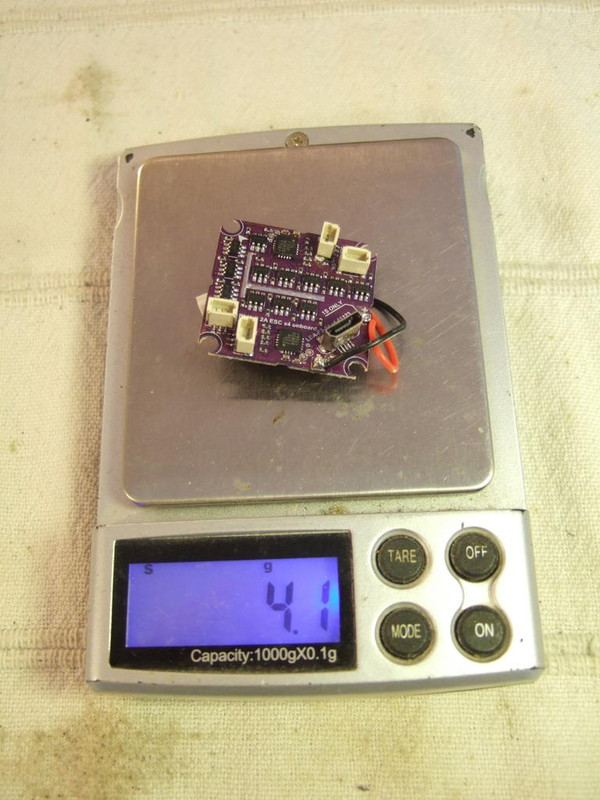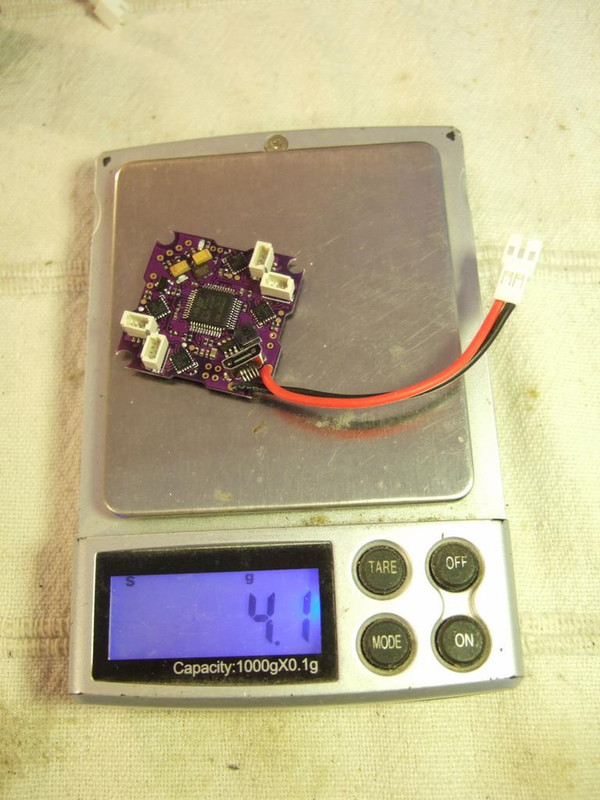 Once desoldered, you can reflash a FrSky XM firmware able to output the RSSI on the last channel.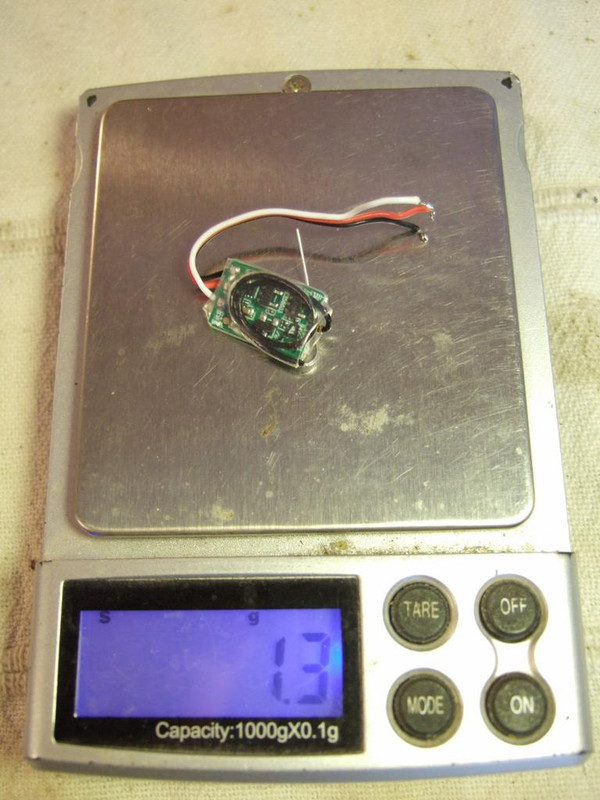 Be aware, with the last official one available at FrSky website (XM170323), at least for the 8CH version + RSSI, no sign of RSSI activity :(… It has been reported than the XM161221 works (but only in 16CH model)
UNBOXING, ANALYSIS, BUILDING, CONFIGURATION ABD DEMO FLIGHT
No real difficulty during the assembling. You must cut the video signal to feed the VTX and camera pads respectively.
In term of betaflight configuration, initially i pushed all Gyros & Main PID loop up to 8Khz. I observed that the machine required regulary accelero recalibration and more can be instable. The trick is to keep to original settings to 8Khz/2Khz. Clearly you can feel the difference in term of power whith these new motors…. They give much more power… and now no problem for acro style figures. The machine is generally more responsive and sporty. In term of flight time, there is a small negative impact, about 20-30s…. Average flight time are now about 3min30-4min with the original 450mAH LiPo. I really hope, they will offer a LiHv model in the new BNF revision.
CONCLUSIONS
The Boldclash B06 was already a good machine and for sure with this Upgrade Kit, it's the best 75mm TinyWhoop Brushless FPV machine. Eveything is here… durable to crash (even motors), good powerlift, stable, great indoors trainer and can now handle a moderate wind outdoors. The flight autonomy and the control range are also good. Of course this Ugrade kit is relatively expensive… (30+40 USD approximatively)… Maybe it's better to wait the new major BNF revision of the B06 just sligtly more expensive.
PROS
+ Boosted motor performances
+ No more easy motor's bell ejection
+ Acro/free style compable
+ OSD
+ Wider lead power cable
CONS
– >=4hz, gyros need to recalibrated often
– FPV camera connexion with a 4p 1.25mm connector blocked partially with the above F2H camera
– No more boot microswitch
This Kit have been courtesy provided by Boldclash in order to make a fair and not biased review. I would like to thank them for this attitude.
You can find it actually at http://www.boldclash.com/boldclash-b06-13-upgrade-f3-flingt-controller-built-in-esc-28-5-28-5mm-p175.html