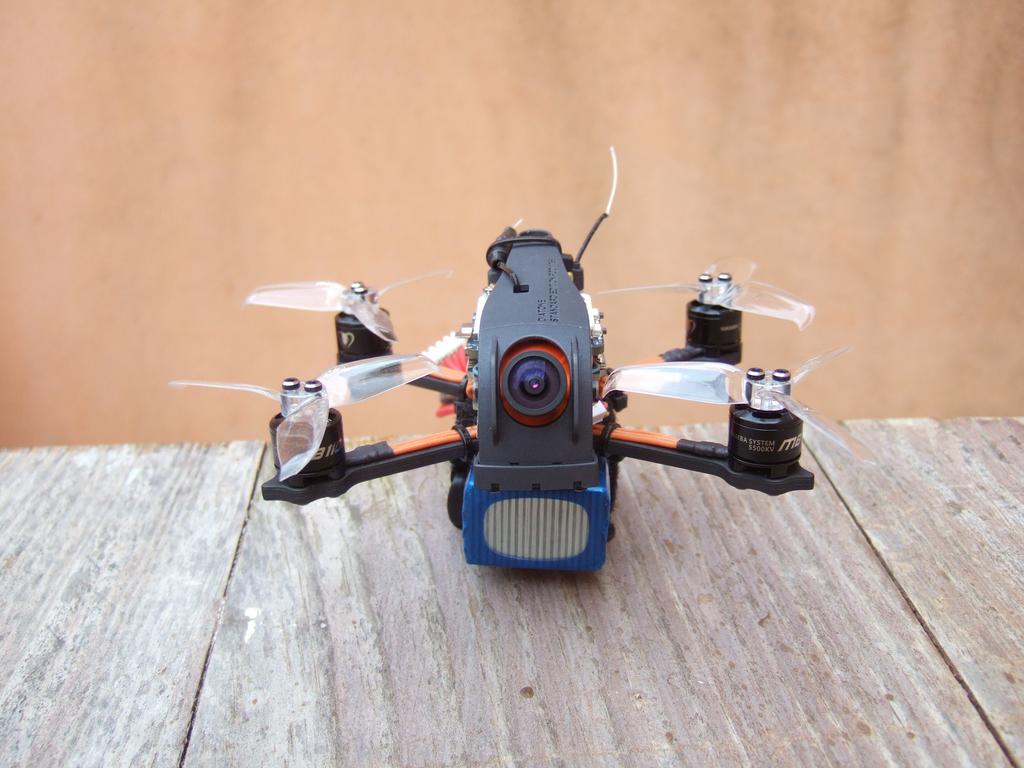 INTRODUCTION
The new Diatone R249+HD is a new candidate as 2.5″ HD FPV racer. This model comes after the SPCMaker K1 and the iFlight iH2 all of them includes the last Runcam Split Mini 2 combo, able to film in 1080p@60fps while broadcasting the FPV signal with low latency. As you already maybe know, it's a real real challenge to build a 2.5″ machine jello free for the HD recordings… For example, the SPCMaker K1 failed this main objectif. For larger model, it's much more easy to get rid of all vibrations transmitted…. but in a such compact tiny space, it's another story. The R249+HD got a F4 flight controller, some 20A 4-in-1 ESC with Dshot 600 support and 1105/5500KV motors Notice this machine is shipped only in PNP version… so you will have to provide your favorite receiver. Let's have a look to this new HD flying plateform.
BOX CONTENT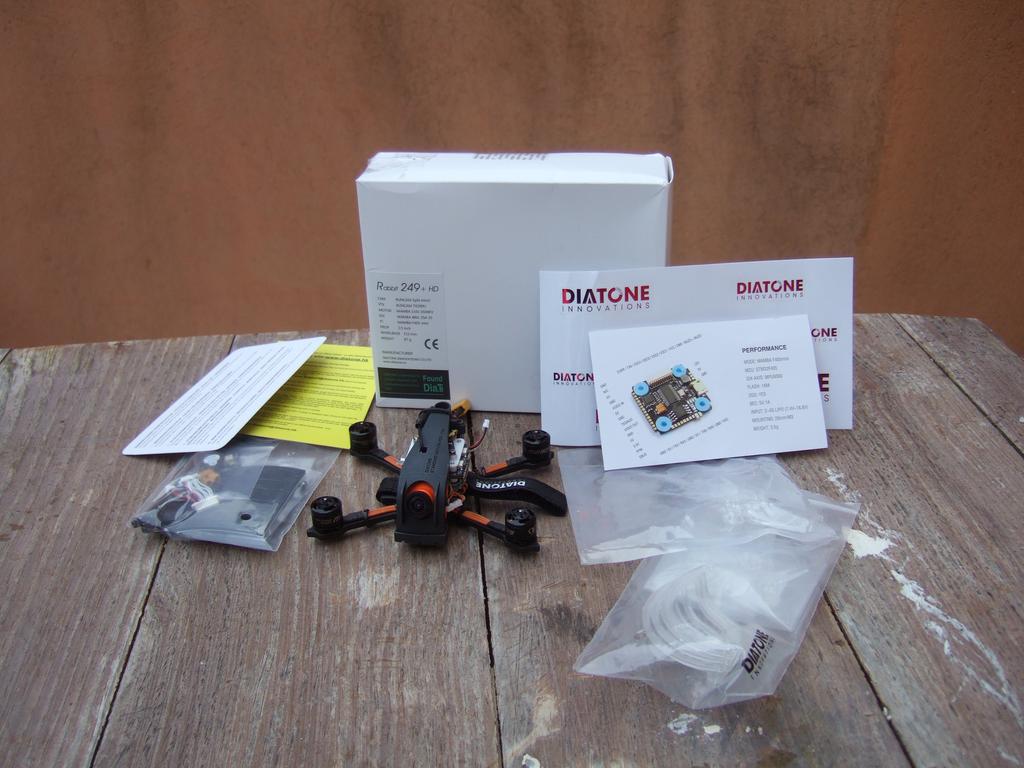 + 1 x Diatone R249+HD
+ 4 x 1940 Props (2 CW, 2 CCW)
+ 4 x 2540 Props (2 CW, 2 CCW)
+ 4 x Prop guards
+ 1 x MicroBuzzer
+ 1 x Male XT30 connector
+ 5 x zip ties
+ 1 x Spare battery strap
+ 1 x set of M2 hexscrews
+ 1 x bag of M2x7mm hexscrews
+ 1 x 3M tape
+ 2 x M2 nylon nuts
+ 1 x FC connector
A lot of accessories are given except spare batteries. Diatone advertised that the best results are obtained in 3S with a 450mAh LiPo.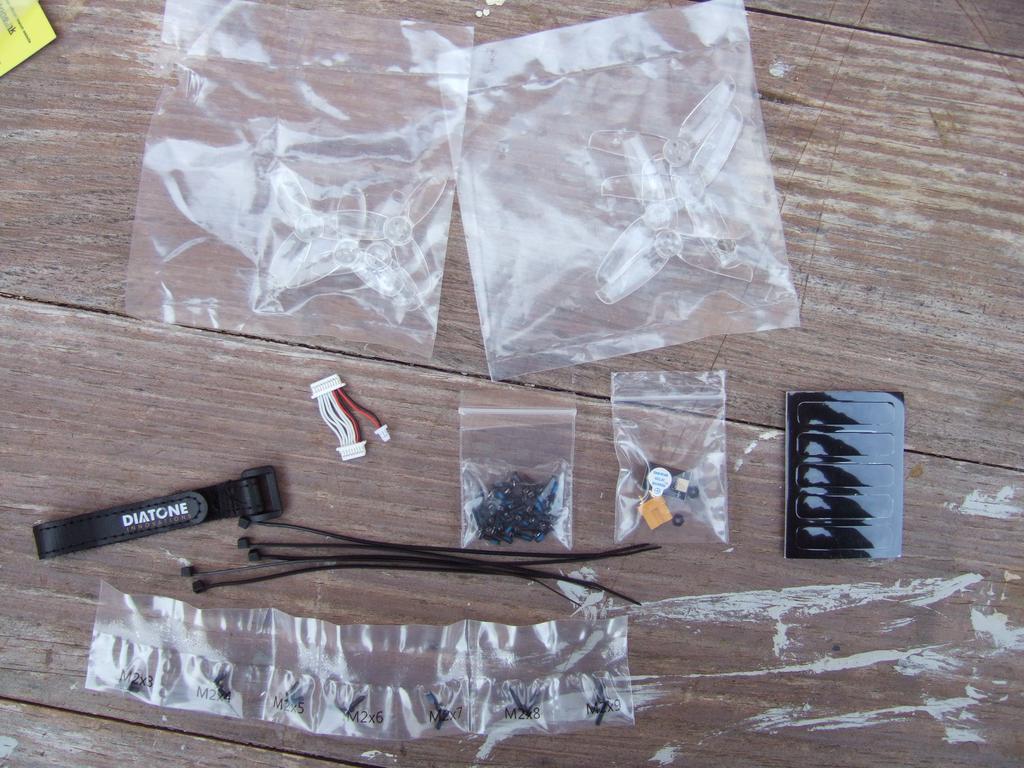 OVERVIEW
Versus the SPC-K1, the R249+HD got much longer arms to reach almost the 115mm size while having a shorter central body.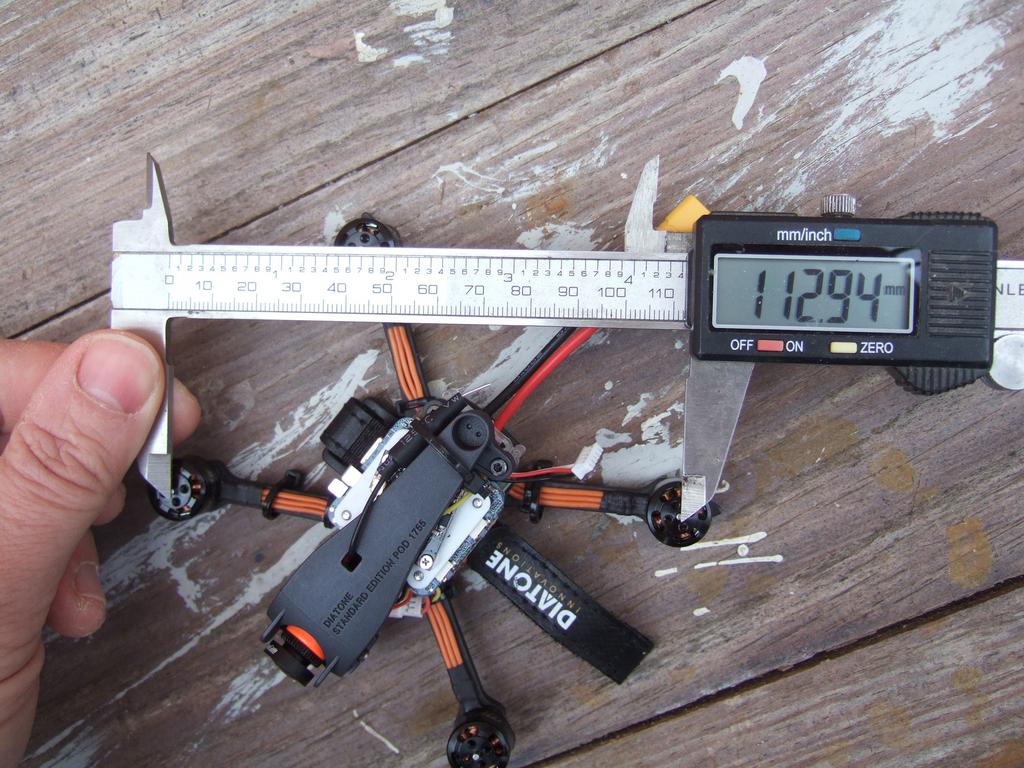 The unique bottom plate is 3K carbon based with 3.30mm of tickness…. as the SPC-K1. It will be strong enough for crash durability, but maybe not enough for transmitted vibrations from motors.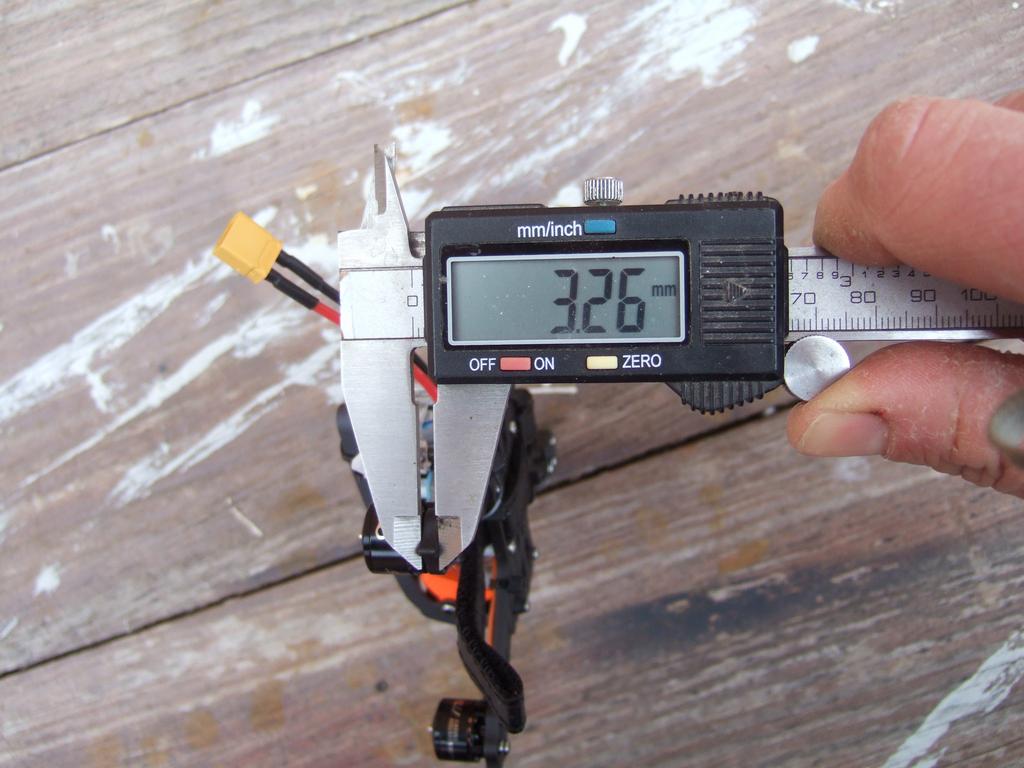 From motors, ESC and flight controller everyting is branded by MANBA. The Mini version is installed on the R249+ with three UART port (U1,U3,U6). Very important remark, non of these Uart are bidirectional…. it means no direct plug & play of F.port compatible receiver.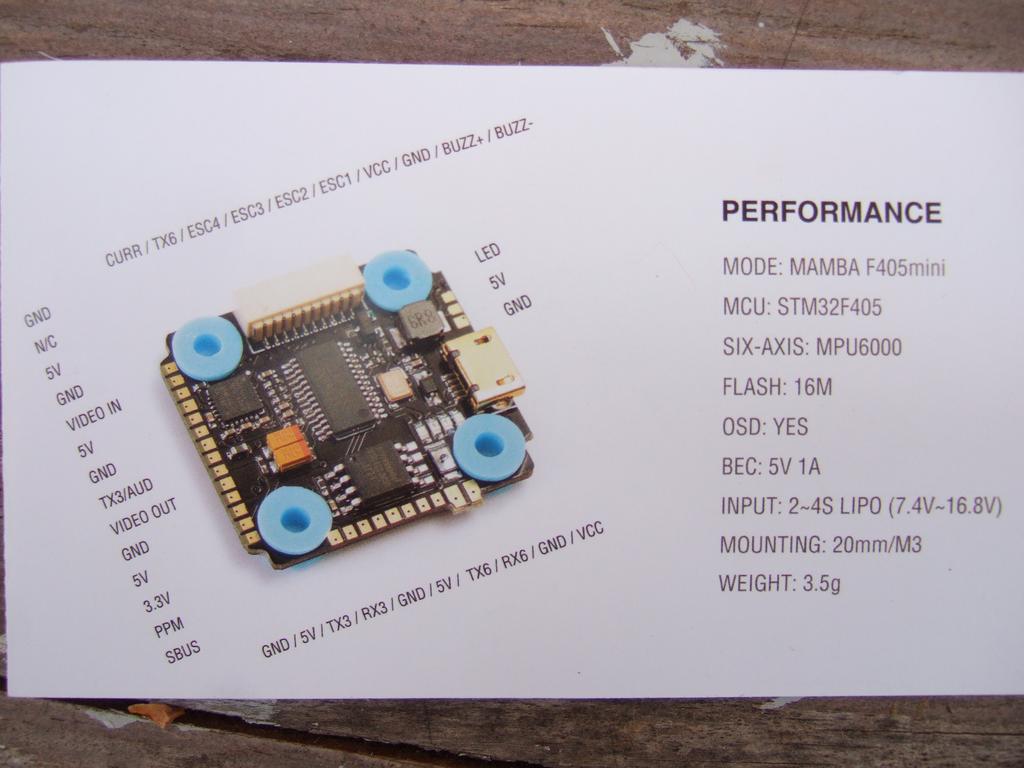 ESC are strong enough for 4S input up to 25A@peak.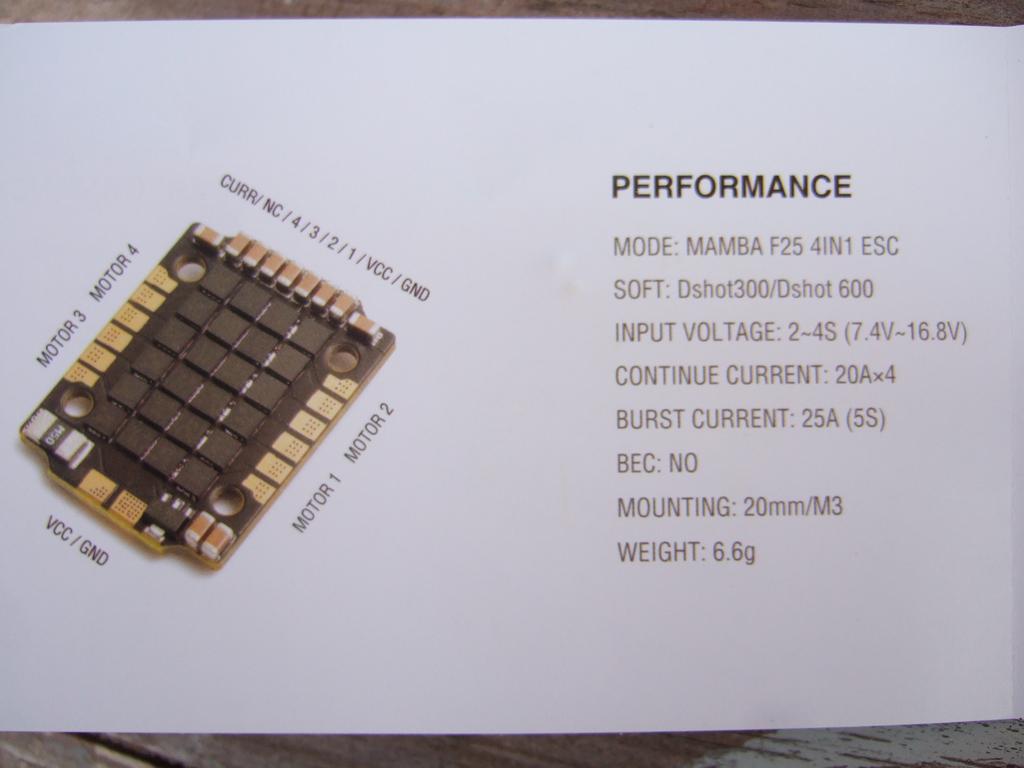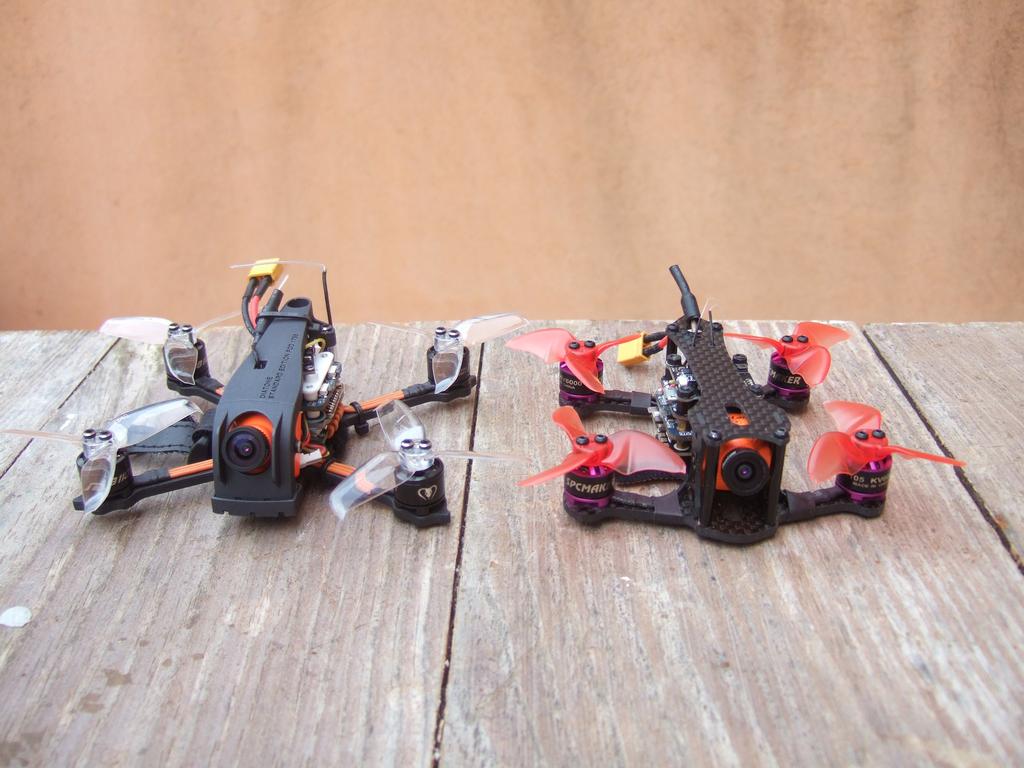 The Side-By-Side comparaison with the SPC-K1 …. The K1 got more a H design… while the Diatone is more a X-based.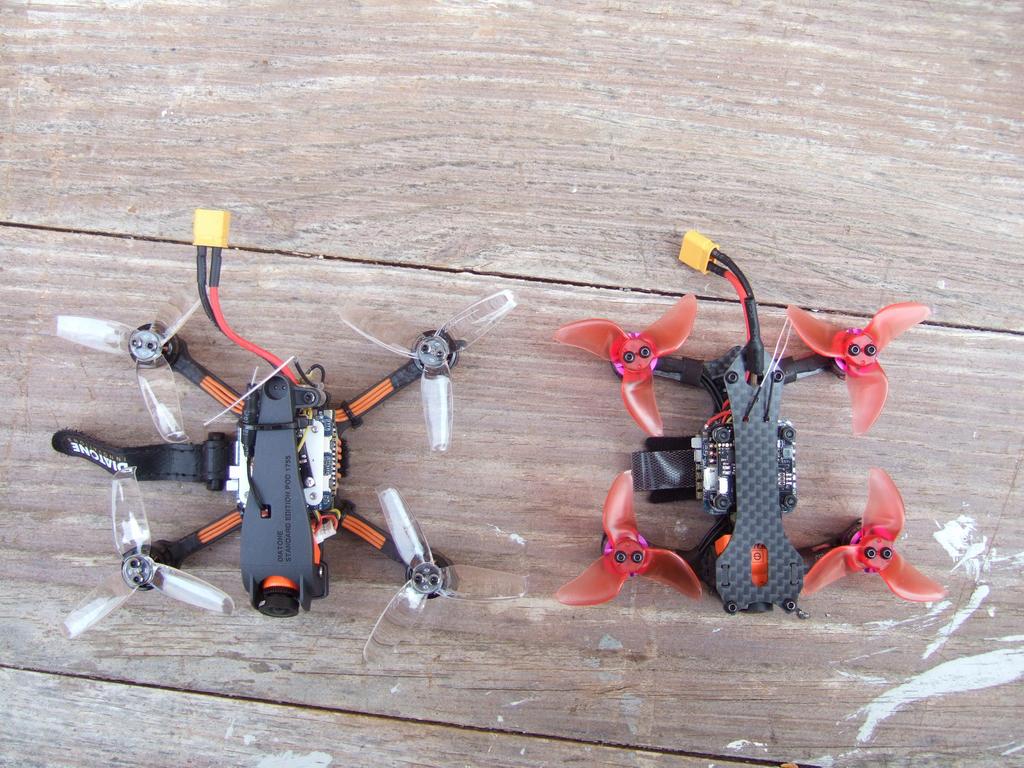 -FRONT VIEW
The general design is pretty cool and cute…. advantage IHMO for the Diatone…. We have this plastic top canopy structure surrounding all the electronic tower and the camera system.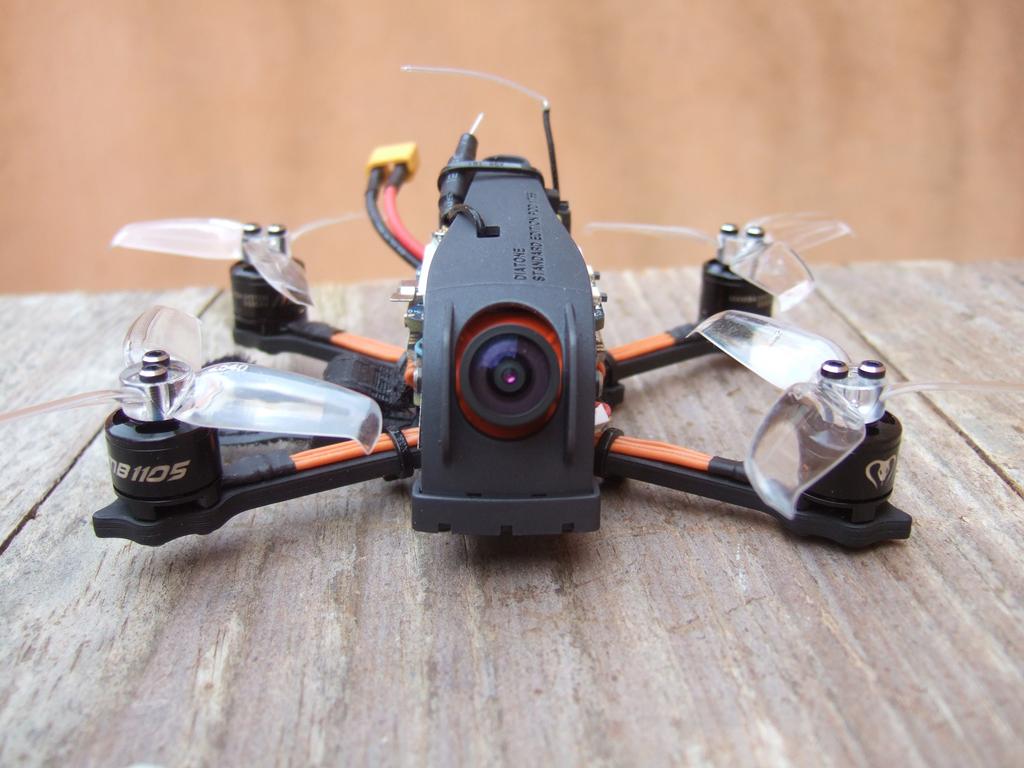 With a 4S LiPo installed beneath.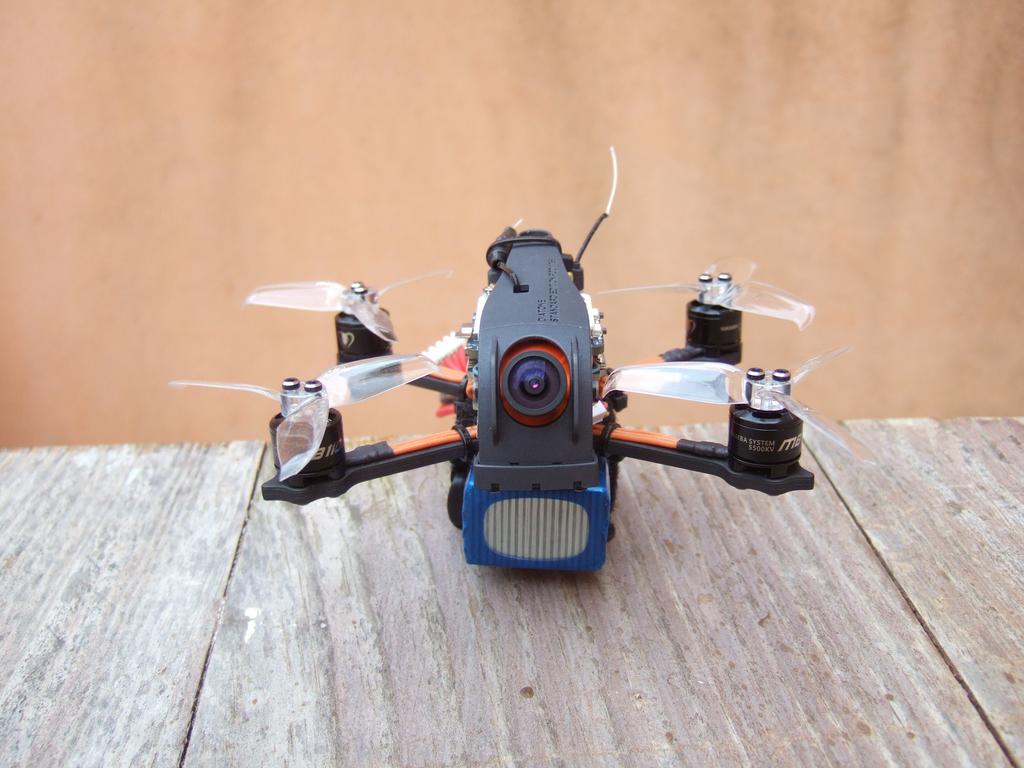 -SIDE VIEW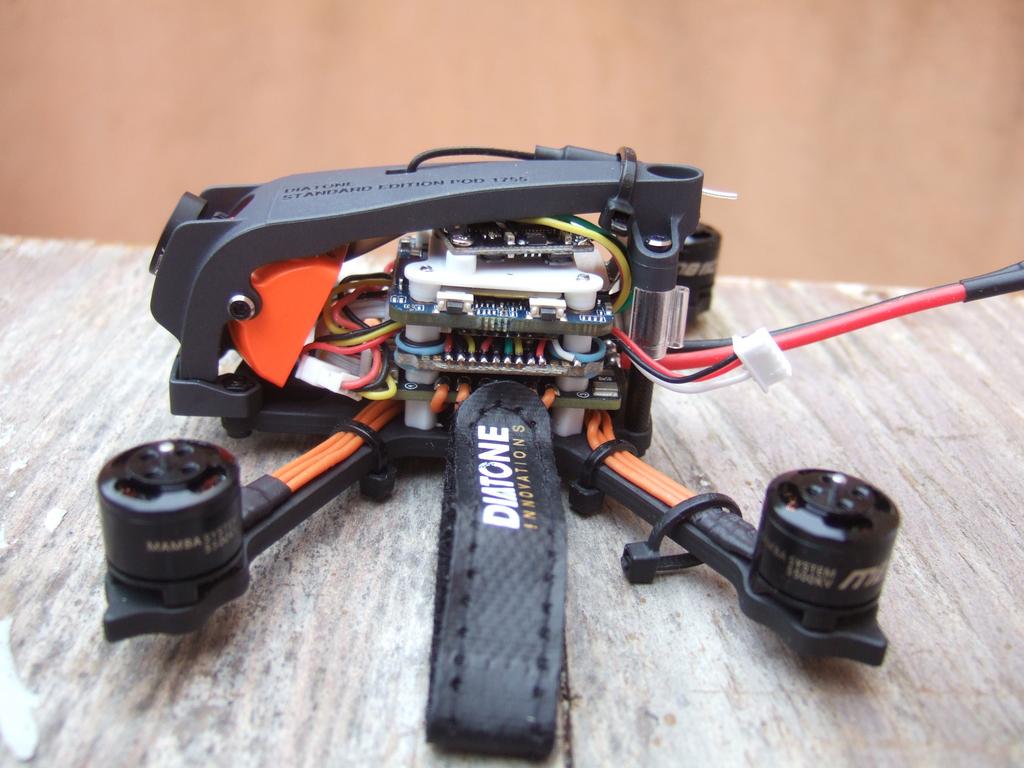 The quality build is very good… with a clean setup, clean soldering job…. with sillcone wires everywhere.
The RCSM2 main board is protected with the white plastic cover. Above, the Runcam 5.8G VTX board supporting up to 40CH and two different output power (25mW and 200mW). Great news, thanks to the IRC Tramp protocol, the Vfreq, Vband and power can be set via the OSD. It's a good point that the SPC-K1 don't have.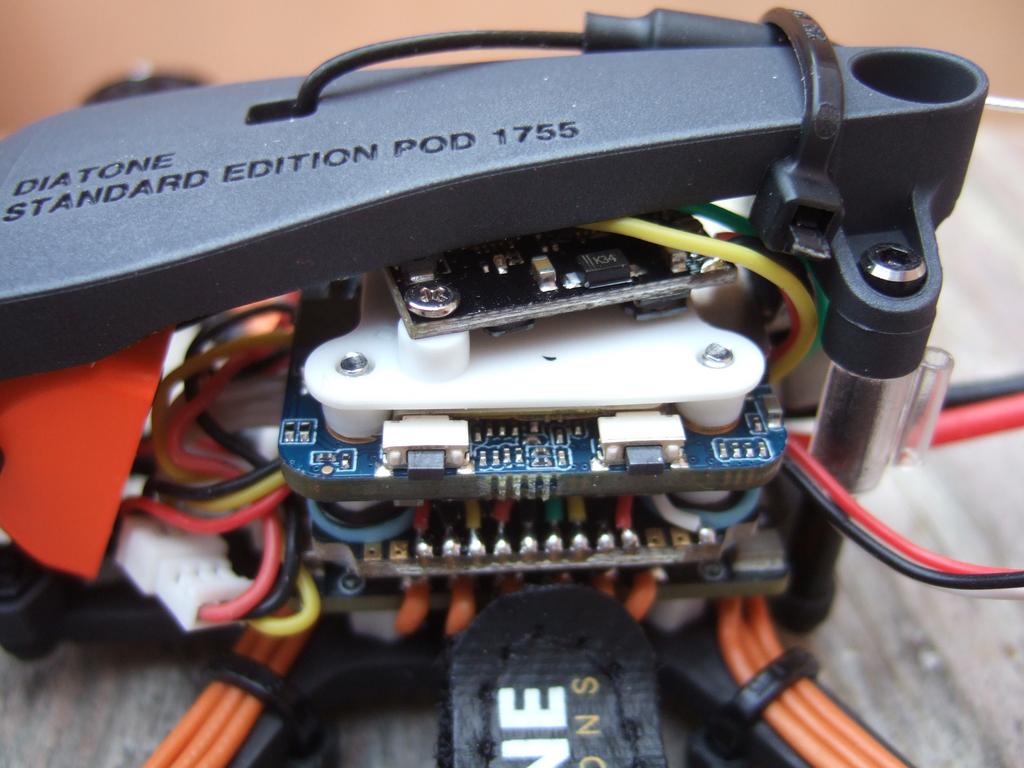 But it's not perfect …. there is no wiring connextion between the RCSM2 main board with the last UART6 available. What's a pity… because we could control the camera like this…. Only 2 wires are missing between the two elements… What's a pity.
Anyway, the R249+HD comes with a free 5p connector. This one allow a direct connexion of the FrSky R-XSR receiver in SBUS configuration.
In a first glance, it's a good point ….. but …. with the way of connexion, no way to receive the RSSI for the OSD for example. If you want the RSSI as well …. (and telemetry in general), the full 5 wires connexion is required… Or it's not the case here. 3 on 5 are here only. The S.port in & out are missing. Another alternative would have been to connect the receiver with the new F.port protocol…. this one share on a bi-directional data transmission on the same wire …. but but but requires a UART able to be bi-directional. Or the MANBA don't offer such UART capacity…. So to plug the R-XSR in F.port format, you will have to solder the signal wire on the uninverted pad on the receiver itself…
To resume…. if you want RSSI on your OSD & telemetry…. you will need to play with the soldering iron. More the R-XSR is one the most expensive reveiver… This is why I decided to install more a simple OpenFrSky receiver instead… in D8 mode, sharing the RSSI on the last channel but also having telemetry. This receiver is connected via SBUS Connexion.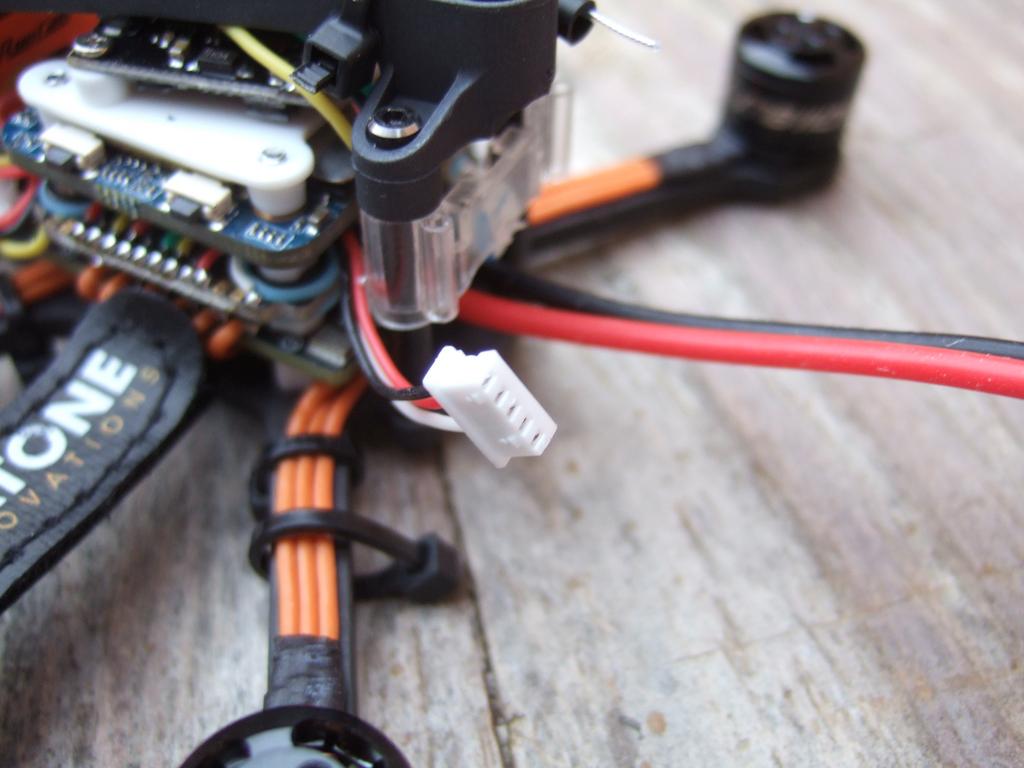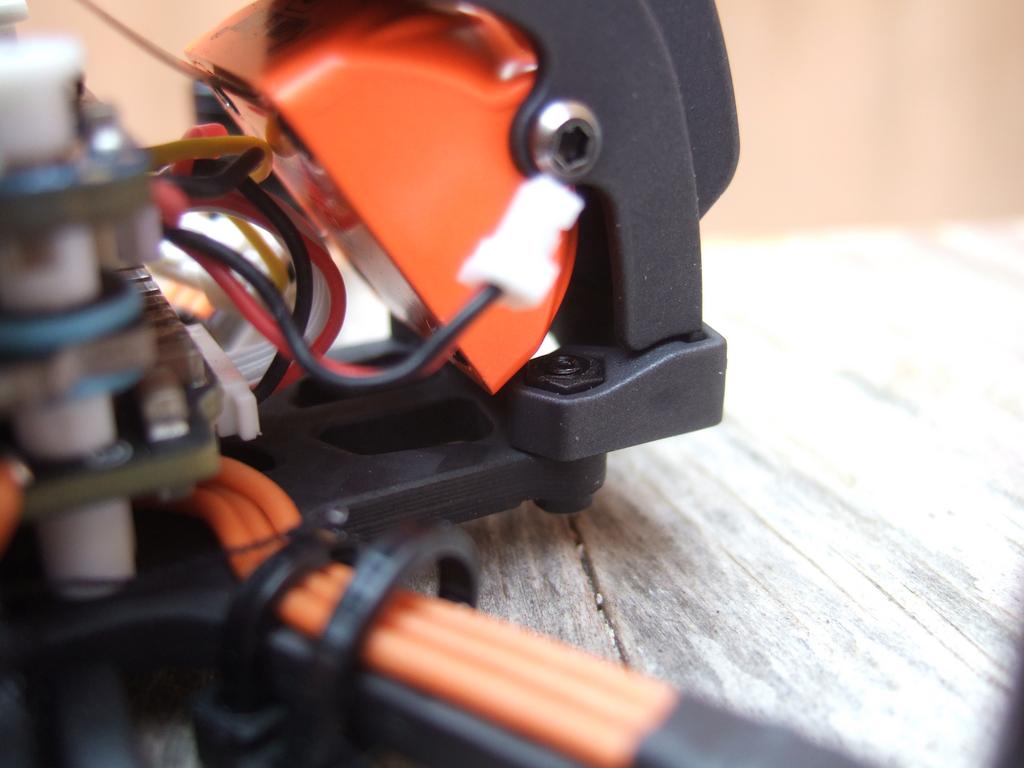 -REAR VIEW
A compact caps is here to filter as much as possible interferences from noise & ESC…. Unfortunatly, it's not yet perfect, some noise can be noticed in the FPV feedback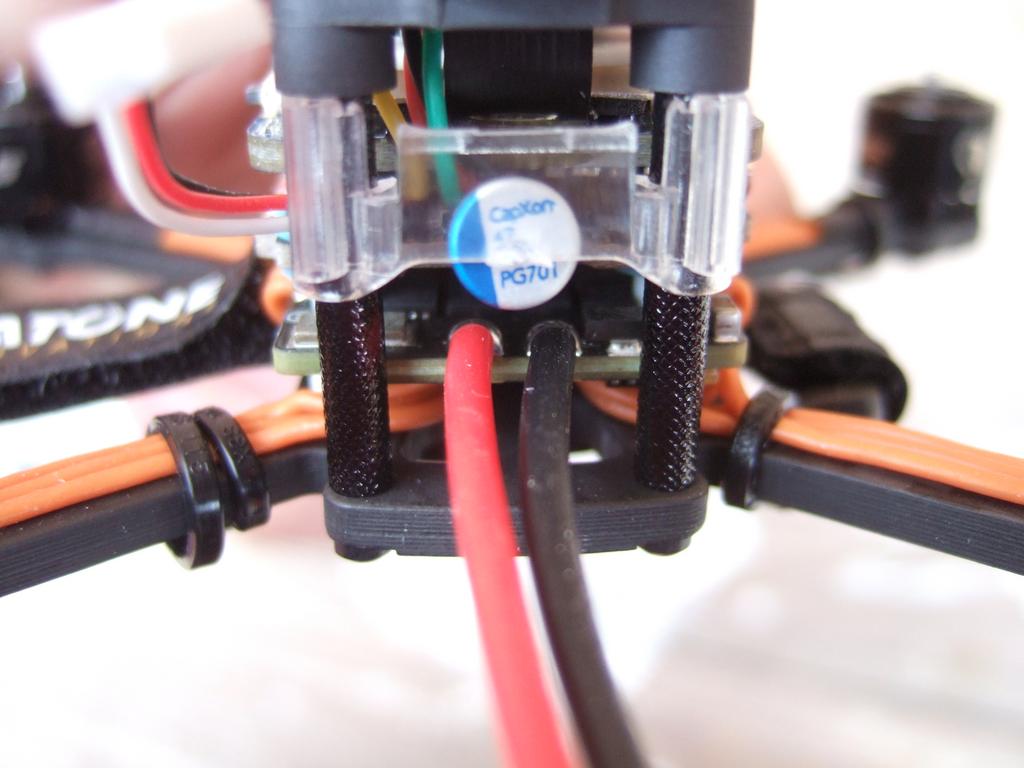 With the R-XSR direct plug & play but without RSSI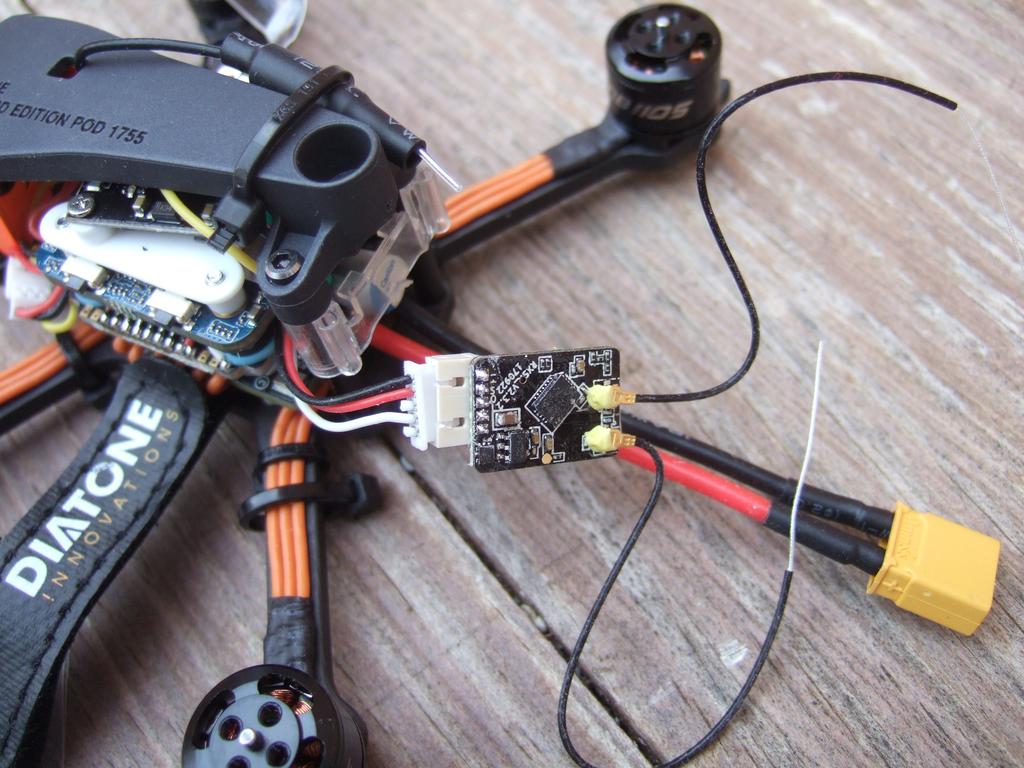 Or with the OpenFrSky receiver installed and protected inside a heatskrink tube.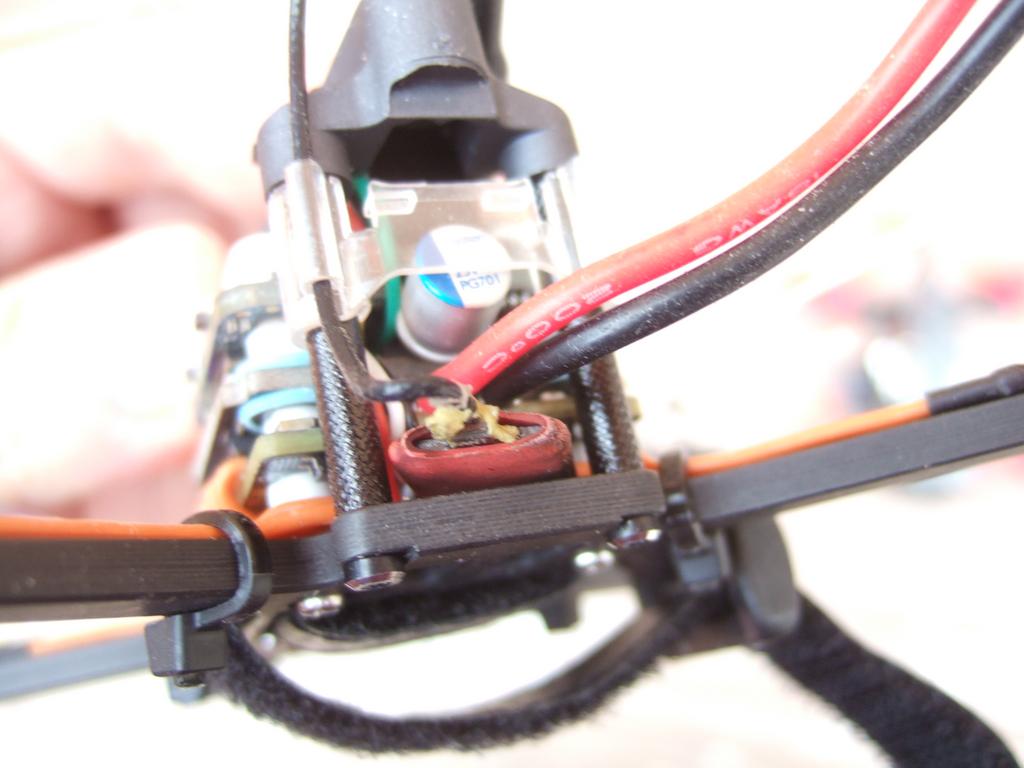 -UPPER VIEW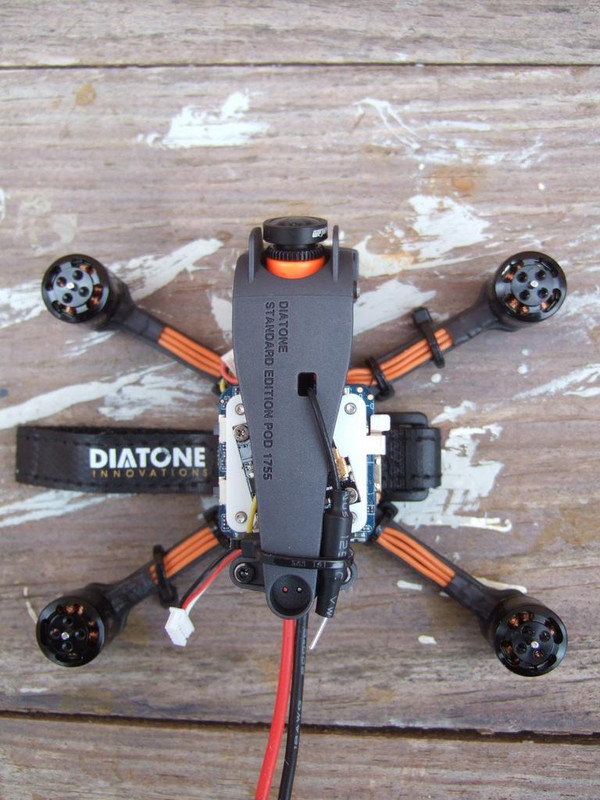 -BOTTOM VIEW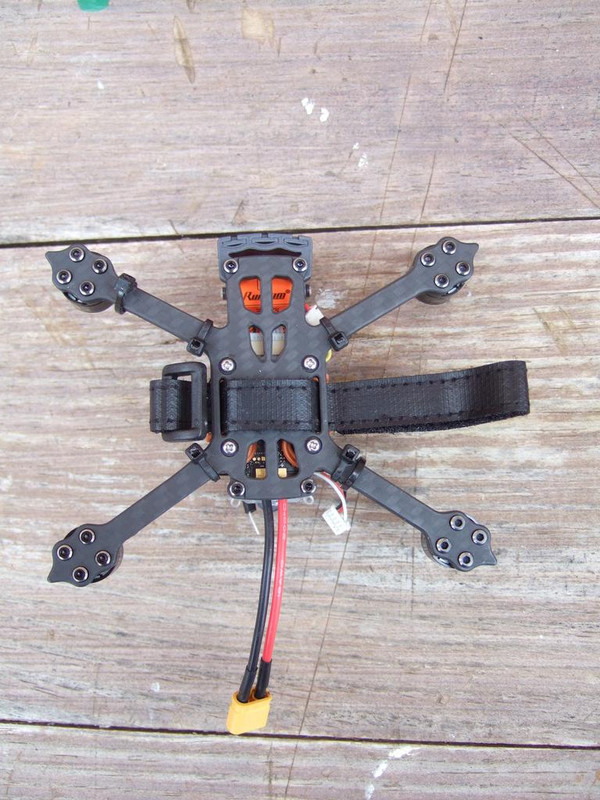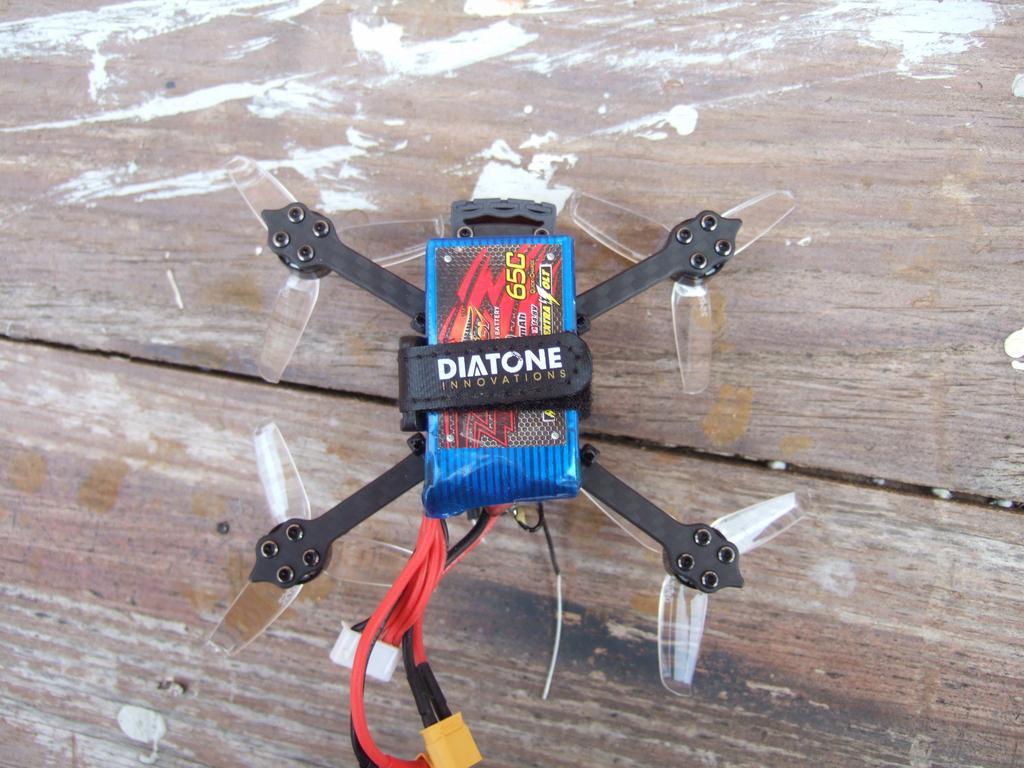 -WEIGHT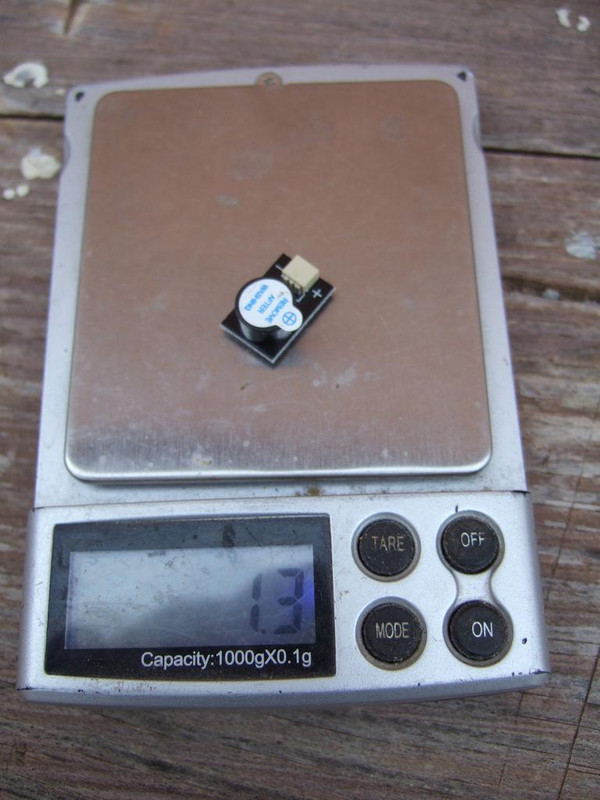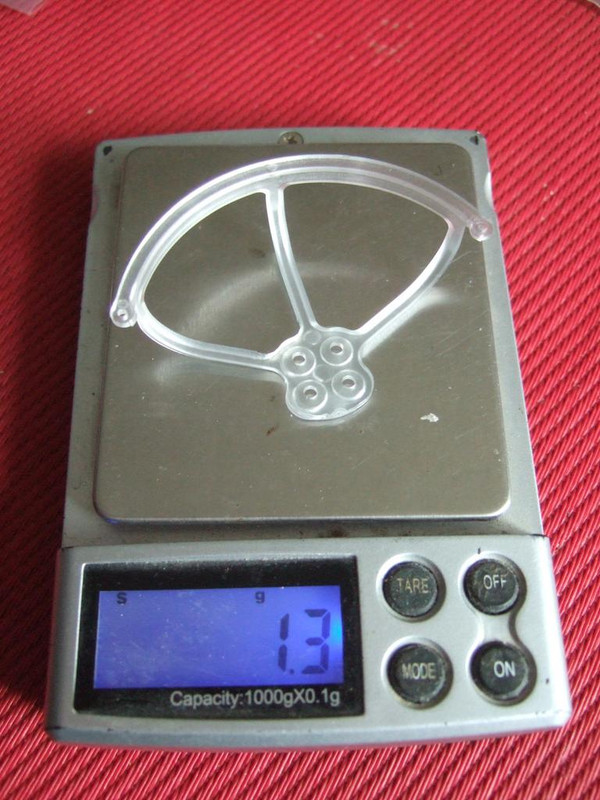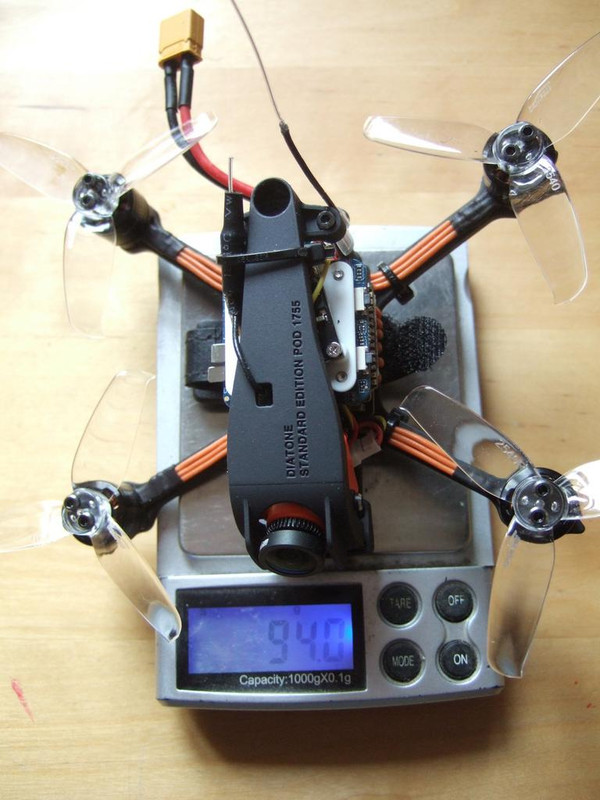 126g in 3S (350mAh model)… so close to be 8.6g more heavier than the SPC-K1.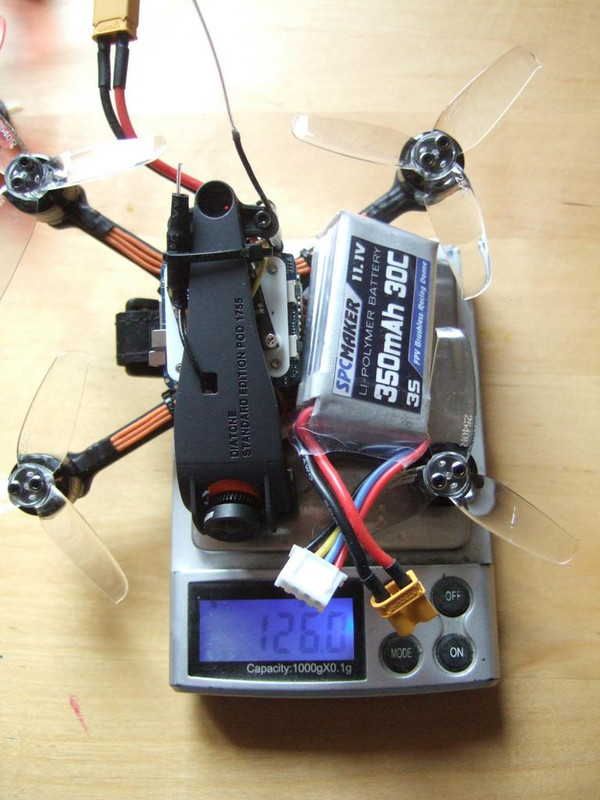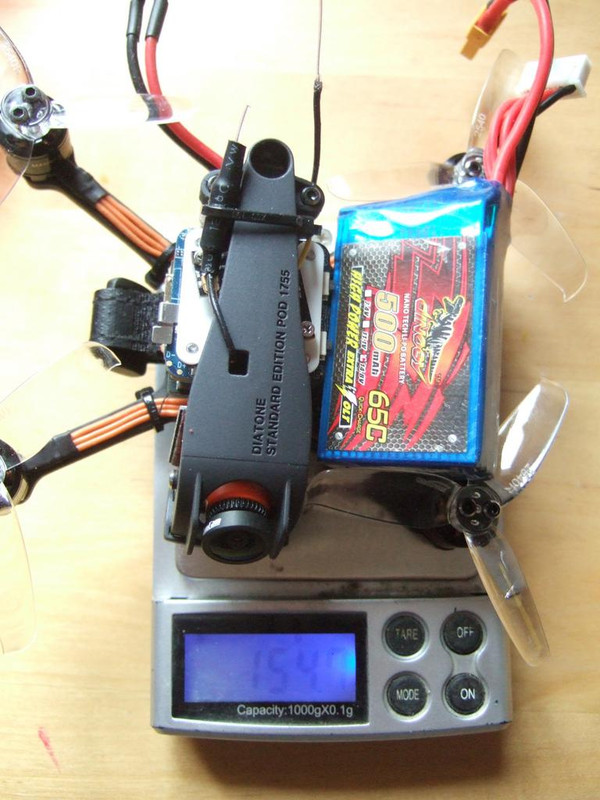 Motors and props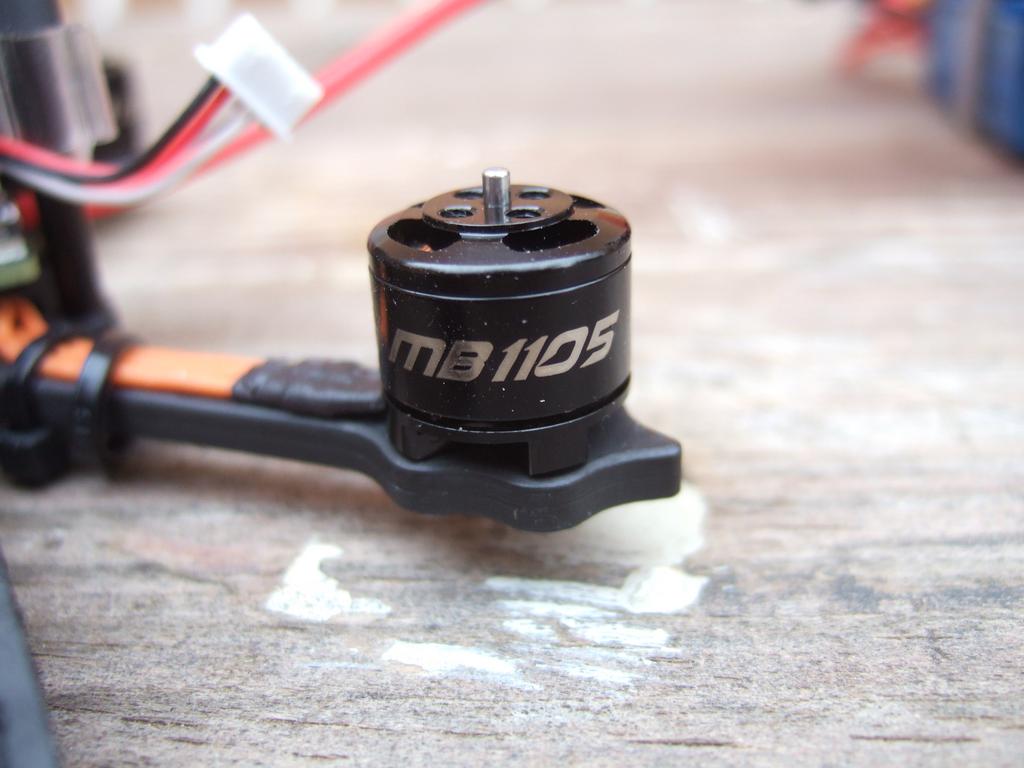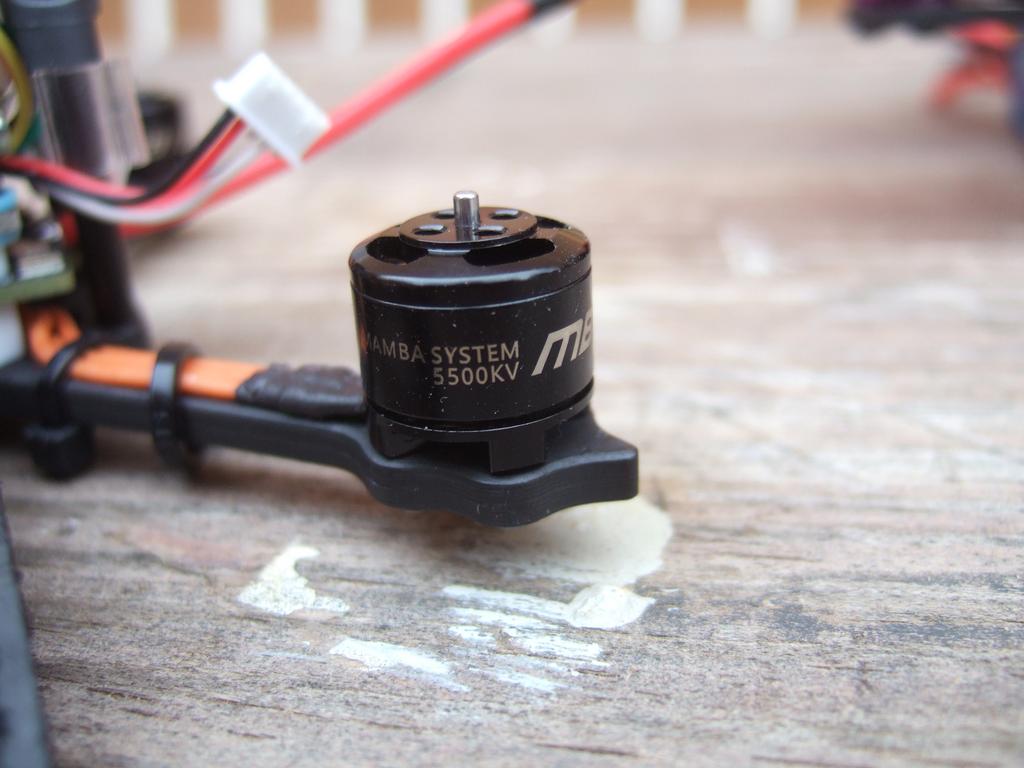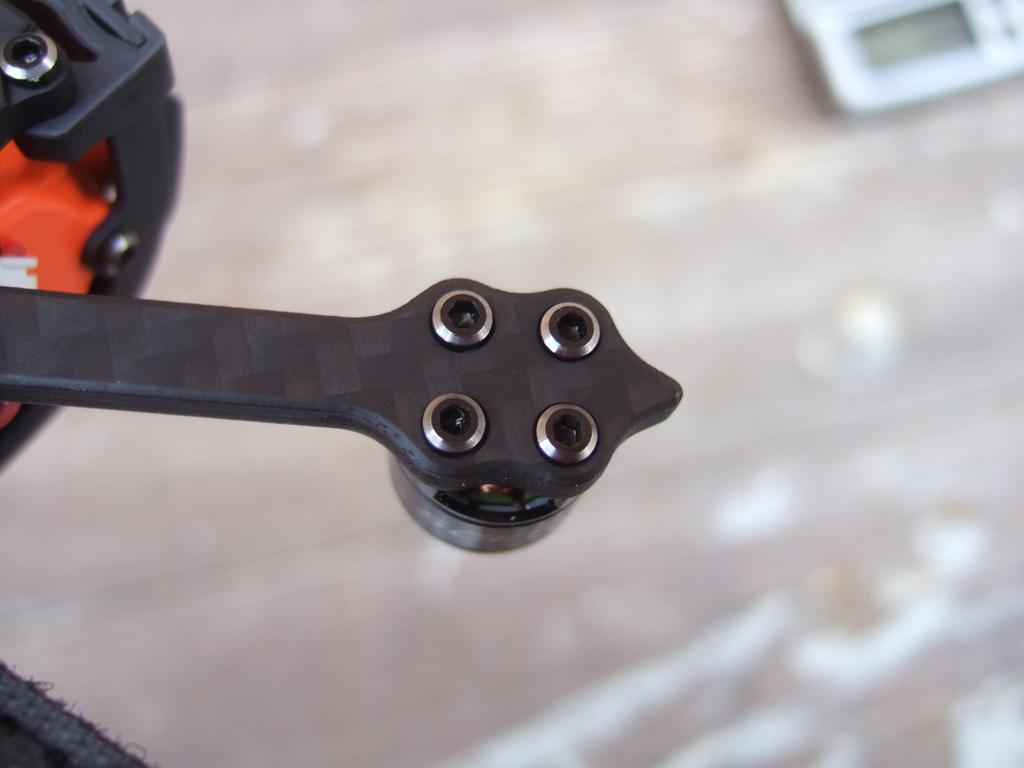 Two set of props are given… a first 1940 crystal one assumed to offer the best results for HD recordings.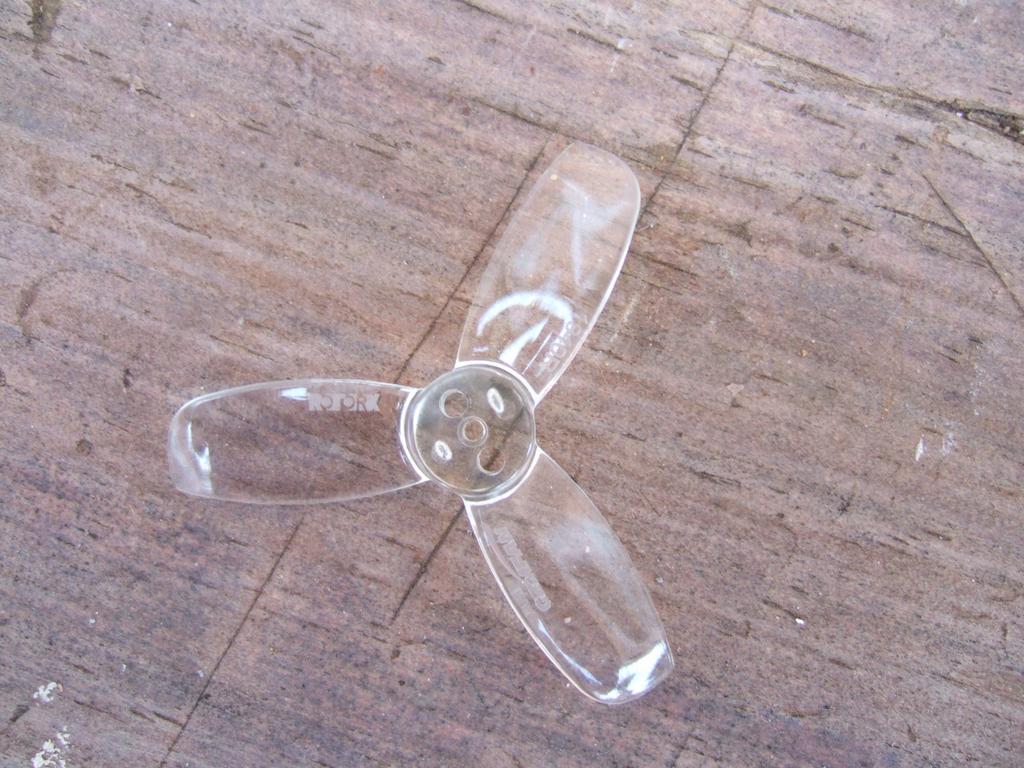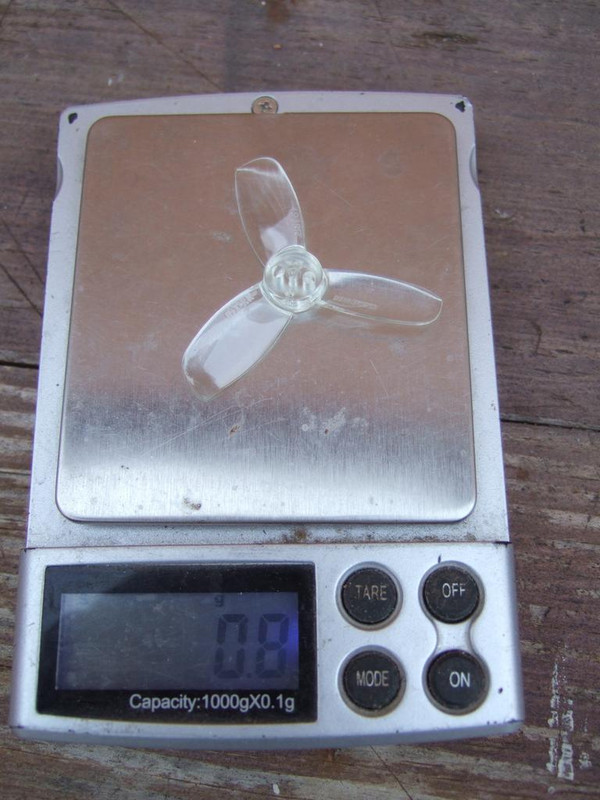 and 2540 larger model.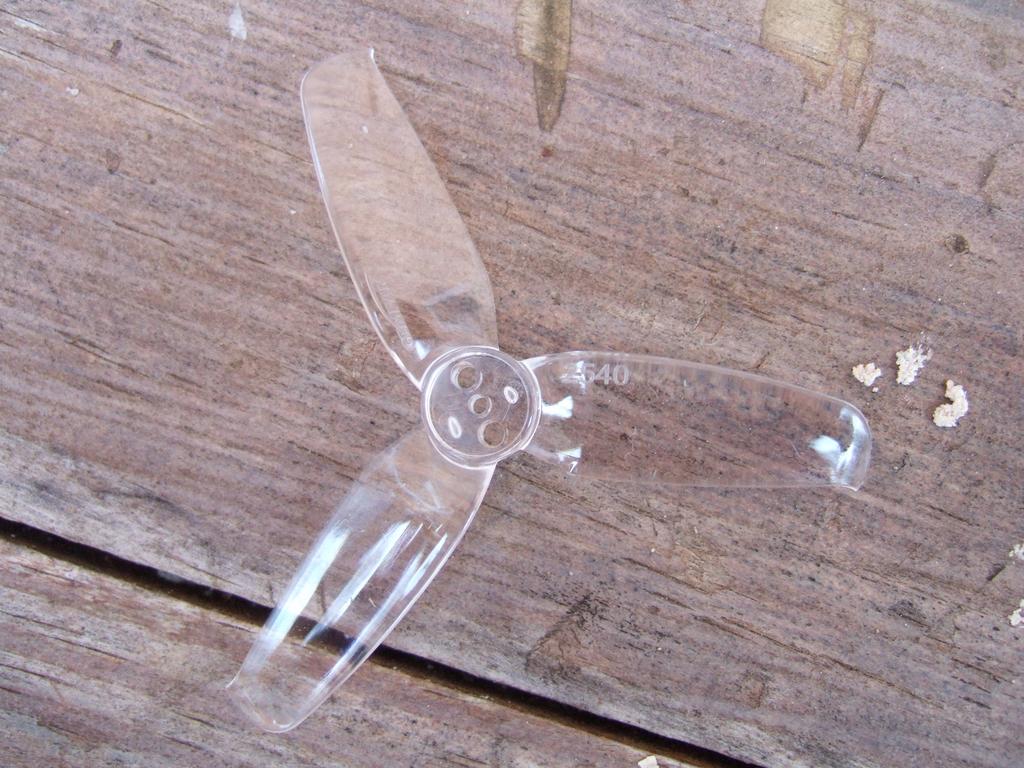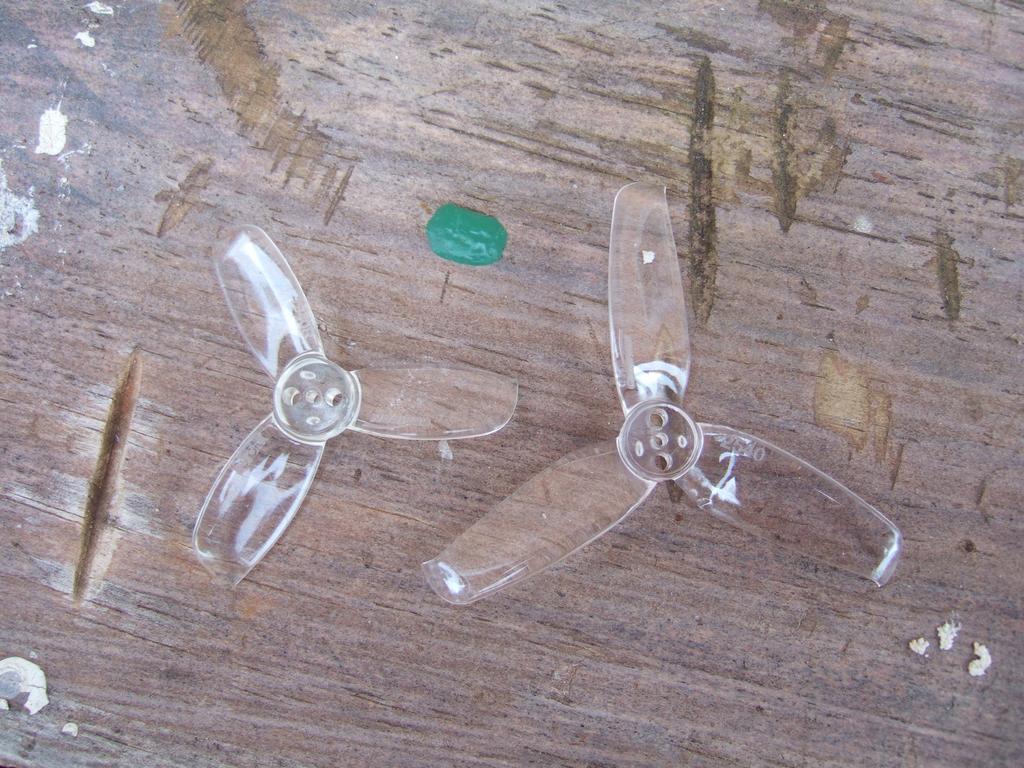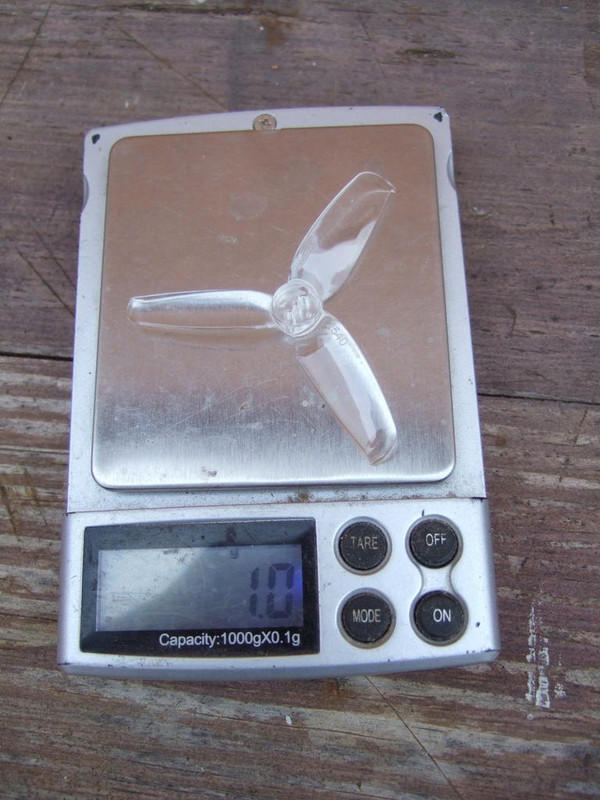 The free gap available with the 2540 is less than 1mm …. impressive.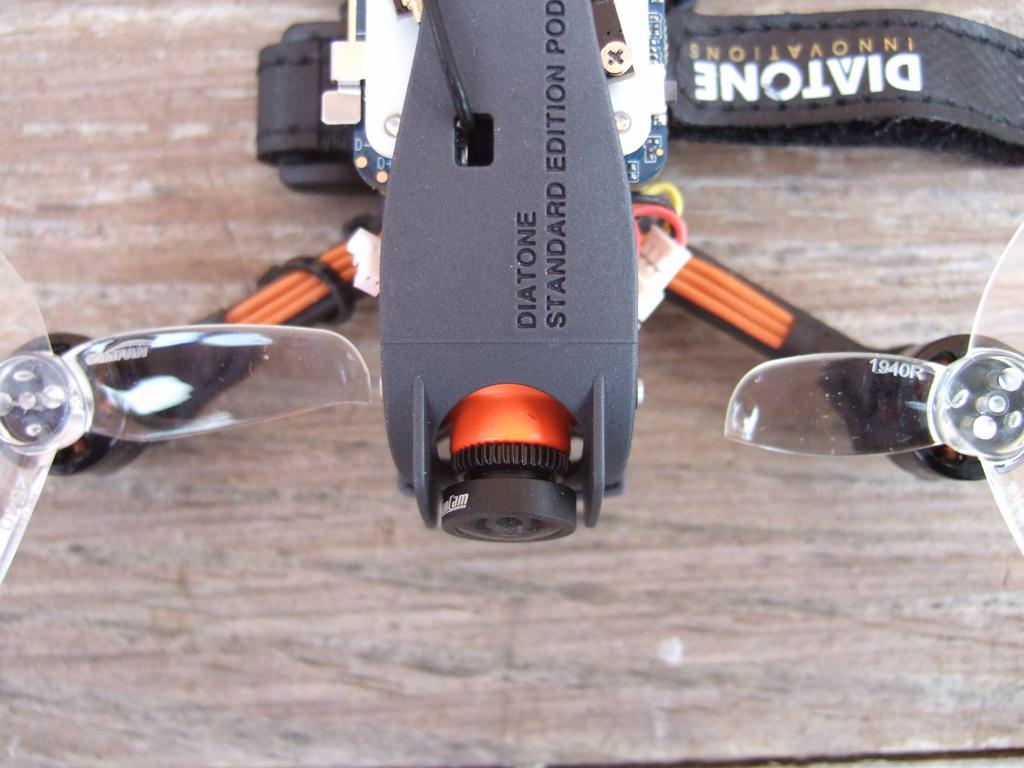 The M2 hexscrews to lock each prop.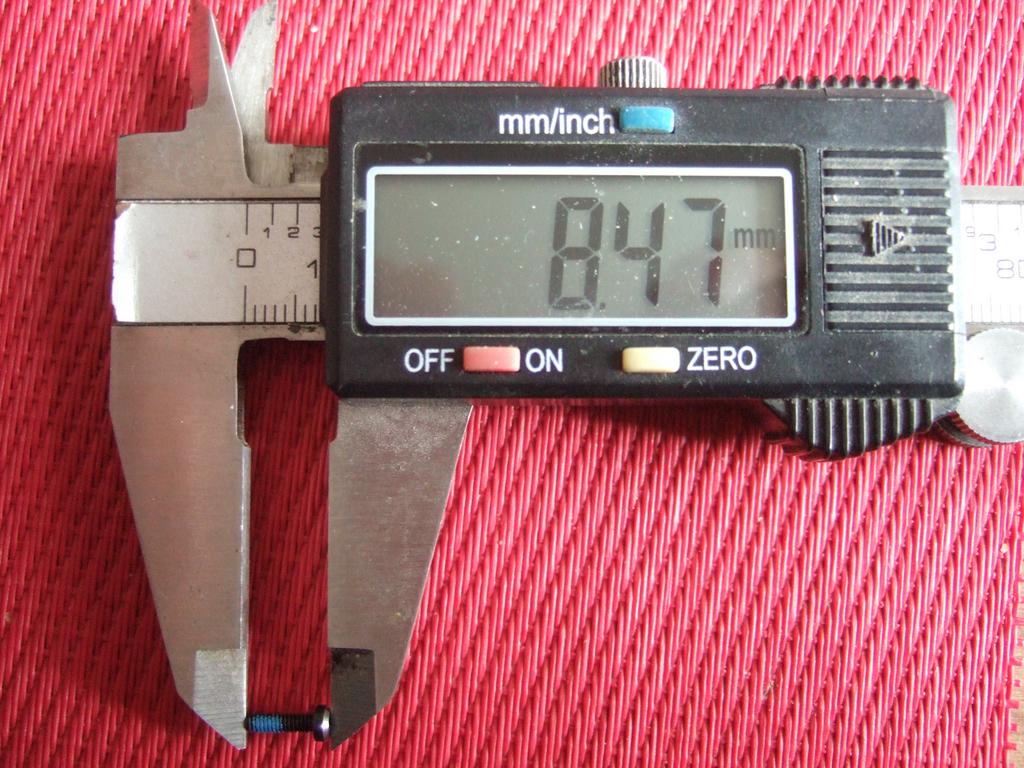 Camera module
The runcam split mini 2 lens is not protected from a frontal crash. Notice the tilt orientation can be set from +10 up to +35-40 degrees.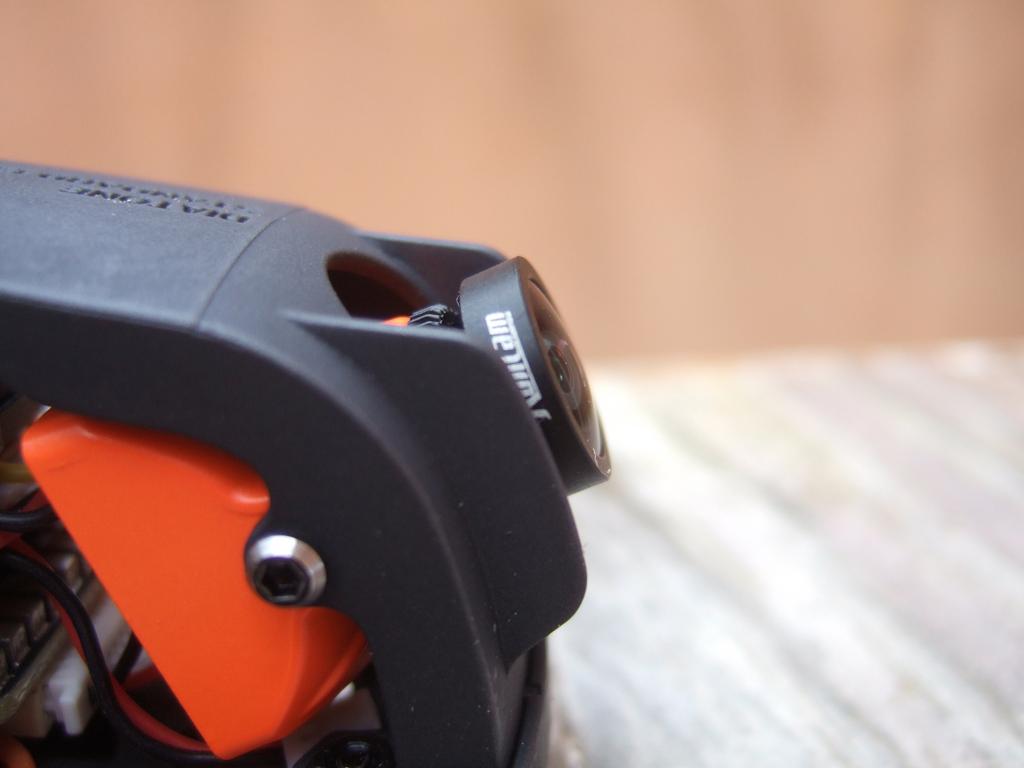 Notice also it's not last lens model given now with a Runcam Split Mini 2. The new and shorter one is annouced to reduce a bit the jello.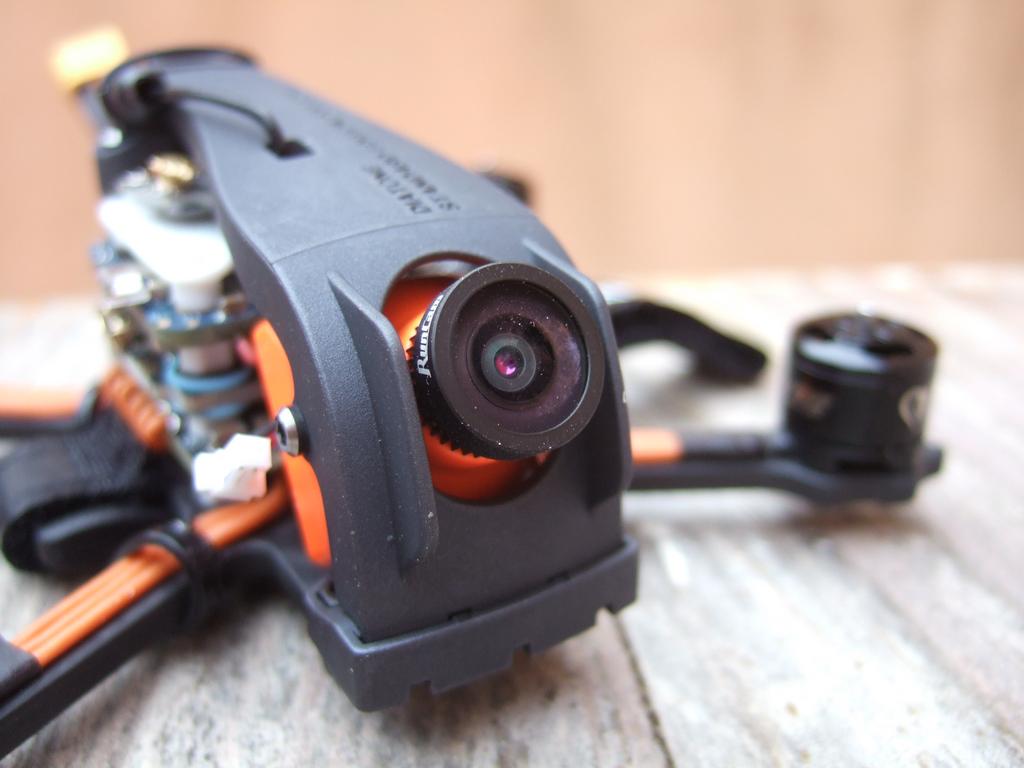 UNBOXING, ANALYSIS, CONFIGURATION AND TESTING
As already mentioned, I installed the OpenFrSky nano receiver with SBUS connexion… so I add to remove the 5p microJST connector.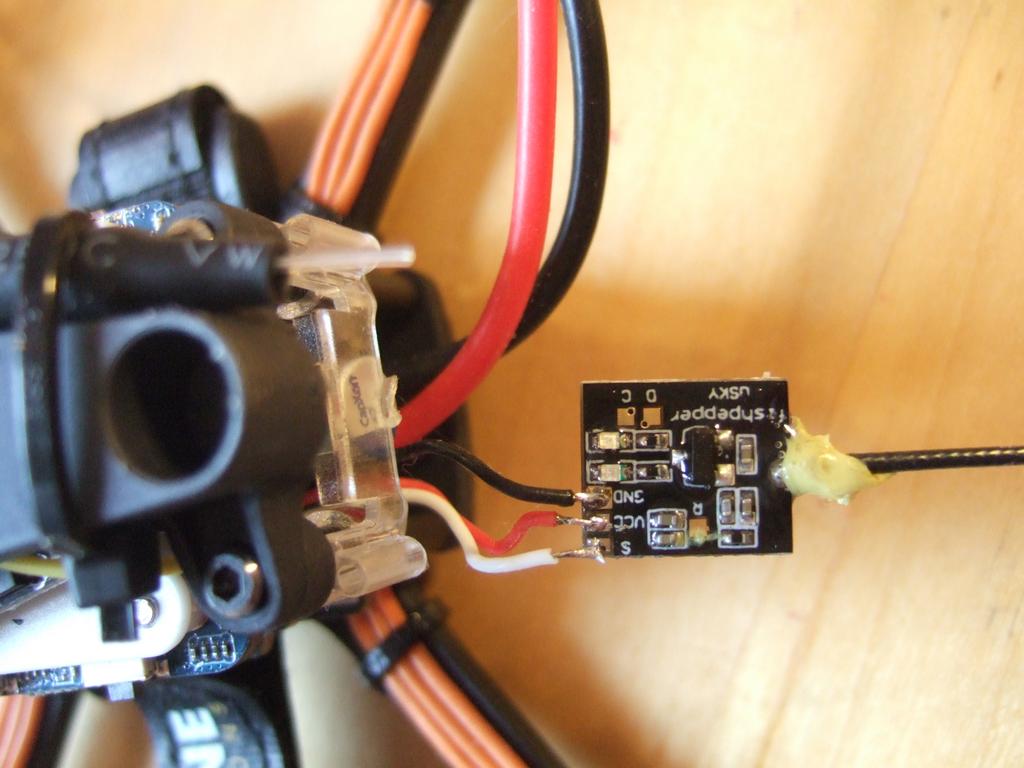 The machine comes with Betaflight 3.5.1 pre-installed and I can say relatively well fine tuned. With this particular type of receiver will have to invert the serial line with the "set serialrx_inverted = ON" command in the CLI.
Before to go forward, IMHO the main important point to check first is the presence of Jello in the HD recordings….. If yes, the interest of this machine is almost 0 at least compare to a non-HD and cheaper model. To check this, I stayed in my garden in a perfect windfree conditions… and in 3S configuration as mentioned by Diatone.
I first used the original 1940 props …… and as you can see the results are just awfull !!!!!!! So wavy/jello…… it's just unacceptable.
So let's try with the 2540 ….. well …. it's just a bit better but far far far away from acceptable results… In order to make a faire comparaison, I also include what's results can be obtained with the SPC-K1. This one got much less jello…. in exactly the same situation/setup…. but for me none of them are just ok…. Too much jello in any case…
Ok I tried to applied the filtering settings of the SPC-K1 machine with the PIDS of the R249+HD…. and here results are almost as good/as bad as the SPC-K1…

I also tried to play a bit with other PIDs and filter settings but without really good success…. As you already understood, the main important test, i.e. to produce Jellofree videos completly failded…… I don't see any interest to continue to test its FPV racing capacity…. No doubt there are good…. but this machine should be first of all a low riding HD recorder….
EDIT 01/28/2019
It seems that most of the jello comes from a bad lens of the RunCam Split Mini 2. It means that both this diatone and the SPC-K1 (now there is the V3) can be dreamt to be JelloFree. Check this video
CONCLUSIONS
Unfortunatly the quest to have the first 2.5″ HD FPV machine is still opened….. This diatone in practice offer even worser results than the SPC-K1. Maybe because there is no soft-mounting for motors ? or the RCSM2 uses the old lens ? Whatever if these two fixes would be here…. I don't think it will solve 100% of the jello…. As you already understood, I can't recommand this machine as 2.5″ HD FPV machine…. Take instead the non-HD version…. cheaper…. Who will be the next brand to attempt the quest… We will see….
PROS
+ Super compact 2.5″ HD FPV racer
+ Quality build
+ A lot of accessories in the bundle
+ VTX w/ IRC tramp support
+ Builtin Runcam Split Mini 2
CONS
HUGE AMOUNT OF JELLO OUT OF THE BOX !!!!!! UNACCEPTABLE FOR A HD MACHINES Can be fixed most partially with a new lens for the RCSM2
– R-XSR S.port connexions absent
– MAMBA FC don't support directly F.port connexion => Need to solder the F.port signal wire on the P uninverted pad of the R-XSR
– 8.6g more heavier than the SPC K1
– Absence of Soft-mounting for motors
This quadcopter have been courtesy provided by Banggood in order to make a fair and not biased review. I would like to thank them for this attitude.
You can find it actually for 190USD at https://www.banggood.com/Diatone-2019-GT-R249-HD-Edition-2_5-Inch-4S-FPV-Racing-RC-Drone-PNP-RunCam-Split-Mini-2-TX200U-F4-p-1395003.html