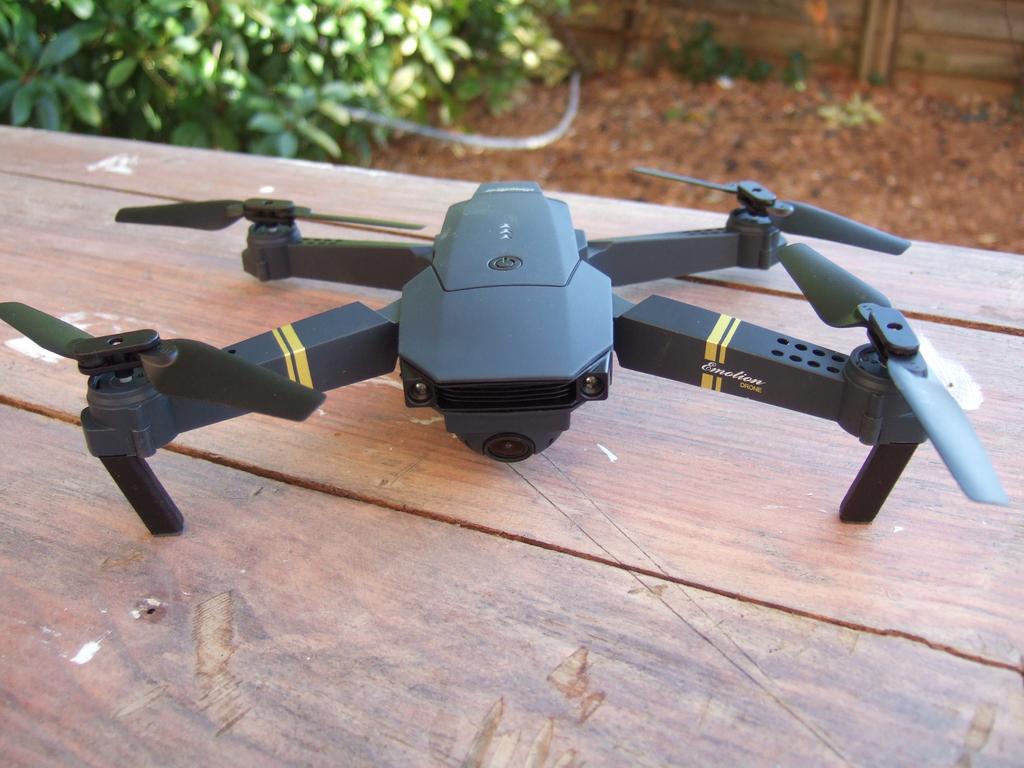 INTRODUCTION
The Eachine E58 is new WiFi quadcopter of the month. Here, we have a foldable machine cloning the DJI mavic shape with a builtin 720p 2.4G WIFi camera with wide angle. More, it's also possible to record natively 720p files into a microSD card slot. The Eachine E58 can be seen as a shrinked version of the popular VISUO XS809HW, another 720p wide angle machine. Classic headless and one key return are here as well as a baramoter for altitude hold. Let's check this WiFi toyquadcopter.
BOX CONTENT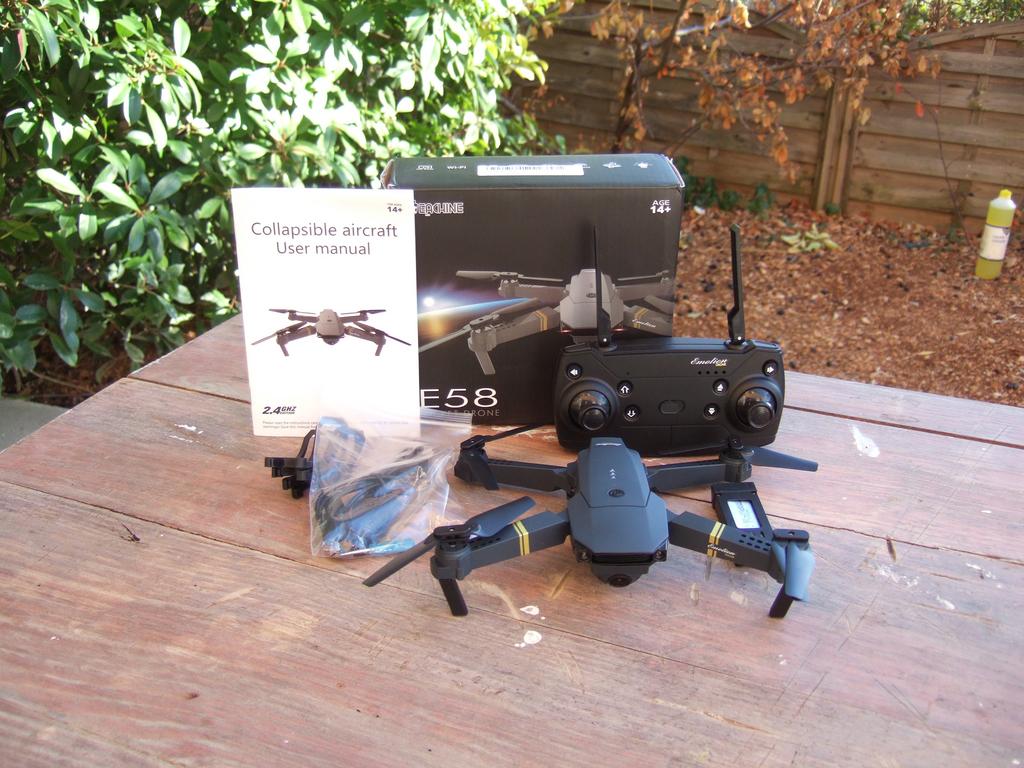 + 1 x Cheerson CX-10C
+ 1 x 500mAh 1S proprietary LiPo
+ 1 x Transmitter (using 3xAA batteries not included)
+ 1 x USB to microUSB cable
+ 2 x Spare props (1 CW, 1 CCW)
+ 4 x Prop guards
+ 1 x Screwdriver
+ 1 x Instruction manual (English)
In practice, only two complete props can be found as spare.
OVERVIEW
Folded, the machine is compact and super easy to transport. Prop also can be folded.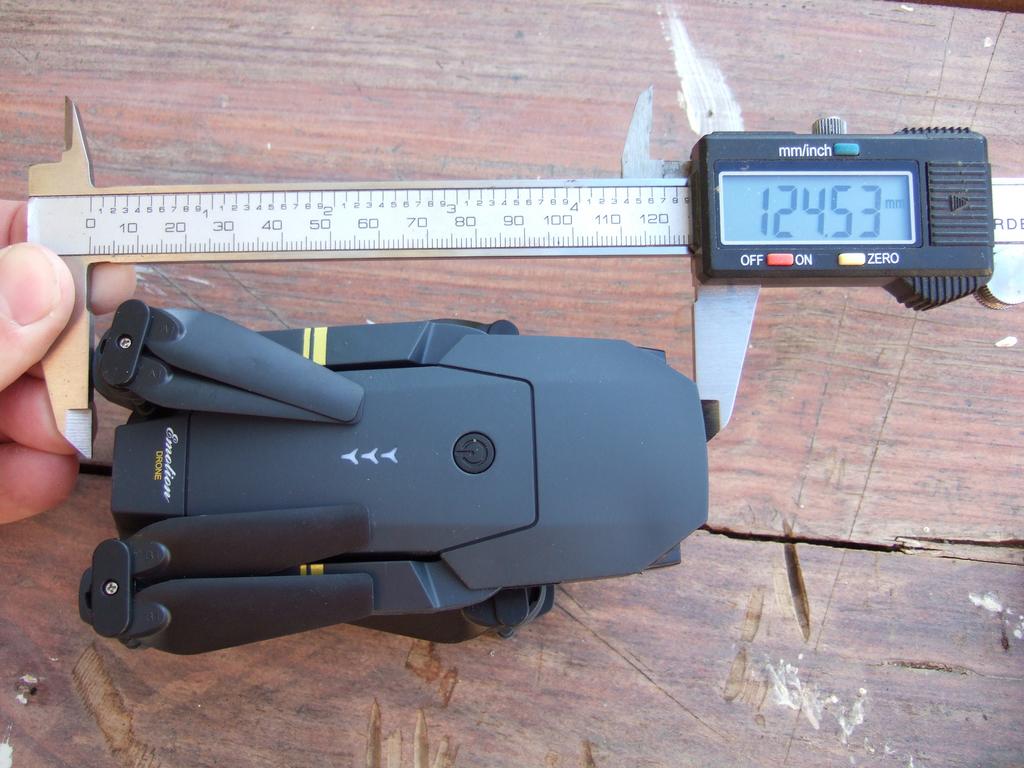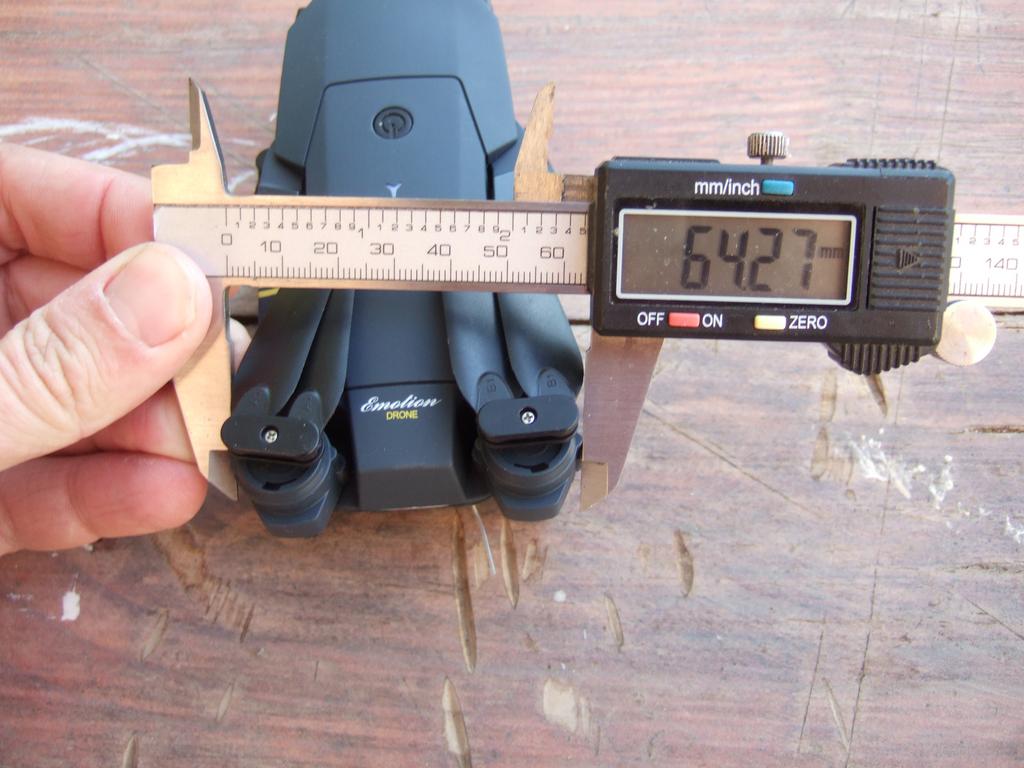 -FRONT VIEW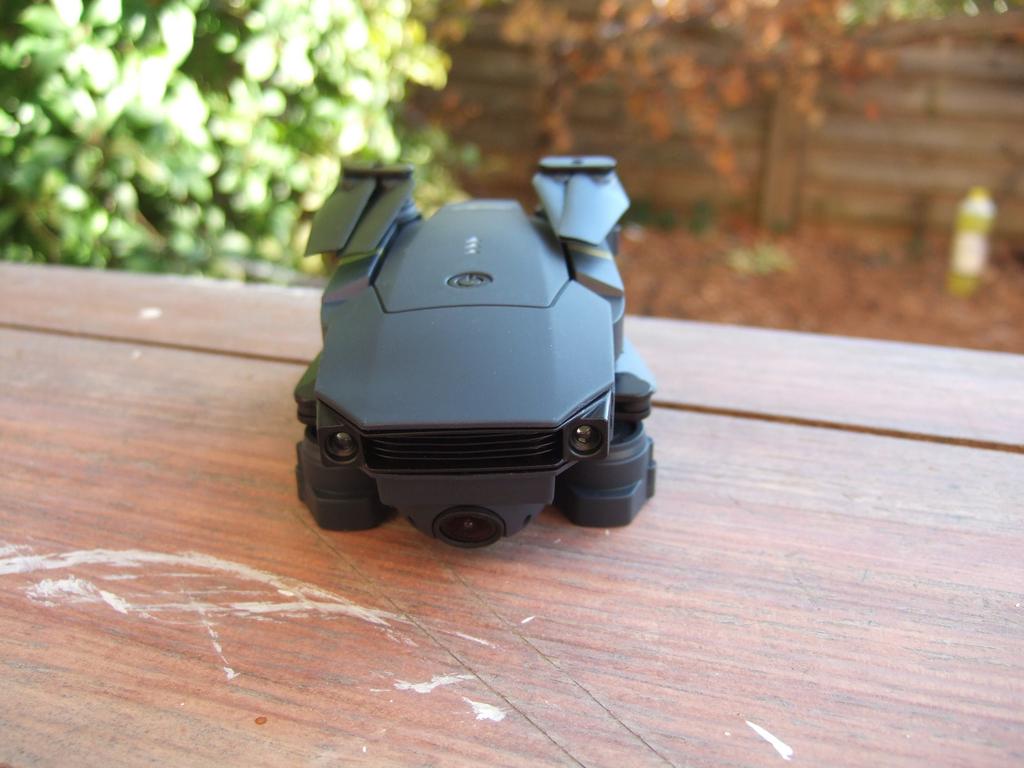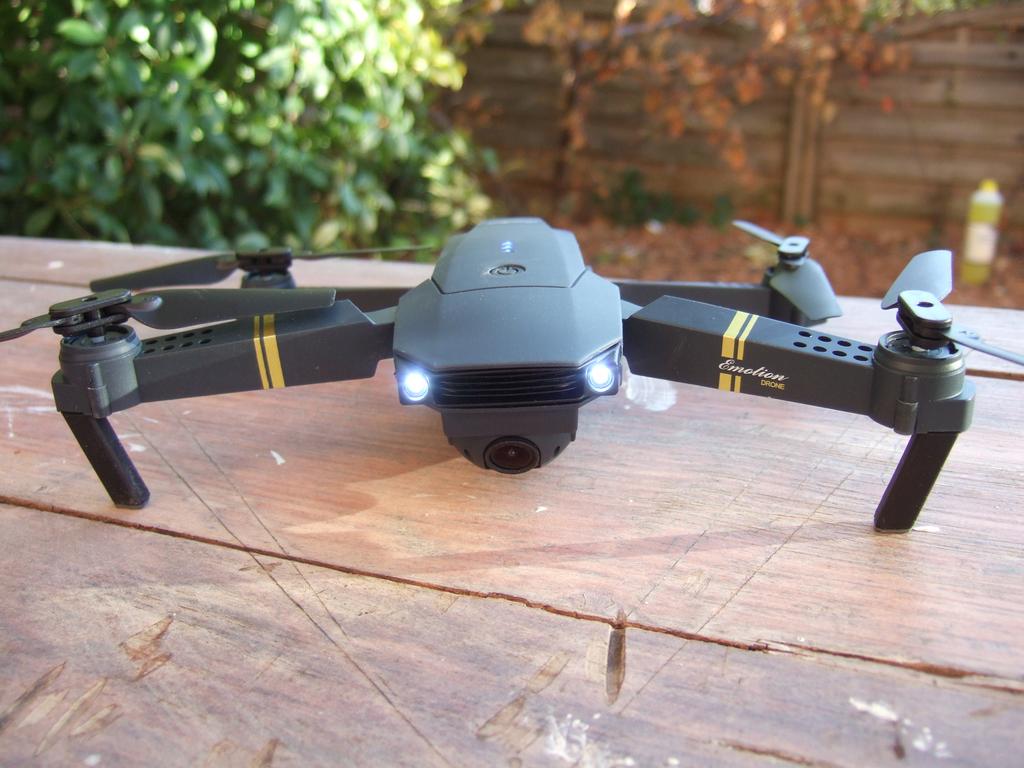 Two two front white front lights are strong, a good point to keep your orientation for LOS flights.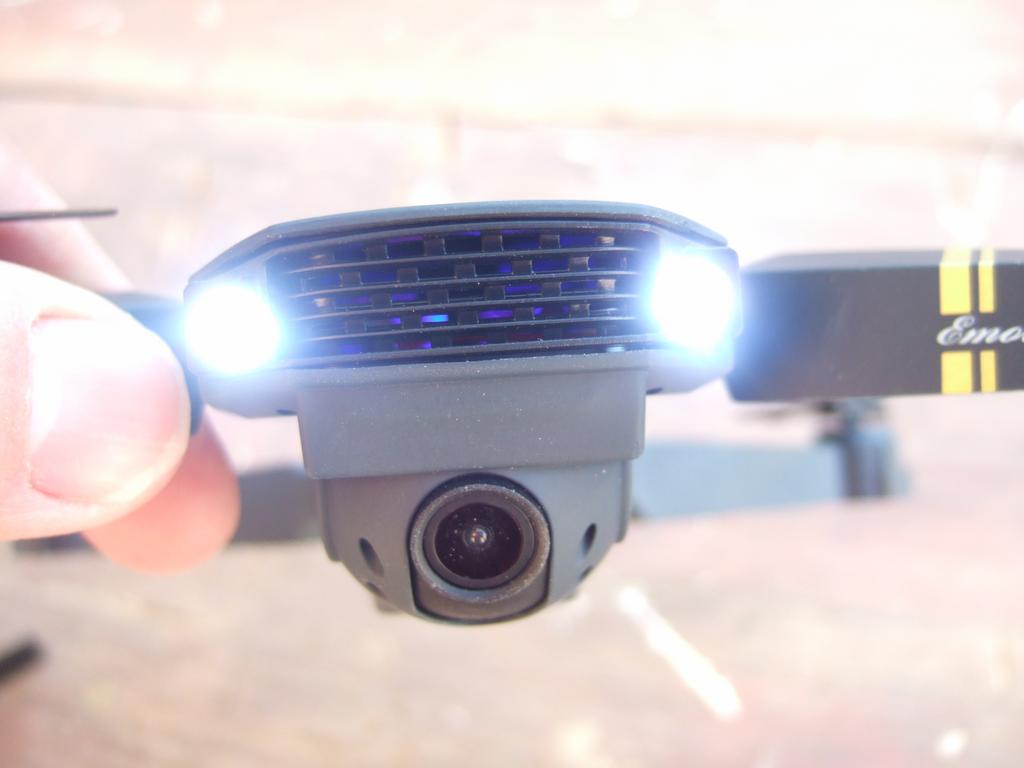 -SIDE VIEW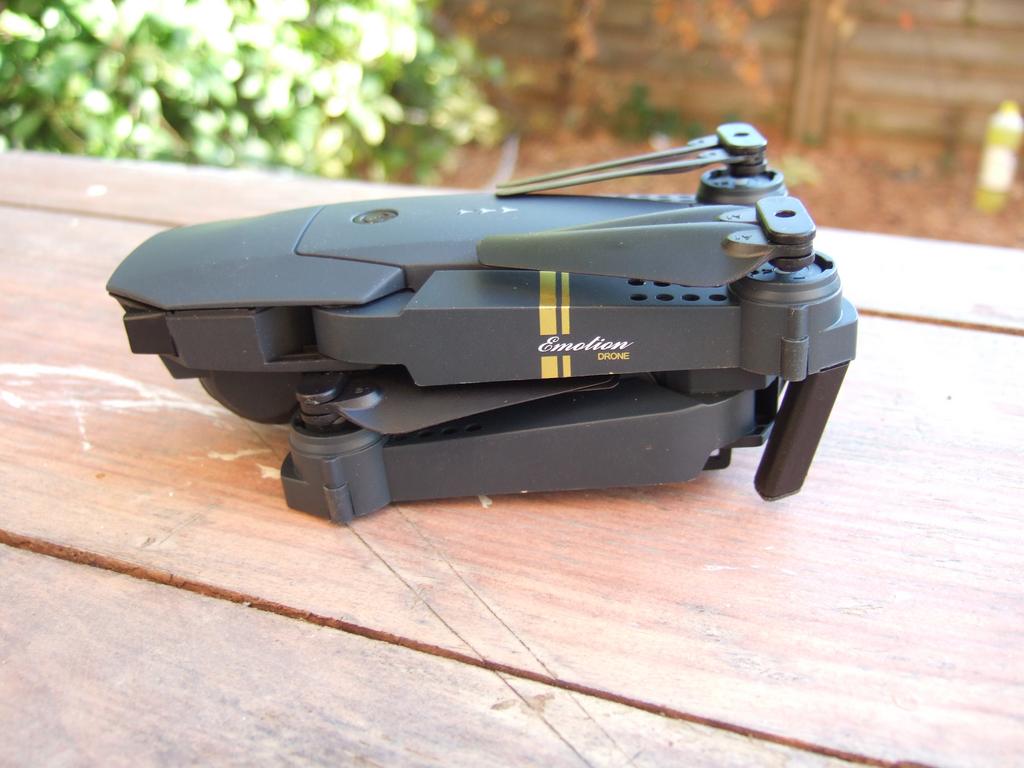 The front motors are installed 2cm higher versus the rear ones.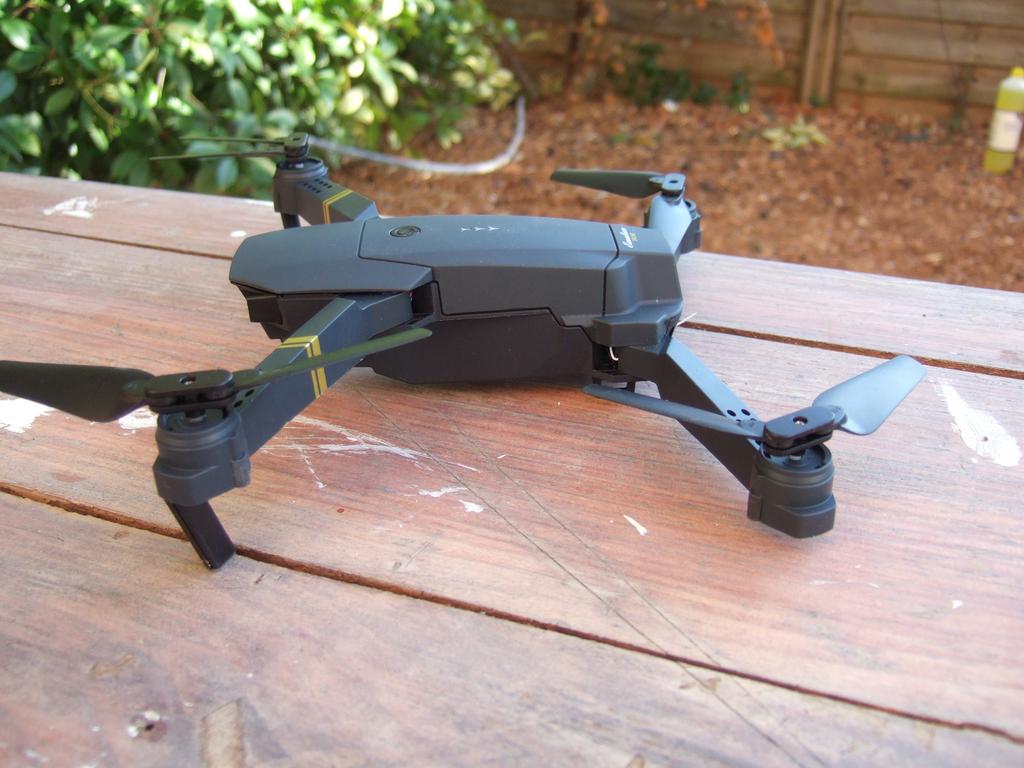 -REAR VIEW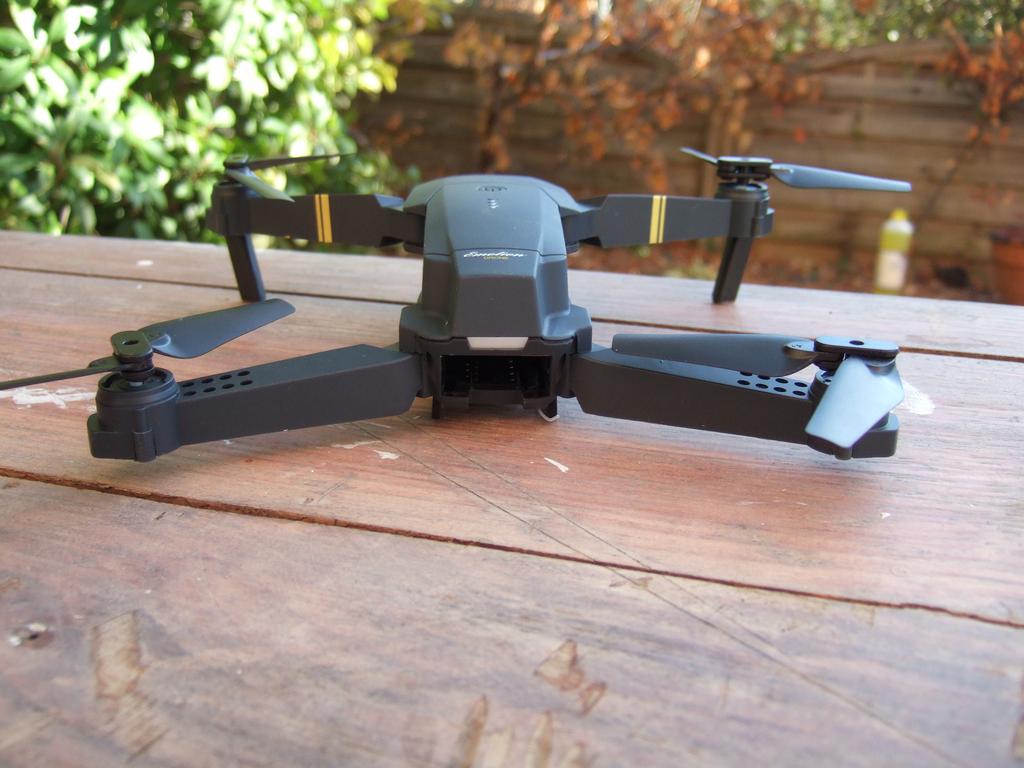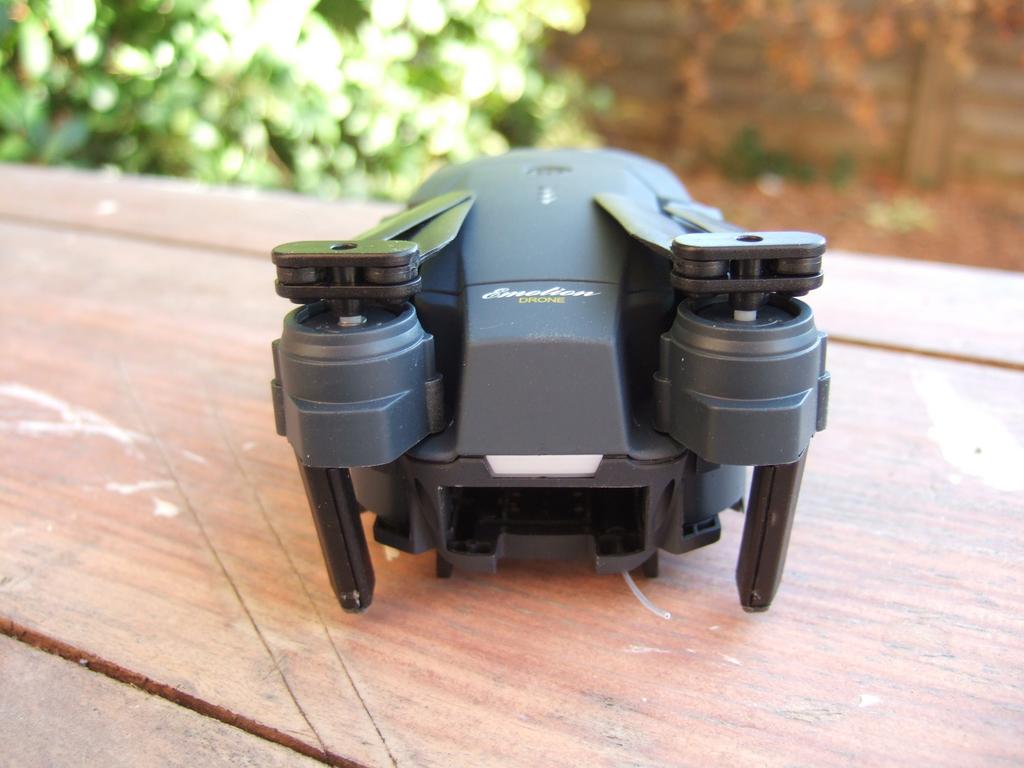 Red light in rear position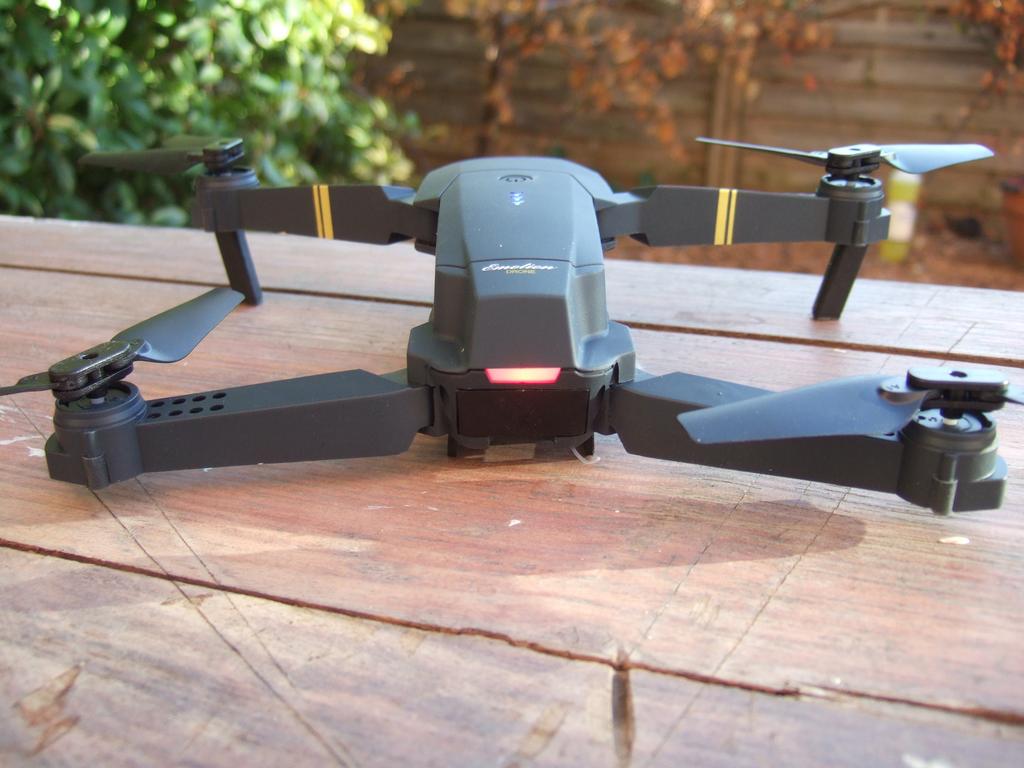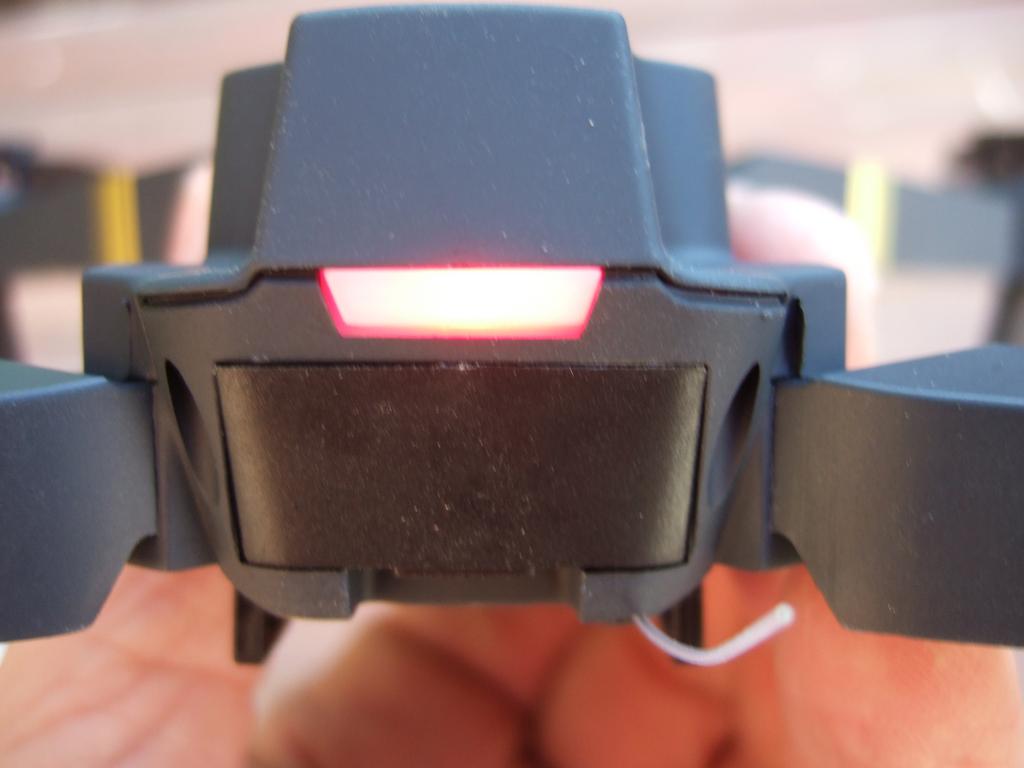 The 2.4G linear antenna associated with the WiFI module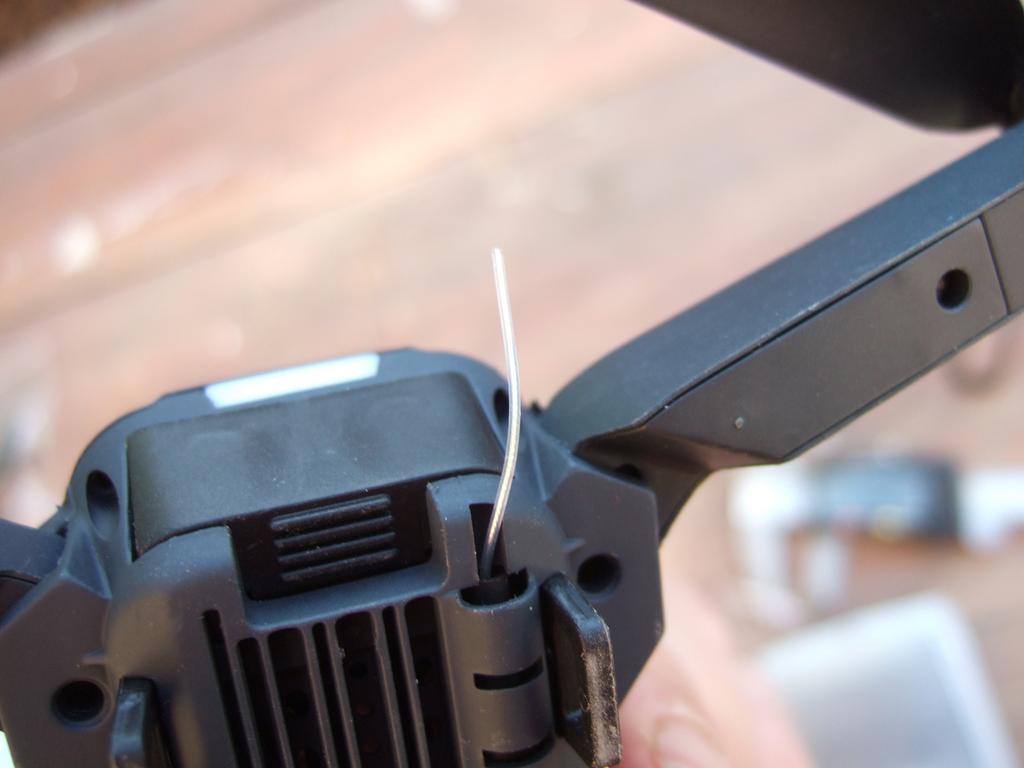 -UPPER VIEW
A unique button can be found. Short press on it to turn on/off the E58.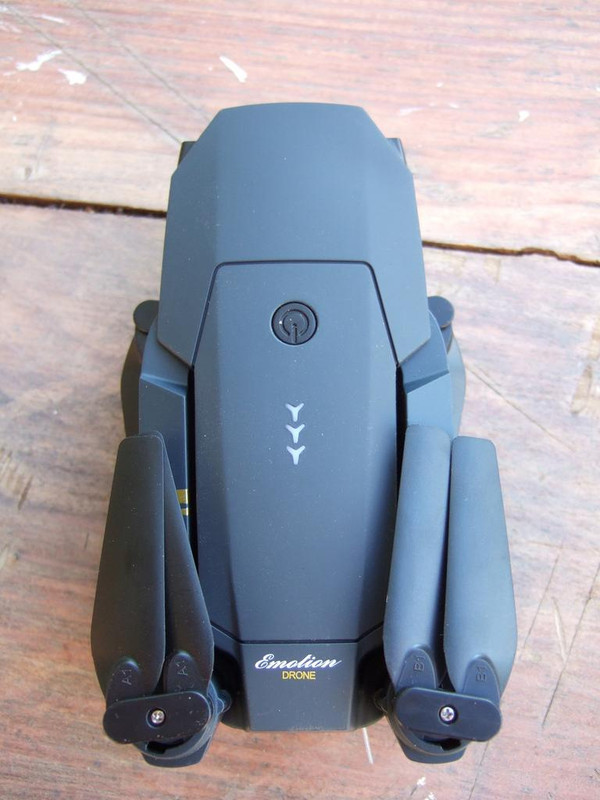 -BOTTOM VIEW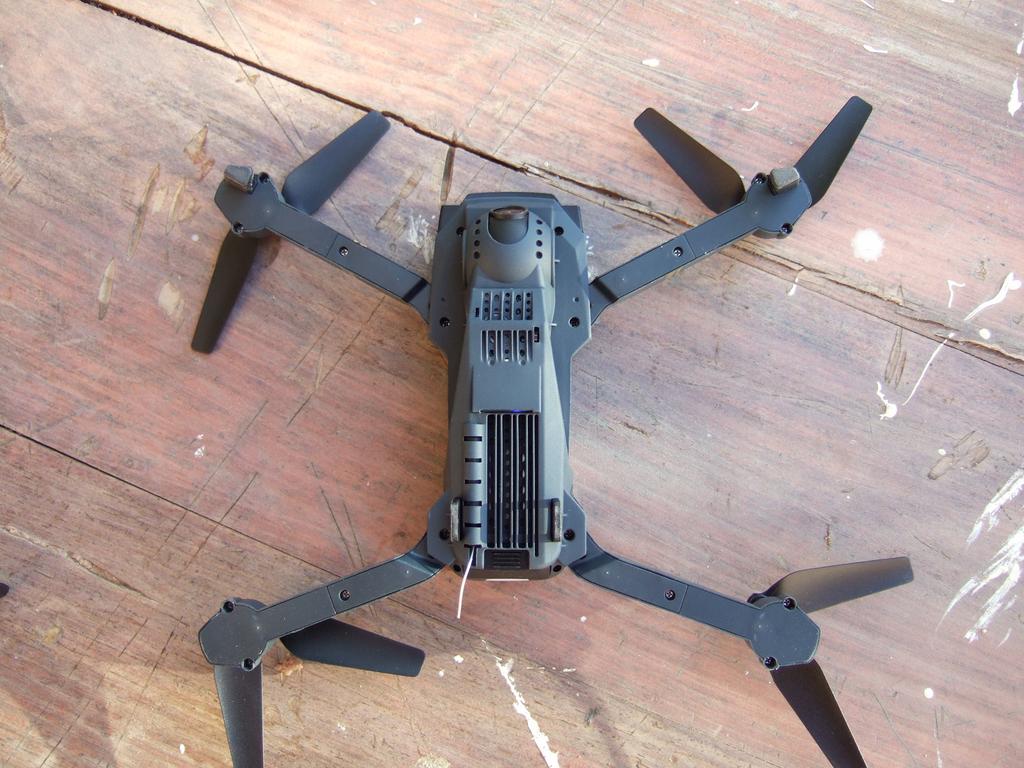 Like the Visuo model, the microSD slot is hidden below. A class 10 is recommanded
When turned on first, the blue light stays solid. Unfortunatly, the associated radio transmitter buttons doesn't work…. You will need to use the Appz to trigger recording. When recording, the blue light will flash fast. When stopped, it will flash slowly.
-WEIGHT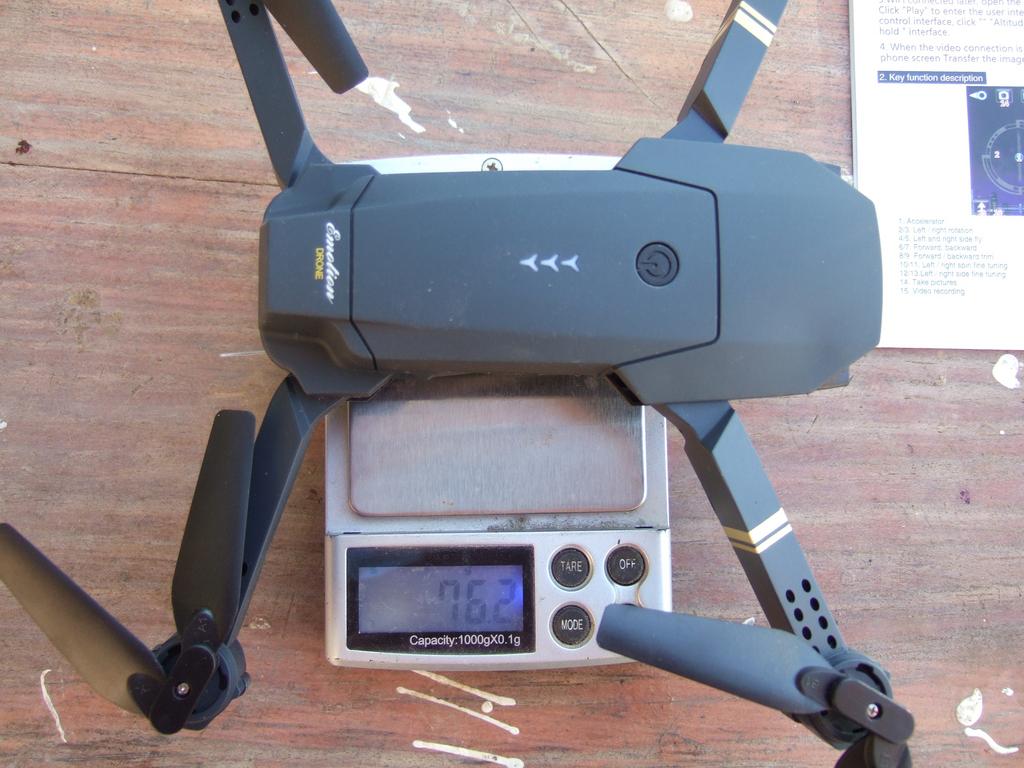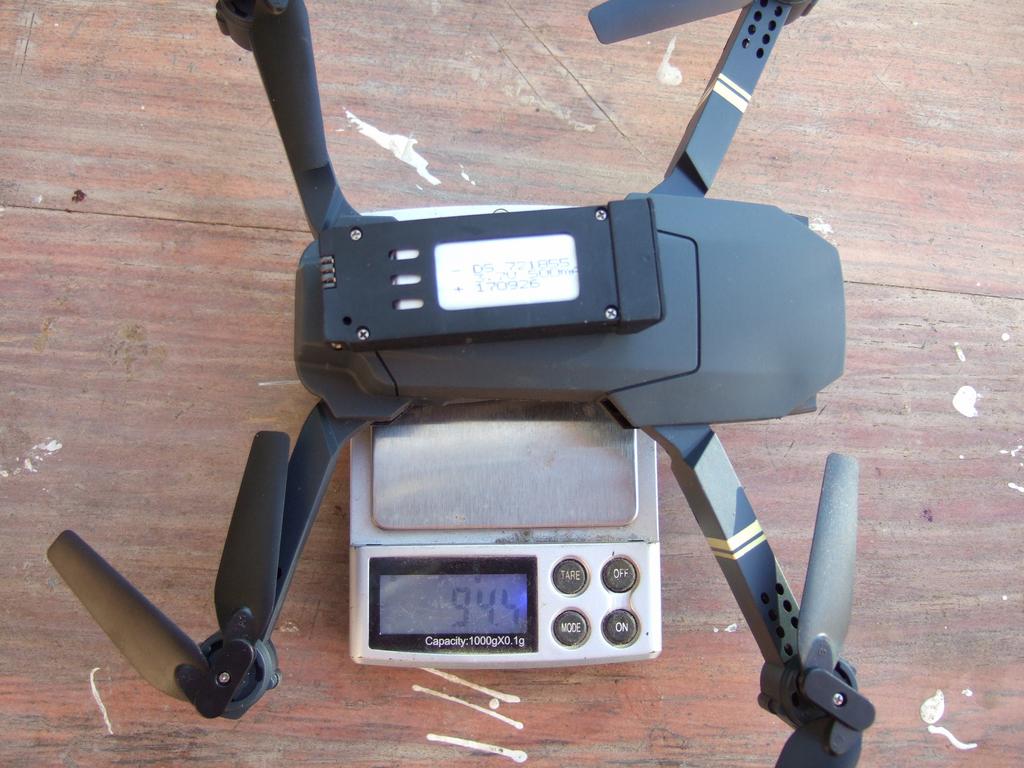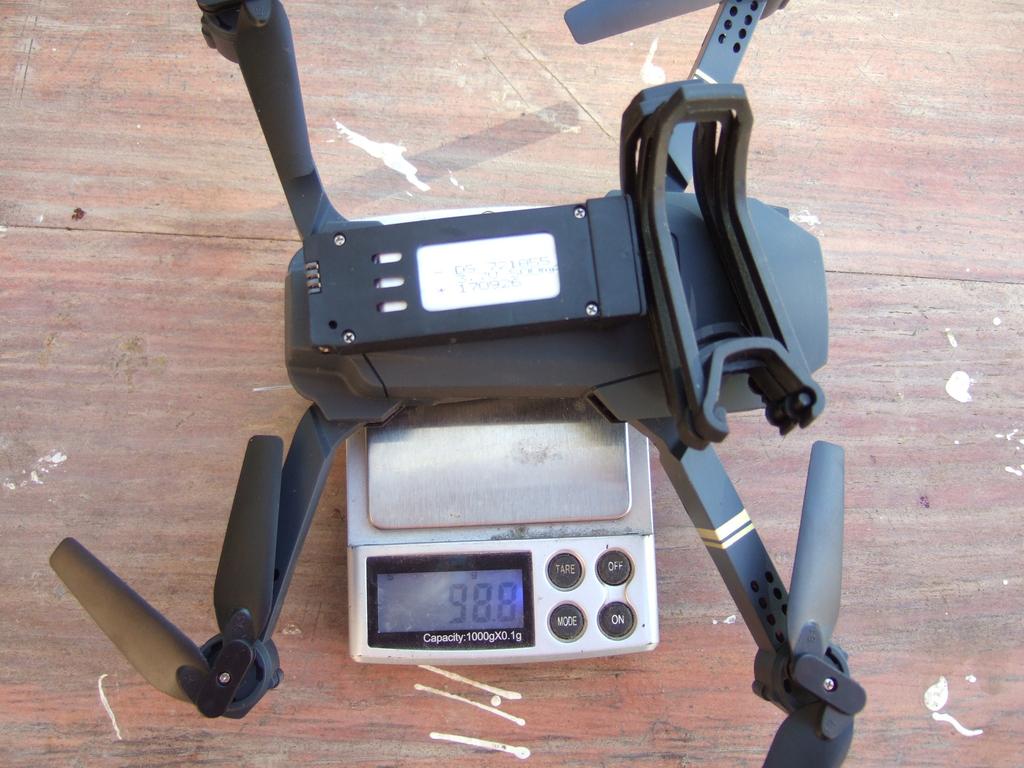 Motors and props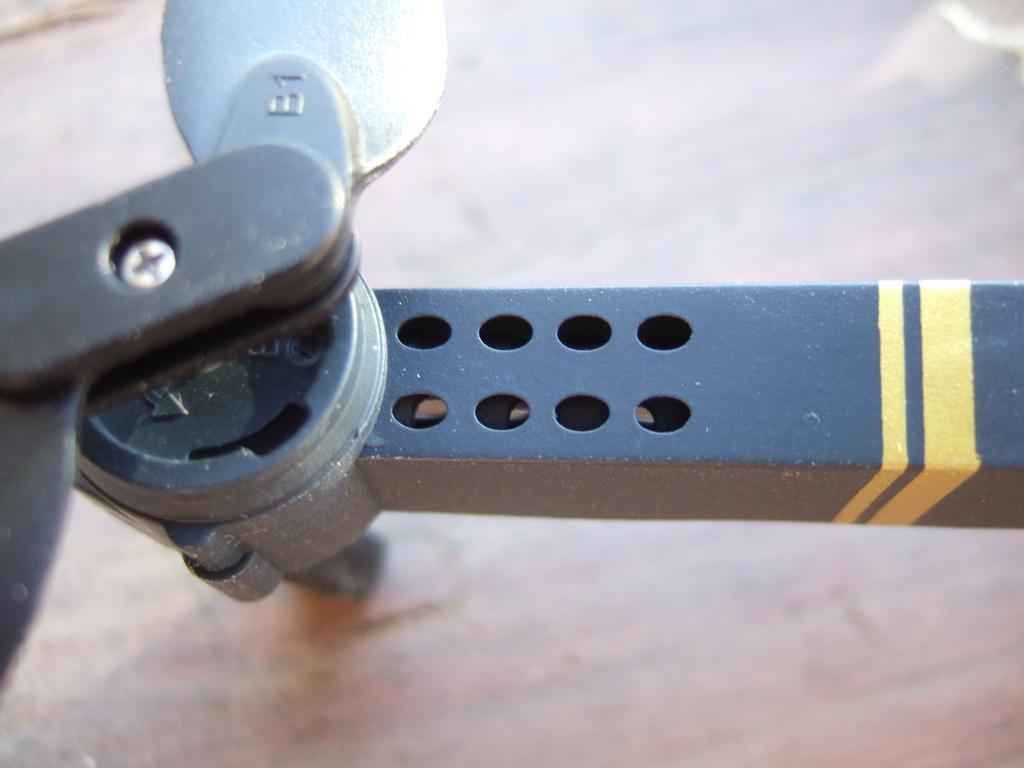 Even props are foldable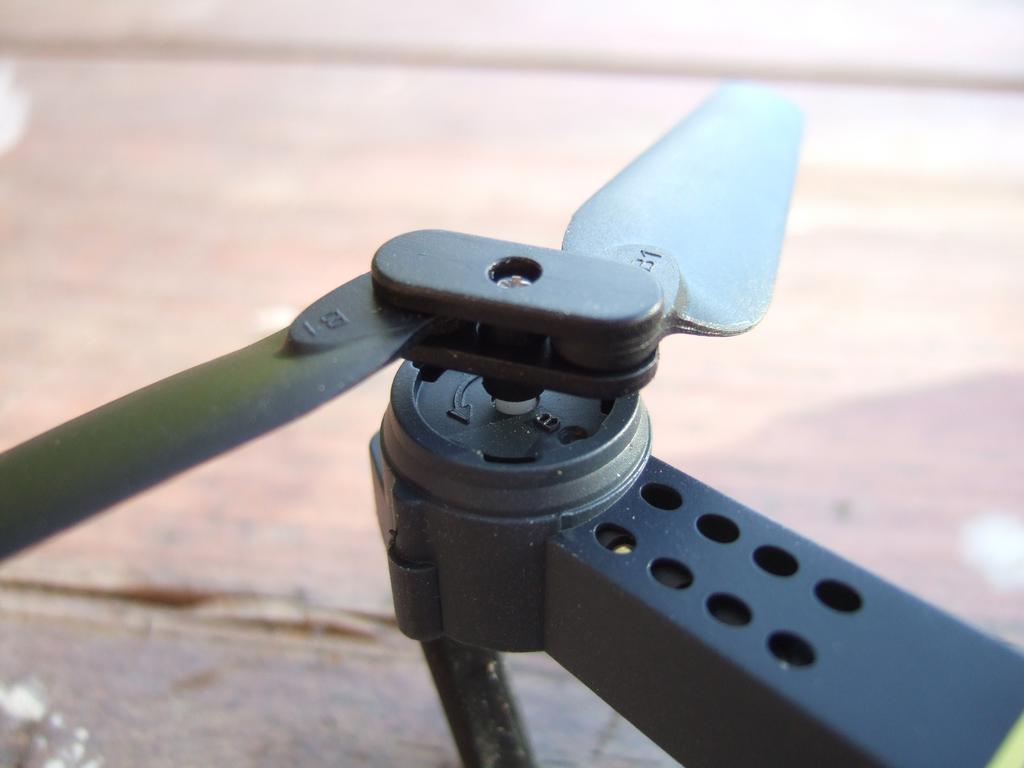 Prop guard must be clipsed individually, no screws required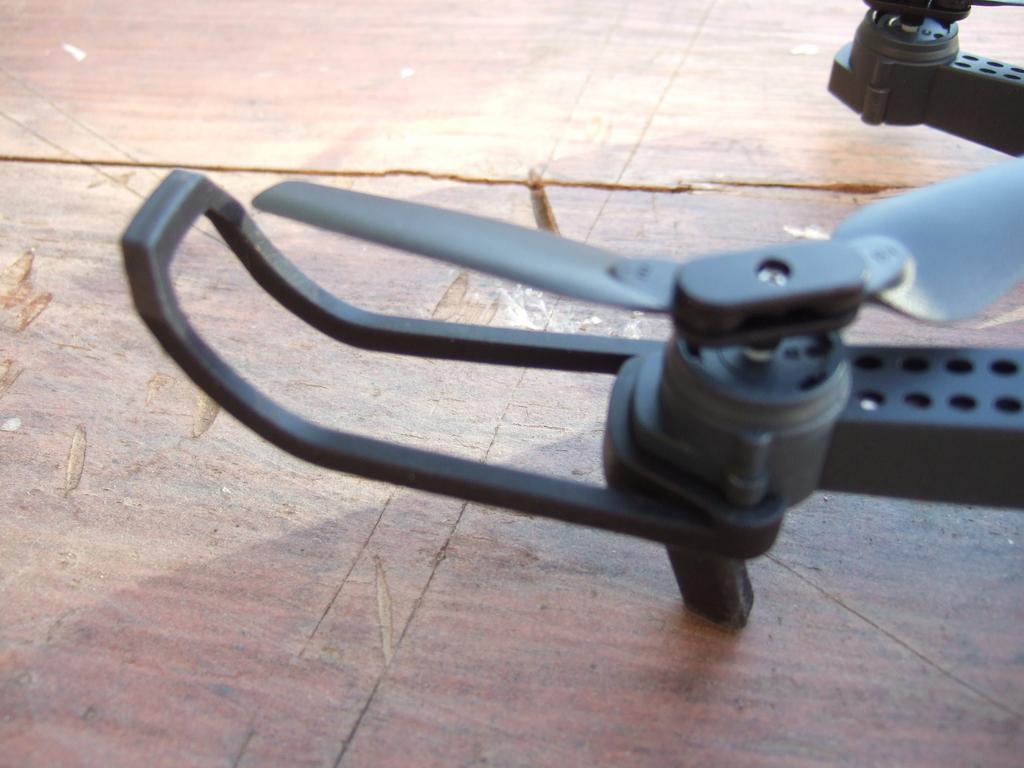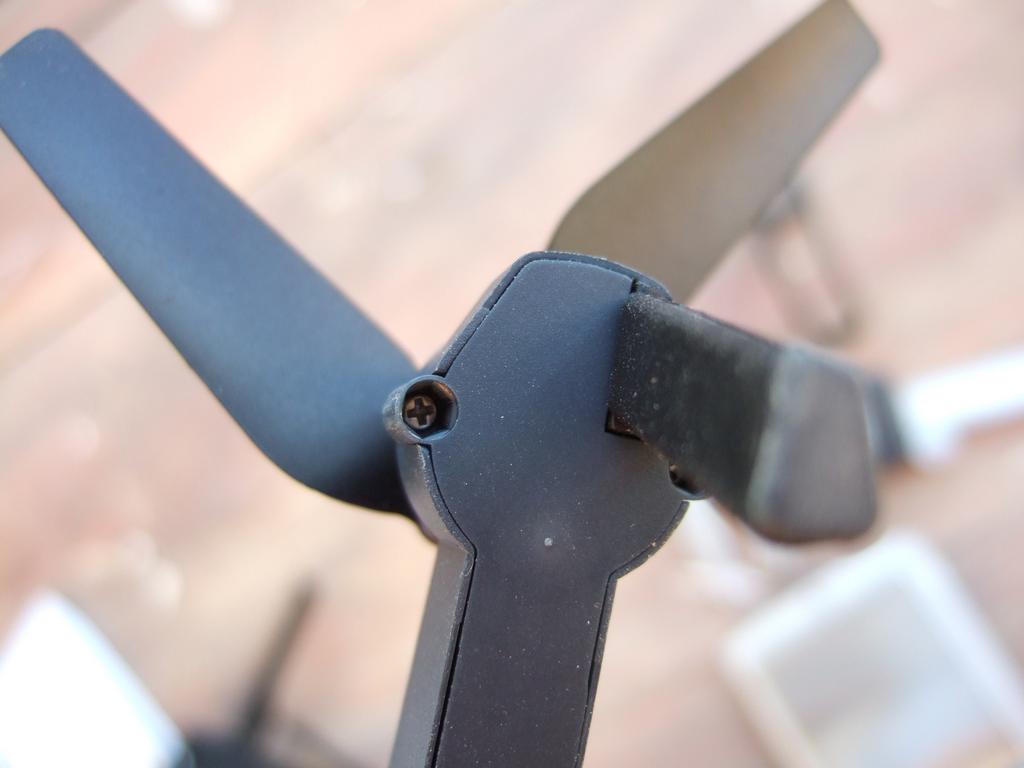 LiPo
A 500mah 1S LiPo model with proprieatary casing.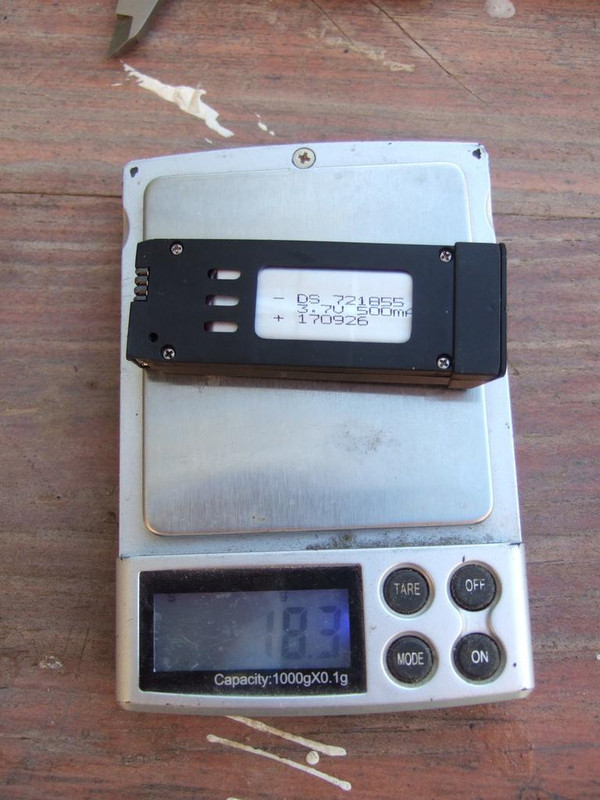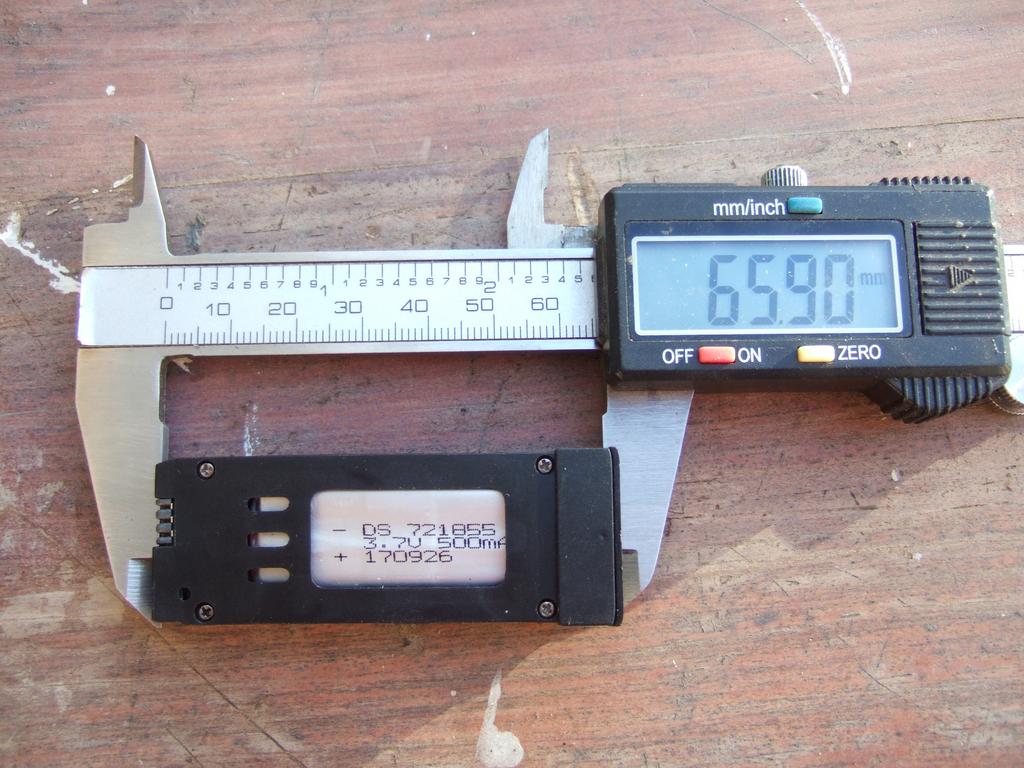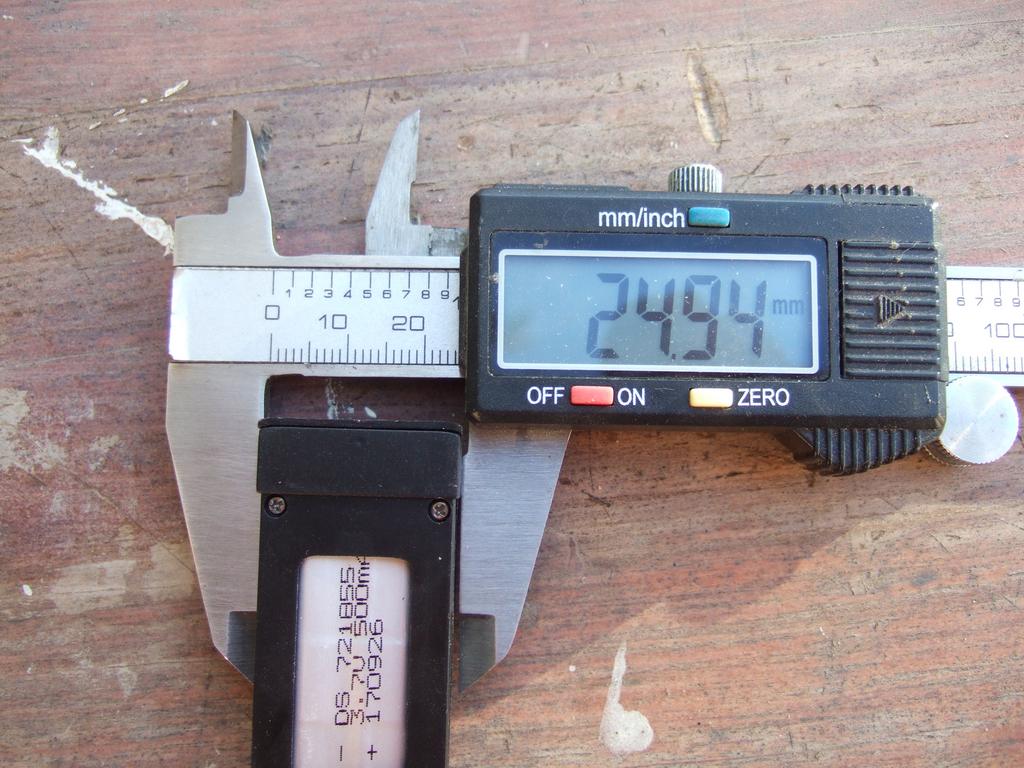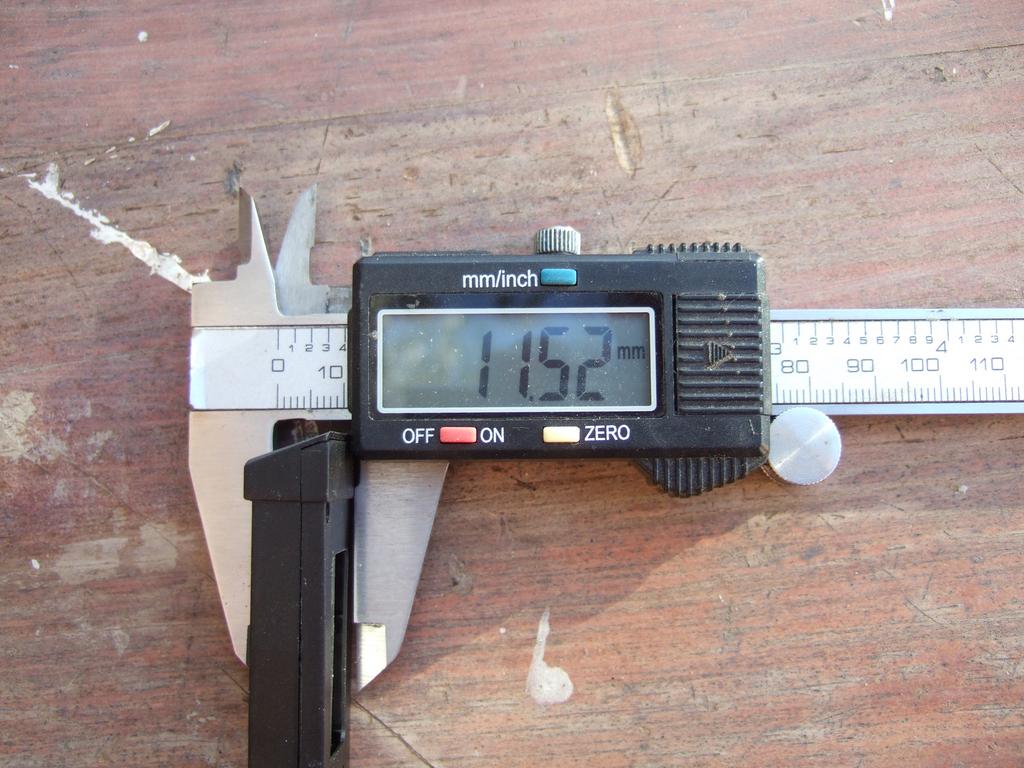 You will need the USB cable to recharge the LiPo via a PC port or a powerbank.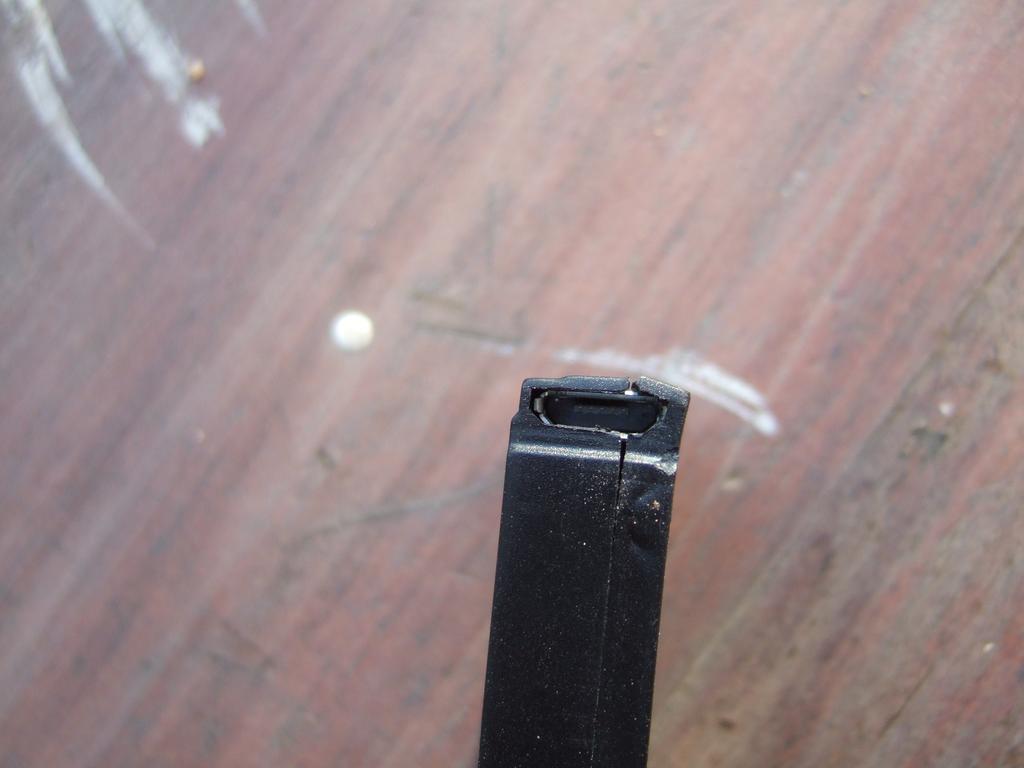 Camera module
Good news a 120 degrees Lens is installed but as you can notice, even in upper position, the camera still targets the ground with a nominal angle of -15 degrees.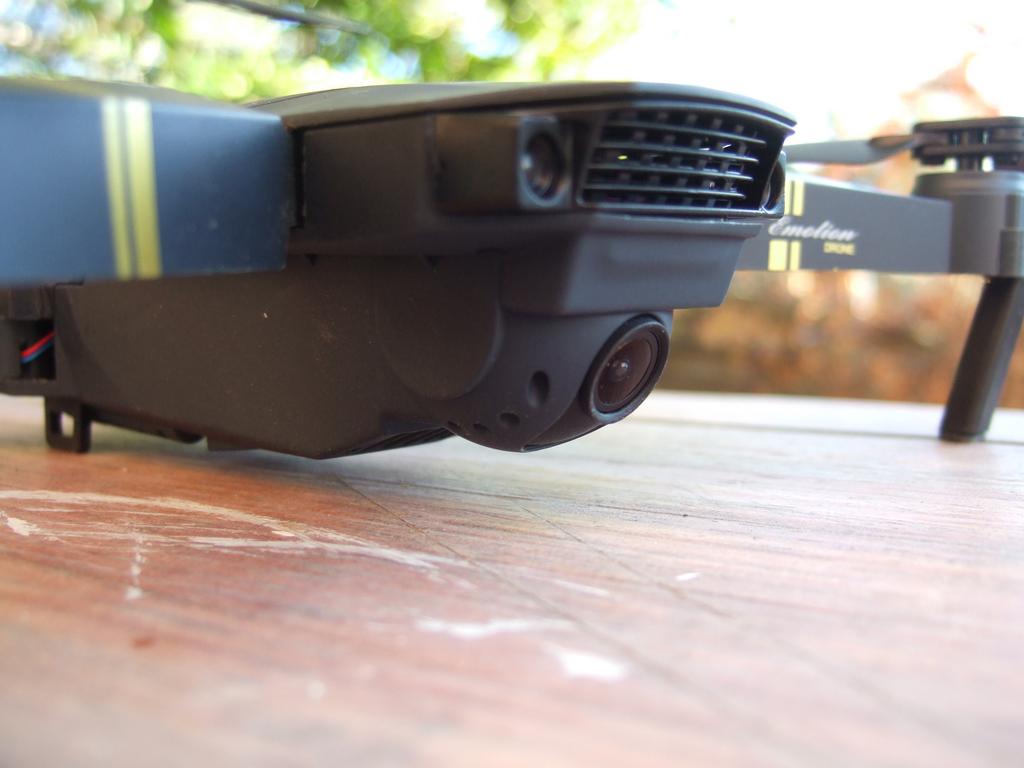 In maximum position, you can point directly vertically.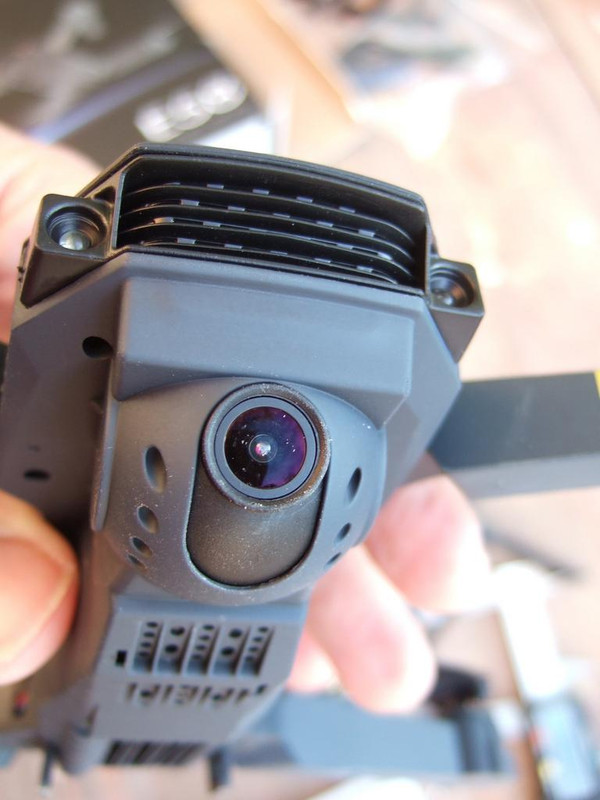 A raw sample video. Results are relatively jellofree.
According the media info, the frame rate is none-constant… win a minimum of 5fps and a max of 20fps.
Disassembling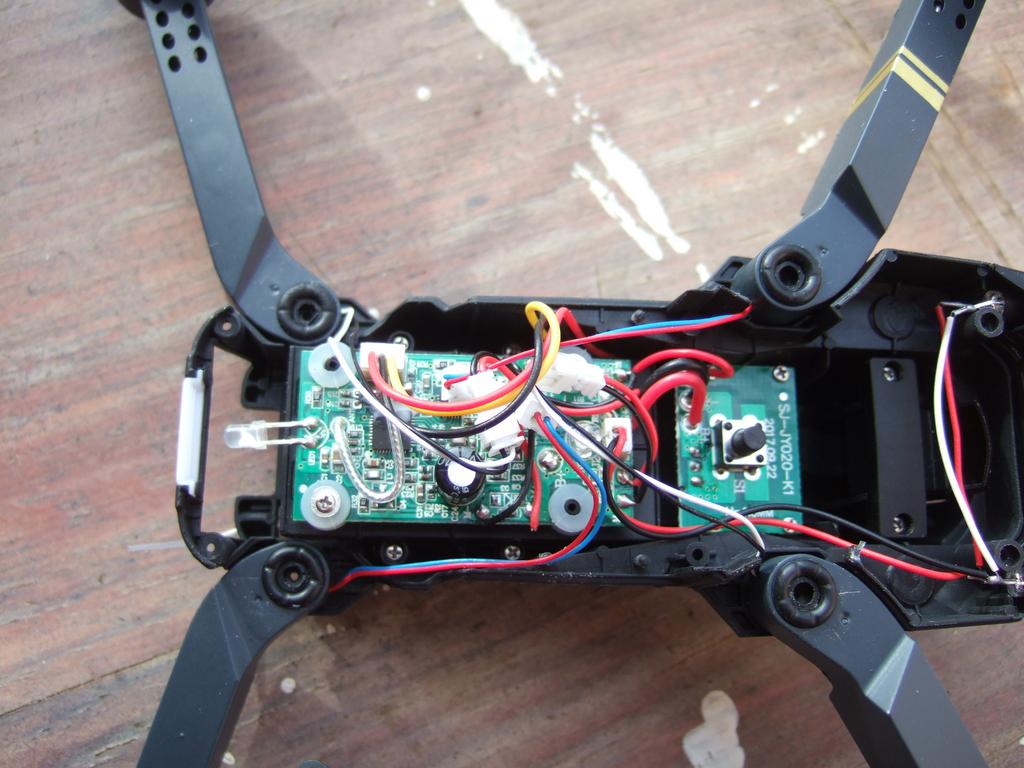 A PANchip 159 2-in-1 MCU-RF chip is here. It's not a super news for a future radio protocol attempt because SPI data can't be intercept directly.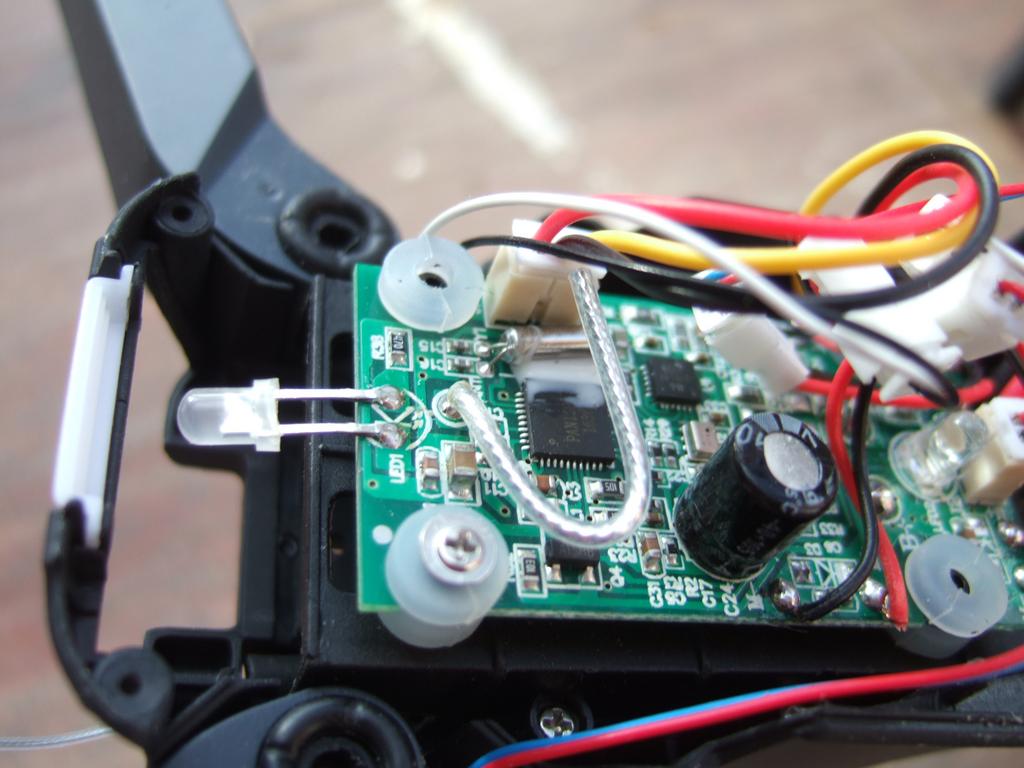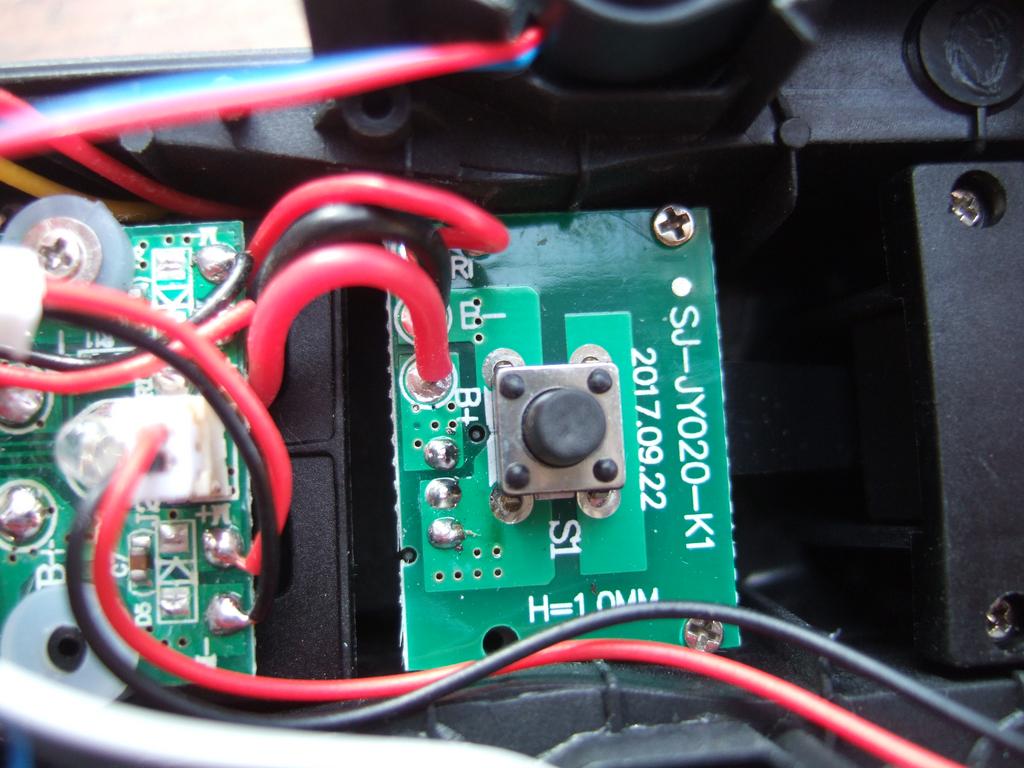 Transmitter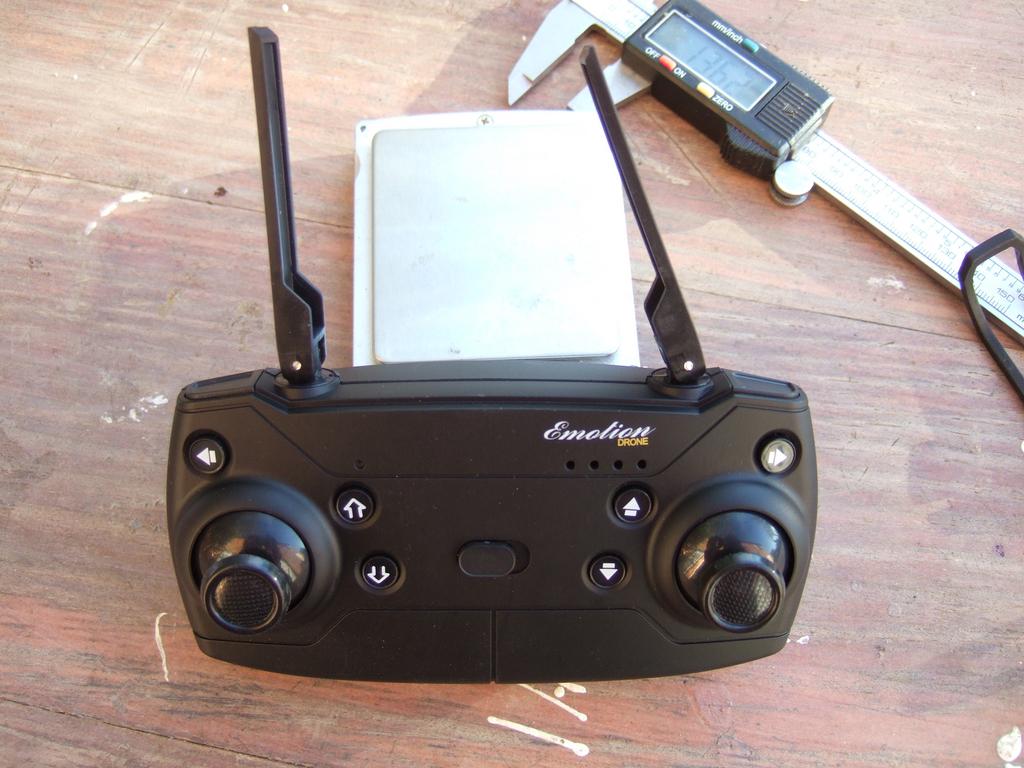 There are also two buttons for an auto-take off/auto landing. When auto-take off, the machine clips around 1.5m high. During the auto-landing procedure, you can still control the pitch & roll of the machine.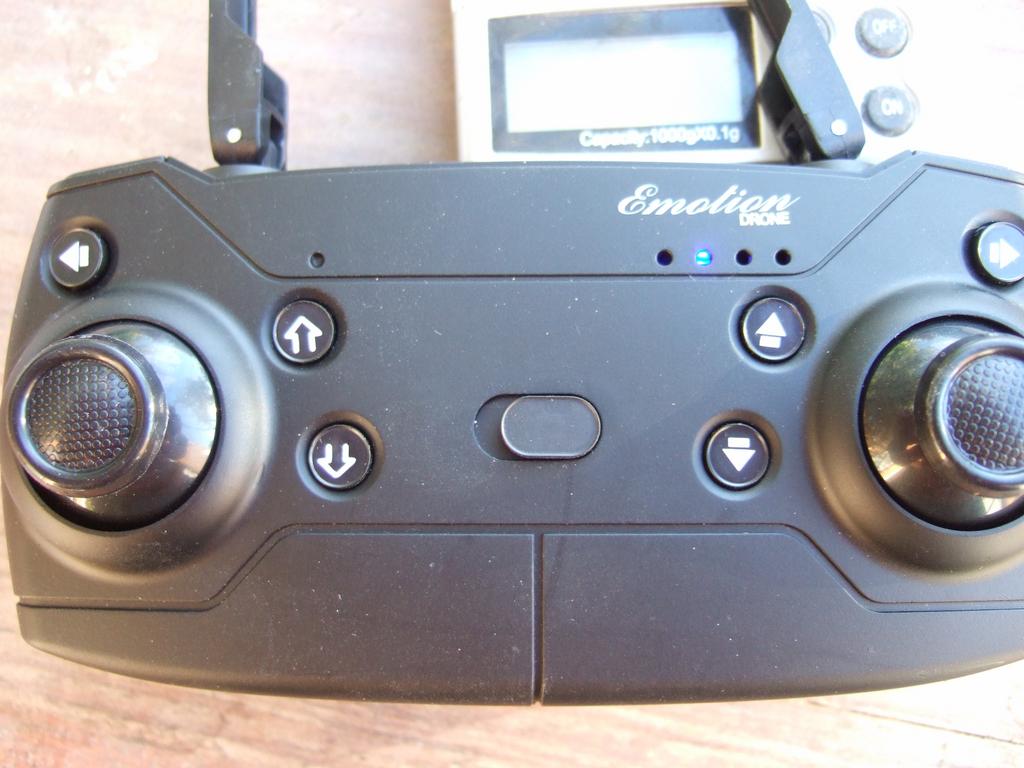 3x AA batteries are required to feed the transmitter. Ni-Mh batteries are working.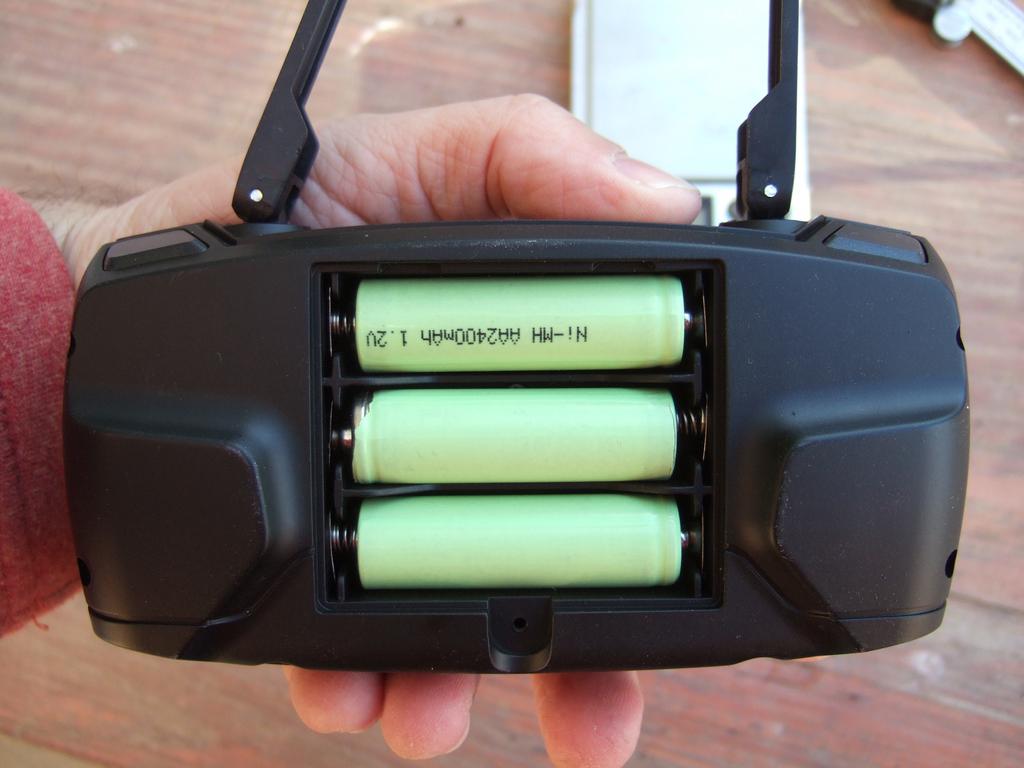 A maximum of 5.5″ smartphone can be installed. A drawback, latteral buttons can be blocked when installed on the phone holder.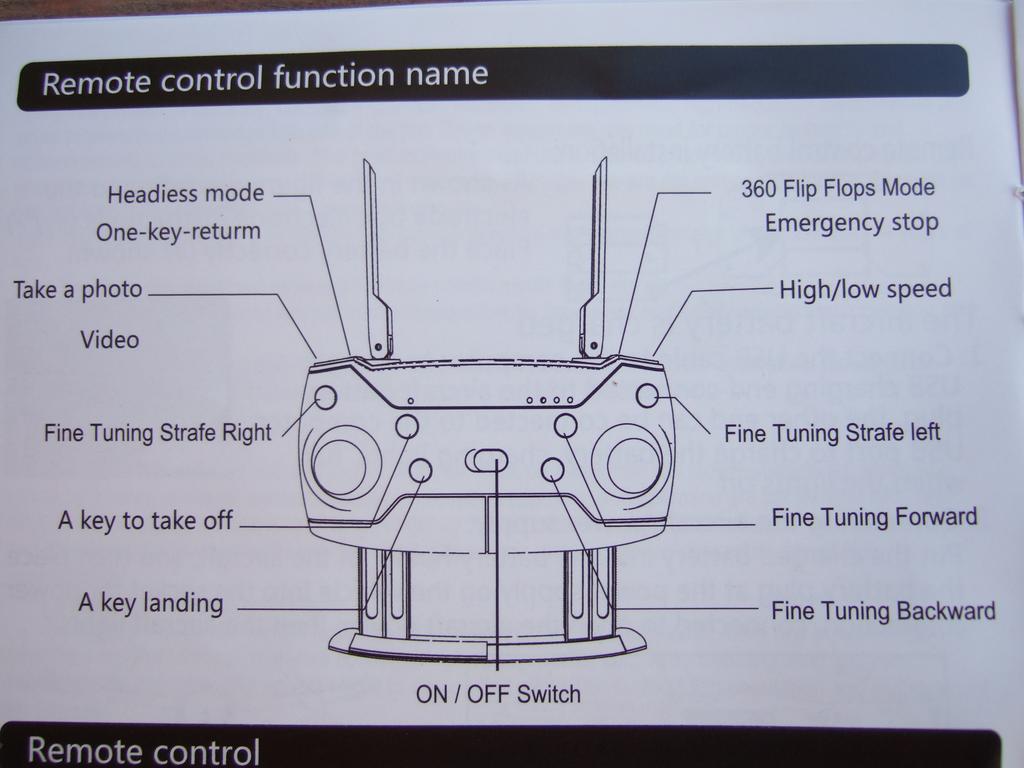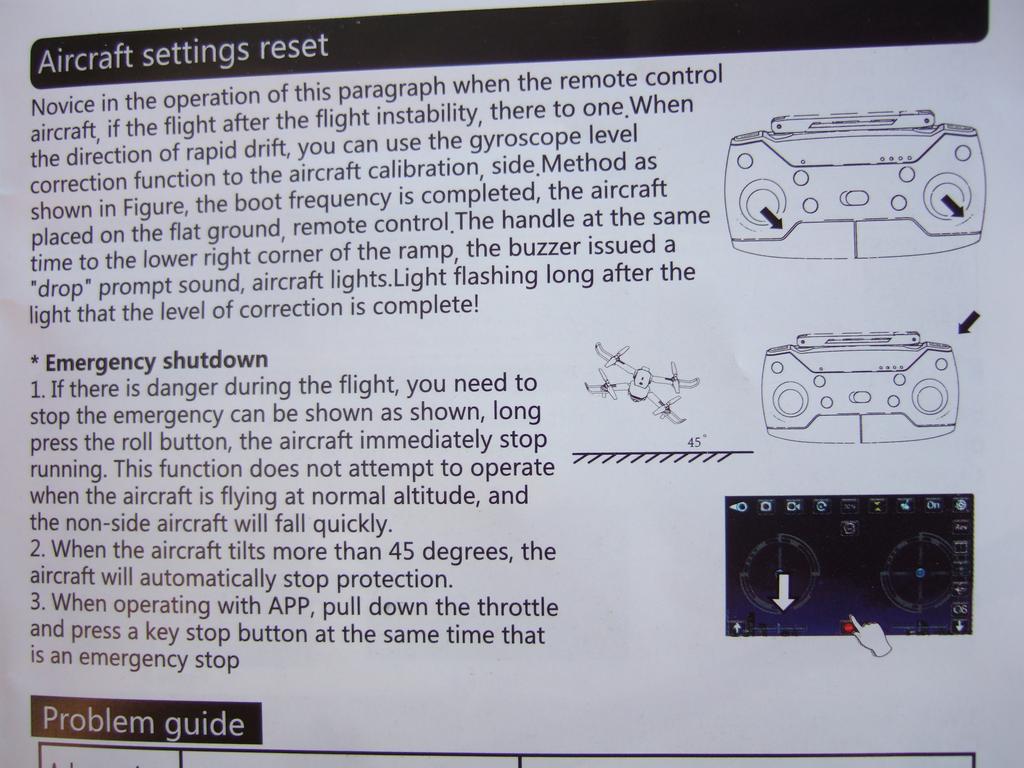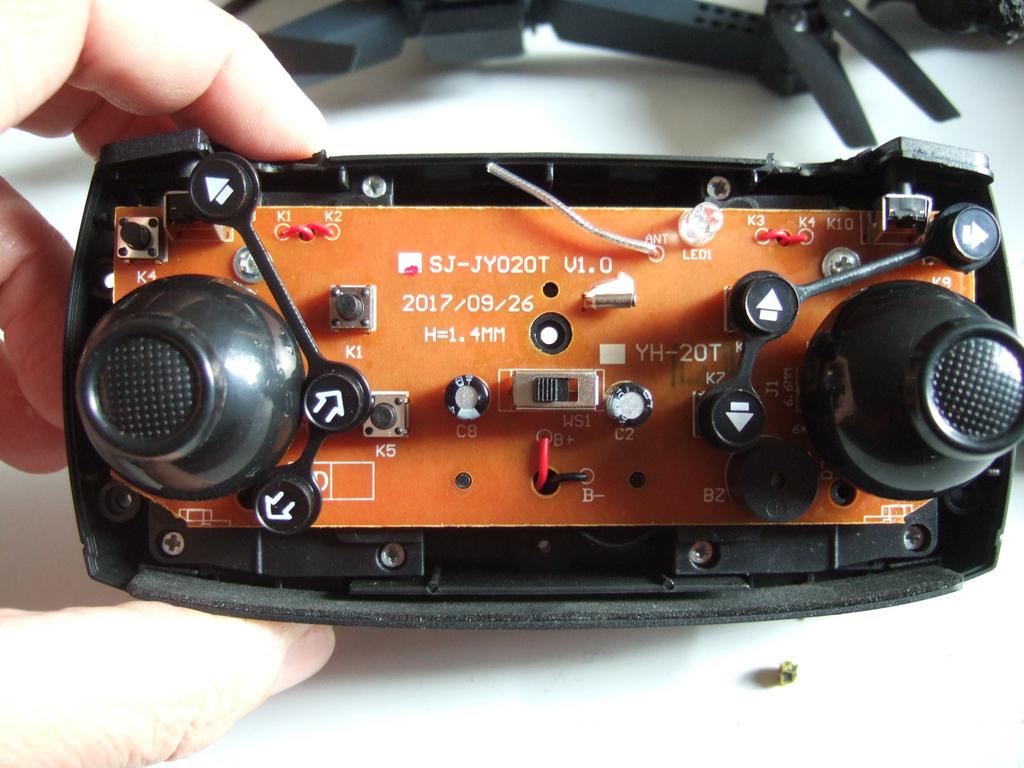 UNBOXING, ANALYSIS AND DEMO FLIGHT
The machine flies well and smooth and the three speed modes are very well tuned for both indoors and outdoors applications. The machine can handle pretty well a small wind. I am positively surprize by the quality of the 720p recordings for a such cheap toyquadcopter. Results are now similar to those hubsan H502E ones. Of course I would prefer a perfect 30fps for smoother shootings… probably it will comes in the next generation of machine with a more powerfull VCU chip but Eachine E58's results start really to be interesting and not bad for a first flying video machine.
I deeply regret the non possibility to trigger camera recording directly from the radio. It means you will need at least a smartphone to shoot videos. What a pity also than the camera lens orientation can't be at least install perfectly horizontally. A easy mod can probably fix the problem by enlarging the camera bay. The control range is good (> 40m) but first WiFi breakups will appear from 20-25m. It will also depends a lot of your smartphone WiFi device. The flying duration is pretty good, a good 6min while recording. The Eachine E58 is also sold with a 1, 2 or 3 LiPo bundle.
CONCLUSIONS
Probably one of the best 720p WiFI camera available in the WiFi toyquadcopter area with a nice wide Field of View, good color rendition and good light sensitivity. The machine E58 flies also pretty well well tuned. No real drawbacks can be noticed except maybe the non-possibility to tune the lens orientation with a positive angle more adapted with formward mouvements. I guess within the next 6-12 months, we will have full 30fps 720p (maybe 1080p) builtin WIFi camera module. The E58 can be recommanded as first WiFi toyquadcopter for basic 720p recording while checking the captured scence in real-time thanks to the 720p WIFi feedback.
PROS
+ Stable machine
+ Well tune speed modes
+ Good 720p camera with precise color
+ Strong white front light
+ Silent
+ Good flight duration (~6min)
CONS
– Can't ajust lens orientation perfectly horizontally
– Camera triggering only available from the Appz
– Only 2 spare props
– Phone holder blocking latteral smarphone buttons
– Proprietary battery
– YaP (Yet another Protocol)
This quadcopter have been courtesy provided by Banggood in order to make a fair and not biased review. I would like to thank them for this attitude.
You can find it actually for 46USD at https://www.banggood.com/Eachine-E58-WIFI-FPV-With-2MP-Wide-Angle-Camera-High-Hold-Mode-Foldable-RC-Drone-Quadcopter-RTF-p-1212232.html