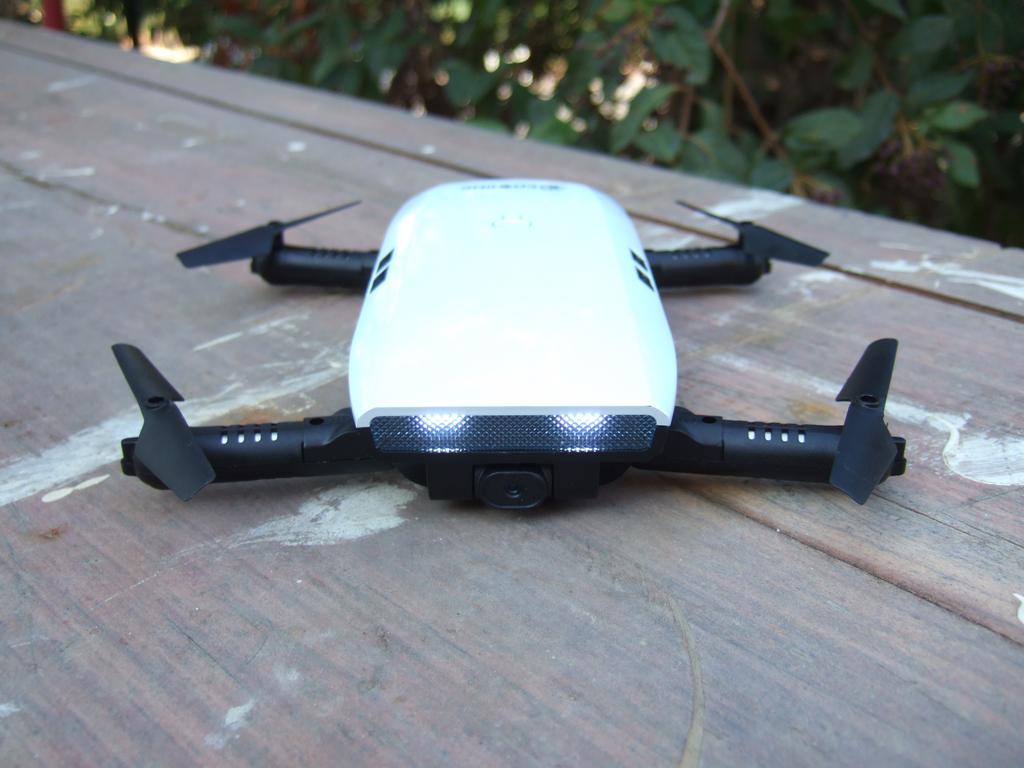 INTRODUCTION
The Eachine E56 is a new basic WiFi brushed quadcopter with foldable arms "à la" Zerotech Dobby/DJI spark. Versus other Eachine E5x's serie, we have as novelty a 720p WiFi FPV camera module for a more precize video feedback and a new type of remote where the pitch and roll are controlled via a builtin IMU-gravity sensor integrated in the radiocommand. Let's discover this basic WIFi camera machine dedicaced for beginners.
BOX CONTENT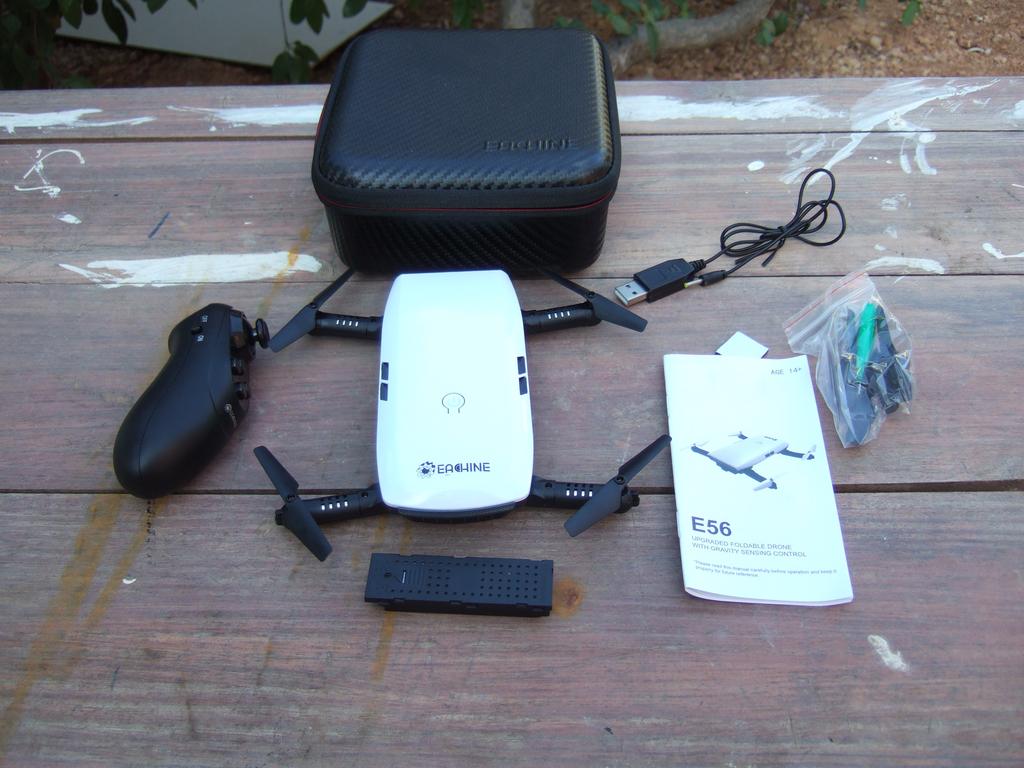 + 1 x Eachine E56
+ 1 x Transmitter (using 2xAAA batteries not included)
+ 1 x 500mAh 1S proprietary LiPo
+ 1 x USB charging cable
+ 2 x Spare props (2 CW, 2 CCW)
+ 1 x Screwdriver
+ 1 x Instruction manual (English)
The E56 comes with a nice transportation bag… a nice gift for such cheap quadcopter machine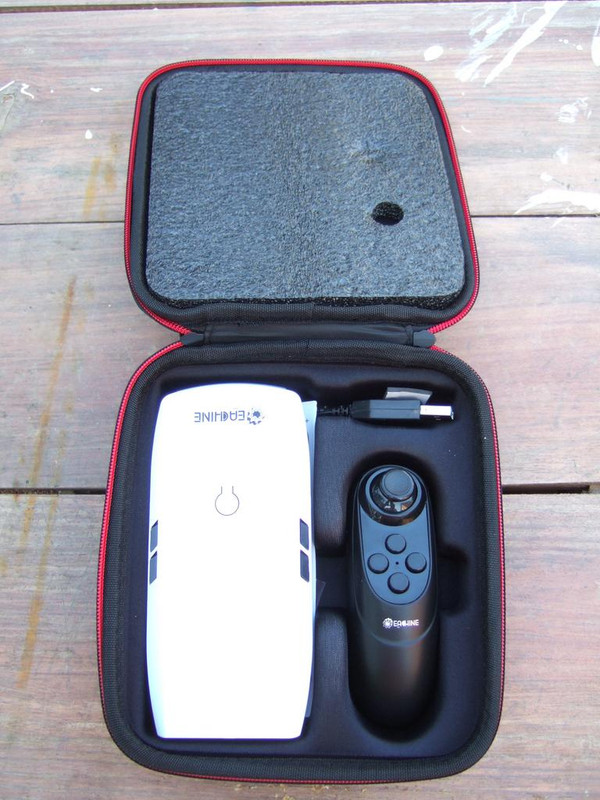 OVERVIEW
Important, the appz "EACHINE FLY" directly available in Google play is not working. You must QRscan the one given in the instruction manual.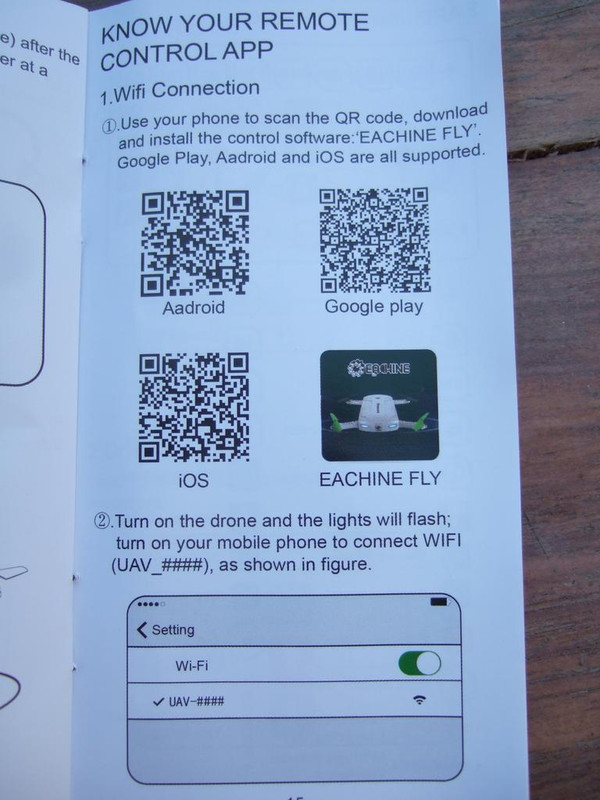 -FRONT VIEW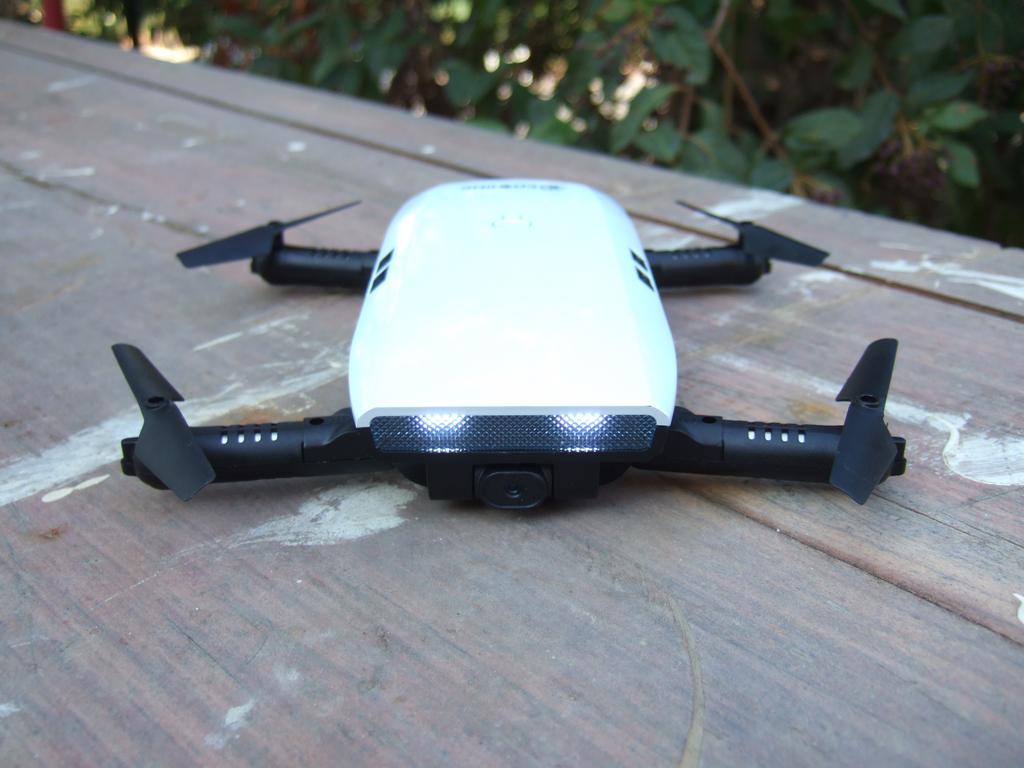 When folded, the E56 is compact and easy to park in the transportation bag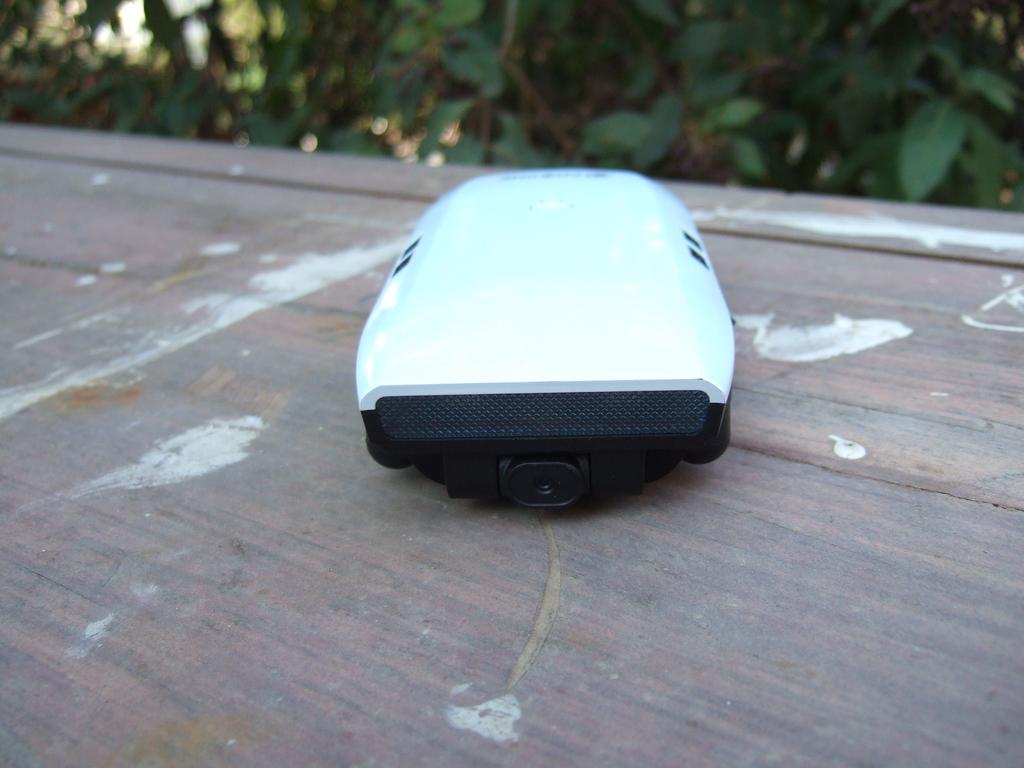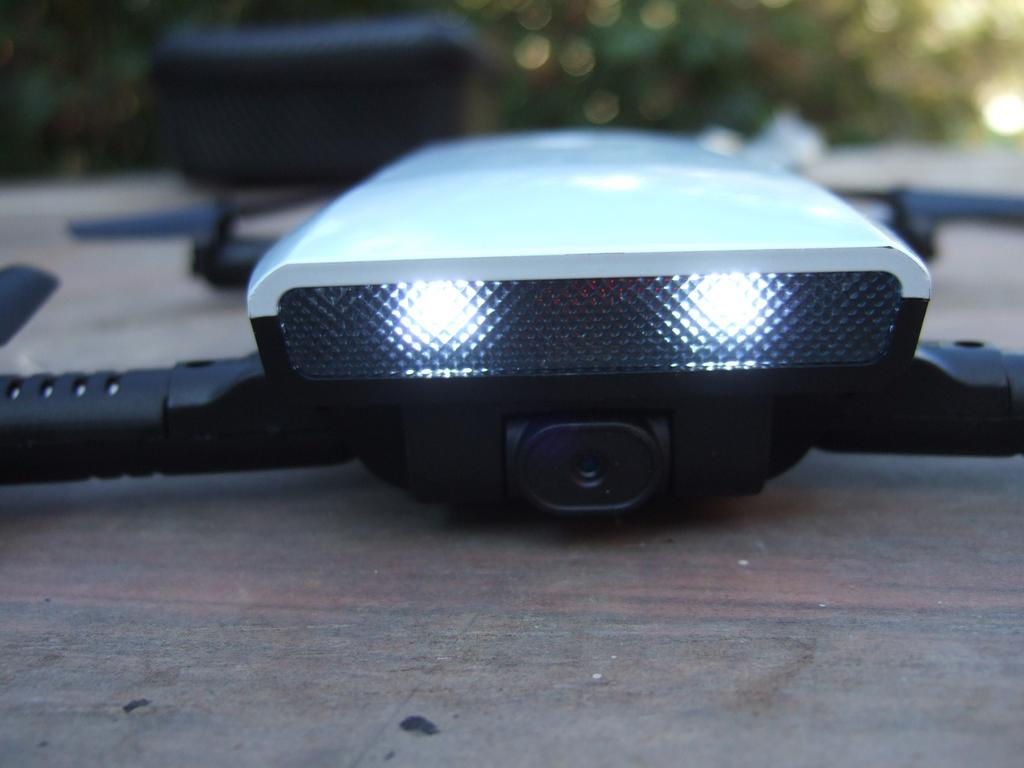 -SIDE VIEW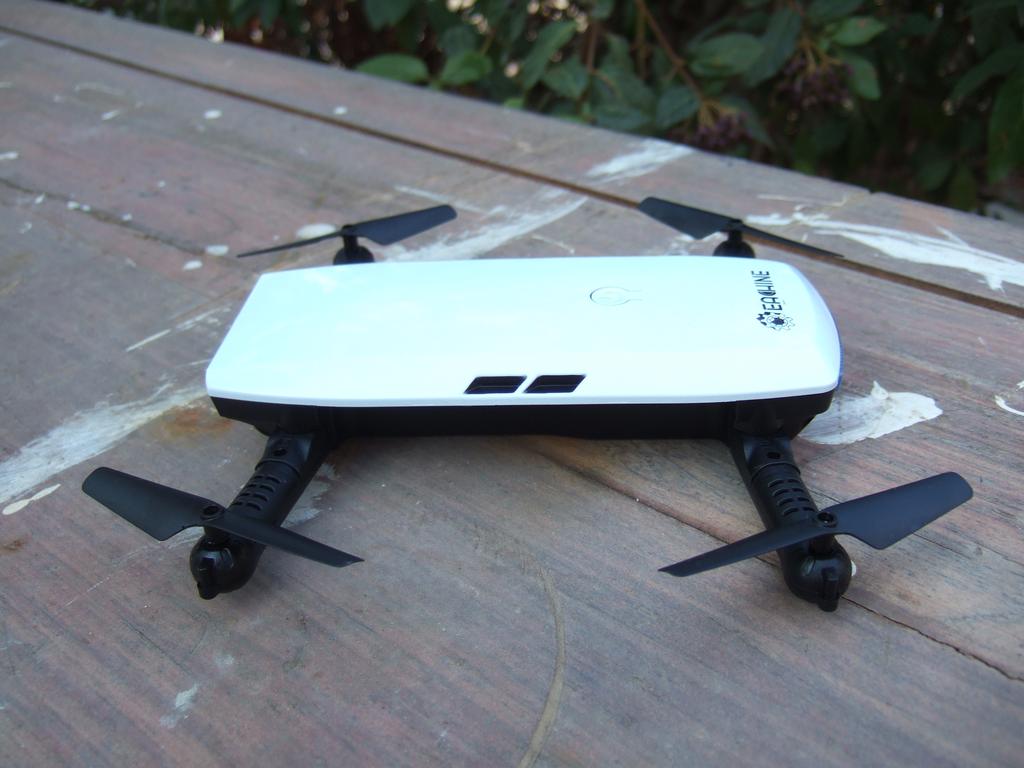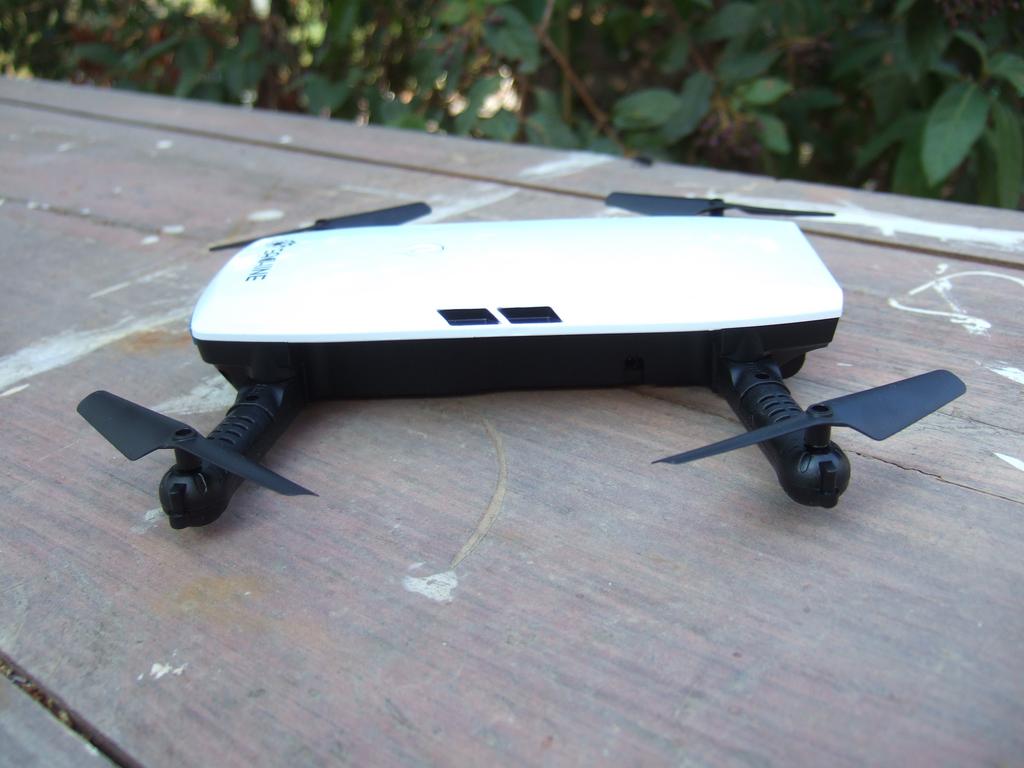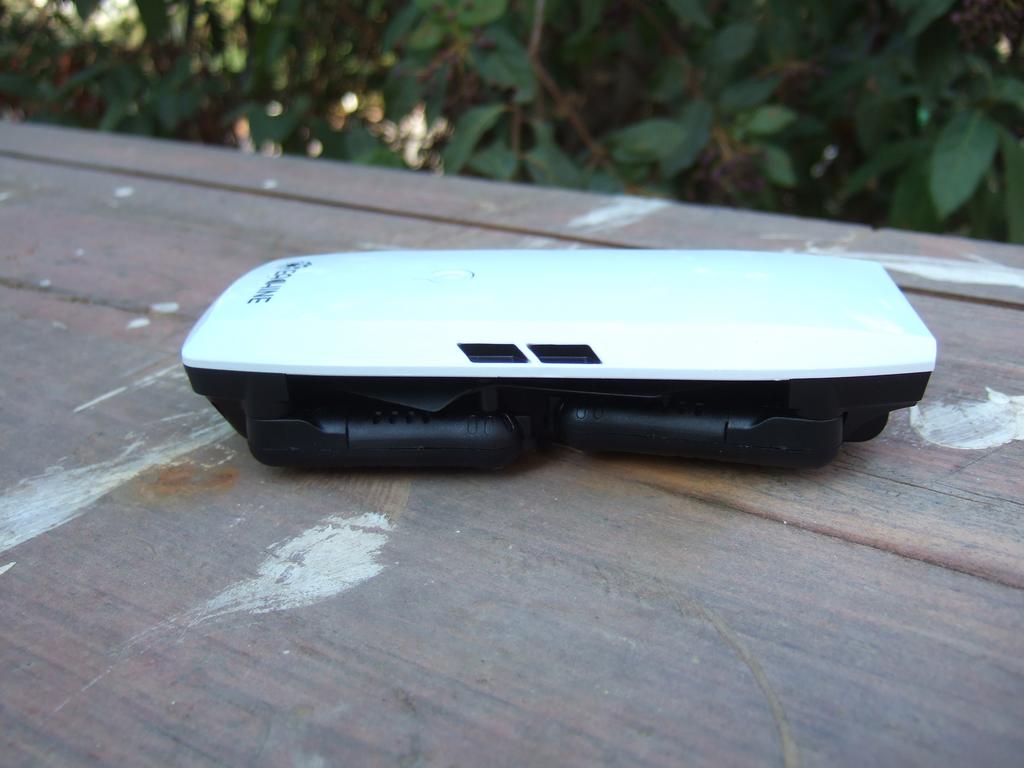 -REAR VIEW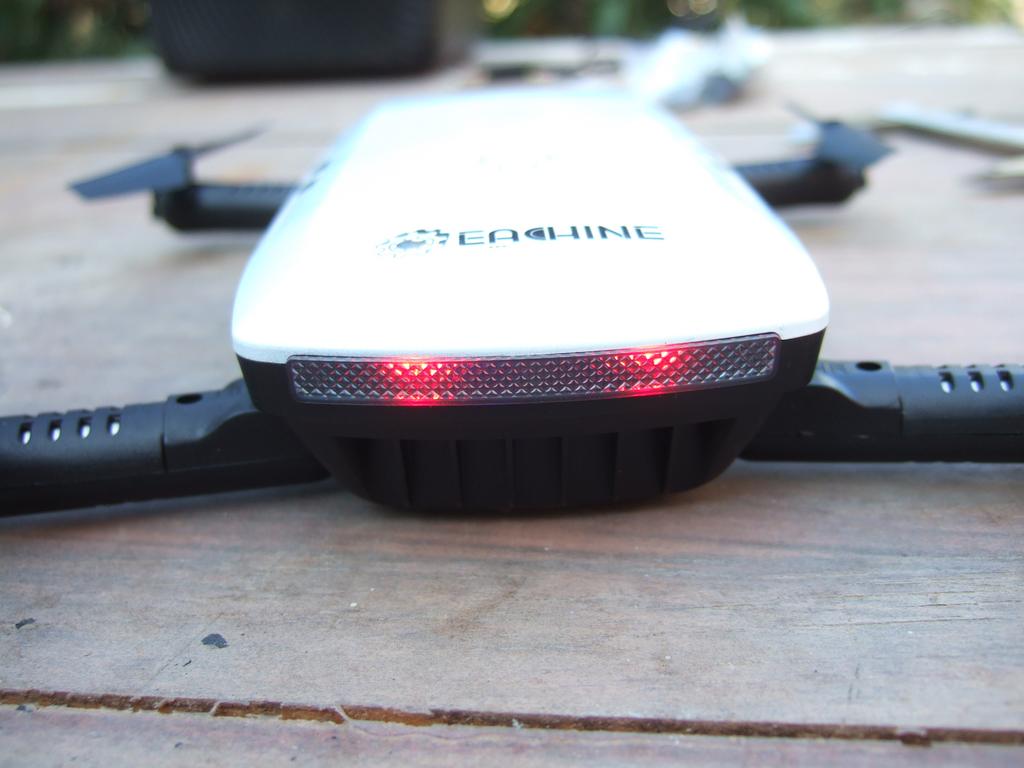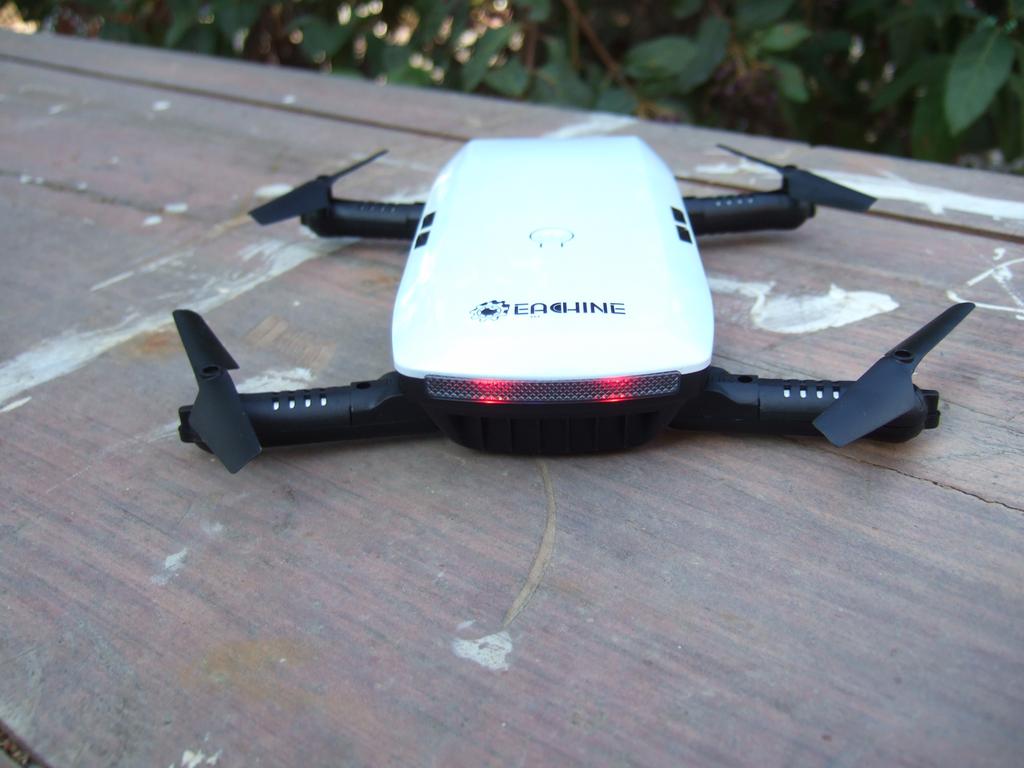 -UPPER VIEW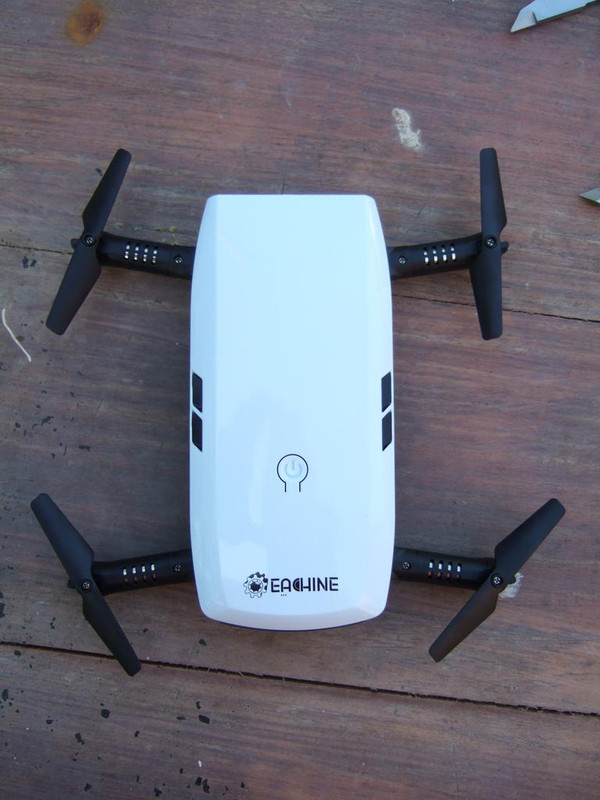 -BOTTOM VIEW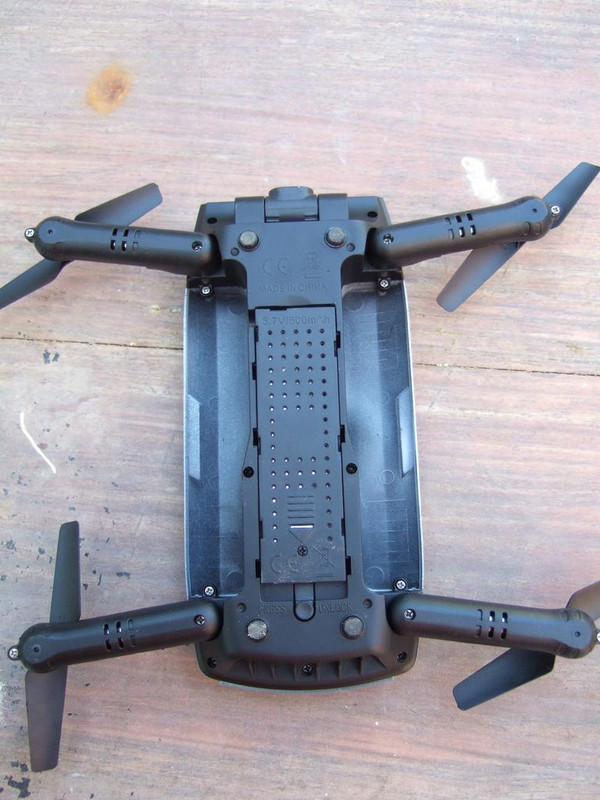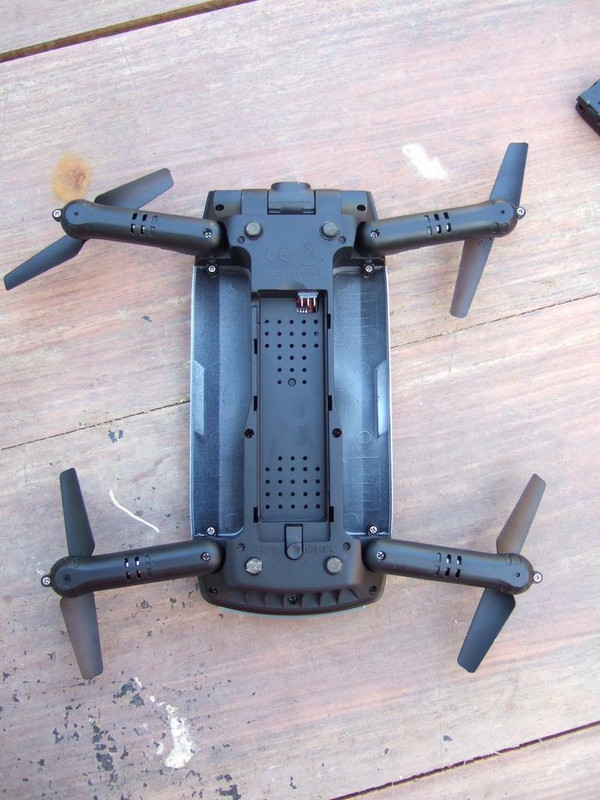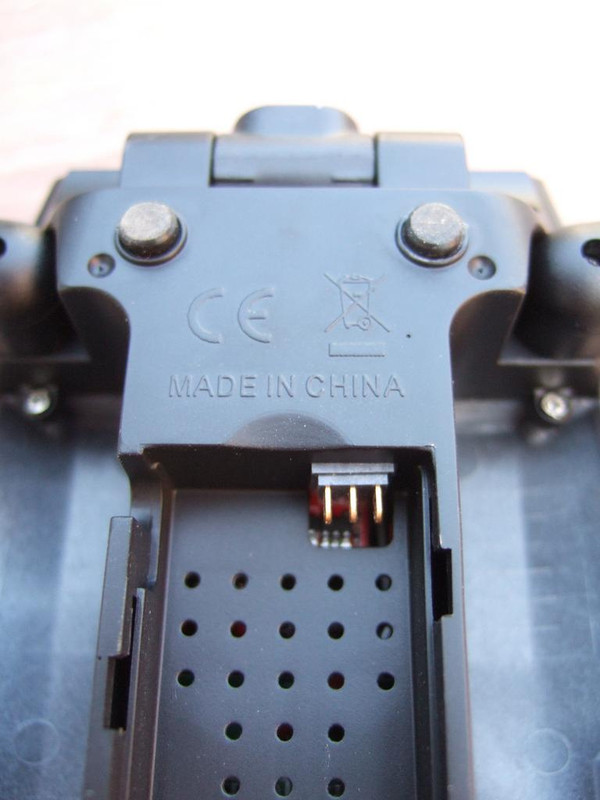 -WEIGHT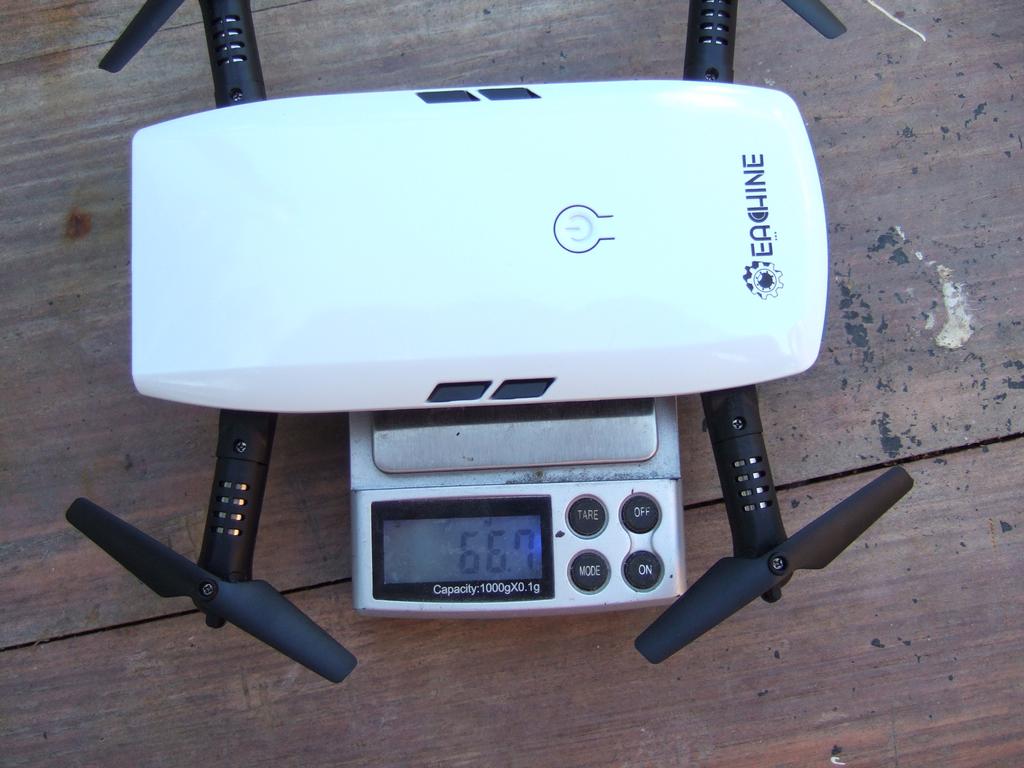 Motors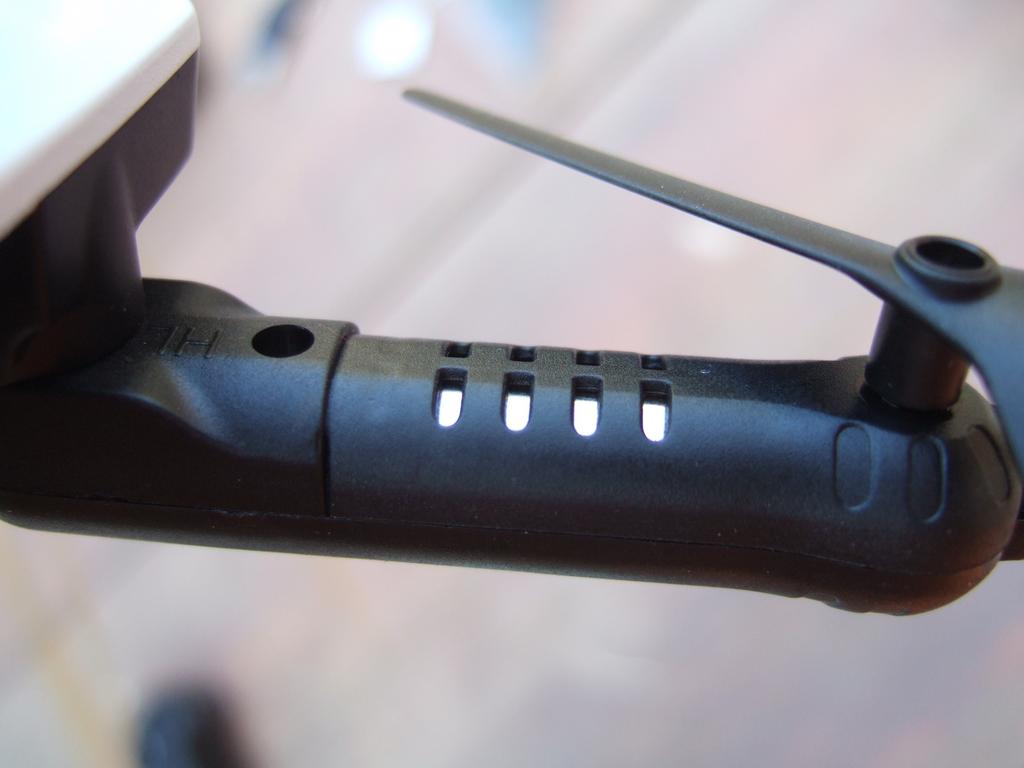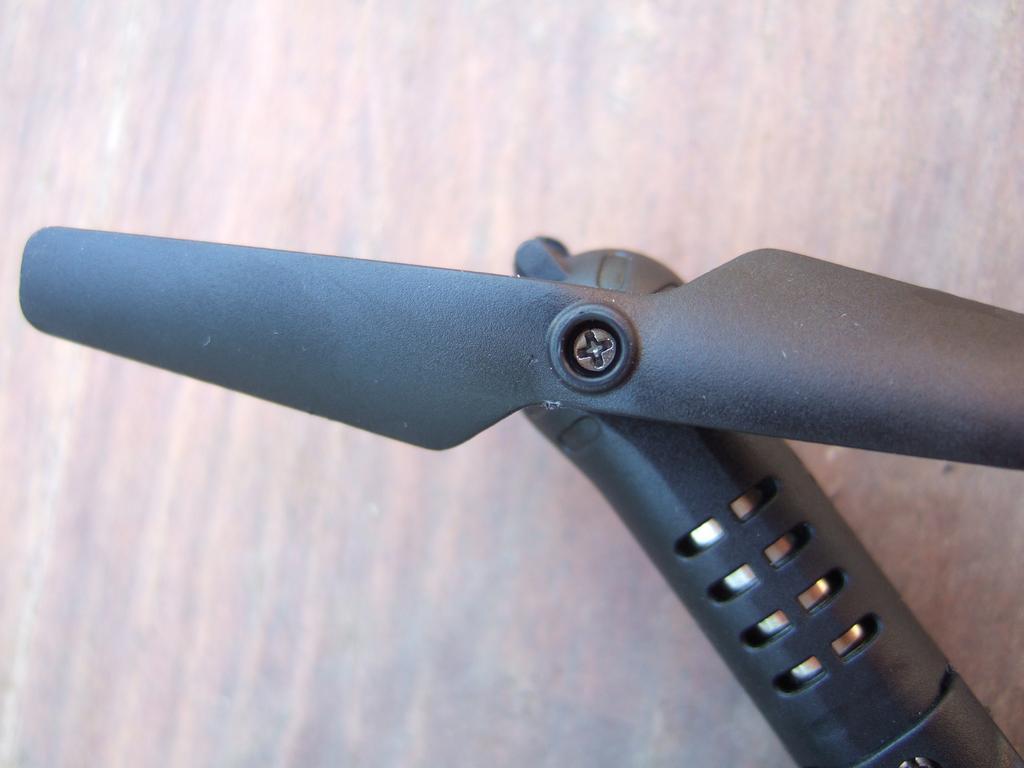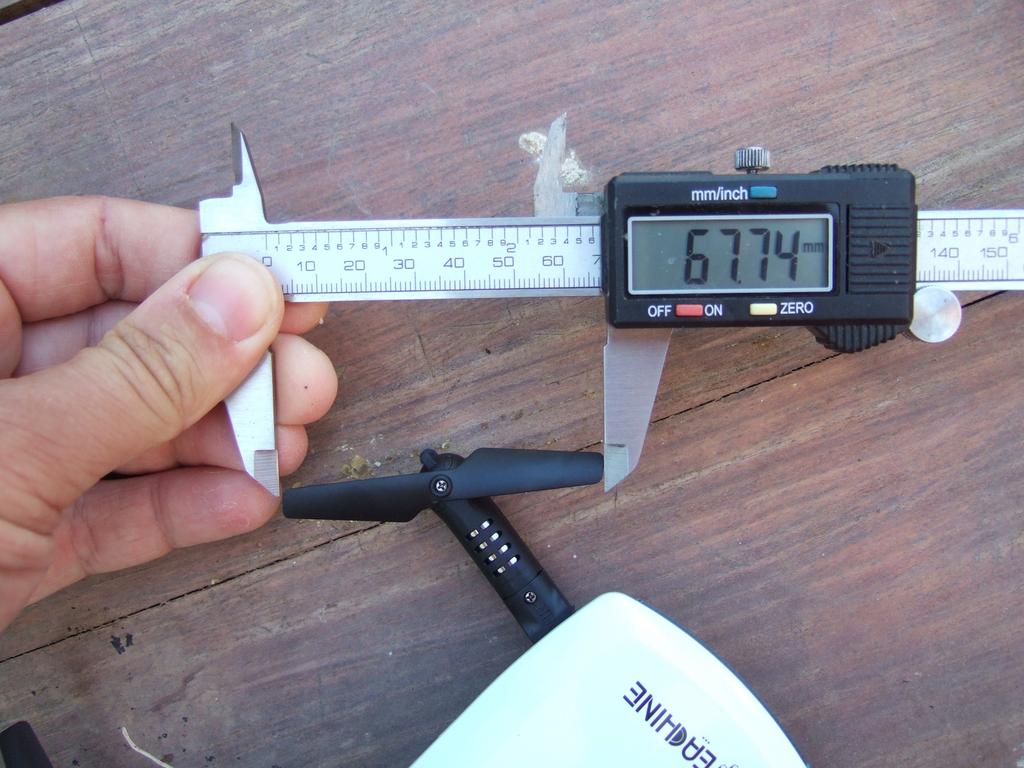 LiPo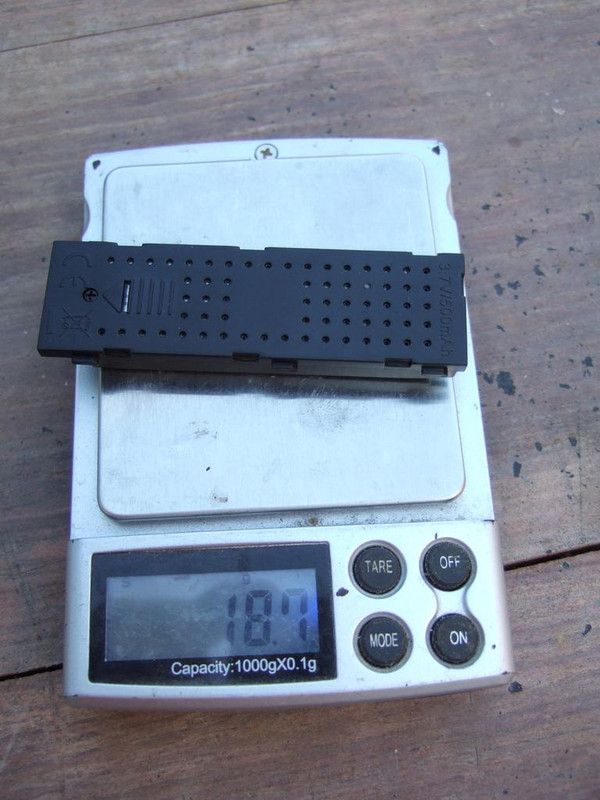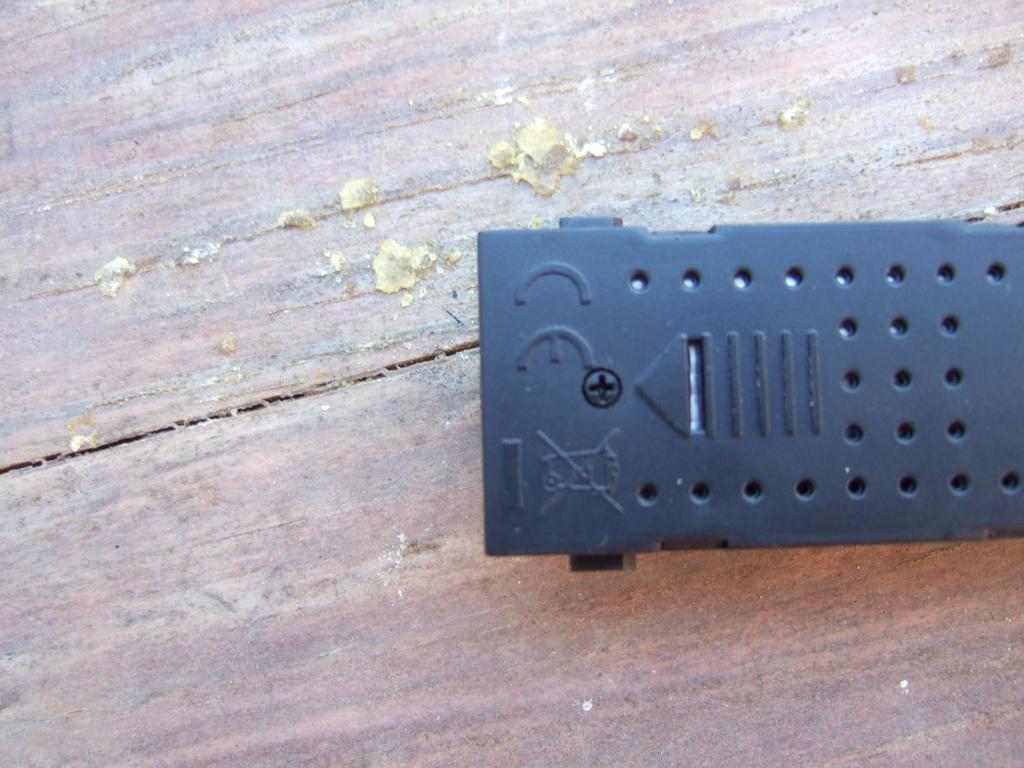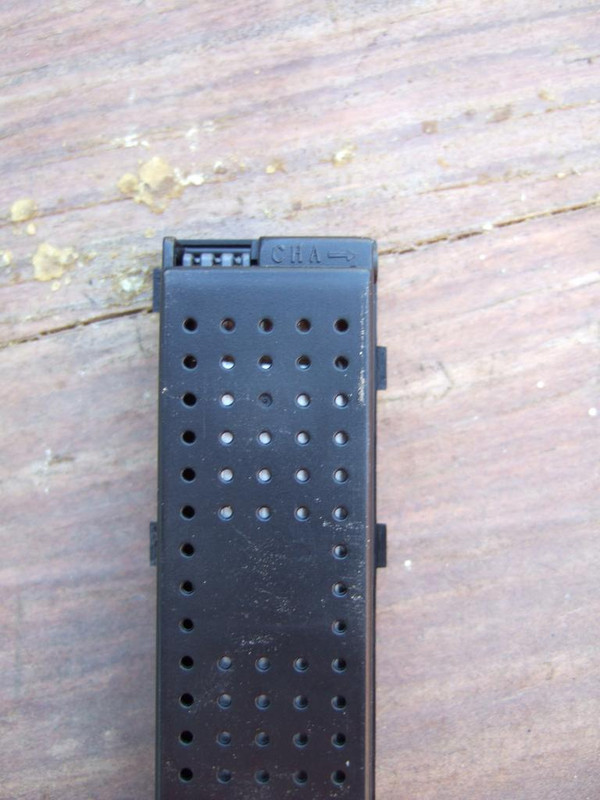 Camera module
A basic sensor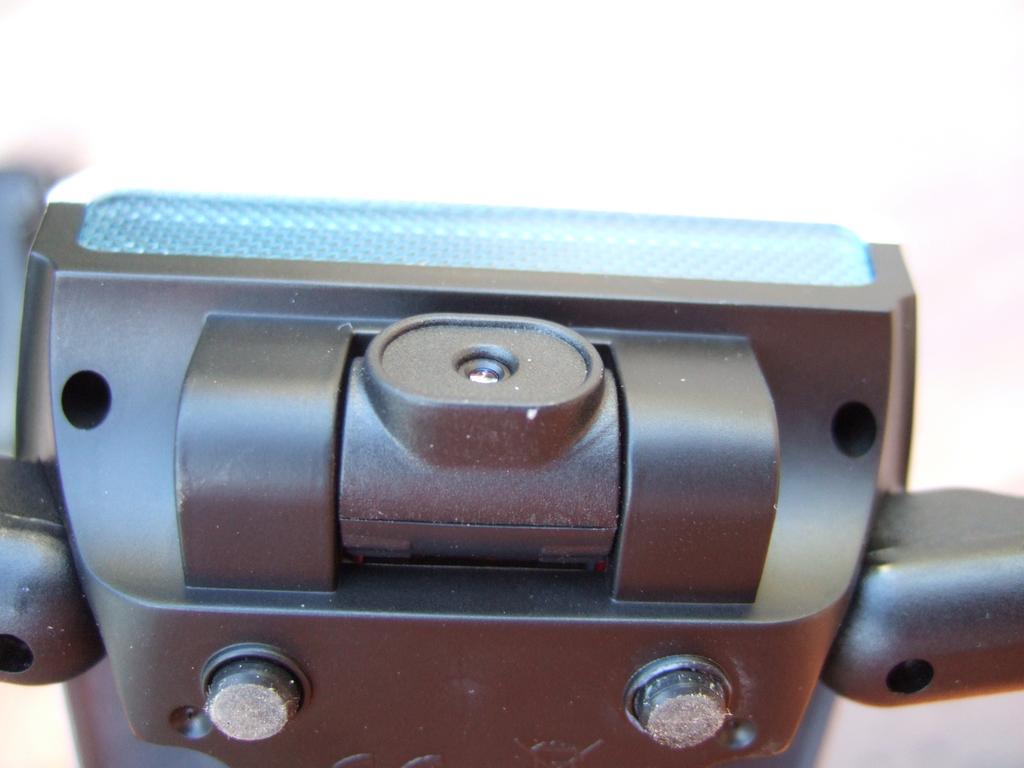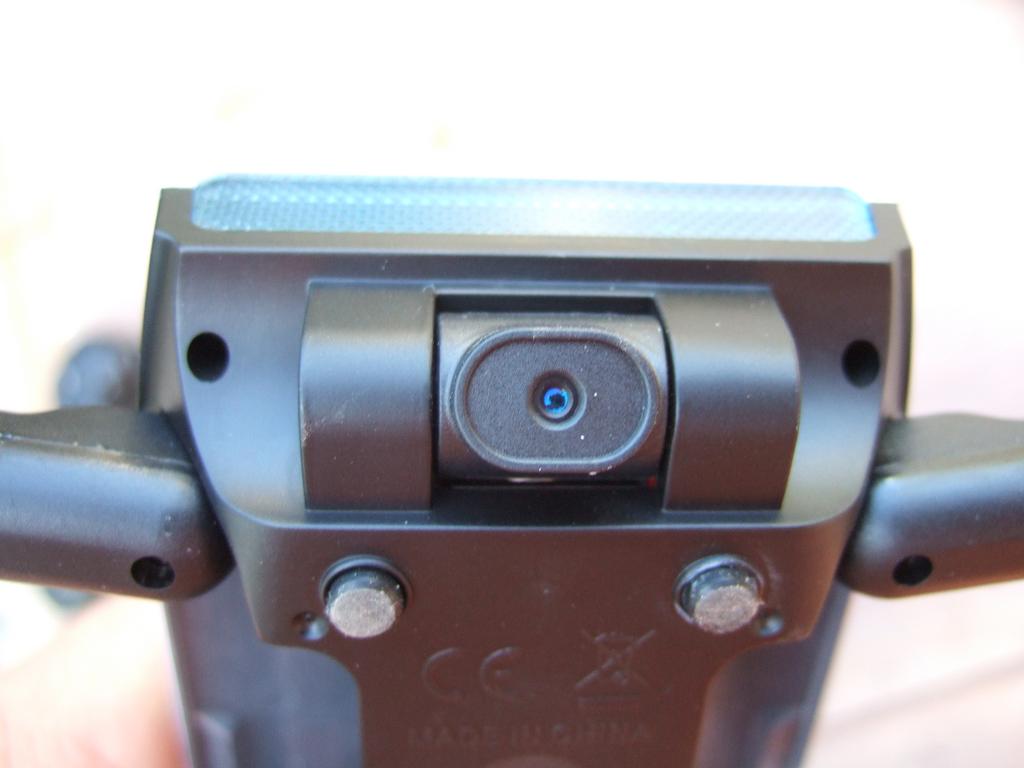 Transmitter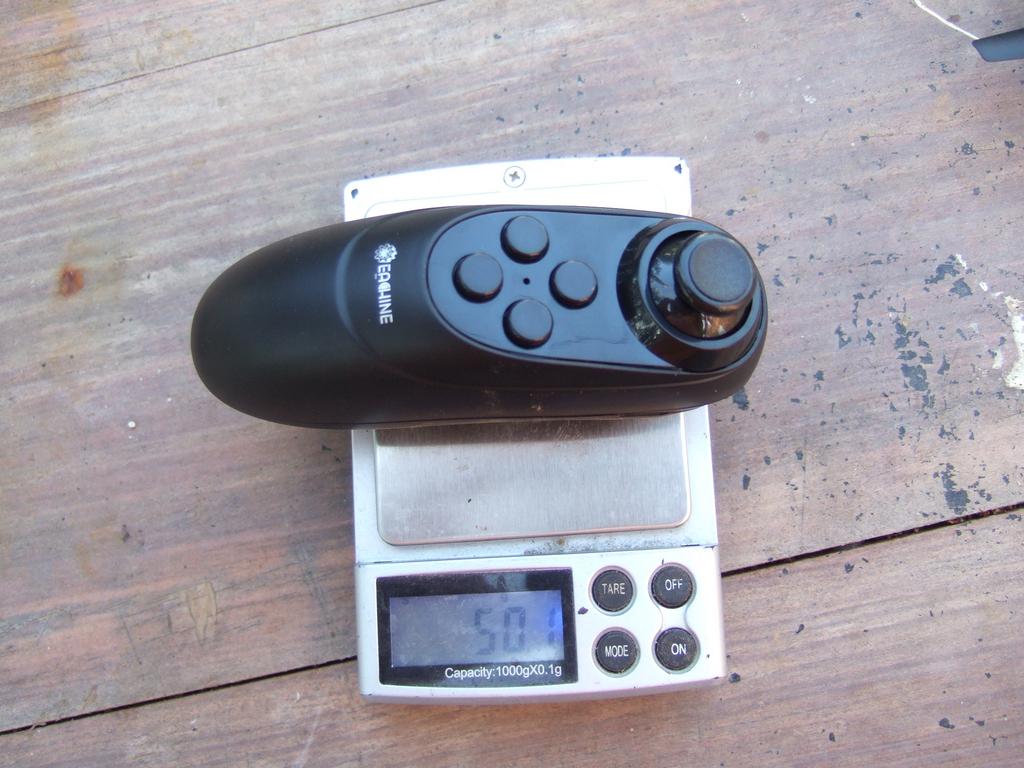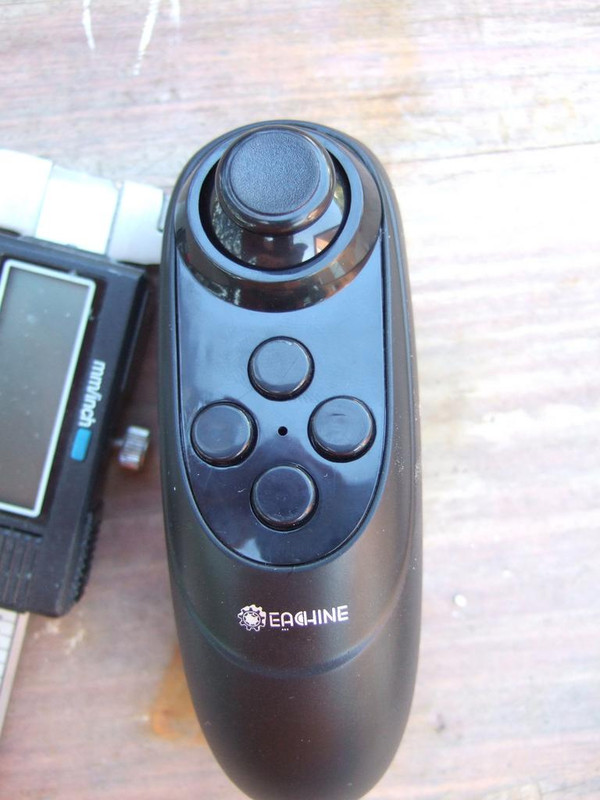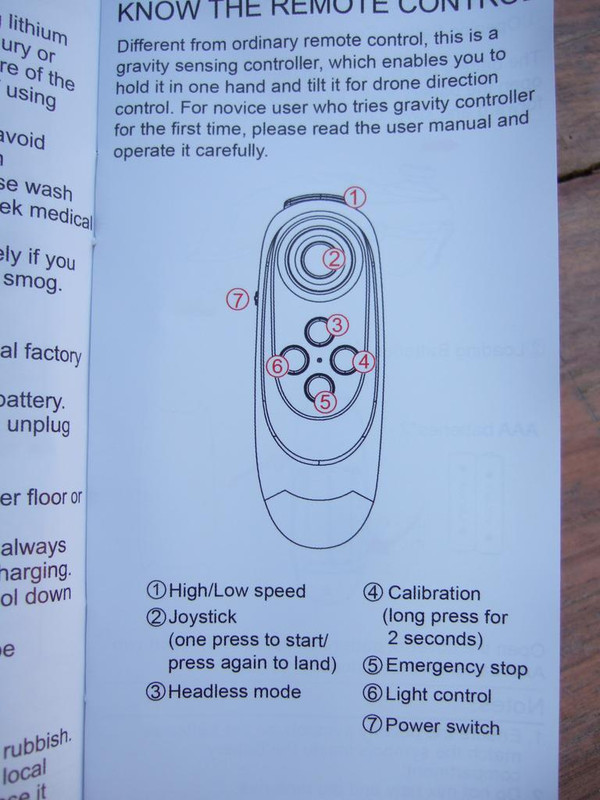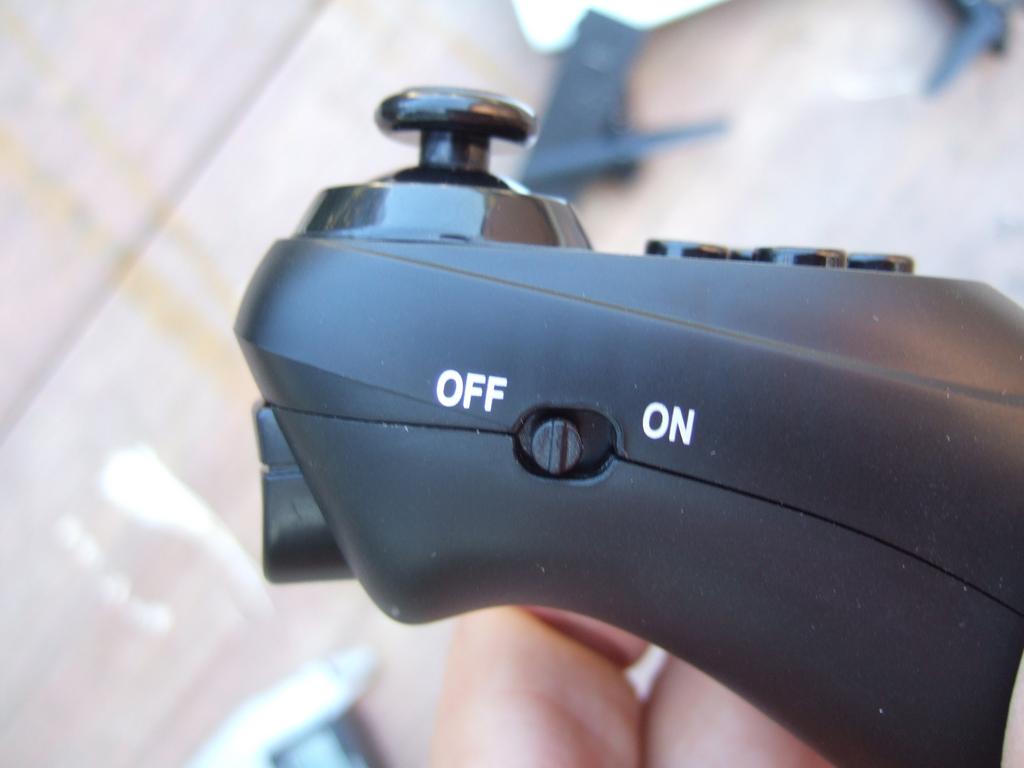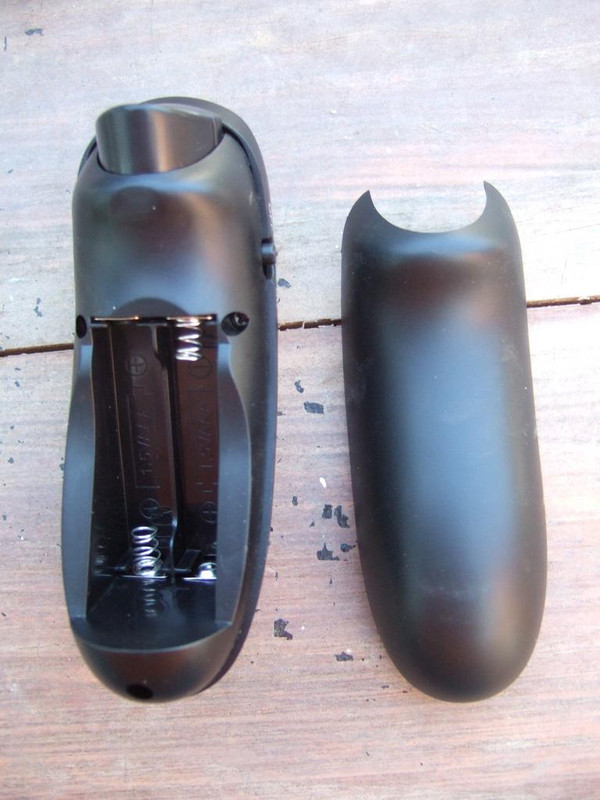 UNBOXING, ANALYSIS AND DEMO FLIGHT
CONCLUSIONS
PROS
+ 720p WiFi video signal
+ Easy control with the G-sensor controller
+ Stable machine
+ Efficient altitude hold
+ Foldable arms
+ Strong front lights
+ Transportation bag
CONS
– No selfie flight mode
– No ballbearings
– Proprietary battery
– No really more easy controls than with a real two sticks radio
This quadcopter have been courtesy provided by Banggood in order to make a fair and not biased review. I would like to thank them for this attitude.
You can find it actually for 46USD at https://www.banggood.com/Eachine-E56-720P-WIFI-FPV-Selfie-Drone-With-Gravity-Sensor-Mode-Altitude-Hold-RC-Quadcopter-RTF-p-1187787.html