INTRODUCTION
As you already noticed, a ton of AIO FPV cam modules have been introduced since the first FXT 798T, especially the Eachine TX01. If the principle of AIO module is simplicity, sometimes you can't avoid prop occlusion in the Field Of View. More to make OSD connexion, it can be a little bit tricky. By consequence the idea to separate the camera module from the VTX via a wire can be a good solution for both mentioned problems. The Eachine TX01S represents the "Splitted" version of the AIO TX01. 9cm of wire between the 600TVL NTSC CMOS 1/4″ FPV camera and the 48CH 25mW VTX. Let's check this new combo.
BOX CONTENT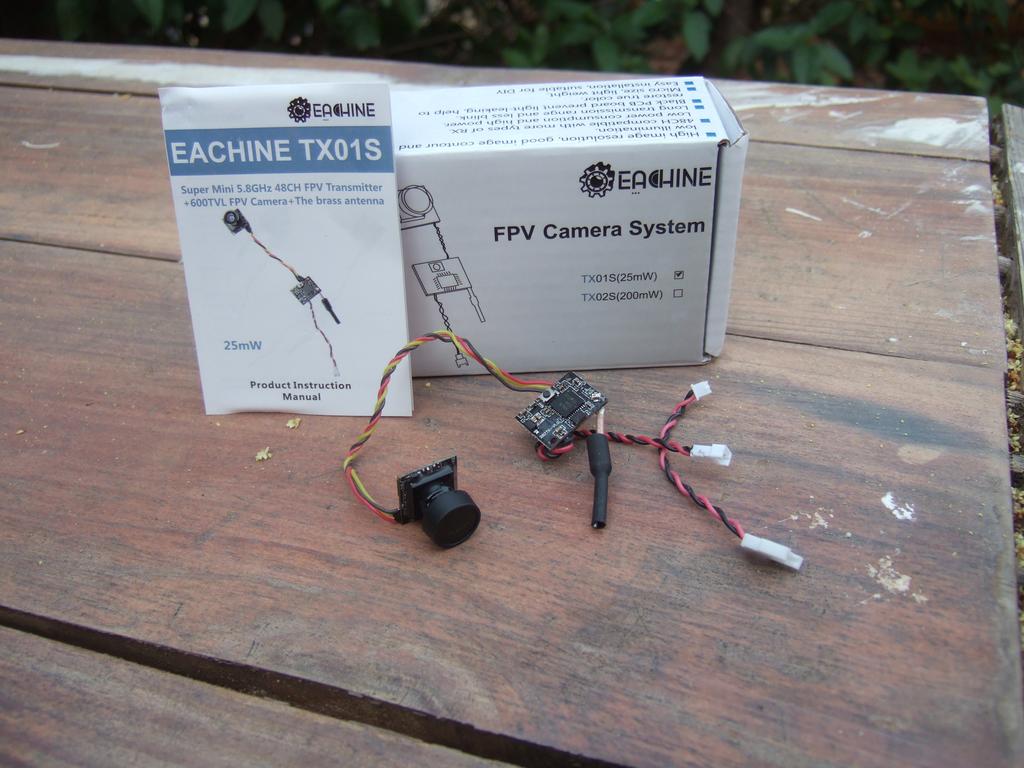 + 1 x Eachine TX01S
+ 1 x Cable 1.25 miniJST-microLOSI connector
+ 1 x Instruction manual (English)
OVERVIEW
The camera is simple 600TVL CMOS 1/4″ module with a FOV of 120degrees. The thread is in M7 format. The announced light sensitivity is correct but far from best results with 1 Lux when best cameras can offer 0.0001 Lux.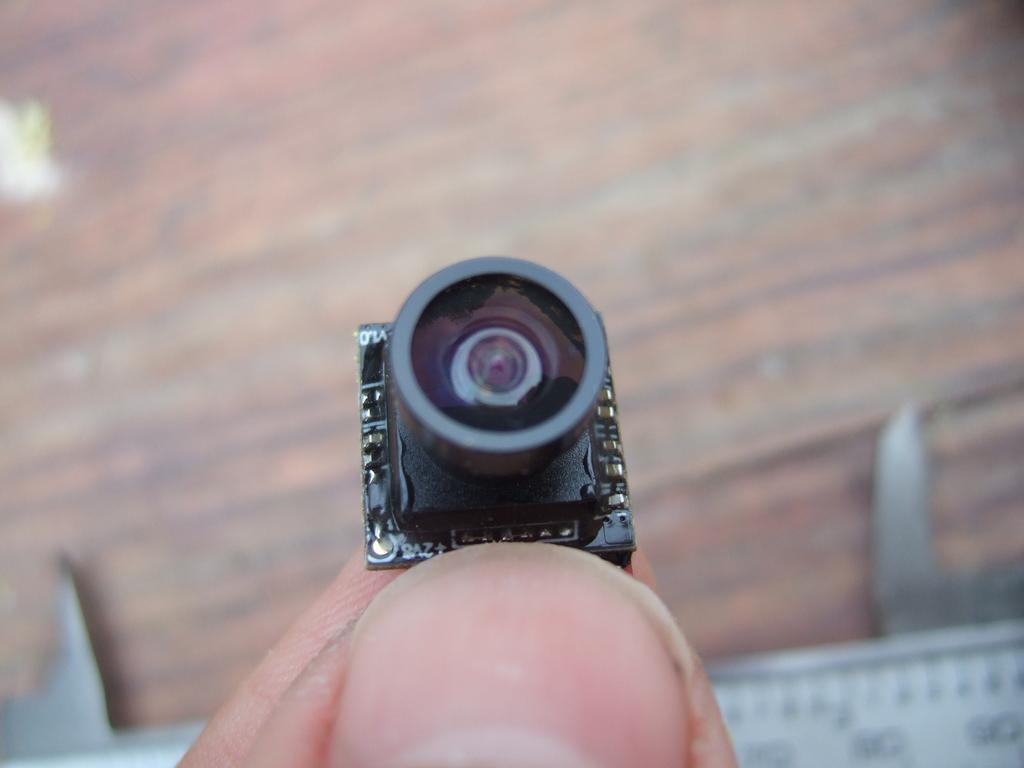 The camera is set to NTSC and no button to swtich to PAL. It's a drawback IMHO. For example the Eachine revenger 55 got this button to cycle between NTSC and PAL.
The camera dimension is 14mmx14mm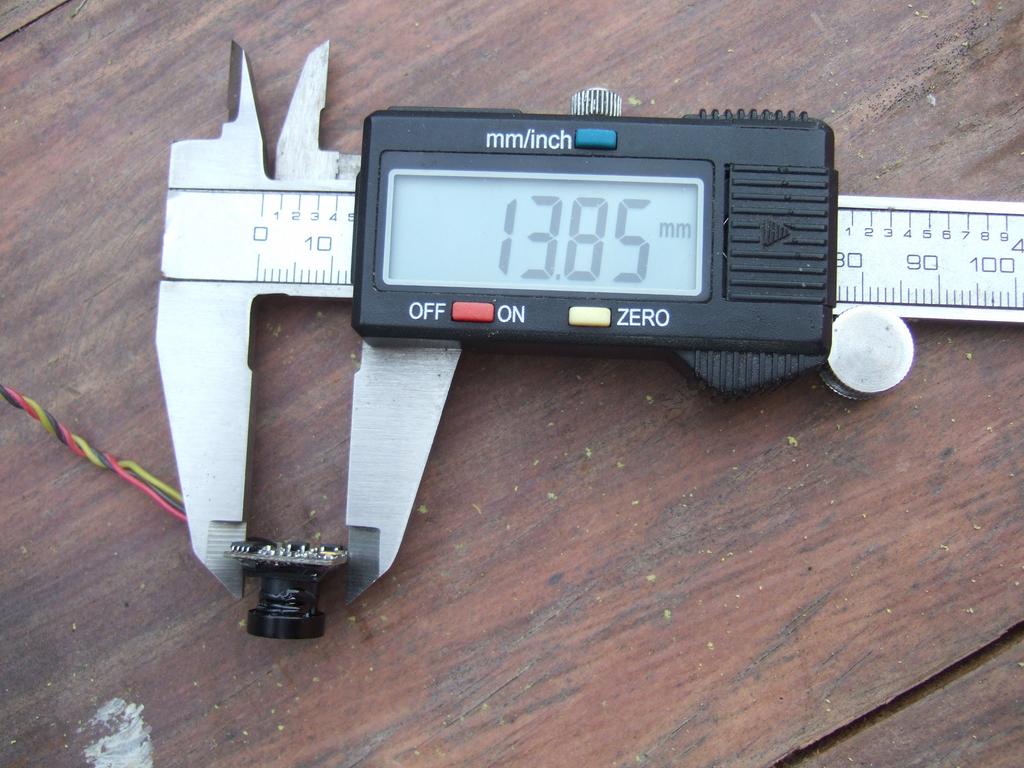 More than 95mm of wire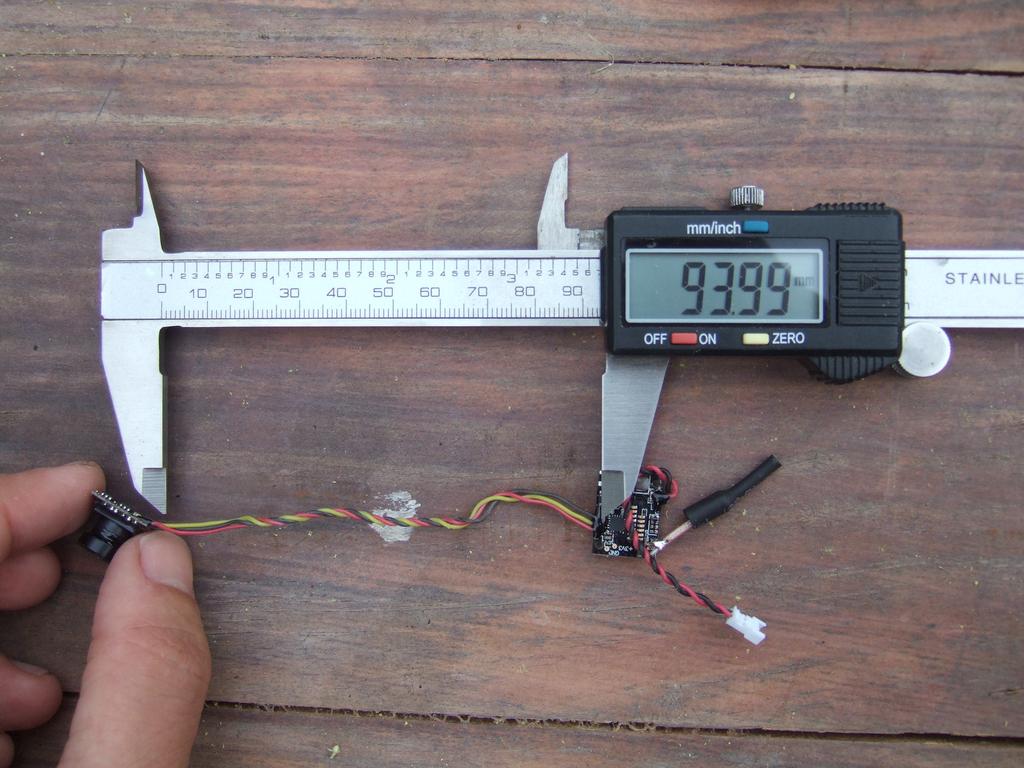 The VTX chip is a classic RTC6705. A unique button the cycle between the eight Vfreq Inside the current selected Vband. If you press more than 2s, you will cyle between the six supported bands.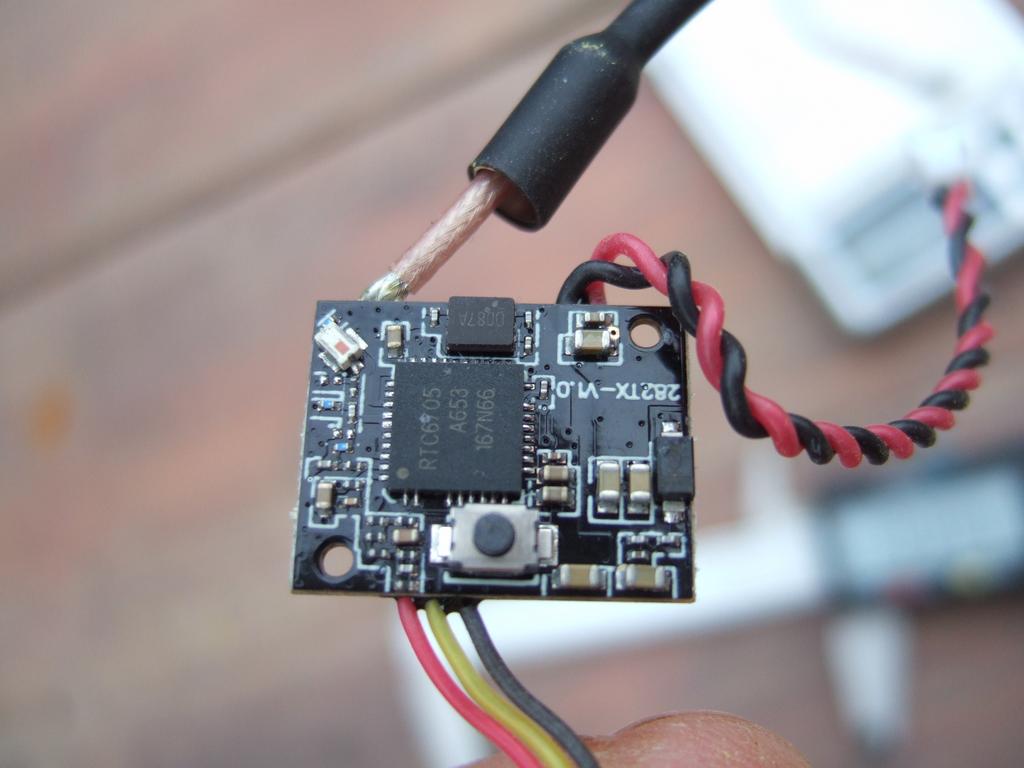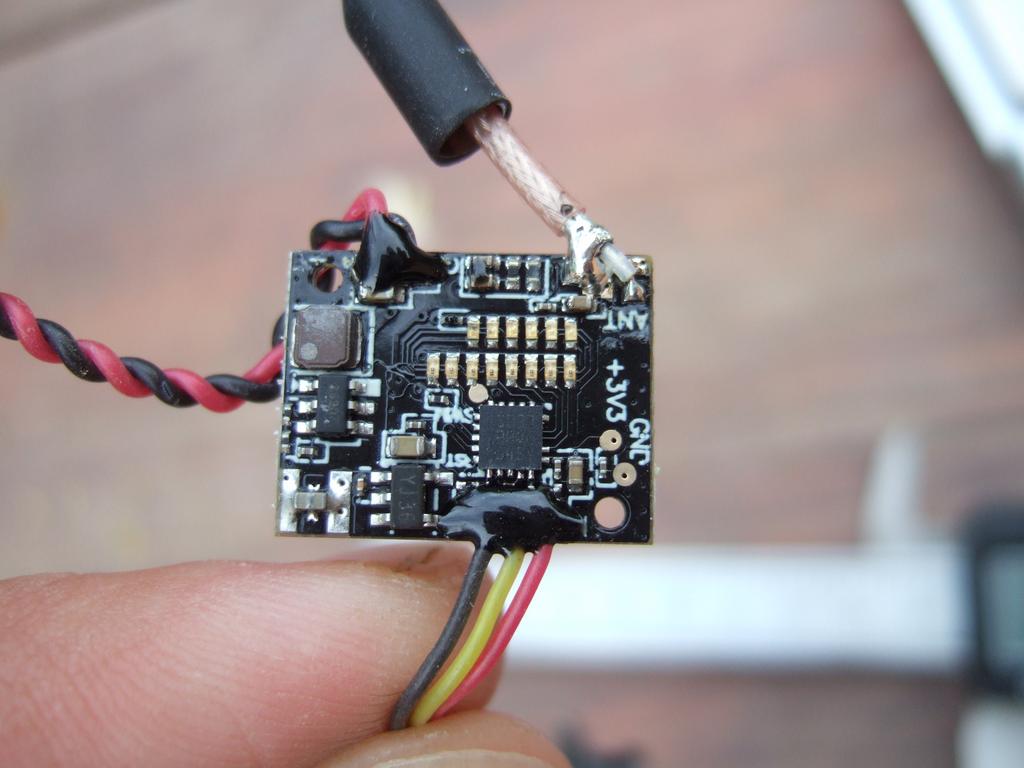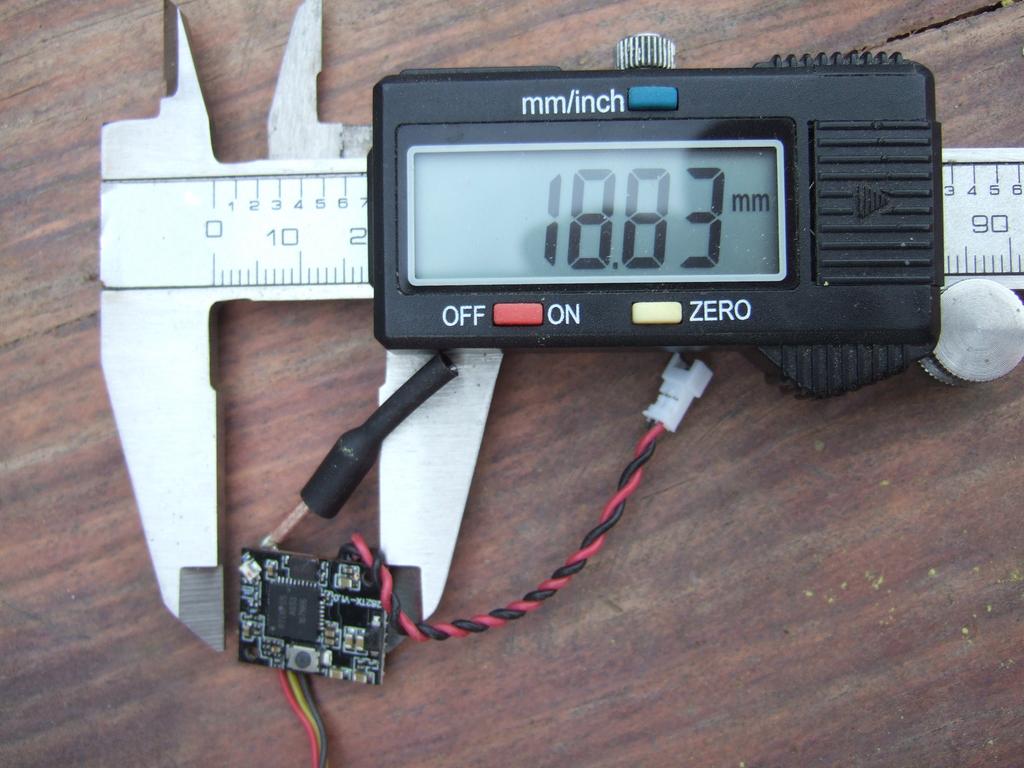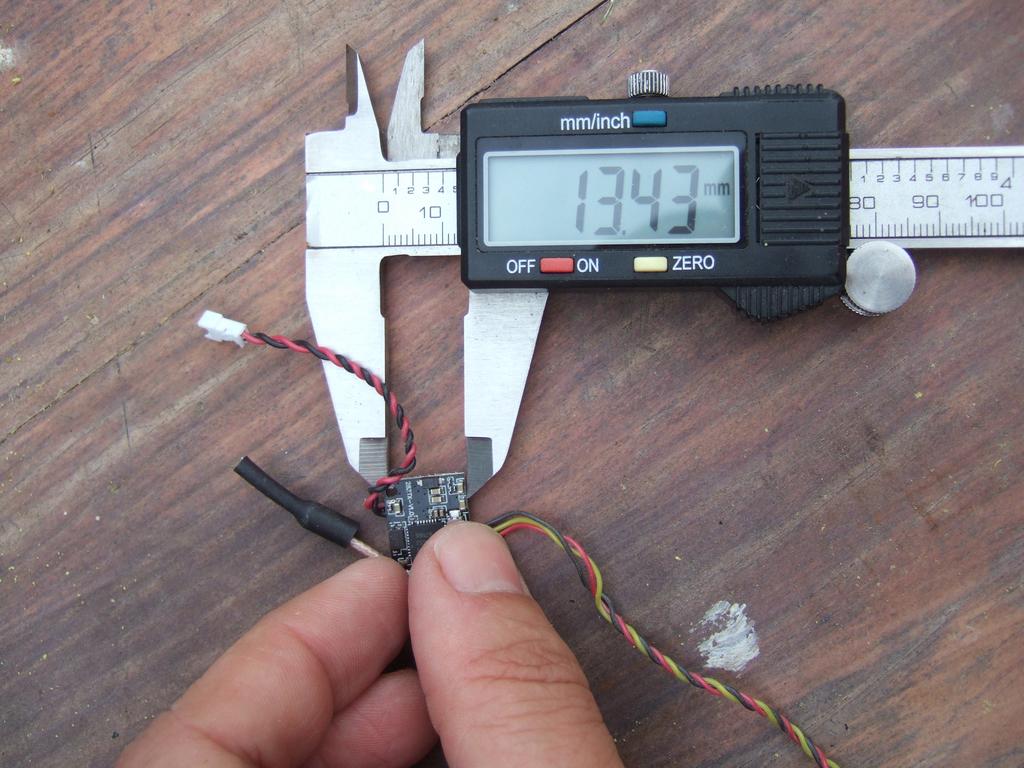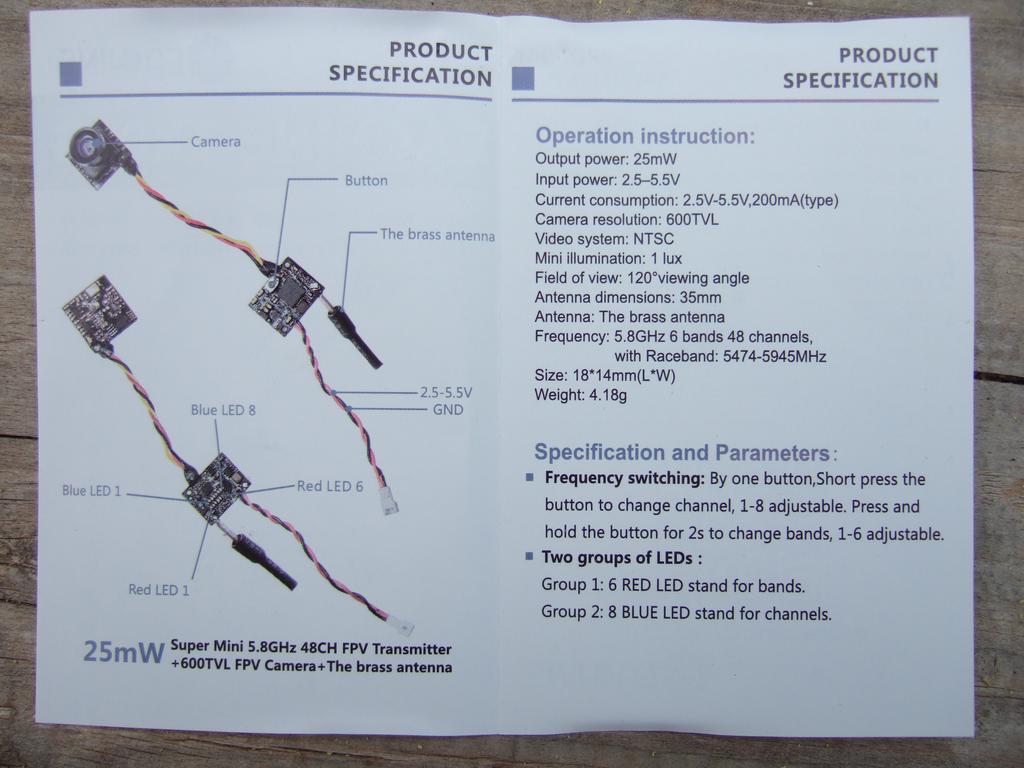 Weight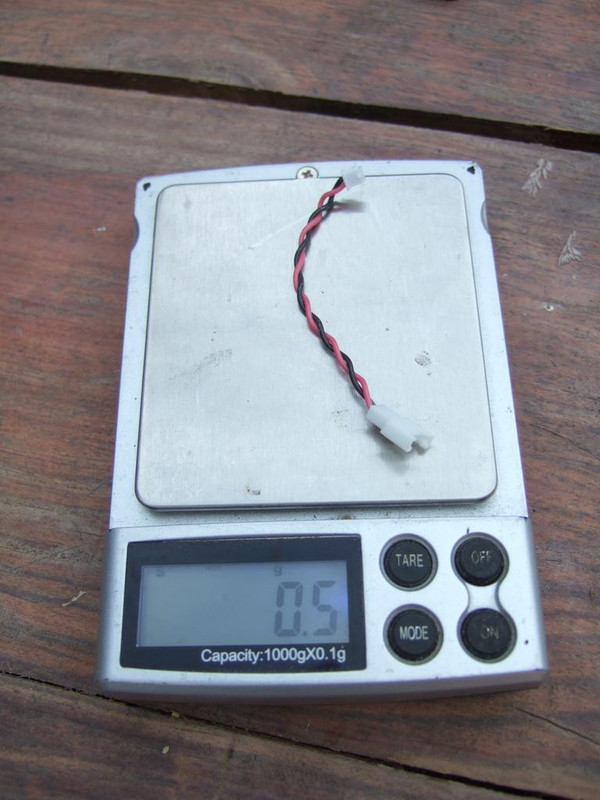 3.9g … in total and probably 0.2g-0.3g can saved by shorting wires.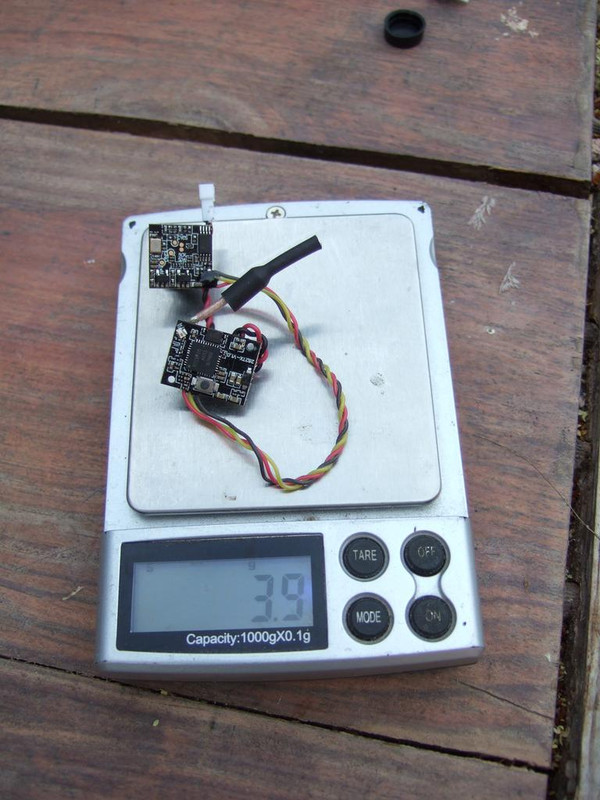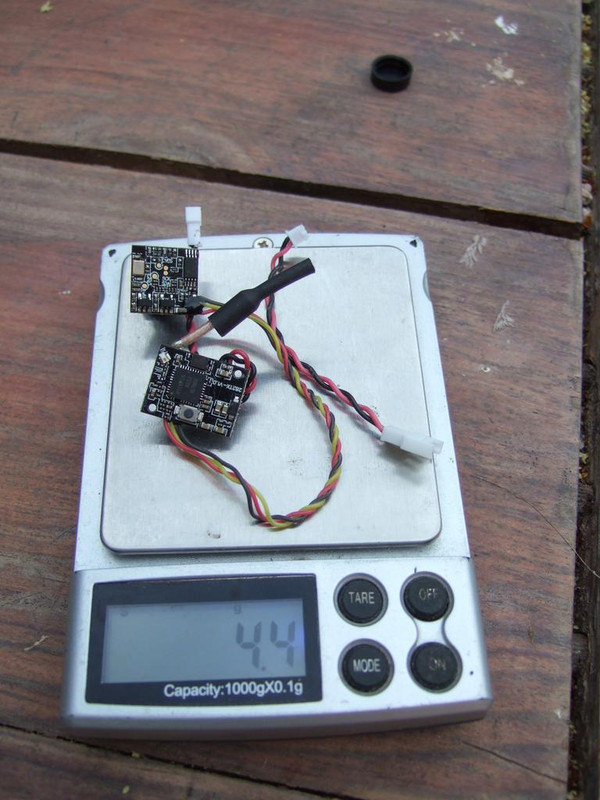 Modding the Eachine E010 with the TX01S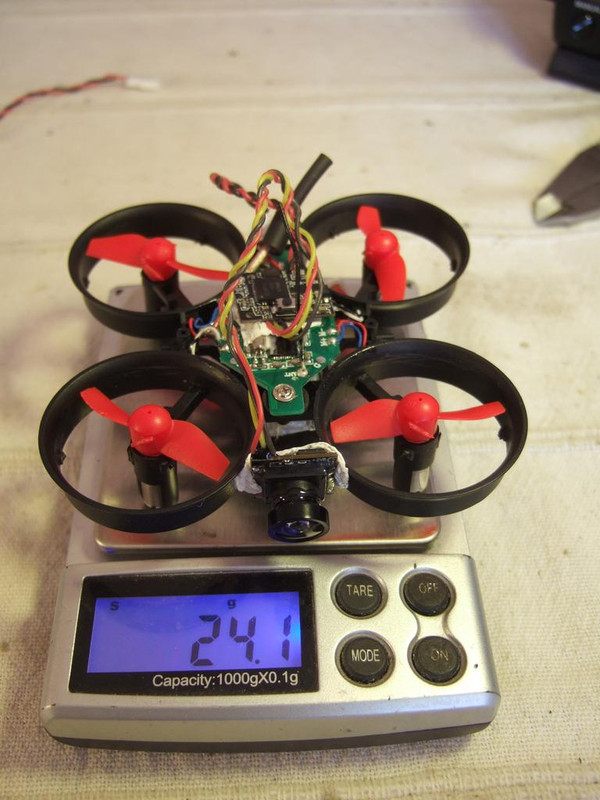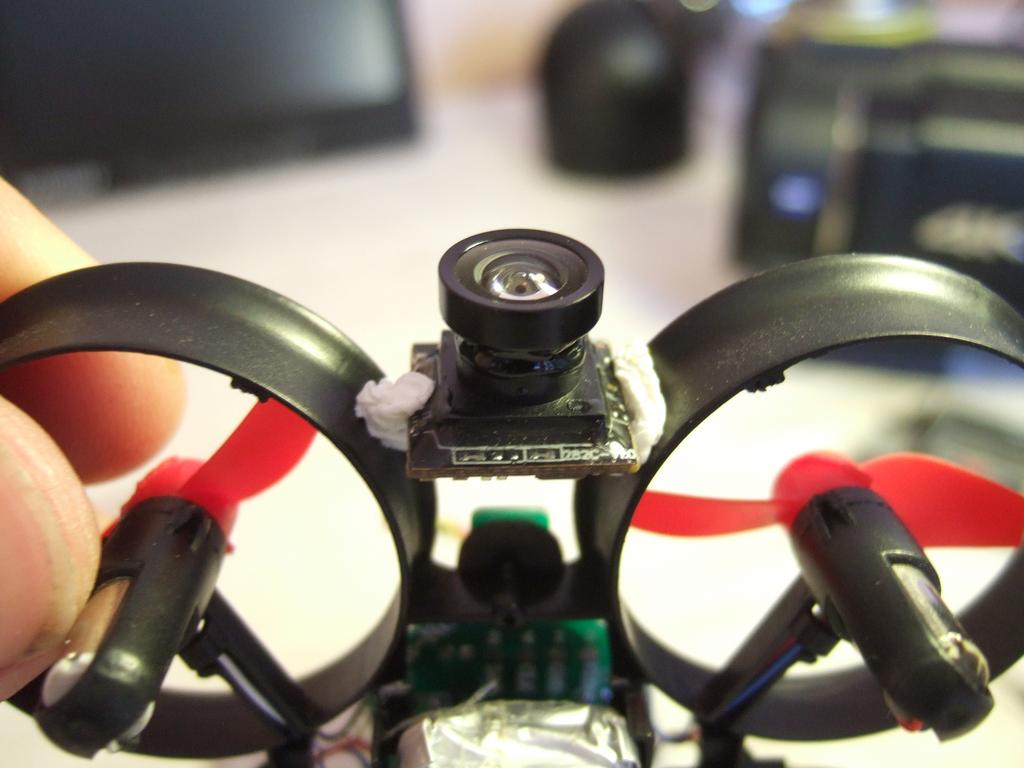 UNBOXING & TESTING
CONCLUSIONS
A cheap and relatively lightweight FPVcam-VTX combo ideal for any TinyWhoop machines. No real drawback except maybe than the light sensitivity could be a little bit better.
PROS
+ Light FPV cam + VTX combo
+ Filter well motor's interferences
+ Can work down to 2.5V
+ Avoid prop occlusion
+ Extend flight times for TinyWhoop machines
+ Easy OSD connexion
CONS
– No PAL/NTSC selection button
– Light sensitivity can be better
– 9.5cm of wires
This FPV-cam have been courtesy provided by Banggood in order to make a fair and not biased review. I would like to thank them for this attitude.
You can find it actually for 17USD at https://www.banggood.com/Eachine-TX01S-NTSC-Mini-5_8G-40CH-25MW-VTX-600TVL-13-Cmos-FPV-Camera-p-1139788.html