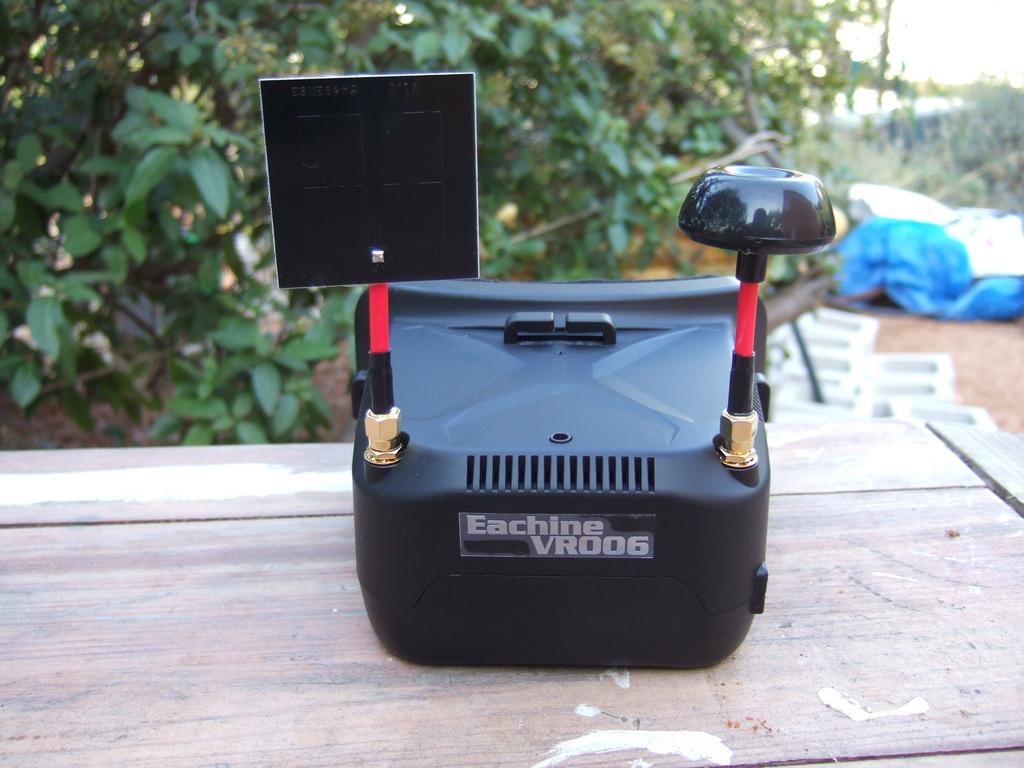 INTRODUCTION
The Eachine VR006 represents a super compact and lightweight 3″ FPV goggles. Moreover, the 40CH 5.8G receiver section integrates a diversity system with a RX sensitivity advertized to be -95dBm. The VR006 is also the cheapest mask from Eachine, announced around 40USD. Let's discover what can be the first goggles mask for FPV beginners.
BOX CONTENT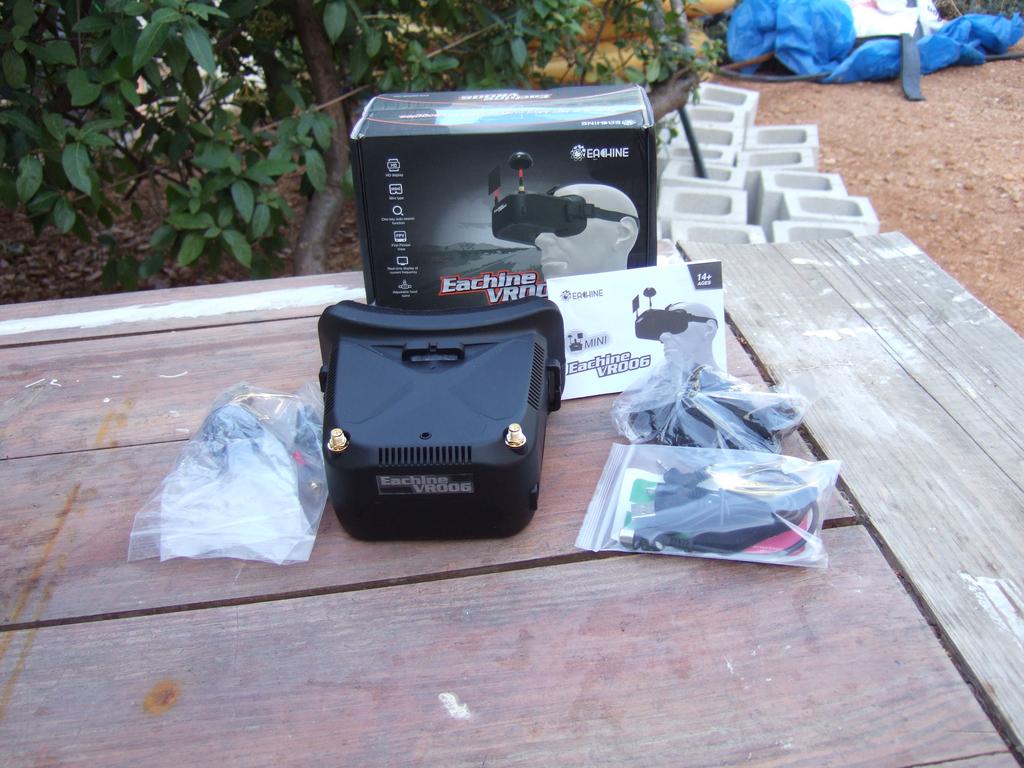 + 1 x Eachine VR006
+ 1 x 5.8G halfplanner antenna with RP-SMA connector
+ 1 x 5.8G RHCP cloverleaf antenna with RP-SMA connector
+ 1 x AVin cable
+ 1 x Noze foam
+ 1 x Fresnel lens clearning kit
+ 1 x Instruction manual (English)
OVERVIEW
From the first contact with the Mask, we can understand immediatly that dimensions are much more compact than for larger 5″, 7″ models. Only 11cm for the total length. Will be enough for the focus ?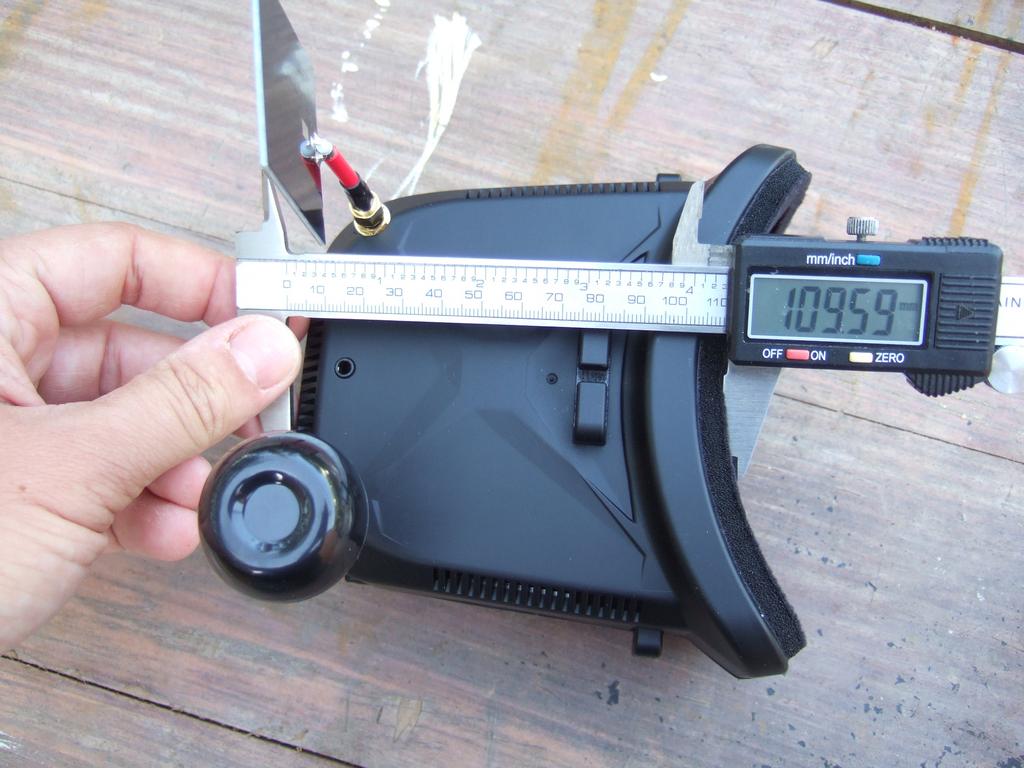 The width is also shorter ….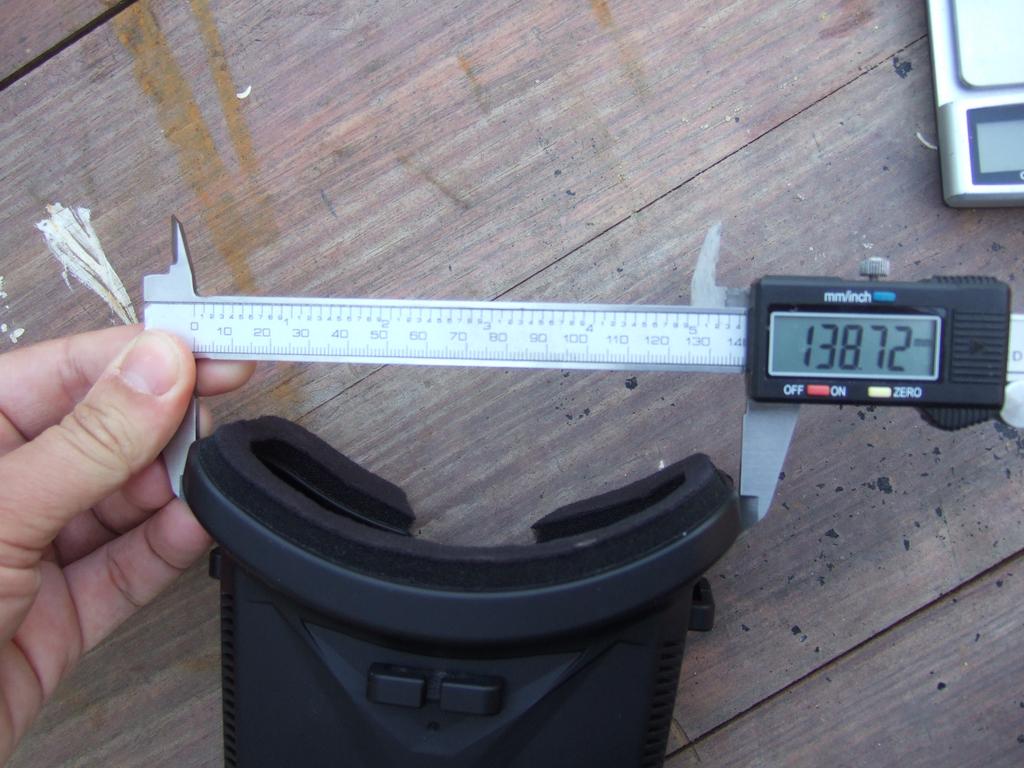 The opening dimensions. As you can understand, it's clearly nearly impossible to wear the VR006 with correction glasses 🙁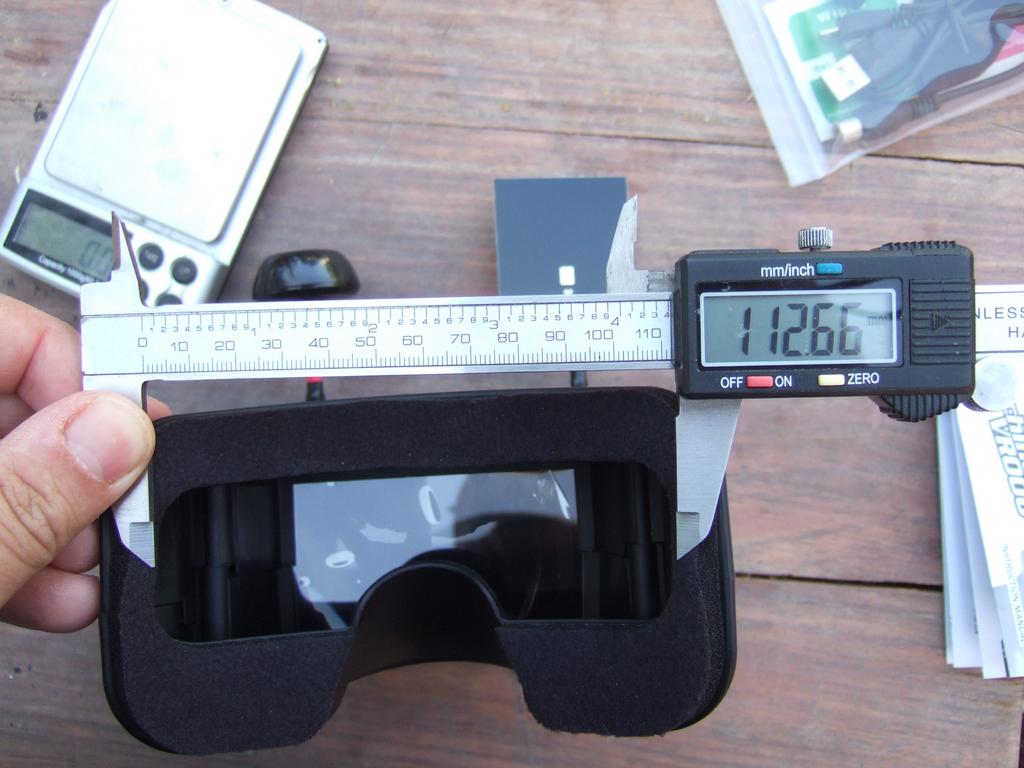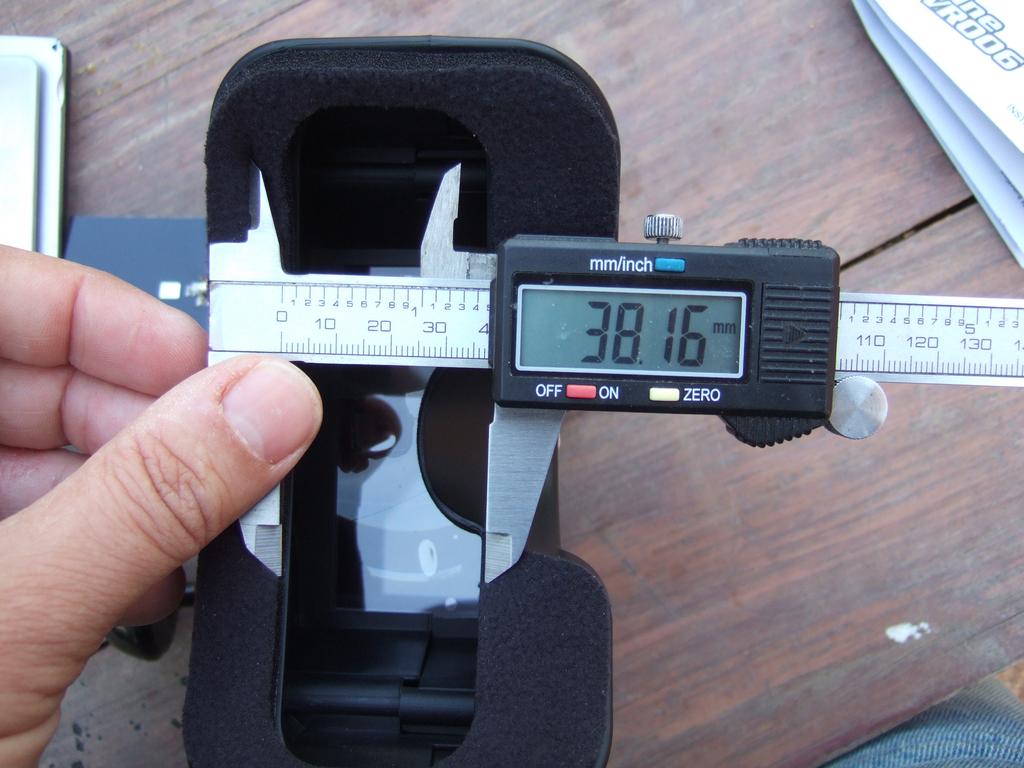 The noze section is correct. No problem for large nozes. You can add the dedicaced piece of foam for more confort.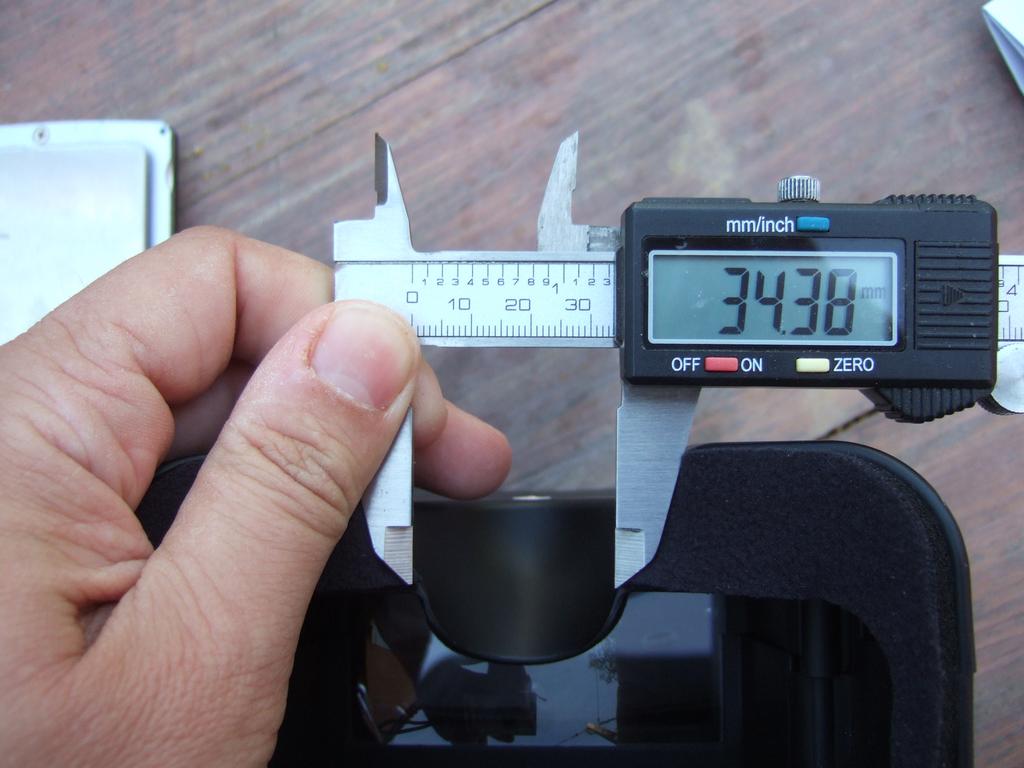 Just a large Eachine VR006 logo taped on front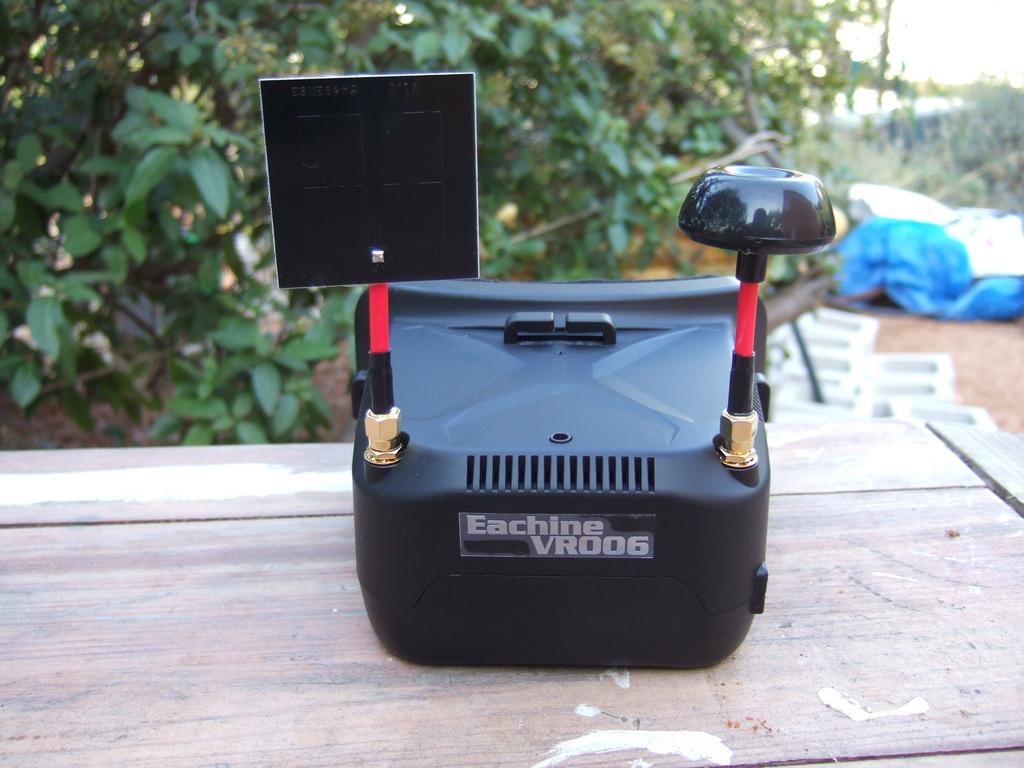 and no latteral fresnel lens ajustement available :(…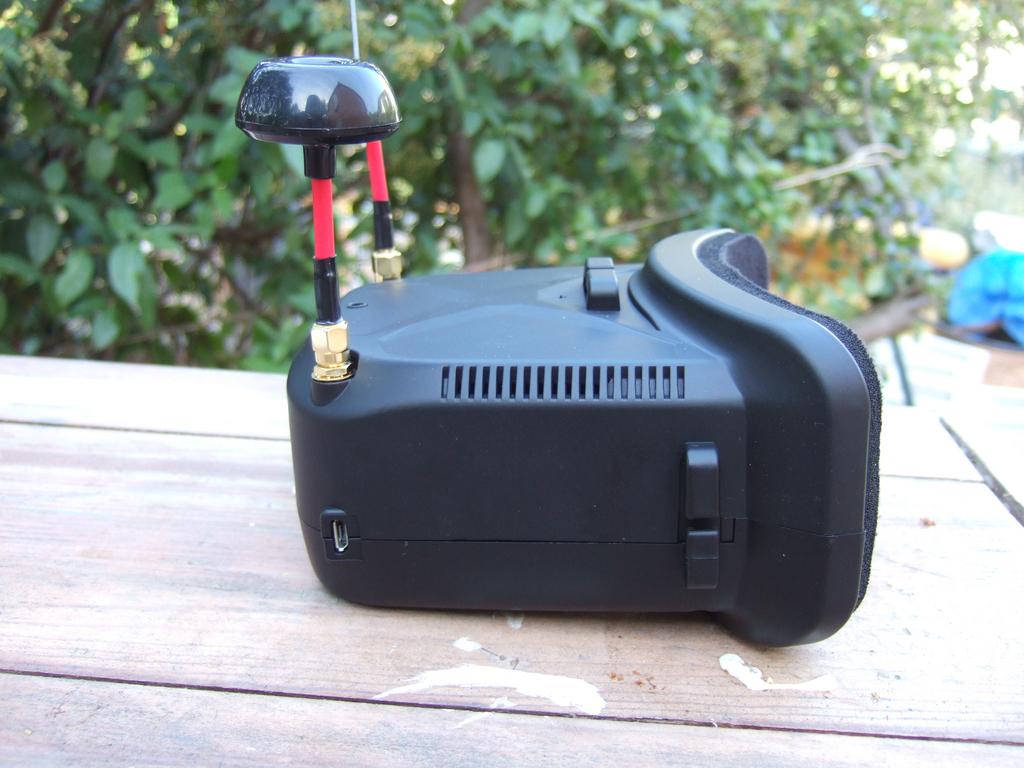 A microUSB to recharge the builtin 1S LiPo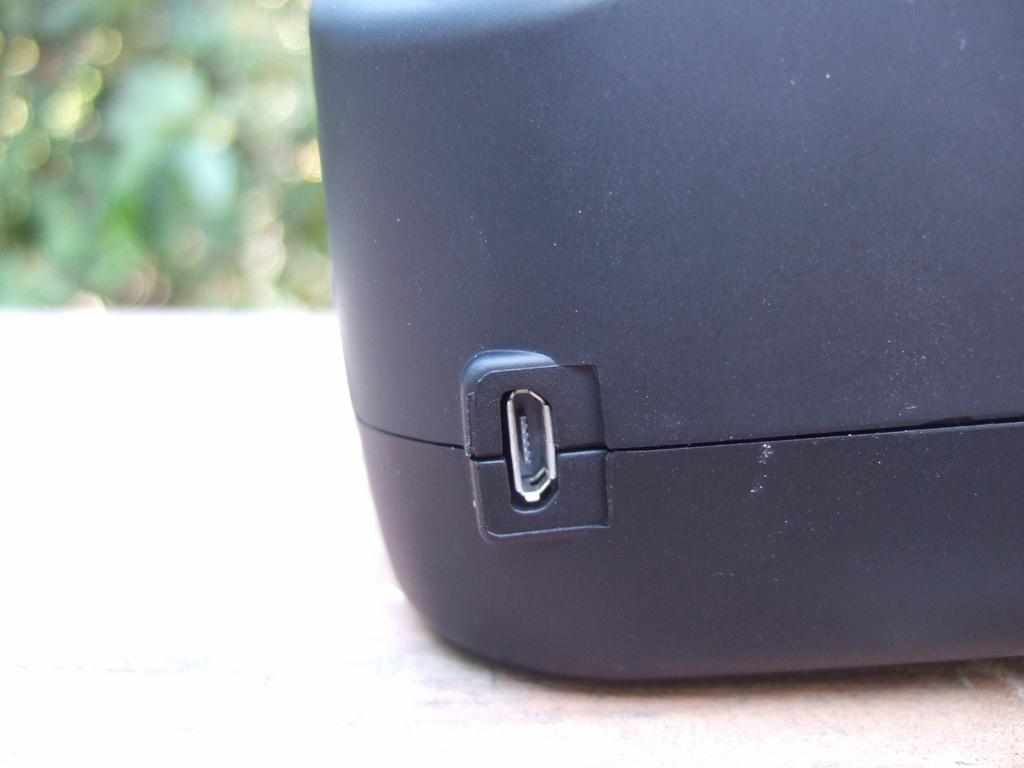 A confortable facial sponge is pre-installed.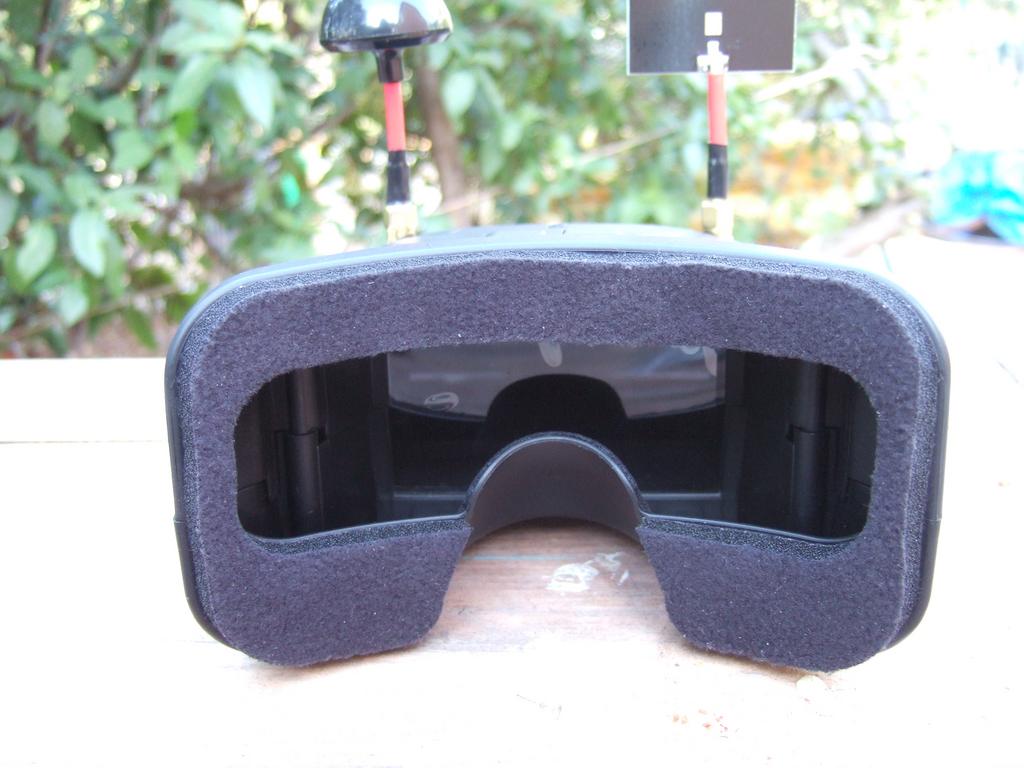 On top, only a 2.5mm jack female connector can be found. It's an AVin port if you want display an AV source. I deeply regret this choice. I would much prefer more an AVout instead or better to have both. As you understand, with the VR006 there is no easy way to plug an DVR at least without internal modding.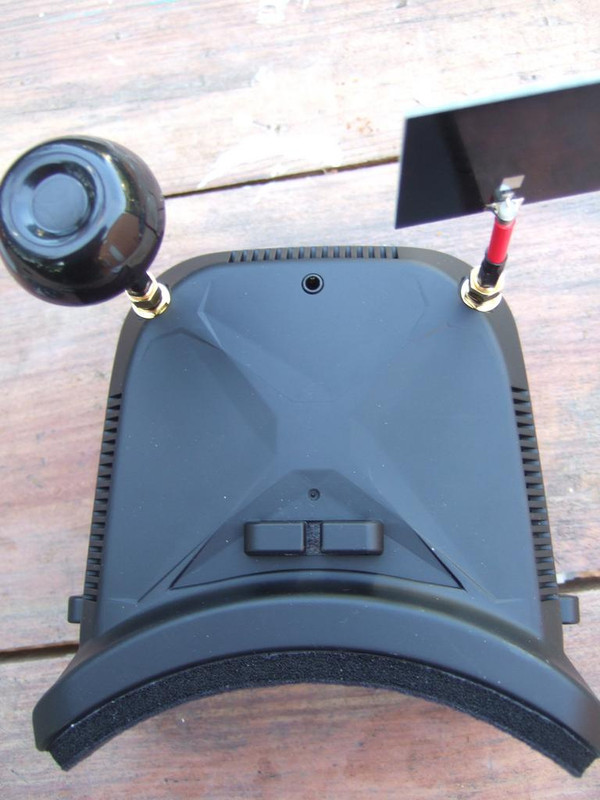 The right side presents four buttons. To turn on/off the mask, you will need to press and hold the right button at least 4 seconds. You will see the bottom red light flashing serveral time during the boot procedure. When turned on, the same button when press shortly will run the 5.8G band scanning procedure. The strongest signal will be picked up automatically. You can also manually select the Vfreq by the "+" and "-" buttons. In fact all the 40CH frequencies are sorted in an ascent way and not usually divided into Vbands.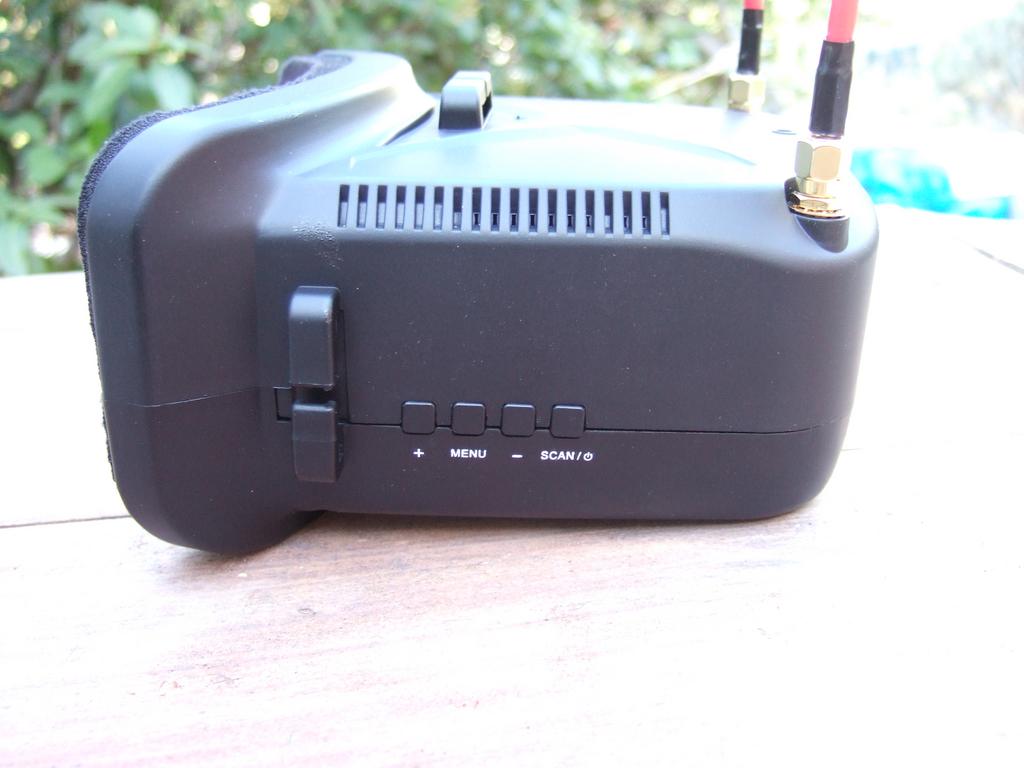 Weight
For both 5.8G antenneas, their respective stem are shorter than usual. No incidence for the range. They are in RP-SMA format and the cloverleaf is a RHCP.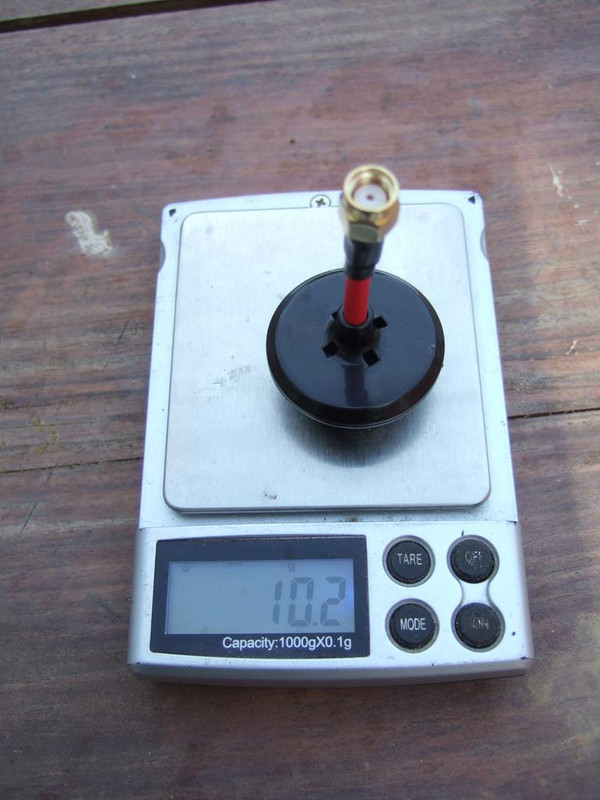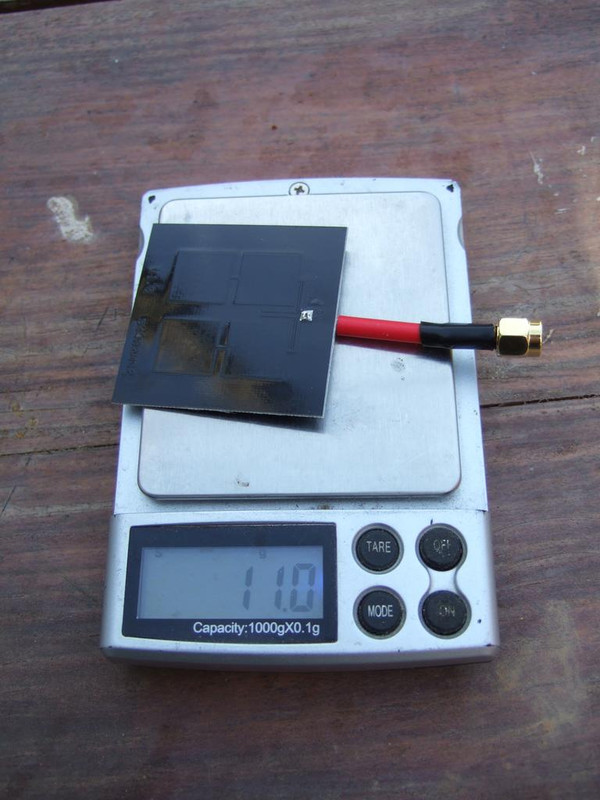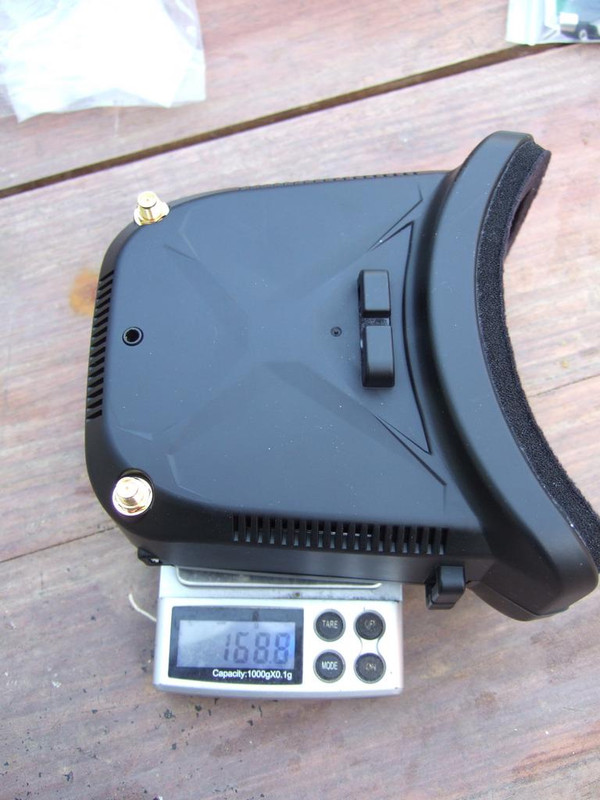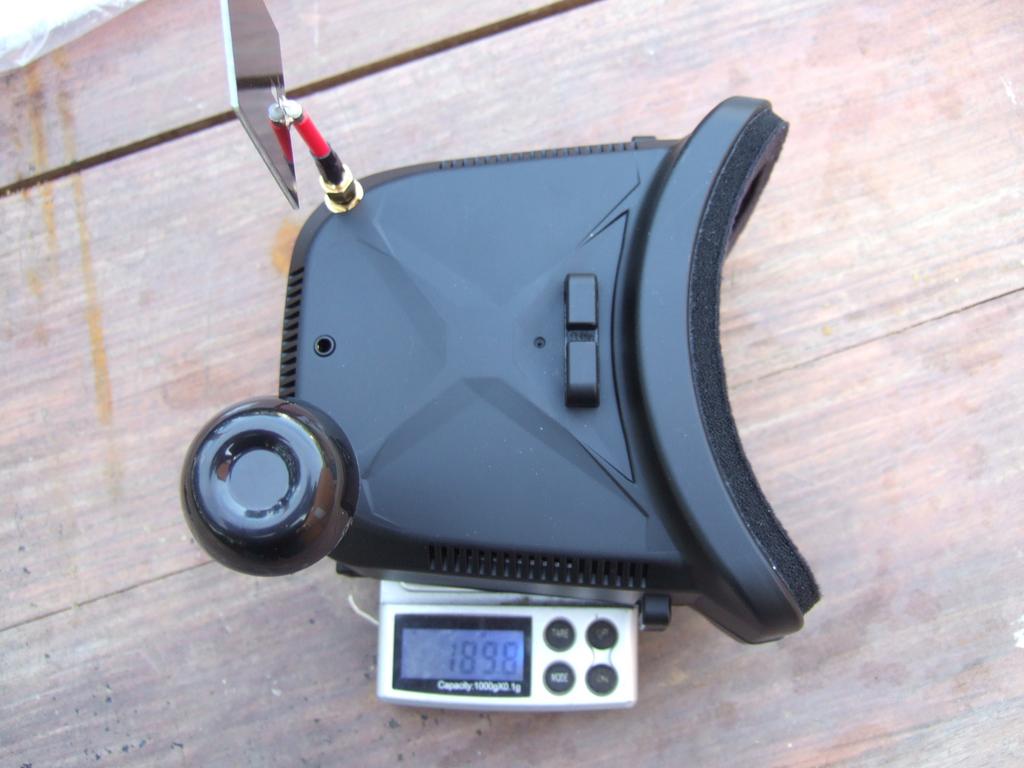 Close to 216g in total… so at least 100g lighter than any 5″ models. A good point.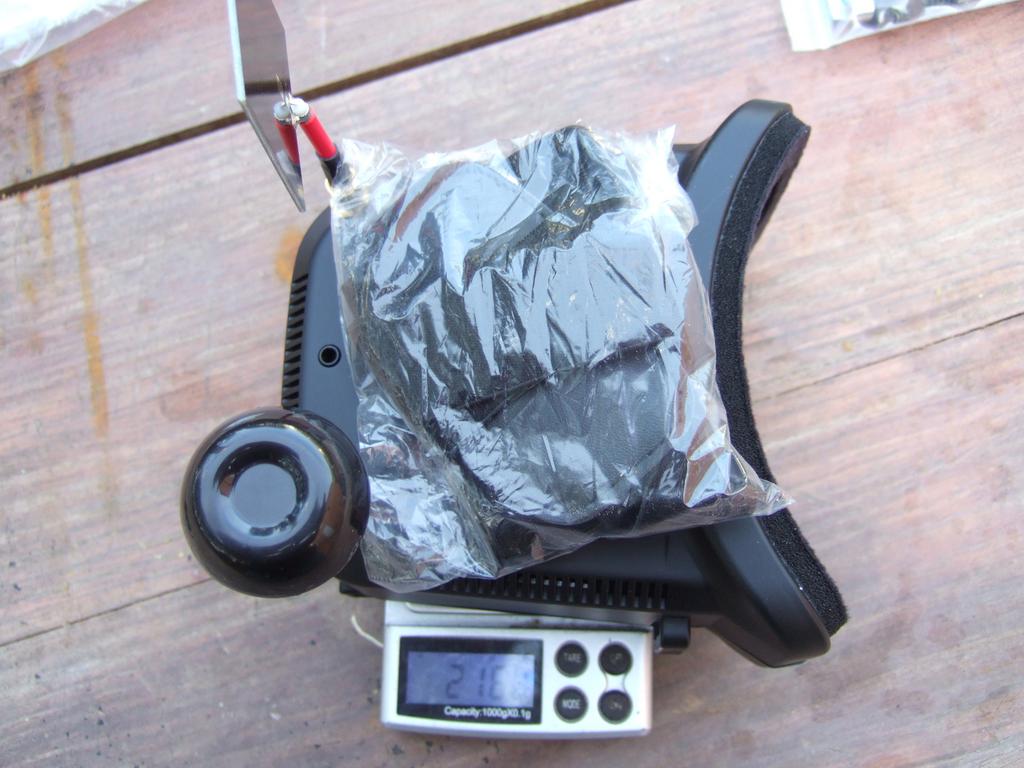 Display
First of all the 3″ built-in screen offers a max resolution of 500×300.. It means in practice that a native D1 PAL (720×576) or D1 NTSC (720×480) received signal will be partially degraded.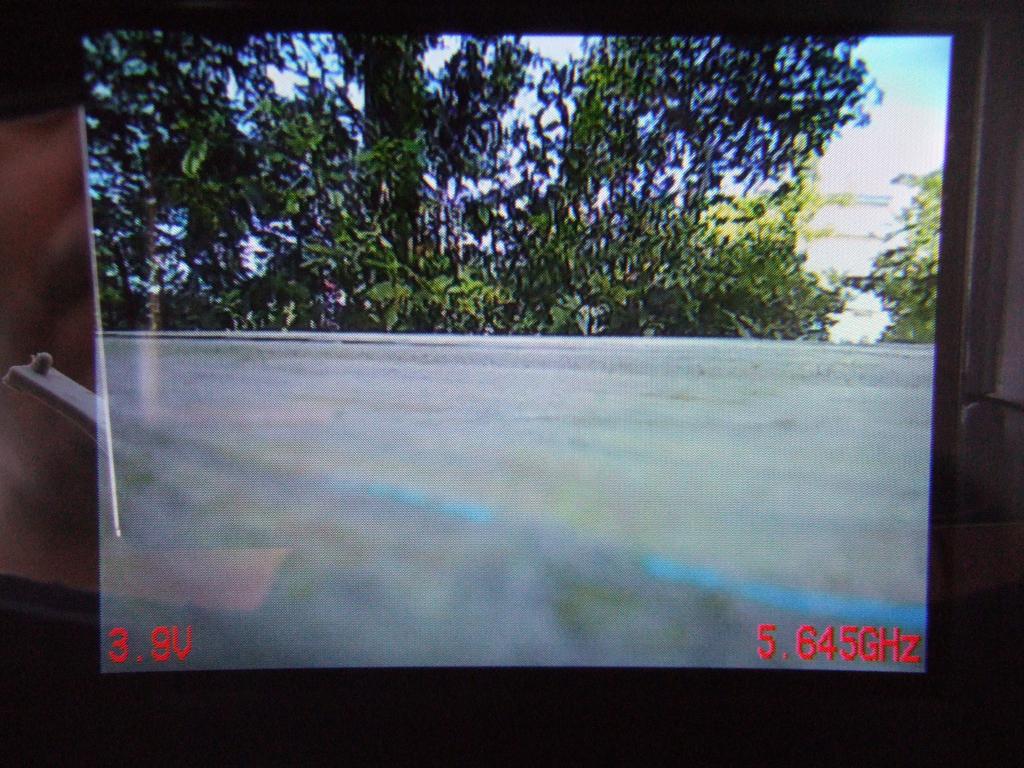 In practice, it's not so serious and the rendition is pretty good finally on this tiny 3″ screen. In the other hand, the display is in 4:3 aspect radio format. Good news, two basic OSD informations are displayed. The builtin 1S battery voltage in the bottom left corner and the current Vfreq expressed in Mhz at bottom right.
Three settings can be ajusted via the menu button.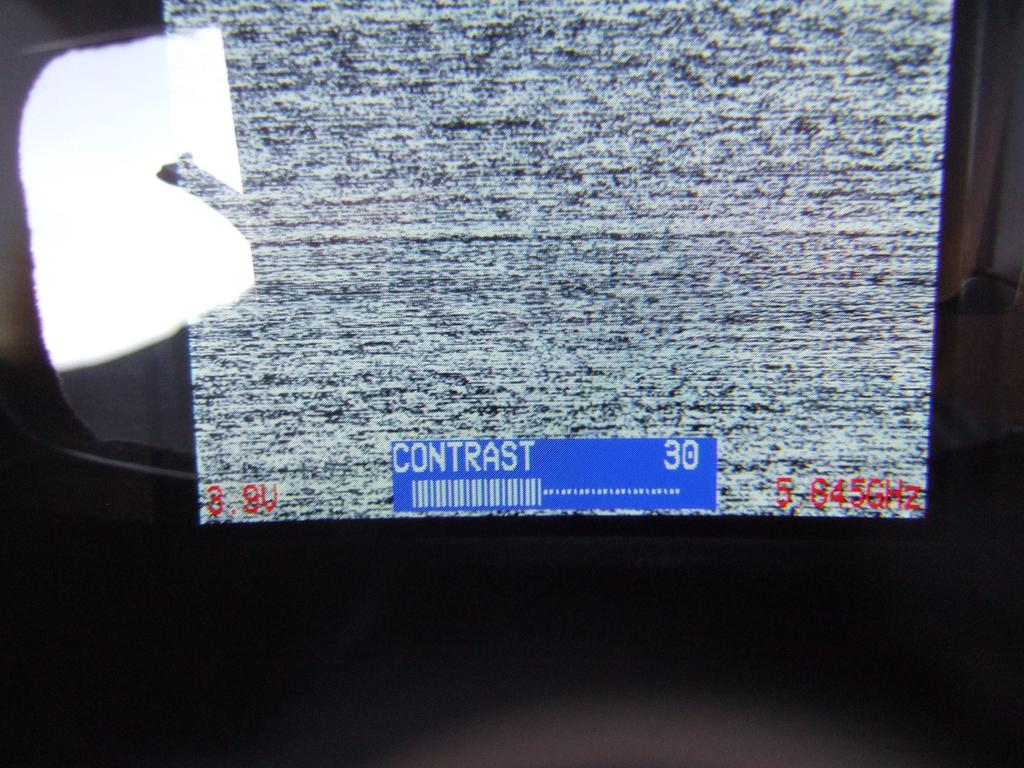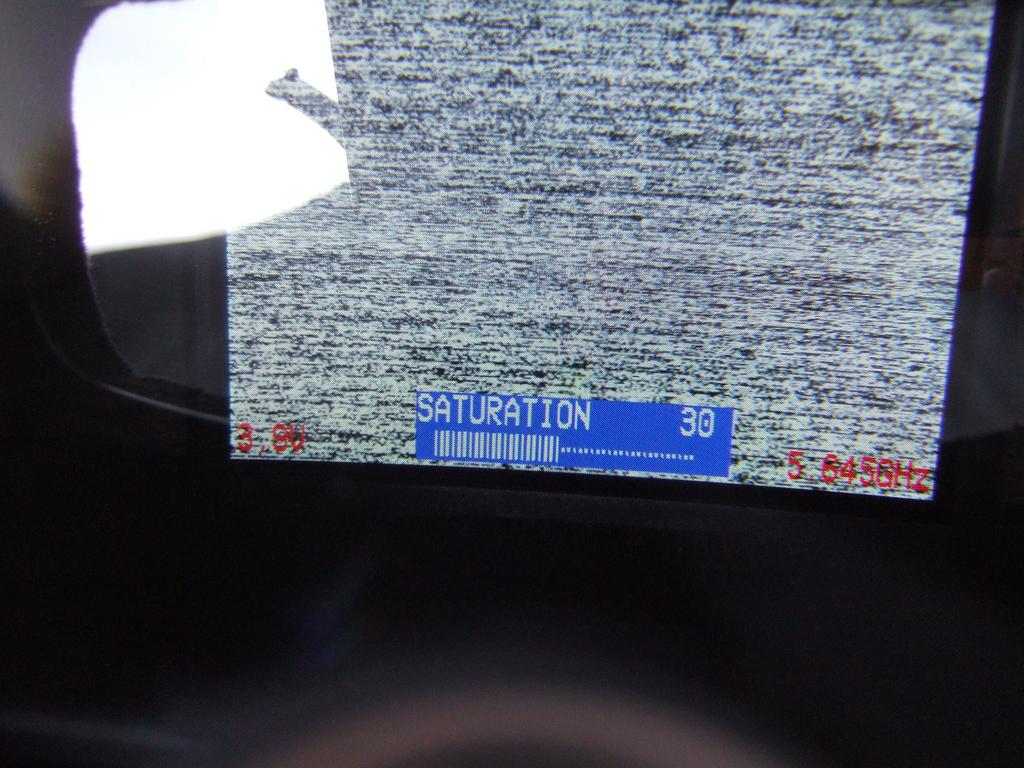 Another good news, even with a PAL source with OSD informations located to each four corners, almost no lost informations.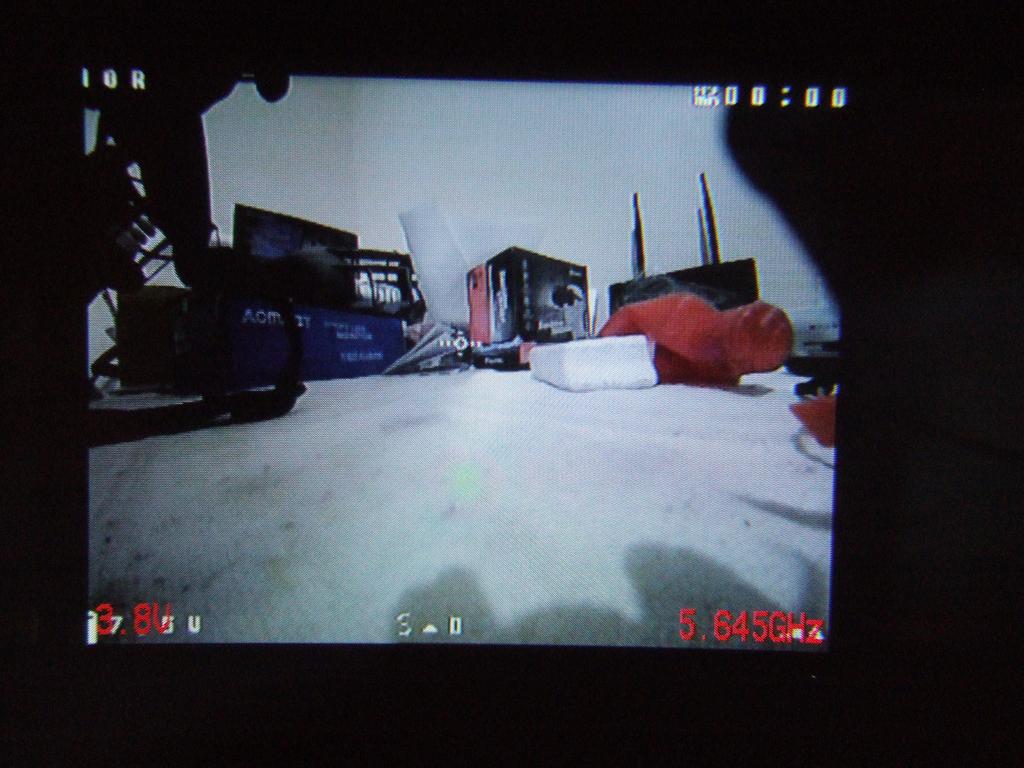 Disassembling
Four screws to be removed and cut the facial sponge in the middle part to open the mask chassis. A fresnel lens is installed with a moderate magnifying factor IMHO.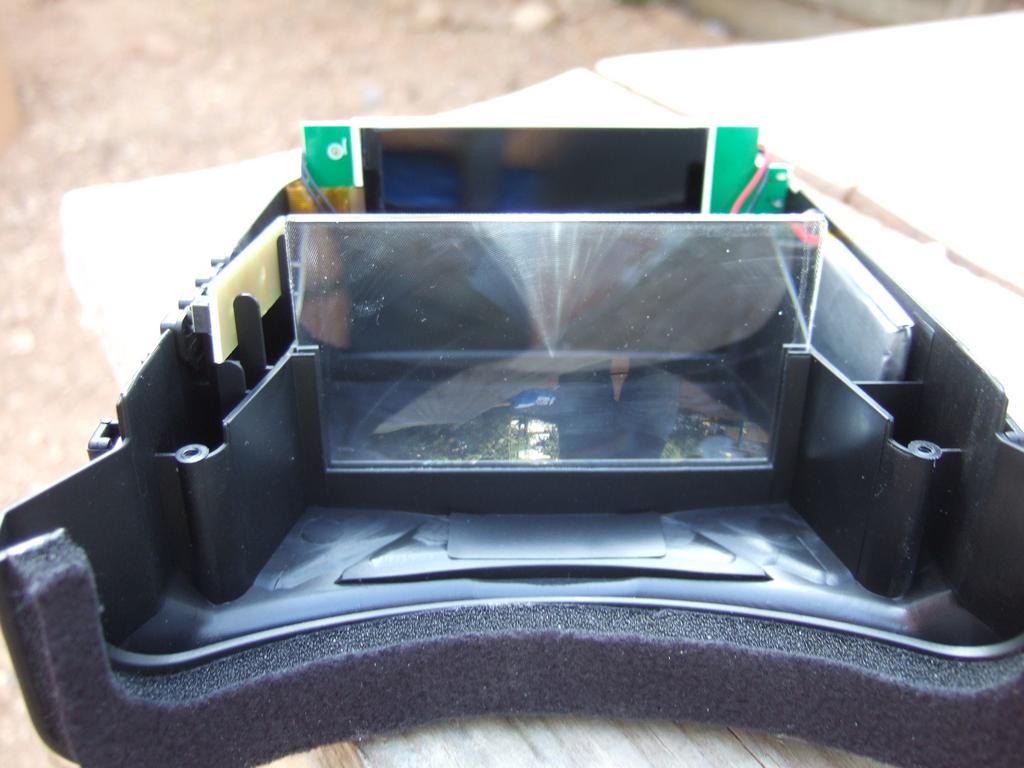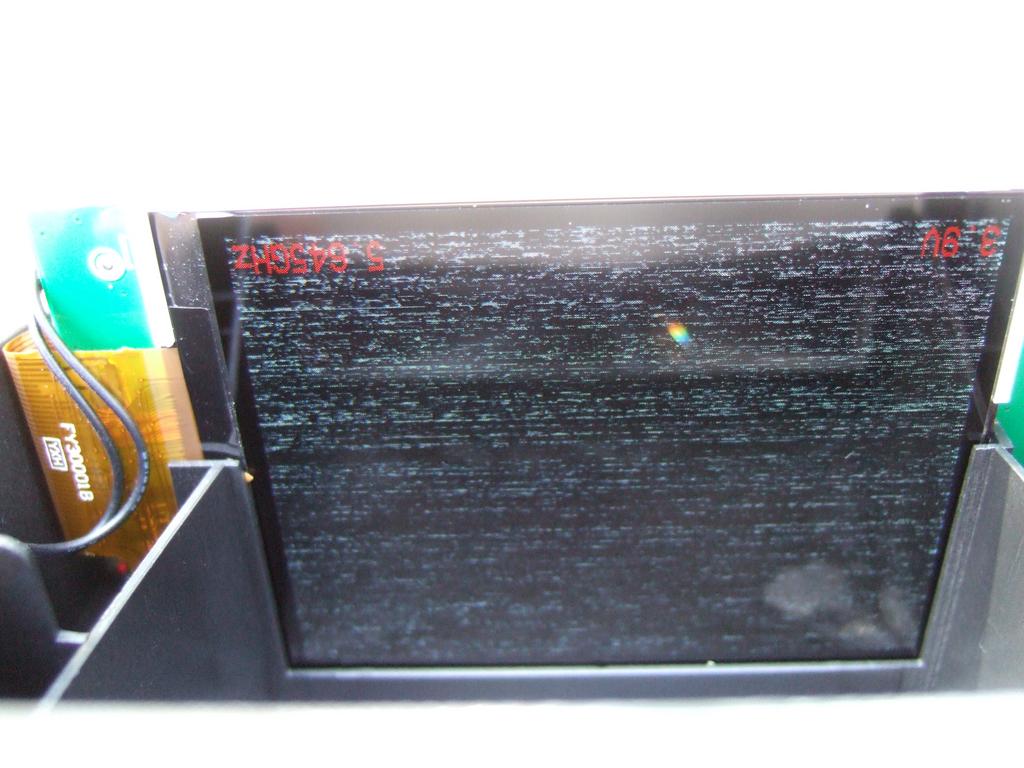 The 1S LiPo is taped latteraly. It will be easy to replace it since we have a battery connector.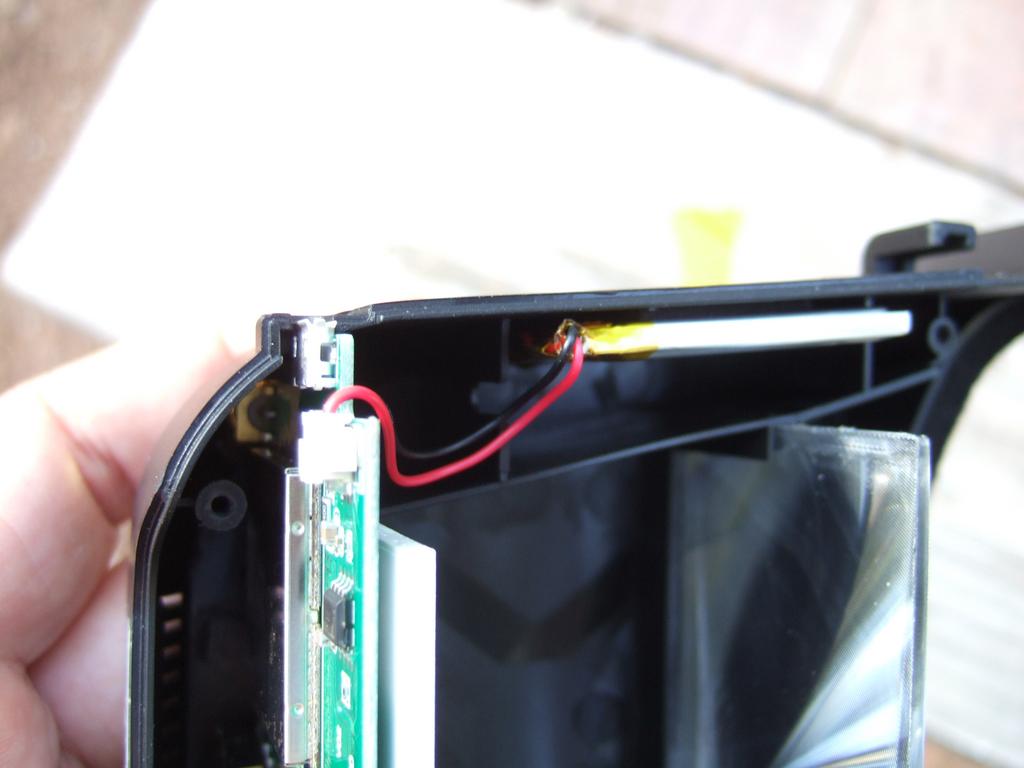 To deliver completly the main electronic board, you will need to remove the two nuts of each RP-SMA connector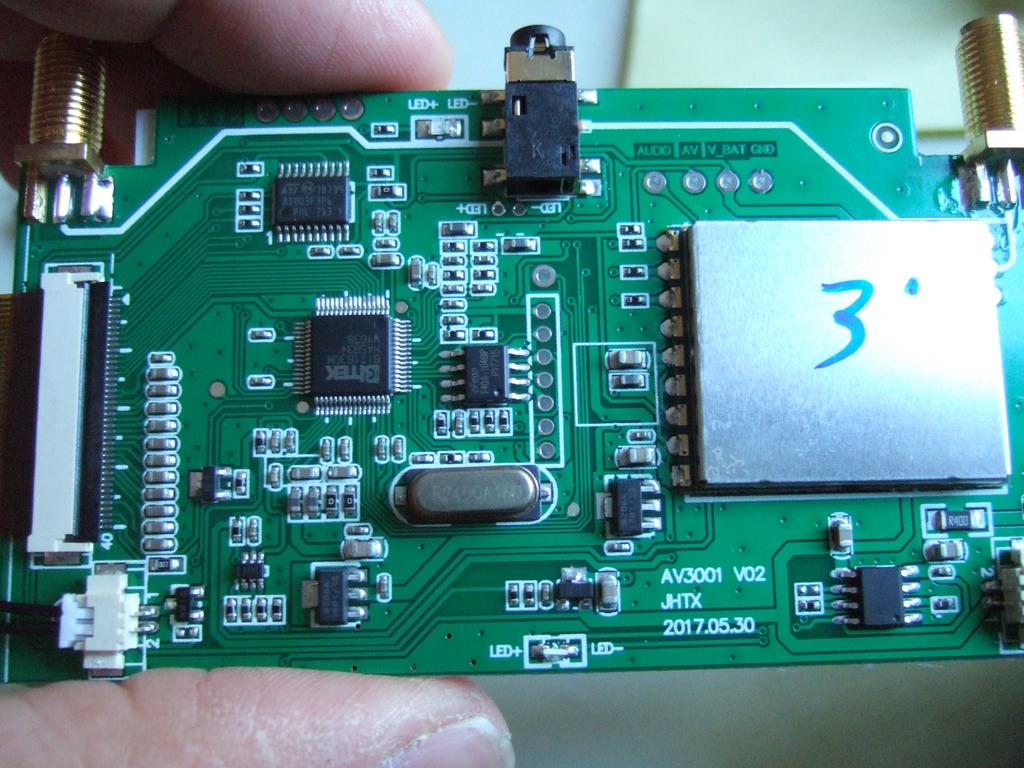 As you can see only one unique receiver chip… It means no true diversity system picking the most powerfull RSSI from one the two chips. I guess, from the two antennas feed signals… a "mixture" is done to enforce the signal strenght. I simply hope this marging is correctly done taking into account the dephasage between both channels.
Relatively good news, on the top right corner, there are four interesting pads where will be able to install a DVR through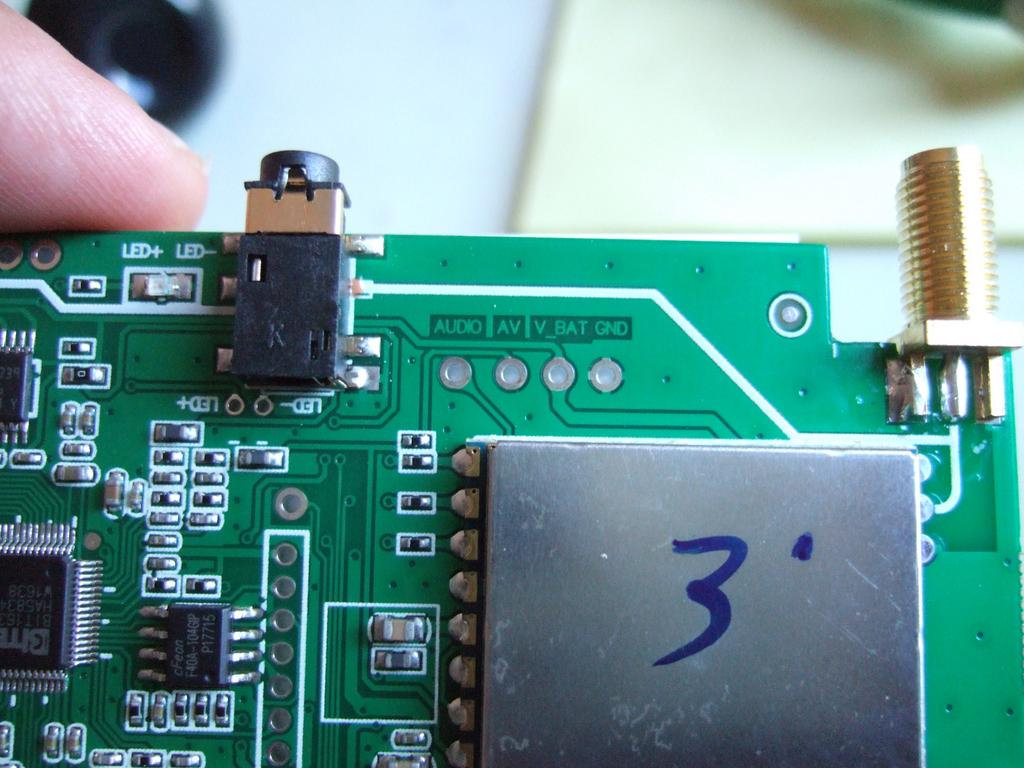 The Vbat is a direct connexion to the battery. It means in practice, you will need probably first to install a Voltage Step up from the 1S to the +5V required with most DVR module (Eachine proDVR for example). Not a lot of Step up can do the job, Pololu modules can.
UNBOXING, ANALYSIS AND TESTING
Compared to the Eachine EV800D, the display is less sharp but I am positively surprized by the general quality rendition of this 500×300 screen. Not so bad at all. The RX sensitivity is less good too. Much more breakup than the EV800D also announced to be a -95dBm model. What I like is the simplicity of usage. No billions of settings, buttons… The mask is also confortable to wear. In the other hand, with my (old) eyes no more perfect, for me the image is blurred…. and as written previously no possibility to wear directly your glassed with. A mod will be required to ajust your myopia level.
CONCLUSIONS
A fist entry model very compact and lightweight with a 3″ builtin LCD screen with very acceptable rendition. The RF sensitivity is far to be the best and I deeply regret the non presence of an AVout port and the non-possibility to ajust the fresnel lens distance. Sold aroudn 40USD …. I find this price a bit high versus the price of other 5″ model maybe 10-15USD more expensive only. I am pretty sure the price will drop soon.
PROS
+ Kind of Diversity
+ Correct 3″ LCD screen
+ Lightweight
+ Builtin battery
+ Basic OSD informations
+ AVin
CONS
– No AVout
– No true diversity
– No way to ajust the distance fresnel lens distance
– 500×300 resoltion
– Not compatible with correction glasses
– RF sensitivity not as good as the EV800D
– Too expensive for 40USD vs other 5″ models
This FPV goggles have been courtesy provided by Banggood in order to make a fair and not biased review. I would like to thank them for this attitude.
You can find it actually for 40USD at https://www.banggood.com/Eachine-VR006-VR-006-3-Inch-500300-Display-5_8G-40CH-Mini-FPV-Goggles-Build-in-3_7V-500mAh-Battery-p-1158147.html