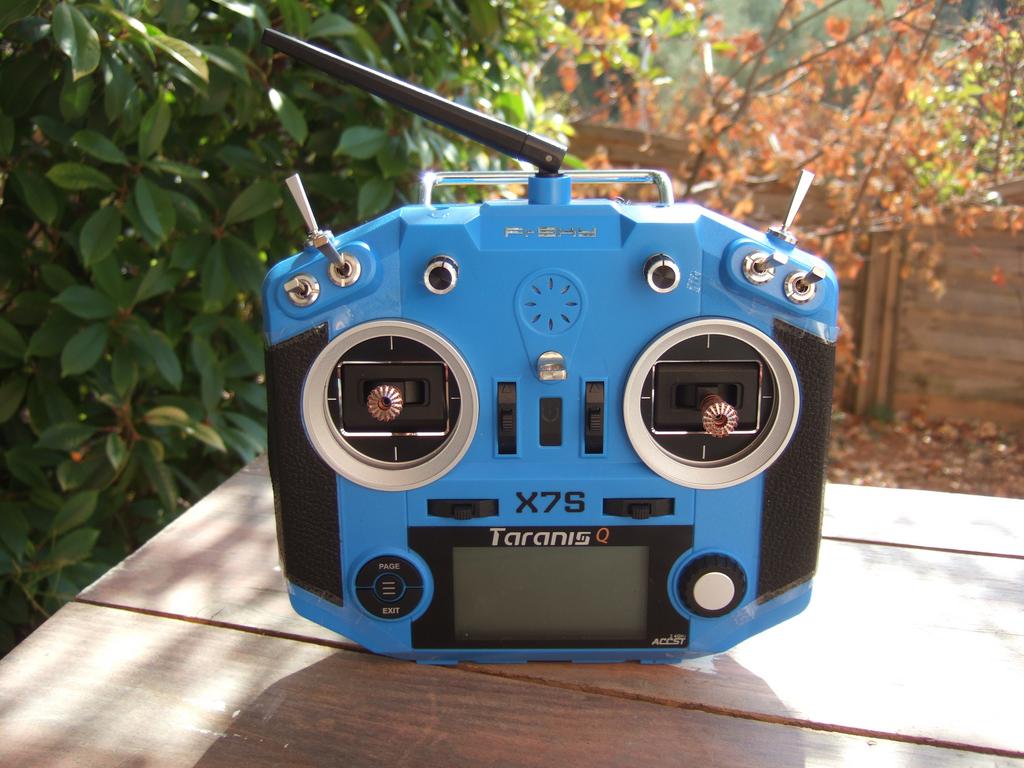 INTRODUCTION
The FrSky Taranis Q X7S represents the new revision of their former popular X7 itself the direct successor of their super popular X9D series. With the X7S, we have some M7 gimbals with Hall sensor so offering super precision in the controls. The X7S also includes a Bluetooth module to connect wireless the radio to a trainer software. The X7S runs OpenTX 2.2, directly installed out of the box. I will review the Internal version.
BOX CONTENT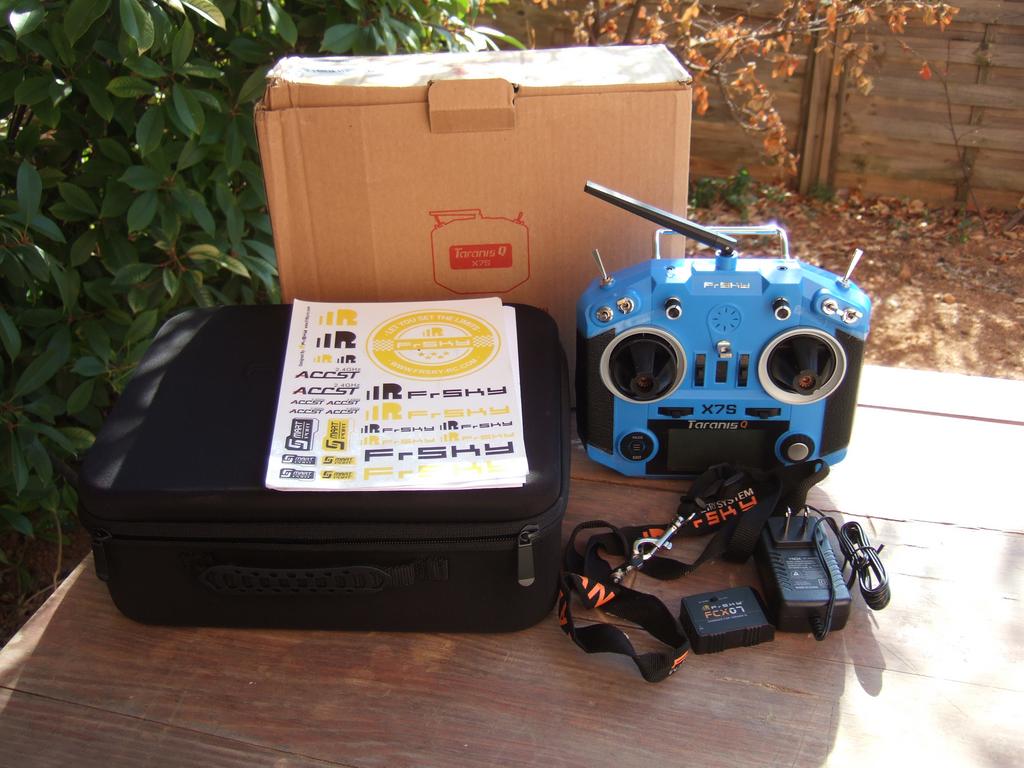 + 1 x FrSky Taranis Q X7S
+ 1 x 2000mAh NiMh battery pack (with balancer plug)
+ 1 x Neckstrap
+ 1 x charger
+ 1 x AC/DC power unit
+ 1 x Set of stickers
+ 1 x Instruction manual (English)
+ 1 x Transportation bag
As each FrSky product, the X7S comes with a great transportation bag.
OVERVIEW
The X7S uses exactly the same X7 chassis in blue color.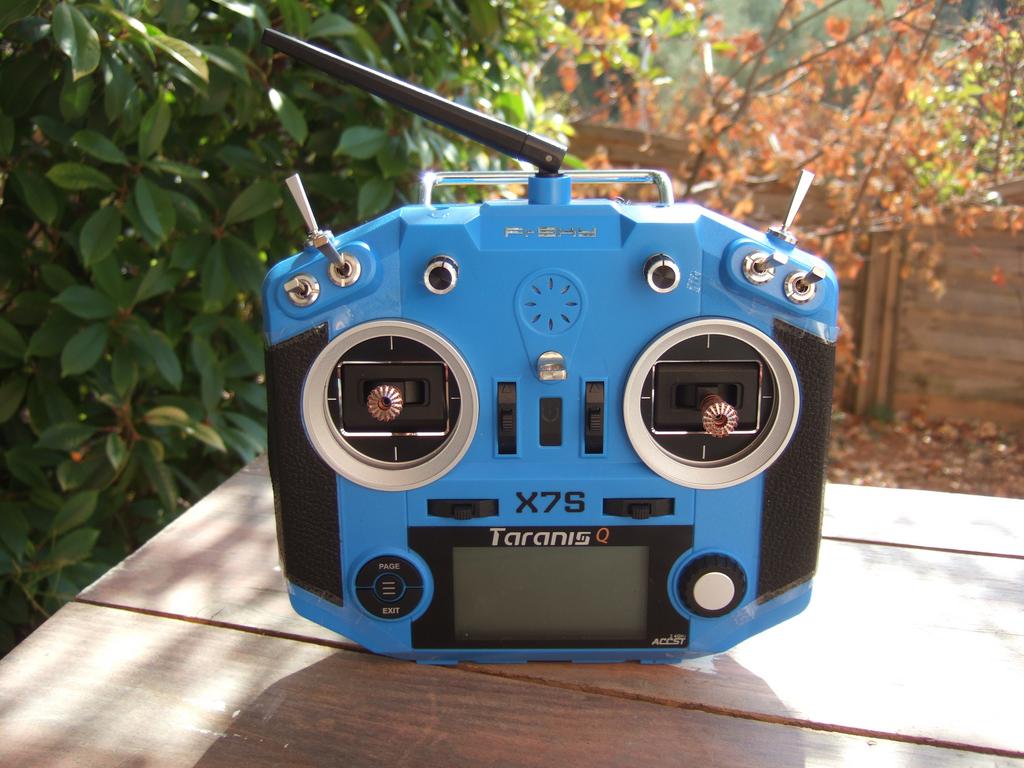 On the front side, four 3-way switches are installed. On shoulders only one two-way and press and return switch. Notice the antenna can't be detach. No SMA or RP-SMA connector :(. In comparaison, the X7S is huge…, the Jumper T8SG looks super compact comparatively.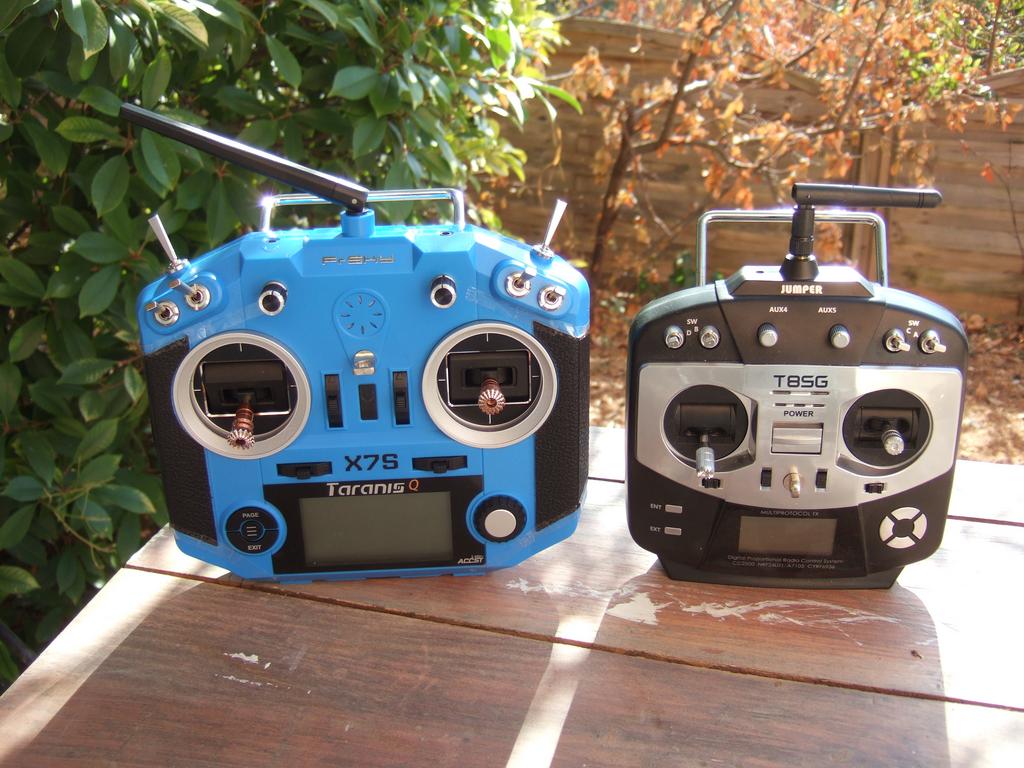 OpenTX 2.2 is installed out of the box :). The screen is a basic black & white 128 x 64 display. Of course D8, D18 and LR12 protocols are supported natively via the builtin CC2500 RF chip.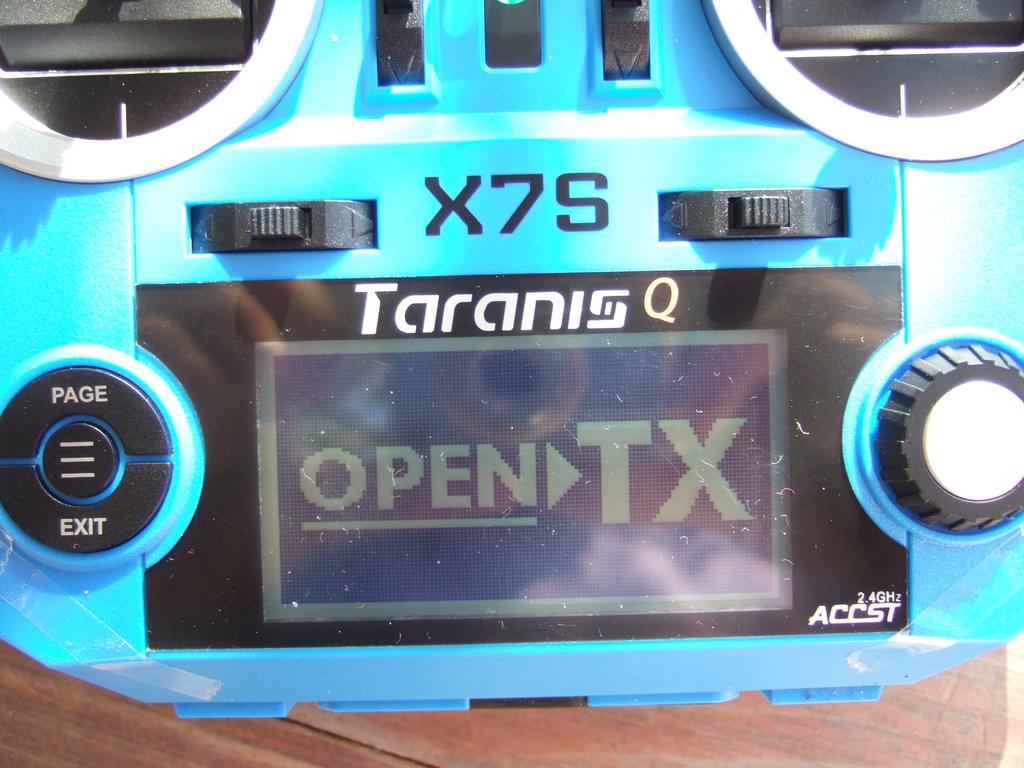 One of screen displaying the sticks & switches current state.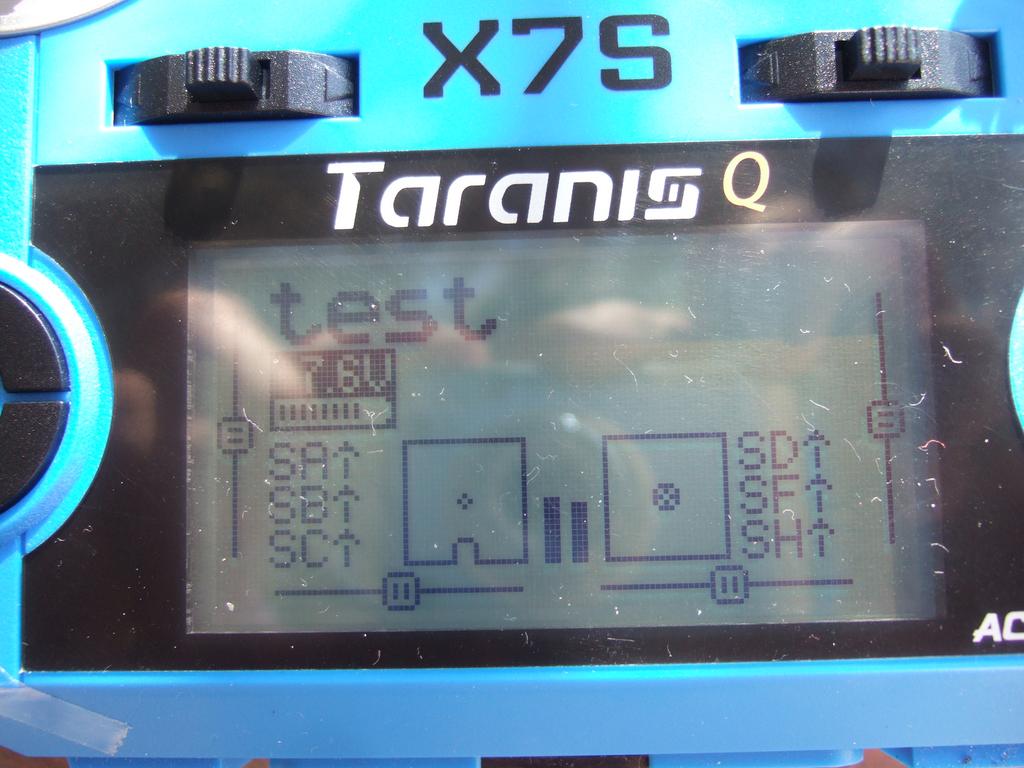 Compared to the X9D, here the switches looks solidely installed.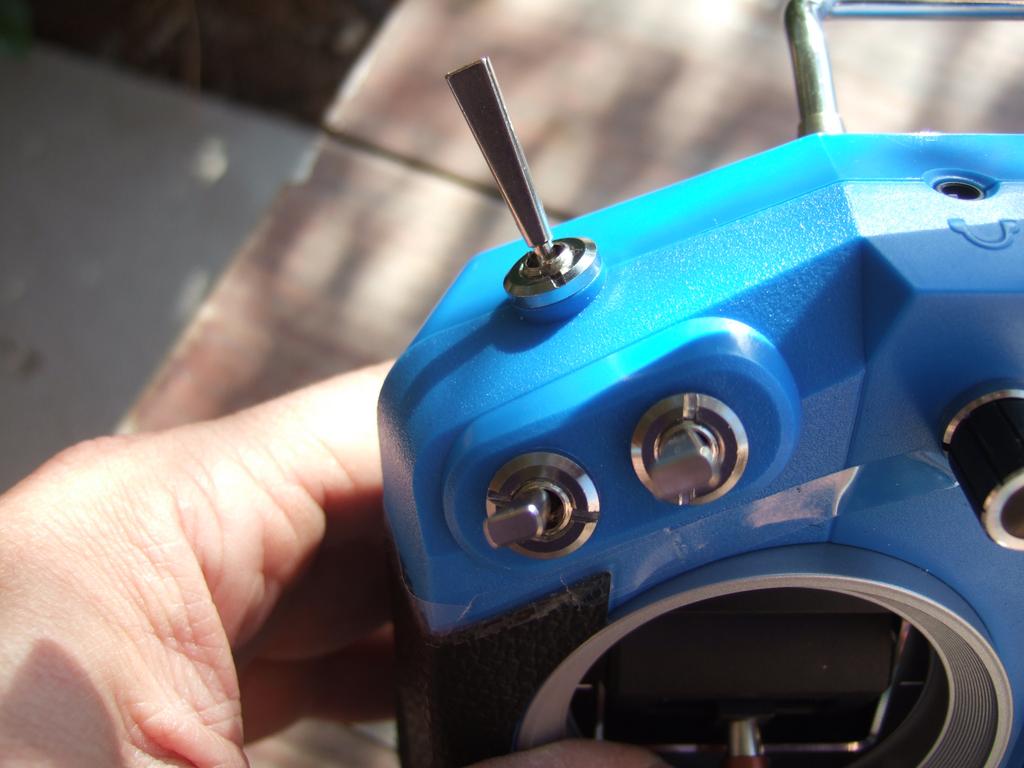 Two 3.5mm jack ports. The left one is an earphone and the right one is used as trainer port. Notice than the miniUSB can be also be used as trainer port.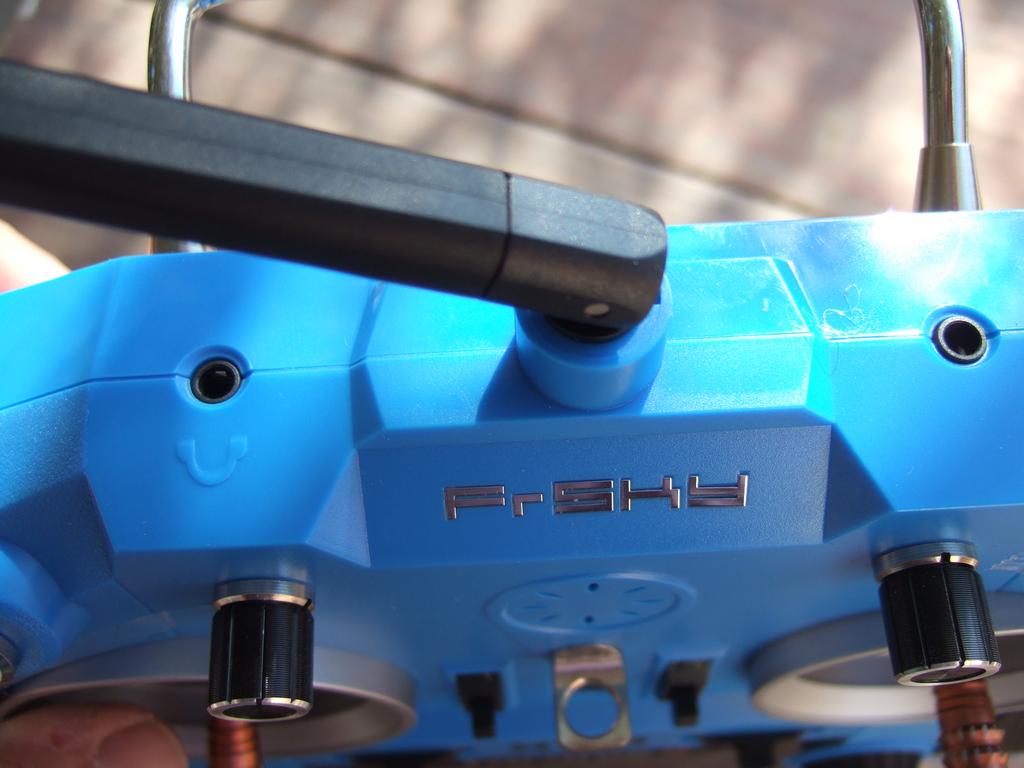 The external module bay is here where you can connect all existing RF module already available for former Taranis modules. More particulary, the iRangeX IRX4 where hundreds of protocols and settings are directly available through OpenTX.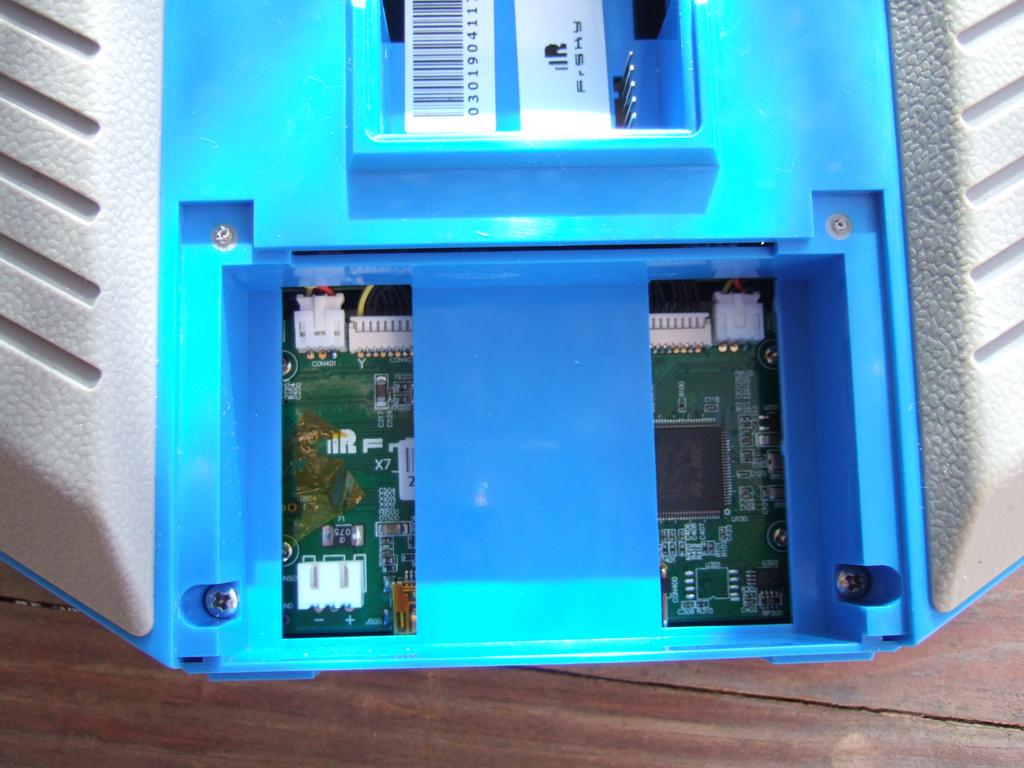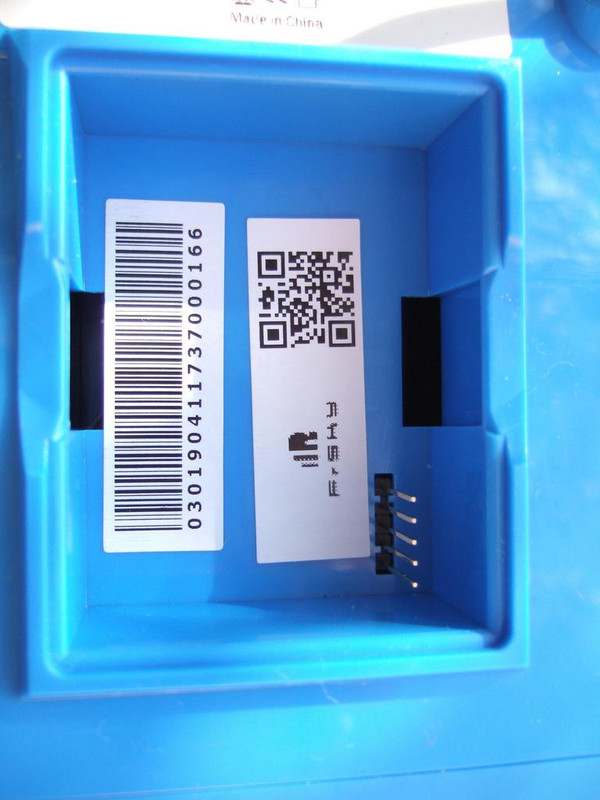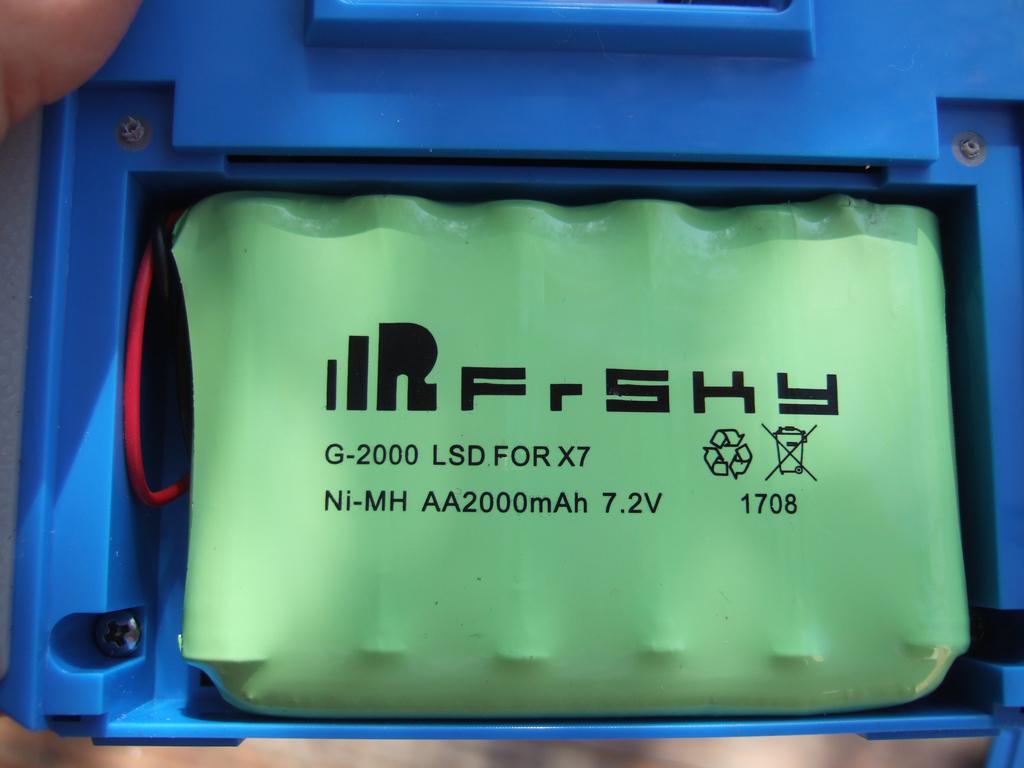 -WEIGHT
-ACCESORIES
A small charger is provided. A switch to select the Ni-Mh or LiPo charging mode. So be sure to select Ni-Mh if you are using the default Ni-Mh battery pack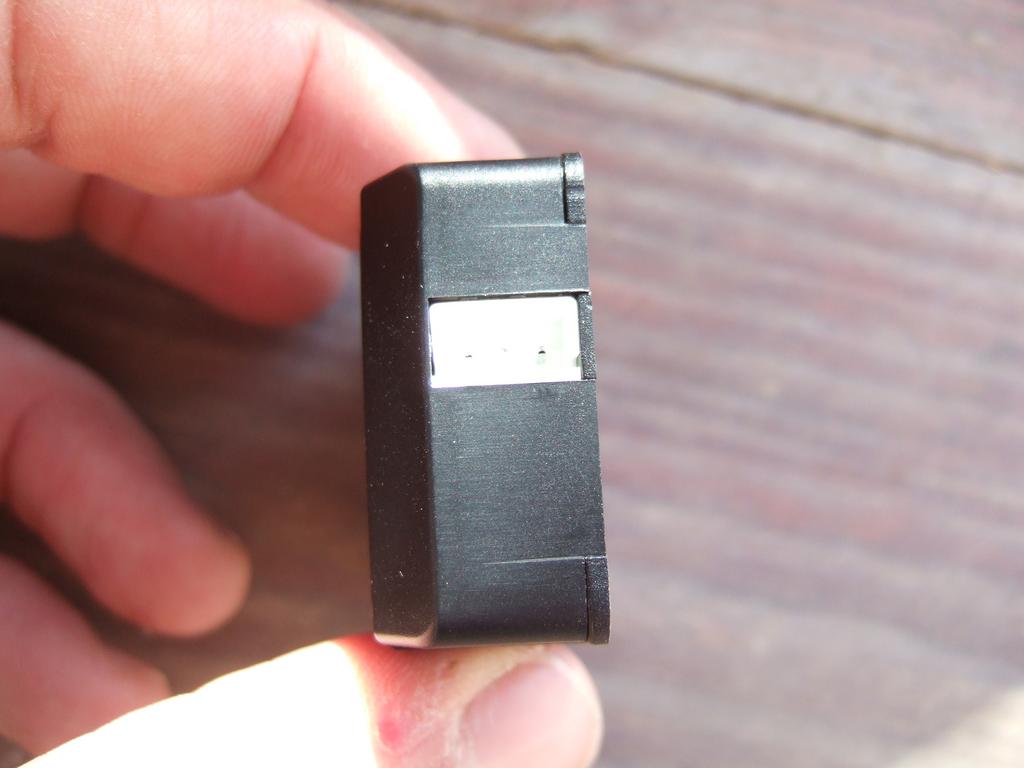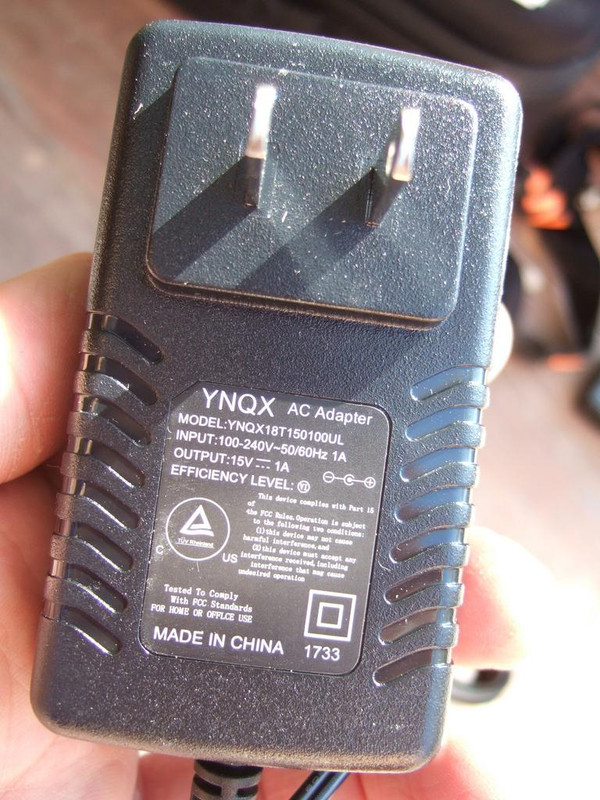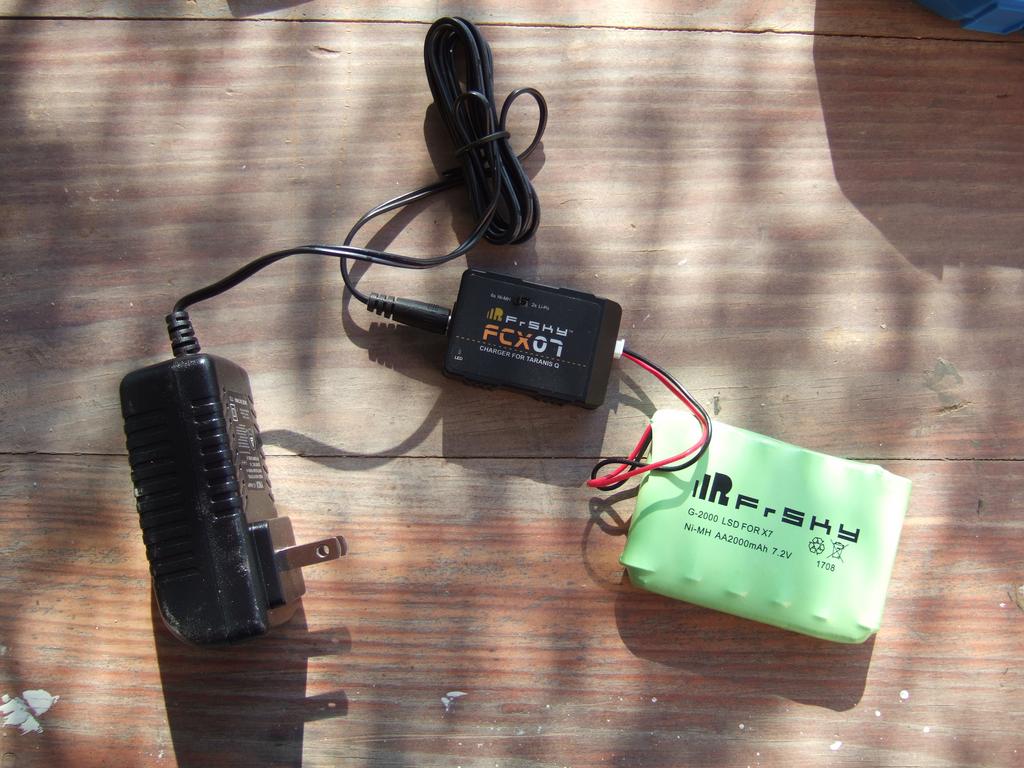 UNBOXING AND ANALYSIS
CONCLUSIONS
PROS
+ M7 gimbals with Hall sensor
+ OpenTX 2.2
+ Quality build
+ Compatible with all existing external RF modules (with PPM communication)
+ Wireless trainer port
+ Audio & vibrations alerts
+ Comptability of config file with the X9D's serie
CONS
– Heavy
– Less switches vs the Taranis X9D
– None removable 2.4G antenna
This quadcopter have been courtesy provided by Banggood in order to make a fair and not biased review. I would like to thank them for this attitude.
You can find it actually for 28USD at https://www.banggood.com/Frsky-2_4G-16CH-ACCST-Taranis-Q-X7S-Transmitter-Mode-2-M7-Gimbal-Wireless-Trainer-Free-Link-App-Bag-p-1183984.html